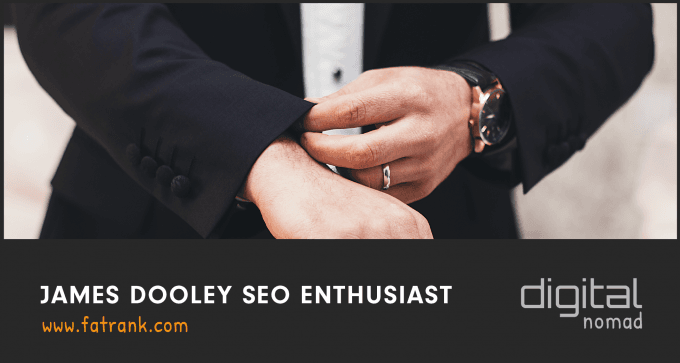 This blog article is to give a quick introduction to myself James Z Dooley born in Salford on 7th September 1983 and give you some background to who I am, what I do and to basically say all future blogs are to the best of my knowledge and hope you enjoy my articles and shared information / thoughts.
Intro to Life
A quick introduction of myself is that I am an SEO enthusiast and absolutely love participating in sport playing football for my local team Leigh Athletic FC and work at Soft Surfaces Ltd. I am the sports director at Soft Surfaces Ltd working from our head office in Wilmslow. Beginning with running the digital marketing side of the company several years ago is where all the search engine optimisation training / knowledge began.  We have now created a full service marketing agency called PromoSEO. I have become a digital nomad as love to travel and network and the best thing is as long as I have wifi connection I can work from any where in the world. For more about how I became a digital nomad read this link.
I now travel a lot networking with the biggest growth hackers and affiliate specialists in the world. These have taught me so many life lessons since being a digital nomad and I cannot stress enough how thankful I am for all my fellow growth hacking friends.
Love For SEO
My love for SEO goes back to 2008. I was asked to improve the Google rankings for my company and found the algorithms amazing. It is so interesting how you can try to improve your rankings. Check out our introduction to SEO to find out more about the basics of what can be done. Over the years I have learnt the hard way outsourcing to many different agencies with minimal gains and recently have brought all the content writing, link building and social sharing platforms in house which has worked a treat.
I hope you will enjoy the blogs and my experiences I have learnt over the years and would appreciate if you could follow my twitter page @james_dooley and also connect through to my James Z Dooley LinkedIn account or alternatively you can see all my social profiles on this link. Please feel free to comment on this article with any questions and make sure if you are interested in reading our blogs then subscribe to www.localhost:8080
This blog post above was written several years ago and in that time so much has changed!
2017 Update
Now running a marketing business in the UK with over a dozen staff based in Cheshire it is all positive. The offices are still based out of Soft Surfaces Ltd which has trebled in profits and turnover in the past two years. The amount of leads we receive through our websites is unreal. Each week we break records with the amount of traffic and leads.
As the business is growing and staff levels are also then we are starting to look into affiliate marketing and no risk supply of lead generation work outside of our niche. The company has expanded into having a separate marketing agency with the name PromoSEO. We now specialise in generating high quality leads as well as traditional marketing methods such as newspaper advertising, billboards and radio ads. The digital side of things even includes social media ads on Facebook as well as proven SEO strategies.
The Key is to Delegate
My role at the moment involves generating new ideas and delegating tasks out to the rest of the team. Being able to delegate allows more time for thinking and developing the business in many more ways. If you are struggling with a heavy workload it's difficult to clear your mind and come up with fresh ideas. Sharing the work out between different members of staff makes it easier for everyone and simplifies the whole process.
With over 112 Virtual Assistants based out of several offices at our disposal in the Philippines, India, Bangladesh, Pakistan and Israel, no industry scares us in ranking should the ROI be worthwhile. For us, having these virtual assistants means our team can spend more time forward thinking and developing the business. By outsourcing the more repetitive tasks, we free up our time to focus on bringing ideas to the table. It also enables us to scale out our approach to a broader level.
Our staff have experience in analysing Google trends to create websites which rank for target keywords. If you need help in generating more enquiries for your services or products, we can help you. We'll create a site which brings new customers for you, and you'll pay us when these convert into an order. You don't have to pay for the leads, just give us a percentage of whatever you make once you complete the job or sell the product. It's that simple.
Advanced SEO Groups
If anyone is reading this and wondering how am I different to any stranger ringing you up saying 'Hey I can get you to the first page of Google'. The simple answer is that I am selling you nothing from this blog. What knowledge I have gained is from the market leaders in the world. We have many private Whatsapp groups, Facebook private groups and meet ups throughout the world in Las Vegas, Germany, Amsterdam, Thailand and United Kingdom. Do you want to join a group of experienced digital marketers and develop your own skills? Check out the course we run which gives you the tools you need to become an entrepreneur.
I recommend this as the best SEO course
These meetings and private get-togethers are priceless. Between us all we have over 3 million websites at our disposal to check data, rankings, strategies. We know Google updates before they even release them. I still love SEO and rankings in the search engines because I see this as a never ending puzzle. Unless you are in the niche you will not understand. "SEO for me is not just a job – it is a hobby, an addiction and a way of life"
Meet Our Team
Below shows a video of some of our team within the office in Cheshire, UK. You will see these staff members progress with the business over many years to come:
This video was created over a year ago while we were still working to grow Soft Surfaces Ltd as a company through digital marketing techniques. Since then we have expanded our team with many new staff members. We are now working with other businesses under the company name of PromoSEO.
The separate marketing part of our company has become successful in not only growing our own existing brand, but assisting other businesses by generating leads for them. We have a vast knowledge and experience of Google algorithms and working on many websites. As a result we are able to analyse changes and respond quickly to ensure we optimise sites correctly.
I am a huge believer in recruiting young people because they listen and can grow with the business. Also with digital marketing, this sort of approach is key because younger people have grown up in the age of social media. They are more up to date on current trends and dealing with issues within a social network environment.
Hence the reason now there are so many self made millionaires under the age of 20. There has never been a better time for the younger generation to set up companies. There are plenty of opportunities to earn big money with the internet opening doors to so many businesses worldwide. Buying products over in China is just as easy nowadays as buying from a UK manufacturer in the same village.
Get in Touch
Do you want to find out more about how we can help your business to progress? Please feel free to get in touch with us by leaving a comment or contacting me via my social accounts. I'd love to hear your questions or suggestions about the different strategies that we offer. Make sure you are not being lazy and that you are taking action every single day. I strongly recommend every reader of this page to make sure you read these two blogs for more advice:
https://fatrank.com/road-to-failure-lame-excuse-too-busy/