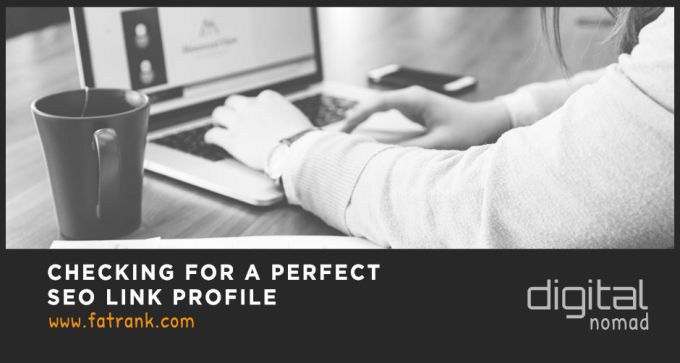 Checking for a Perfect SEO Link Profile
Last Modified: [last-modified]
If you are Checking for a Perfect SEO Link Profile then I will quickly start off by saying do NOT simply do this method by checking the metrics on Majestic or Moz. Checking MozBar for the page authority PA and the domain authority DA is not good enough to solely base your opinion on the website. Coming back saying wheyyyy it has got trust flow TF25, citation flow CF25 is not enough because sites can manipulate these metrics. Here shows an example of this by Charles Floate :
That is not to say that Majestic and Moz are bad. I am not here to bad mouth any SEO tool and in fact I think these tools are amazing. They work for UK companies and SEO agencies to use as a filtering process. If you want to properly check the Perfect Link Profile then you need to be going into depth. You should check other factors like the backlinks, the anchor text and much more.
Anchor Text Link Profile
Checking your anchor text link profile is a huge element to check when studying your backlink strategy. There are so many websites with partial penalties because of the over optimisation of anchor text. You will be amazed to know now that anchor text links keywords are being connected with your on page keyword density. So if your anchor text is high on a certain wording and you repeat this most on the page, expect some ranking drops. This video explains anchor text link ratios:
Anchor text backlinks are one of the very top factors of Penguin penalties. Making sure you have majority of the links as naked url and branded keyphrases is critical. This also works closely with the google panda penalty because is related to the onpage keyword density. Therefore the use of LSI variations is key to this and making the anchor text wording look natural.
Researching the Backlinks
Trying to research the backlinks to your website is key. You need to make sure you are getting links from high quality trustworthy webpages instead of spammy automatic backlinks.
All Link Building Related Posts
Check out the in-depth list of link building posts.
The full list shows the various backlink strategies for ranking higher in Google SERPs.
About FatRank
Our aim to explain and educate from a basic level to an advanced on SEO and Social Media Marketing.
Recent Posts