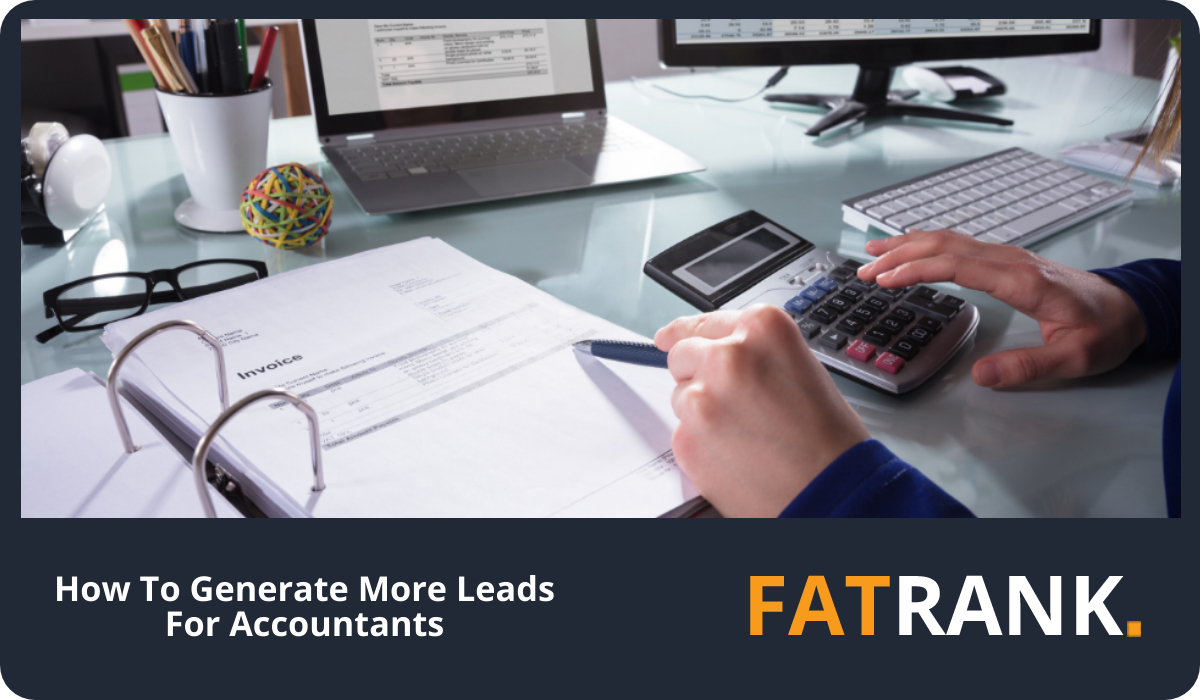 How To Generate More Leads For Accountants
Are you looking for lead generation for accountants?
Well you have come to the right place! In this article I'll be discussing how to get accounting leads.
As an accountant, it's important to make sure you are consistently generating more enquiries and keeping your sales team busy.
A lot of accountants fail massively to do this and they're entire business is reliant on referrals and word of mouth work.
The main issue with doing this is that you don't have consistent work coming through the door and you will struggle to scale a company and team working like this.
This guide will show you how to generate more leads for accountants which will help your company grow.
What Is Required To Generate More Leads As An Accountant?
So if you're an accountant looking to generate more leads.
Website WITH Traffic
Websites INCONJUCNTION with either running PPC, Social ads or doing SEO to the website.
Just owning a website isn't enough nowadays.
You can go and pay for the most expensive website that might cost your company 6/7/8k but if you aren't running paid ads or SEOing the website there is literally 0 point…
It's like owning a Ferrari with no engine inside, Yes it looks nice but how are you driving traffic to the website. I'll speak more on how to generate more leads later on.

Well Ranking GMB
GMB's (Google My Business) also tend to drive a lot of traffic for accountants.
This is due to a lot of search queries are locational based so people tend to search for "Accountants In London" and the first few things that pop up are PPC listing and then followed up by the GMB listing of various accountants in London.
If you are looking to rank your GMB check out our ultimate guide to ranking Google My Business Listings.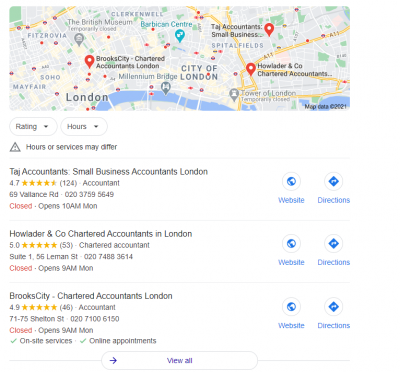 Why You Shouldn't Pay For Yell Premium & Bark For Accountant Leads
Now I see a lot of accountancy firms paying for a premium listing on yell and they have done for various years.
Yell's Packages start from £149 a month for advertising however there is no KPI as to what you as the business owner is actually getting for your £149 a month whereas if you partnered up with an actual lead generator you will be able to look at figures at the end of the month and see what you got for your money.
A lot of business owners are falling for this trick every month and just blowing money just for the sake of being on yell.
The Fall Of Yellow Pages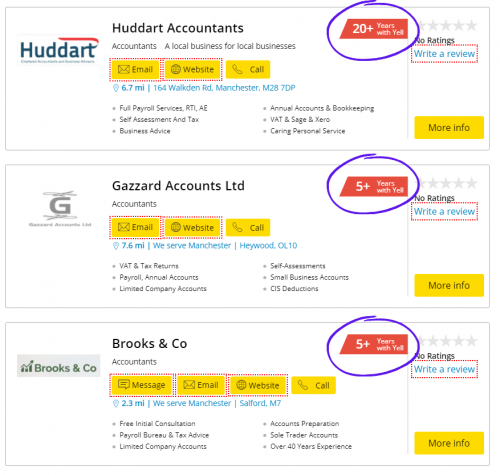 Another interesting fact is that for service-based searches Google owns 90% of the market share.
Handling over 90 percent of all search queries worldwide, Google is undoubtedly dominating the global search engine market share. As of January 2021
So even if you do decide to pay Yell for a premium listing you are getting a very small market share very rarely do people go on Yell's website and then search for accountants… When was the last time you do a search for a service you were looking to hire on yell as opposed to doing the search directly on Google or Bing?
Why Bark Doesn't Work For Most Businesses
Another company that's fairly new that does an OK job is Bark.com now what these guys do is basically have a two way system they get the leads them selves and then sell the leads onto business owners that are able to provide the service. Now the issue you've got with Bark is unless you are providing a very specific and bespoke service it is very hard to compete for leads. Basically what happens if you are an accountant you will need to pay £50-100 for a lead and that 1 leads may be sent to 10-15 other accountants. You don't have any exclusivity to the leads at all. What you'll find is that most of the time's you'll be beaten by price so you need to be very competitive on your pricing when it comes to pricing jobs. This will most likely mean that your profit margins will be slim and again you won't be able to really scale a company and grow to new heights buying leads this way.
However if you offer a very specific service such as bespoke staircases bark might be a good option as there won't be many bespoke hand crafted wooden staircase installers on the bark. However when it comes to accountants there are currently over 13,000 freelance & companies listed on bark that provide accountancy as a service so you will be going ahead a lot of those guys and as i mentioned before the freelancers will be able to beat you on price.
Why Branded Search Is Important For Accountants
Not many people know about branded search but think of branded search almost as a shop window it builds trust with people searching for your companies brand and before they've even clicked onto your site they already see your company as a trustworthy brand.
Good Example Of Branded Search For Accountants
Here is an example of a well optimised branded search for UHY Hacker Young.
As you can see they have the followings listed when you search for the brand:
Sitelinks
Knowledge Graph
Twitter Feed
Company Profiles
GMB with reviews
Another addition that they could add is a promo video more on that later on.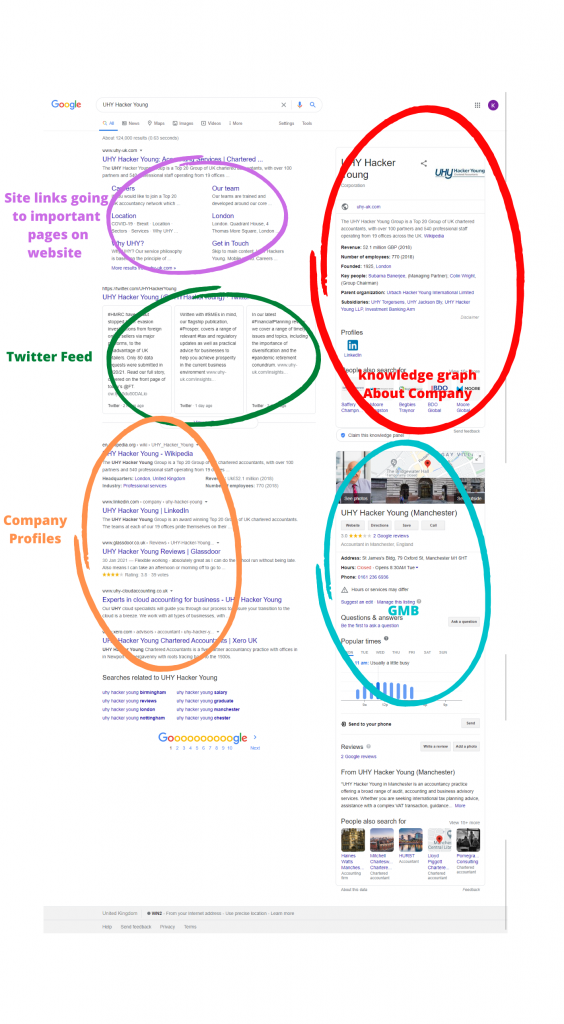 Bad Example Of Branded Search For Accountants
In this example I have searched for Johns Accountants which is my local accountants just down the road and as you can see literally 0 branding comes up of there's. Think of it like this if someone had referred to me to John's Accountants and this is the page google gives me when i search for them I'm not going to be filled with much confidence whereas the example above where i could clearly see the website, Information about the company on the right hand side knowledge graph and the GMB I'm going to trust those guys a lot more than Johns Accountants that has close to 0 digital presence. If you want to learn how to improve your brand search check out this article here.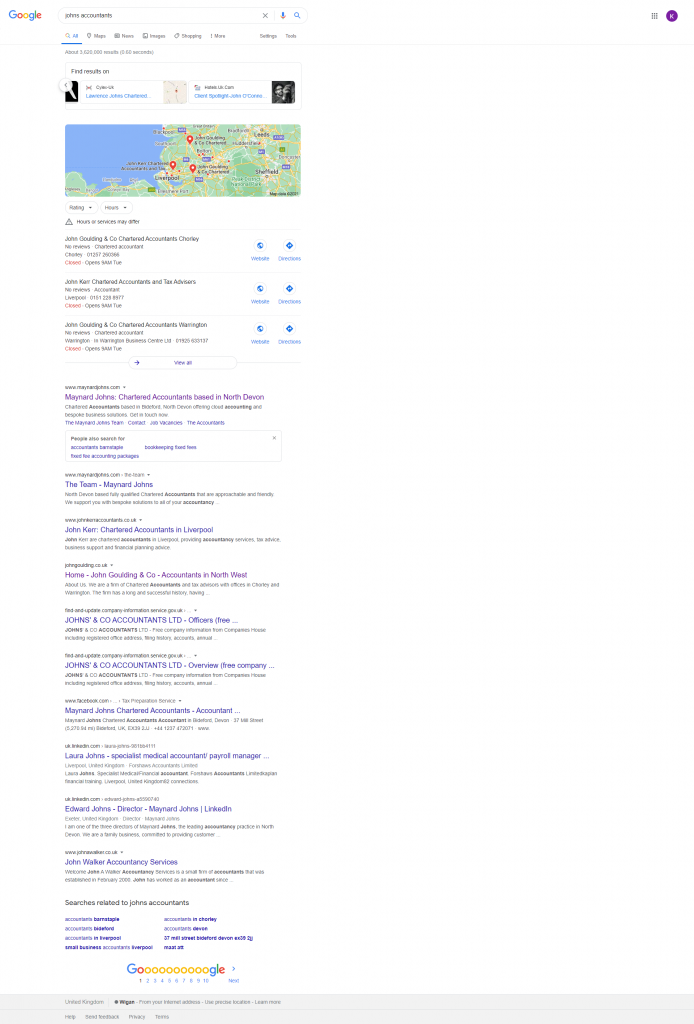 Promo Videos For Accountants
Promo videos are great for brand exposure and building trust with bigger clients. We all know that the bigger the client the more objections they will have and having a well filmed and promo video promoting your business, the services they offer helps build that trust and gets the bigger clients through the door.
YouTube is the 2nd biggest search engine & YouTube processes more than 3 billion searches a month
So if you don't have a promo video for your company you may be leaving a lot of money on the table. Here is an example of a promo video we recently done for a company.
With a branded video like the one above it's great to rank that for your brand so when people search for your company in google it's directly under your website. This again helps with building trust with new clients that you and your team are trying to close.
PPC For Accountants
Another great way of getting enquiries quickly is via PPC (Pay Per Click). What I personally recommend is sitting down with a PPC specialist and actively going through keywords you are bidding for. PPC is great however if you don't know what you are doing you will burn a lot of money in a rather quick time and barely get any leads in. I recommend going after long tails as keywords specifically targeting long tails the conversion will be better and also they will be cheaper to bid on as opposed to just bidding for "Accountants Manchester" which will burn through your daily budget very quickly. What you need to be careful with when it comes to PPC is that most digital marketing companies that claim they're the experts won't understand your industry so they won't know the difference between a converting keyword and a vanity keyword.
Converting/ Valuable Keywords
A converting keyword is an end of the funnel keyword that you know converts. So something like "hire end of the year tax accountant" when someone searches for that they are looking to hire an accountant to do the end of the year tax. Valuable keywords actually bring value to your company and you should always double down and set a higher budget towards these keywords.
Vanity Keywords
A vanity keyword is a keyword to mainly feed an ego they might drive a lot of traffic to the site but they won't drive loads of qualified leads and at the end of the day you'd rather want qualified leads not 1000 hits to your and 0 conversions. In example of a vanity keyword is "Accountants London" yes it's nice to show up for that but the cost per click is ridiculous and for that 1 click you could have went after 10/15 different long tail keywords that are more end of the funnel higher chance of converting and cheaper clicks.
Facebook Retargeting For Accountants
If you are running any type of paid ads to your website or even if you are doing SEO to your website you should always have retargeting in place for people that visit your site and don't end up converting. You basically get a second chance with retargeting in place to get those people over the line. See the digram below as to how it works:

Retargeting is a great way of tapping into people that are interested in your product or service but they may have forgotten to enquire or they may have been on there lunch break and didn't have enough time to enquire and life has gotten in the way so the next time they open up facebook they will see an advert reminding them about your company.

Here is an great example of Modus Accountants running ads on Facebook for retargeting they are advertising a FREE one-to-one session for accounting and business support. So if someone had visited there site website and not enquired they will see that advert later on Facebook and it reminds them to get in touch with Modus.
SEO For Accountancy
SEO is great for accountants that are willing to pay anywhere between 2-6k a month to start organically ranking there website in google. However if you are starting out today right now i wouldn't expect any leads for at least 4-8 months this is dependant on the SEO strategy etc. The reason i say it takes that amount of time to start generating enquires using organic SEO is because your website needs to age google needs to trust your website and understand what you do. You also need to build document frequency on your site. If you think you will be able to come in and start ranking in a matter of a couple weeks or months then you are naive to think that as some keywords take years to rank for and thats with good budget for SEO.
The days of spending £500 a month on SEO are long gone and if anyone tells you they can rank you for that amount of money they are lying and your website may get penalised further down the link and you'll end up needing to pay an SEO penalty remover to fix the problem.
If you are looking for an SEO agency i would highly recommend reading reviews or maybe even pickup the phone and talk to the clients they have worked with in the past to see what they're experience has been like because there is a lot of SEO agencies out there that will promise you the world and not deliver. You will just end up wasting time and money if you don't do your due diligence.
Accountants SEO VS Pay Per Lead For Accountants
If you are wondering what is right for your accountancy firm either SEO or PPC for accountants then you need to think of it like this.
When it comes to SEO it a long term game, it might take you 12 months to rank for your desired keyword whether its "Accountants Firm London" or "Book Keeping Firm". You will also need to invest a fair amount of money into your SEO campaign to get results. SEO isn't an overnight flip of a switch.
However when it comes to PPC you will be able to get fairly instant results and if the PPC agency that's running your PPC campaign knows what they are doing you could have leads coming through the next day. However the difference between PPC and SEO is with PPC you will always need to keep paying for your leads but when it comes to SEO it's a 12-24 month invest and then you will have a naturally ranking website going after the accountancy phrases.
Both PPC & SEO have their own pro's and con's that why i always recommend to do both if you're looking for an instant result then do PPC. If you are looking for an asset value to add onto the price of your business then SEO is great.
Newspaper Website Listings
A great way of both brand exposure and generating more enquires is your website listed on newspaper websites listings. I have personally done this in the past and been able generated enquires from the financial times website which are extremely hot leads, they already trust your company as a brand as they have seen you on a massive website so by the time you speak to the lead on the phone they are ready to buy.

 Conclusion
If you need any help or assistance with getting more accountancy enquires feel free to get in touch with the Whatsapp call to action below and one of our team members will be able to assist you with any further materials.
You May Also Like
Check out other articles related to Lead Generation.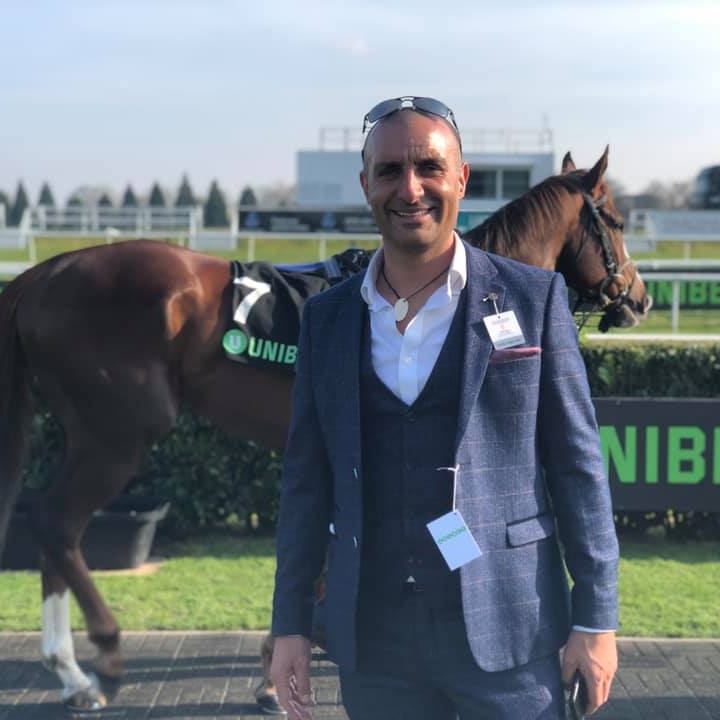 Digital Nomad
I'm a full-blown Search Engine Optimization specialist earning the majority of my income from SEO-focused endeavours, including affiliate marketing, lead generation, as well as SEO services. Love travelling the world networking while working on my laptop. Life is a perception of your own reality. You have no excuses and should be making memories every single day.
About FatRank
Our aim to explain and educate from a basic level to an advanced on SEO and Social Media Marketing.
Recent Posts