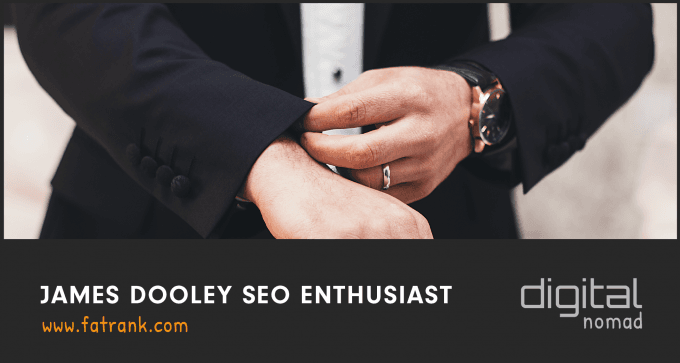 Last Modified: Jun 28, 2018 @ 3:46 pm
This blog article is to give a quick introduction to myself James Z Dooley born in Salford on 7th September 1983 and give you some background to who I am, what I do and to basically say all future blogs are to the best of my knowledge and hope you enjoy my articles and shared information / thoughts.
Intro to Life
A quick introduction of myself is that I am an SEO enthusiast and absolutely love participating in sport playing football for my local team Leigh Athletic FC and work at Soft Surfaces Ltd. I am the sports director at Soft Surfaces Ltd working from our head office in Wilmslow. Beginning with running the digital marketing side of the company several years ago is where all the search engine optimisation training / knowledge began.
We have now created a full service marketing agency called PromoSEO. I have become a digital nomad as love to travel and network and the best thing is as long as I have wifi connection I can work from any where in the world. Here is an article with the title the world is my office that shows some places in the world I have visited and worked on my laptop at. Then for more about how I became a digital nomad read this link which shoes the process of me travelling and developing my skills.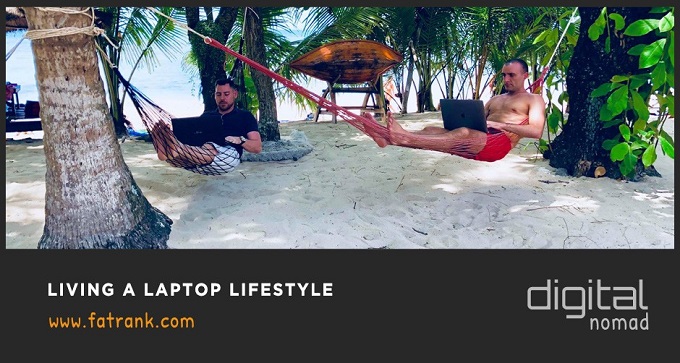 I now travel a lot networking with the biggest growth hackers and affiliate specialists in the world. These have taught me so many life lessons since being a digital nomad and I cannot stress enough how thankful I am for all my fellow growth hacking friends.
Love For SEO
My love for SEO goes back to 2008. I was asked to improve the Google rankings for my company and found the algorithms amazing. It is so interesting how you can try to improve your rankings. Check out our introduction to SEO to find out more about the basics of what can be done. Over the years I have learnt the hard way outsourcing to many different agencies with minimal gains and recently have brought all the content writing, link building and social sharing platforms in house which has worked a treat.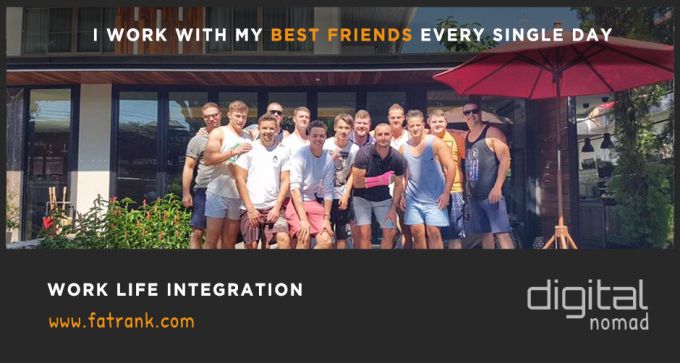 I hope you will enjoy the blogs and my experiences I have learnt over the years and would appreciate if you could follow my twitter page @james_dooley and also connect through to my James Z Dooley LinkedIn account or alternatively you can see all my social profiles on this link. Please feel free to comment on this article with any questions and make sure if you are interested in reading our blogs then bookmark this website.
Keeping the Article Upto Date in August 2018
Keeping the article upto date as was first published back in 2014. Then it is nice to read my progression and see what new heights I can try to reach. Below you will see headers each year where I update where in the journey I am. What I have realised over the years is although I wrote an article work with the end in mind then more important to myself is making sure I thoroughly enjoy the journey in life. I think it is good to set yourself goals to work towards something but make sure you are living your life and enjoying the journey along the way.
Plans for 2019
Changing Job Description to Online Business Consultant
Previously always explained what I do as a living as being an SEO. However, this actually is not true because I do not only focus on optimising traffic through search engines and use the effective frequency strategy. So instead of previously stating SEO Enthusiast, I should be saying online entrepreneur enthusiast.
The power of effective frequency is unreal and utilises developing business from all angles. This includes Google search both in organic listings and paid advertising. Other search engines such as yahoo, bing or Amazon searches. Social media like facebook, twitter, youtube and LinkedIn. Then influencer marketing where traffic is driven from other peoples popular blogs.
As SEO is not my only focus then I now start to call myself an online business consultant. This wraps all aspects of online marketing to generate business. Offering support and advice to accelerate growth online digitally is the primary focus.
Walk The Walk
The past few years have been a real success for me personally and my business. The growth has accelerated much faster and bigger than I had planned and setting the systems for this was key to development.
I love to say nowadays I do not just talk the talk like 99% of people out there claiming to be successful online. The online SEO industry has a bad name for cowboys who basically 'fake it until they make it'. Which is basically passing off to be a professional time served tradesman and getting paid full whack as experts should and learning on this job. TBH I hate how many do this and do not feel this is good practice. I always love to strive to be honest, trustworthy and earn money with integrity.
So what better way than to walk the walk and put money where my mouth is. I know now from thousands of tests I can accelerate growth online and have done this time after time. So nowadays I invest both capital and my team's services into joint ventures where I feel can make a real difference to an existing company. There is no better feeling for myself than putting my own money on the line to make the agreements a success.
Businesses that interest me for investments are :
Online businesses primed for growth but struggling and need my assistance

Off-line brands who have great success but struggling to adapt to

the digital world

Individuals who have a great idea but not sure how to market this for growth online

Partners who are just in need of

investing into digital assets

but not got the capital
The Future – Giving Back
I hear in nearly every seo podcast 'what would you of told your 18 year old self?'. This is a great question but I part of me hates it because if I knew everything I know now when I was 18 then I probably wouldn't have the mindset to take the action.
Over the years I have learnt the hard way listening to podcasts sharing training that is frankly bullshit (but i didn't know at the time). Reading blogs teaching me techniques which again is a load of rehashed crap and completely wrong. But this has taught me to test test test and fail regularly until I find the solution for success.
All the failures have made me stronger as an individually and I want to educate the younger generation about this. I want the younger generation to understand majority of success comes from the mindset and taking action. I could offer majority of kids a blueprint to a successful company and they would fail because would not have the drive and mindset to make it work.
I also want to give back creating a co-working office space which has a digital workshop. This will attract young talent to come in and understand the power of digital marketing. There has never been a better time in life to enter entrepreneurship and become a millionaire. With the power of the internet then entrepreneurs are being born every single day and anyone reading this needs to understand how easy making money online has become.
Plans for 2018
In 2017 below you will understand I moved into supplying enquiries on a no risk backend basis. So updating you on this then in hindsight this was not the greatest idea because we was reliant on the clients to convert so if they did not then our leads would not get paid for through no fault of our own.
Keep Improving My Mindset Throughout 2018
In 2017 I learnt the key is to delegate and transitioning your mindset to understanding this is not an easy task. If anyone is interested in mindset then read the article I wrote called your brain is your bitch because this helped me a lot studying this. For this reason throughout 2018 I am keen to keep training and developing my mindset further.
Mindset is what separates the best from the rest. Train your brain and you are training to be the best #YourBrainIsYourBitch #MindsetGoals

— James Dooley (@james_dooley) April 3, 2018
Another huge mindset shift for me was understanding the best practices to get yourself into your flow state of mind and how distractions impact your working day so much. I am still baffled from the research that it takes 23 mins and 15 seconds to return into flow state after a distraction and this has helped in to close down social media when trying to concentrate.
Turning to Paid Ads in Additional to Organic
So what has changed now then. Well as the pay per lead model grew vastly throughout the year we started to turn our attention to ppc alongside organic seo and we was able to scale this very quickly. On a cost per lead model we knew what returns we could get and started to throw some big budgets into paid advertising. This is growing at a very quick pace and very excited to see where this takes us throughout the year.
I want to Build a Huge Technical Agency in 2018
Me being me and embrace failing or taking risks then I want to hit head on my weakness at present which is technical seo. I recently organised a meetup in manchester and said to the group "Yes I generally scale my websites by solely doing content and backlinks because consider myself technically retarded". So here is a quote I want to try and make come true by 2020:-
Although technically retarded I am keen to create one of the biggest technical agencies globally called www.indepth.io so watch this space
I have realised each year that backlinks is diminishing in value by google and technical seo checklists are a must if I am to start purchasing aged domains to build affiliate sites on. So I am going to try and tackle my current weakness by hitting this industry head on as there will be no better way to learn.
So the two year plan for myself is to build one of the biggest Technical SEO Agencies globally #WatchThisSpace #TechnicalSEO

— James Dooley (@james_dooley) April 3, 2018
2017 Update
Now running a marketing business in the UK with over a dozen staff based in Cheshire it is all positive. The offices are still based out of Soft Surfaces Ltd which has trebled in profits and turnover in the past two years. The amount of leads we receive through our websites is unreal. Each week we break records with the amount of traffic and leads.
Lead Generation on Backend Deals
As the business is growing and staff levels are also then we are starting to look into affiliate marketing and no risk supply of lead generation work outside of our niche. The company has expanded into having a separate marketing agency with the name PromoSEO. We now specialise in generating high quality leads as well as traditional marketing methods such as newspaper advertising, billboards and radio ads. The digital side of things even includes social media ads on Facebook as well as proven SEO strategies.
Our staff have experience in analysing Google trends to create websites which rank for target keywords. If you need help in generating more enquiries for your services or products, we can help you. We'll create a site which brings new customers for you, and you'll pay us when these convert into an order. You don't have to pay for the leads, just give us a percentage of whatever you make once you complete the job or sell the product. It's that simple.
The Key is to Delegate
My role at the moment involves generating new ideas and delegating tasks out to the rest of the team. Being able to delegate allows more time for thinking and developing the business in many more ways. Here is an article about working on your business and not in your business which explains the importance of delegation. If you are struggling with a heavy workload it's difficult to clear your mind and come up with fresh ideas. Sharing the work out between different members of staff makes it easier for everyone and simplifies the whole process.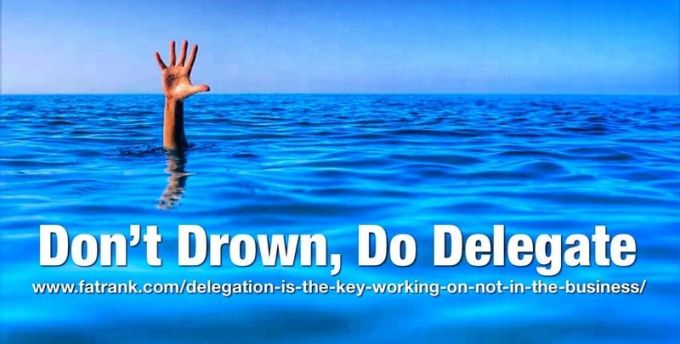 With a vast array of Virtual Assistants based out of several offices at our disposal in the Philippines, Bangladesh, UK, Thailand and throughout the States no industry scares us in ranking should the ROI be worthwhile. For us, having these virtual assistants means our team can spend more time forward thinking and developing the business. By outsourcing the more repetitive tasks, we free up our time to focus on bringing ideas to the table. It also enables us to scale out our approach to a broader level.
2016 Update
Moving into 2016 now I understand the world is turning digital. Many people do not want to admit this yet but many high street shops will start to struggle as online shopping keeps on growing. There has literally never been a better time to make money online and for this reason I am starting to focus my attentions into this throughout 2016.
Embrace Synergy and Networking
I have always been an extrovert from being a kid where I am outgoing and confident. So I dont know whether this is the reason I love networking so much. But guys in the digital world we are living in that is only going to grow further we need to embrace synergy 1+1=3. Getting yourself to conferences, masterminds and networking events is only going to improve your knowledge and connect you with other digital nomads throughout the world.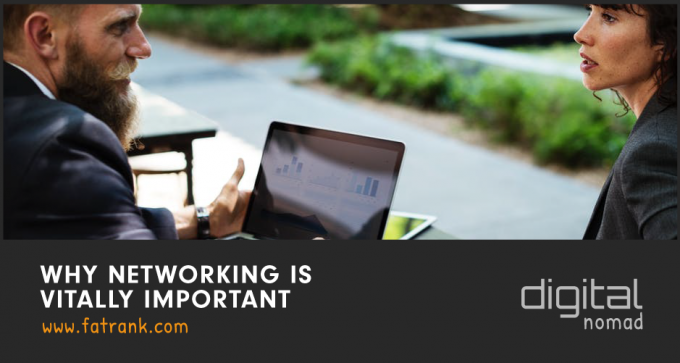 In my opinion guys moving throughout 2016 then you have two options :-
Sit still and be left behind as the digital era progresses big time
Or move with the times and embrace this new chapter in your life
Advanced SEO Groups
If anyone is reading this and wondering how am I different to any stranger ringing you up saying 'Hey I can get you to the first page of Google'. The simple answer is that I am selling you nothing from this blog. What knowledge I have gained is from the market leaders in the world. We have many private Whatsapp groups, Facebook private groups and meet ups throughout the world in Las Vegas, Germany, Amsterdam, Thailand and United Kingdom.
These meetings and private get-togethers are priceless. Between us all we have over 3 million websites at our disposal to check data, rankings, strategies. We know Google updates before they even release them. I still love SEO and rankings in the search engines because I see this as a never ending puzzle. Unless you are in the niche you will not understand.
SEO for me is not just a job – it is a hobby, an addiction and a way of life
As I enjoy being an online entrepreneur so much then I have adapted a work life integration where I can enjoy my work with friends and treat is as part of my life. By doing this it eliminates the end of me thinking work is a chore and it is now part of my fun because can travel the world living the laptop lifestyle approach.
SEO Training Course 2016
Do you want to join a group of experienced digital marketers and develop your own skills? Check out the course run by Diggy Dirk which gives you the tools you need to become an online entrepreneur. If you want to develop your skills then this course is a great start because many big online marketers have started from completing this course.
I recommend this as the best SEO course
2015 Update
After trying to employ several so called internet gurus from their CVs then throughout 2015 I have come to realise it is much better to employ apprentices and train them up. My personal experiences have been that these gurus are hard to train and not forthcoming to adapt or tweak their techniques. What used to work on the internet in 2014 no longer works as good today. So for this reason we trained our team from zero knowledge up because they listened and can progress with the business over the next decade.
Meet Our Team in 2015
Below shows a video of some of our team within the office in Cheshire, UK. You will see these staff members progress with the business over many years to come:
This video was created in 2015 while we were still working to grow Soft Surfaces Ltd as a company through digital marketing techniques. Since then we have expanded our team with many new staff members. We are now working with other businesses under the company name of PromoSEO.
The separate marketing part of our company has become successful in not only growing our own existing brand, but assisting other businesses by generating leads for them. We have a vast knowledge and experience of Google algorithms and working on many websites. As a result we are able to analyse changes and respond quickly to ensure we optimise sites correctly.
Staff to Grow With the Business in 2015
I am a huge believer in recruiting young people because they listen and can grow with the business. Also with digital marketing, this sort of approach is key because younger people have grown up in the age of social media. They are more up to date on current trends and dealing with issues within a social network environment.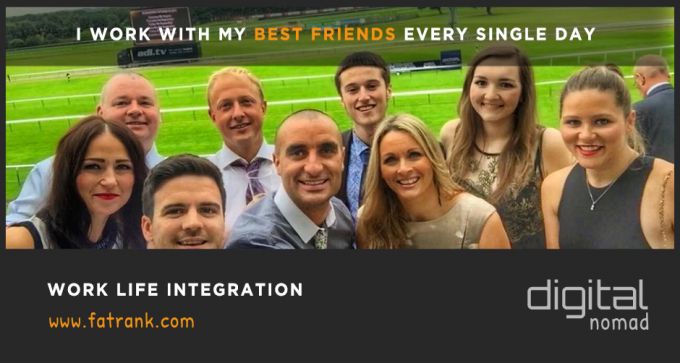 Hence the reason now there are so many self made millionaires under the age of 20. There has never been a better time for the younger generation to set up companies. There are plenty of opportunities to earn big money with the internet opening doors to so many businesses worldwide. Buying products over in China is just as easy nowadays as buying from a UK manufacturer in the same village.
Get in Touch
Please feel free to get in touch with us by leaving a comment or contacting me via my social accounts. I'd love to hear your questions or suggestions about the different ways myself and my team can develop. Every single day I want all my team to adapt, improve and progress further. I strongly recommend every reader of this page to make sure you read these two blogs:-
https://fatrank.com/road-to-failure-lame-excuse-too-busy/
https://fatrank.com/take-action-you-create-your-own-luck/
The two articles are to make sure you are not being lazy and that you are taking action every single day. I am a strong believer in this saying:-
If you are not improving you are falling behind