Best Backlink Services
Buying a backlinks package usually gives you special discounts for bulk orders, and saves you the time consuming process of trying to generate links yourself.
A link building package is a marketing service performed by experienced link builders. The preferred link building SEO agency helps a company acquire backlinks and packages a service that includes manual outreach guest post placements, link insertions and broken links, among other tactics.
If looking to grow your website online a link building package is ideal to increase your domain authority, and improve your search engine optimization.
In this guide, we will explain everything you need to know and understand about the entire link building process.
Why Purchase Backlink Packages?
Building links in any niche can be a tough and time-intensive task, and your link building strategy can quickly become forgotten about.
Techniques such as blogger outreach and manual email marketing can take a very long time and weighs businesses down.
Purchasing a backlinking package does all the heavy lifting for you with the professionals doing all the hard work for you.
The best link building vendors and digital marketing agencies have large inventories of contacts that have been built through relationships over a decade of experience.
The backlinking strategies will grow your domain rating and backlink profile, increase your rankings and grow your organic traffic through links on high-quality web pages.
When ordered from the right company, these services can seriously improve your digital marketing outcomes, and skyrocket your site in the search rankings.
These packages are better than single order backlinks because they provide a mix of high DR links to give greater power to your domain.
Link Building Packages Prices
The prices of link building packages are:
Starter Backlinks Package is $1000
Booster Backlinks Package is $2000
Professional Backlinks Package is $3000
Expert Backlinks Package is $4500
All costs and prices of link building packages can vary from the vendors you use.
The prices above are based on the average of the top link building agencies including searcharoo, high rise links, uklinkology and fatjoe.
What Links Are Included in Backlink Packages?
A link building package should include a mixture of the following links:
This combination of indexed, aged and live high-quality backlinks receiving organic traffic will ensure your links are picked up quicker and enable you to rank faster.
As a website owner, it can be difficult to generate links from quality websites yourself, which is why these packages are so great.
The new guest posting links can be powered up with tier two backlinks to strengthen the new page-level authority.
Best Link Building Packages
There's plenty of choice out there when it comes to link building services, with so many SEO services offering low quality backlinks, link building services that simply don't improve search engine rankings.
After a lot of research and testing here are the best SEO link building packages in September 2021.
Searcharoo
Searcharoo is a Link Building and Content Marketing company run by SEO's based in the UK.
Unlike other SEO agencies, offer guest posts and link placements from relevant websites, which is crucial for improving Google rankings.
Searcharoo certainly is one of the best link building companies out there.
Here are searcharoo link building packages prices: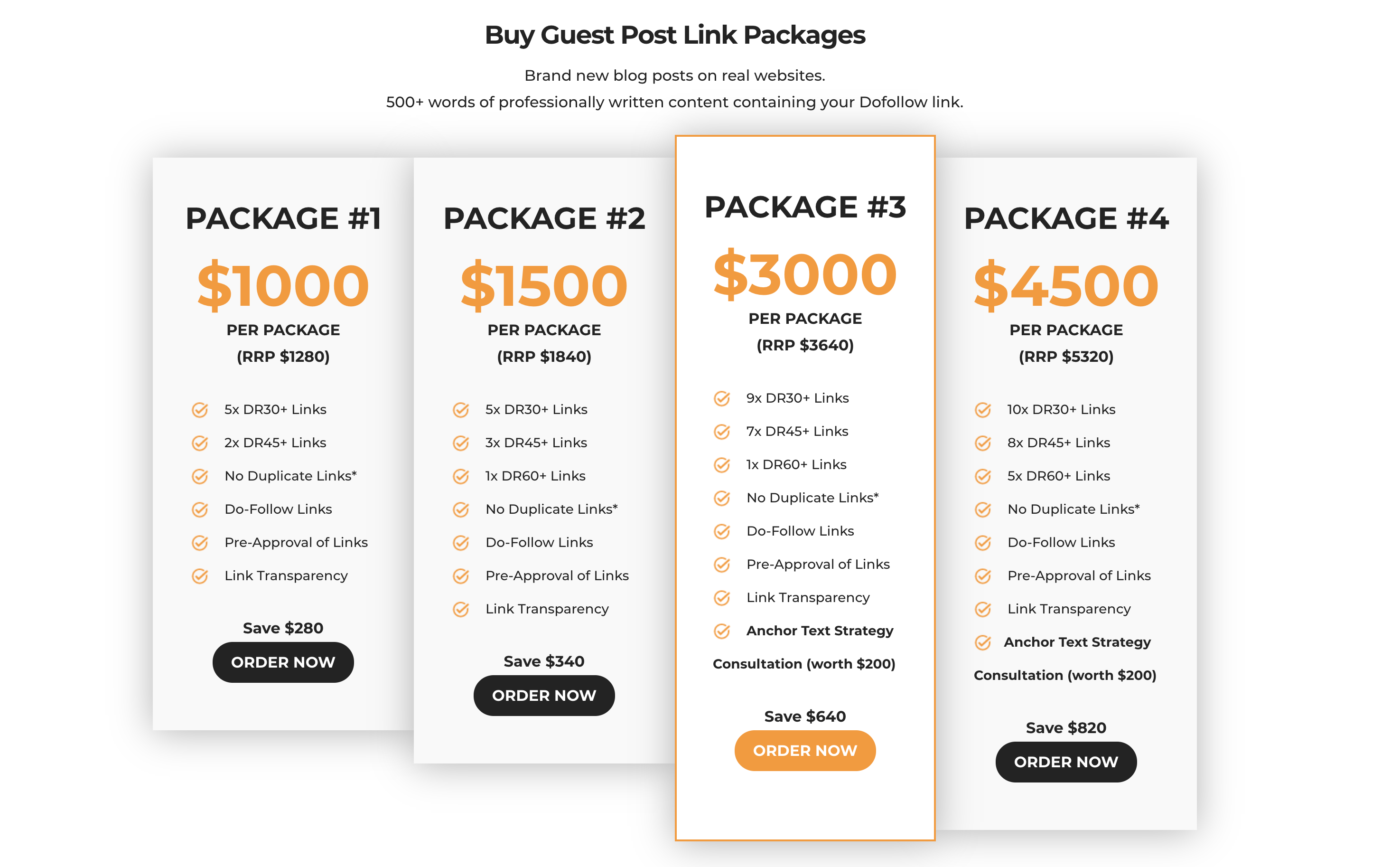 High Rise Links
High Rise Links is a Link Building agency run by SEO's based in Florida, United States.
These SEO experts use data analysis to offer a link building approach suited to all types of clients.
High Rise builds inbound links that are proven to help your Google ranking, and at an affordable price, too.
Here are High Rise Links prices: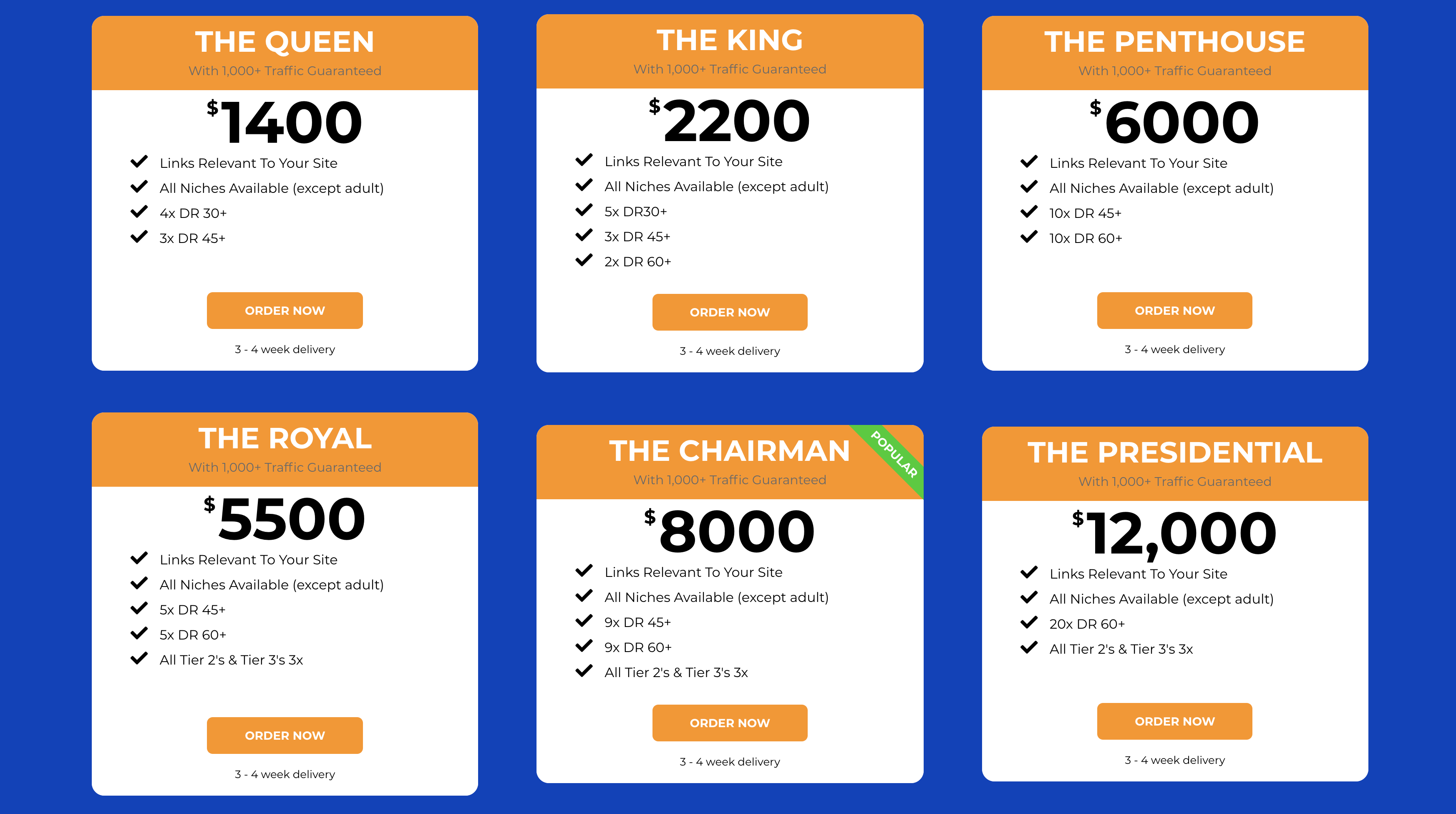 What is a link building plan?
A link building plan is a strategy that is put together for building backlinks to your website. These backlink plans are an integral part of any company or individuals SEO campaign, and can play a crucial part in lifting your website in the search engines.
Having a high-quality link building service carried out by a professional team is the best bet, and companies such as Searcharoo and High Rise Links are great examples.
These guys can build links such as guest posts and niche edit link placements from trustworthy domains, all from relevant sites that help improve your page authority and domain authority, and more importantly, your rankings.
Having a well thought out link building campaign is one of the most important factors for site owners, and ensuring the link building service you have carried out builds high authority, high quality links are so important.
What Are RSOS Backlinking Packages?
RSOS stands for reverse sink or swim and is a term coined by the guys at OMG (One Man Gang).
RSOS is links that include your keyword in the title tag or URL related to the page you are trying to rank.
The RSOS strategy believes you get an additional boost and leads to more high quality links because passes more topical relevance through.
Receiving topically relevant backlinks is the ideal type of link, that all vendors should always aim to get for you.
Link Building Packages to Avoid
Here are several factors you should avoid when purchasing link packages from SEO companies:
no follow links (make sure you are getting do follow links, other links do not pass power to your site)
low quality links (links with low page authority, domain authority and relevance)
low quality content (make sure that there's high quality content on the pages you're acquiring backlinks from. If you're writing the content, it should ideally be from professional writers)
links from PBNs (make sure you are getting your links from real sites)
Spammy bulk order links (remember, more links don't necessarily mean better links)
links with no internal links (if your page has no internal pages from other websites linking to it, it's not carrying much power)
All of these factors can actually end up doing more harm than good in the long term to your search results positions, and should certainly be taken into account.
Popular Questions
Is building backlinks worth it?
Link building is an investment to help your website improve in rankings and grow in traffic.
Businesses need to manage their resources more wisely and look to outsource to professional link building agencies that can provide amazing guest blogging opportunities.
The cost of link building can be value for money if the articles written for the guest blogging posts rank highly because then the backlinks will pass both link juice and traffic to the money site.
What is the difference between backlinks and link building?
Link building is building one-way hyperlinks (also known as "backlinks") to a website.
Businesses outsource link building packages with the goal to improve search engine visibility.
Common link building strategies include broken link building, an editorial press release, public relations and guest post placements.
White Hat vs Black Hat Backlink Packages?
Businesses should look to keep a clean white hat backlink profile because every link pointing to a site is important.
Potential customers sometimes ask for black hat links like PBNs but ideally, you want your articles to try and get in front of your target audience.
White hat link building agencies understand the toxicity of some backlinks and do not place links on those link farm websites.
What are the benefits of using a link building service?
The benefits of a link building service are to outrank your competitors which should help you secure more clients.
If you focus your attention on quality over quantity you can rank the backlink blogs for keywords that will point potential customers to your brand.
Each project carried out for link building packages is industry specific to drive relevance that helps your online success.
The expertise shared in the article you create can be shared across your Facebook profiles and the more you write on an industry the more topical authority signals google sees and rewards you for.
Summary
Buying link services allows you to receive discounts because you are backlink building to your target URL in bulk.
The link diversity and velocity of the packages provided in each link placement give you the best results to grow your organic traffic online, and is certainly a great idea to use backlink packages as a natural part of your SEO strategy.
Many choose to order these packages on a regular basis, sometimes even a monthly basis alongside their content promotion in order to reach their SEO goals, but the truth is, it depends entirely on your niche as to the number of links you will need.
In most cases, it's best to discuss with one of the link specialists above what the best option is for you and your business to build links, and they will work closely with you to achieve your goals.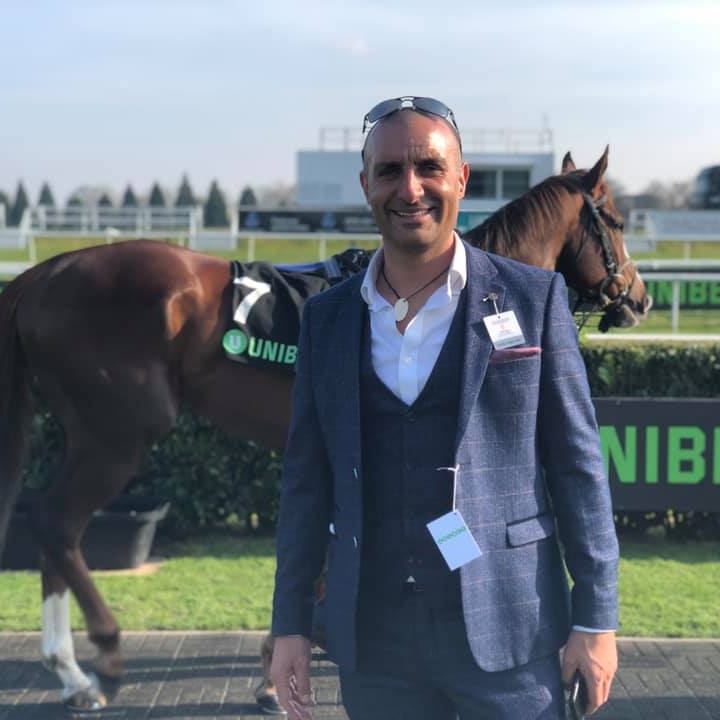 Digital Nomad
Digital Nomad who loves travelling the world networking while working on my laptop. Life is a perception of your own reality. You have no excuses and should be making memories every single day #LearnSomethingNew #Develop #Synergy #Network
About FatRank
Our aim to explain and educate from a basic level to an advanced on SEO and Social Media Marketing.
Recent Posts