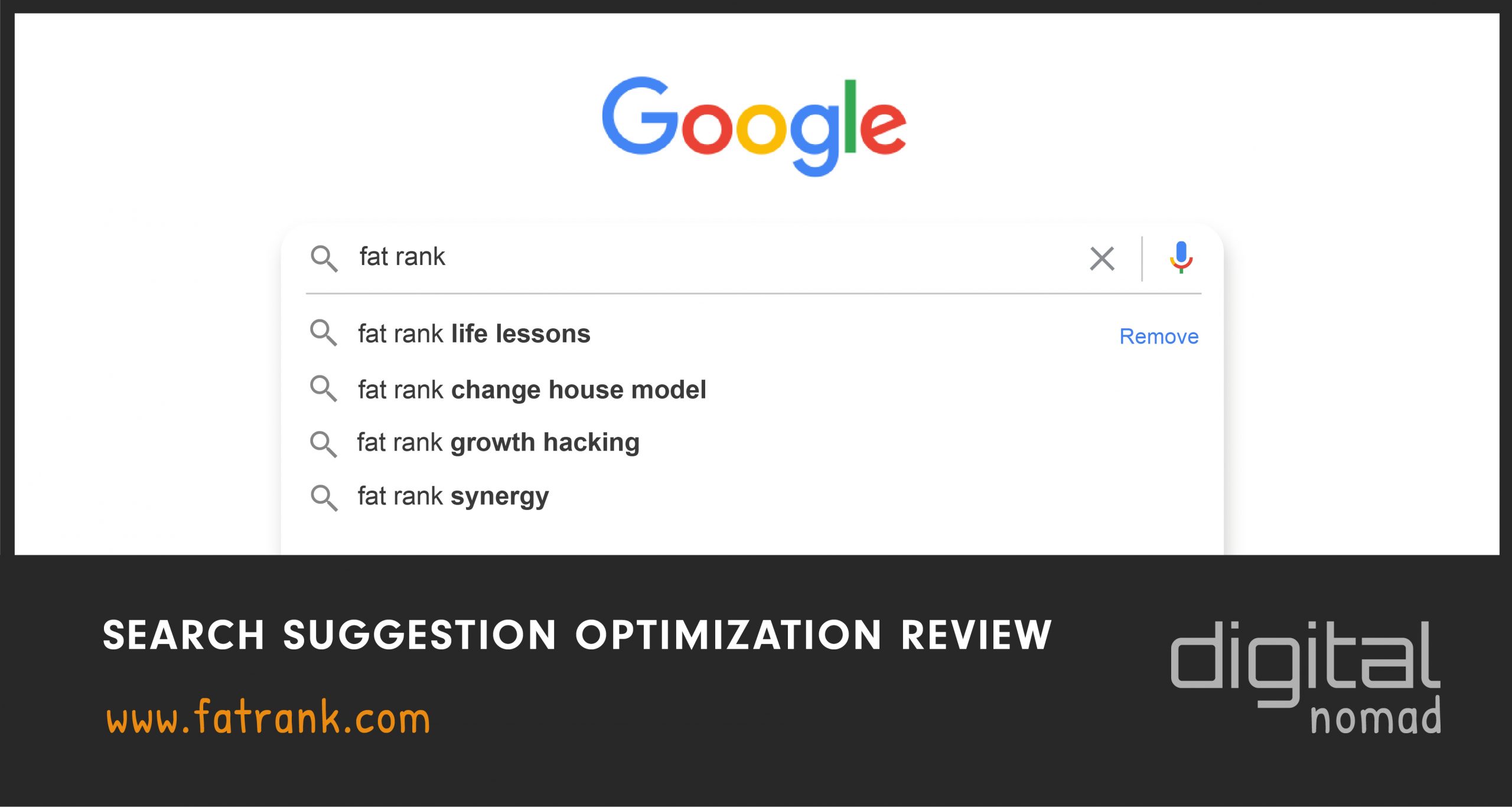 Search Suggestion Optimization Review
Search Suggestion Optimization has the ability to add your company name within Google AutoSuggest Search predictions.
The search engine manipulation effect is the change in customer preferences using manipulation strategies like trigger the google autocomplete.
Imagine your company name appearing beside your main focus keywords in Google Suggest?
Influence the user on what to search is one step ahead of any SEO strategy
Well, SearchSuggestionOptimization.Com has just made this easily accessible.
Optimising the search suggestions is a step ahead of the competition because you are influencing the customer on what to search prior to even SEO coming into play.
If you are not looking to Manipulate the Google Suggestions in January 2022 you need to study the advantages of how this builds your brand online.
Why Is Google Autocomplete Important?
Here are a number of reasons why Google Autocomplete are very important:
Imagine every time a potential client searches for a product your brand name appears in the search box?
Brand Awareness
Improve consumer perception and revenue
Drive more traffic
Boost targeted organic clicks from your top money keywords
Become the leader of your market with online reputation management
Builds trust in your brand
Appears on Google Suggest next to your money-keywords for conversion
What is Google Autocomplete?
Google Autocomplete is where Google predicts a query when a user enters keywords in the search box.
The searcher can select any of the autofill suggestions on the dropdown and be taken to results without having to manually type every character.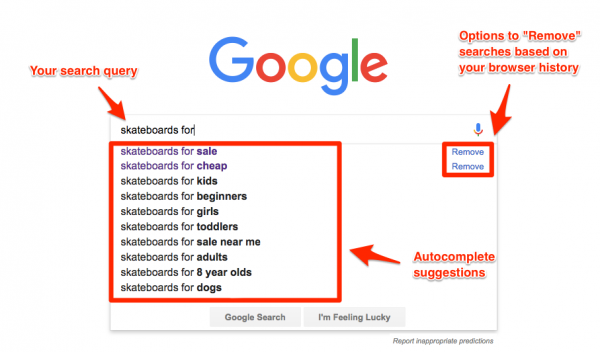 Search Suggestion Optimization is able to manipulate this autofill feature to show on the dropdown list.
How to Create Google Auto Suggest?
Based on keyword popularity, Google suggests the most relevant search queries for the entered keyword and appears directly below the search box.
Here are ways to create Google Auto Suggestions:
Build a viral social media campaign using a service like Signal Boy
Drive Click Through Rate strategies through these shares
Create CTR Manipulation using dedicated proxies only in close proximity to the business
Stagger the searches and clicks using CTR Calculations depending on search volume
Enhance behavioural signals from searches surrounding your brand + keywords
Create a "keyword + brand competition" plan
Create a "keyword + domain" strategy
Repeat the above for a number of weeks depending on the keyword popularity
For years we have mastered the art of creating autocomplete searches, but the time and effort is not worth the return on investment.
Nowadays we delegate the work to a provider who is very competitive in price.
Why Does Google Use Auto Suggestions?
Google uses auto-suggestions because the searchers like how it:
Saves time on your search
Helpful keyword suggestions
Correct spelling mistakes
Remind you of previously searched keywords
Directing customers to easily access products and services
Popular Questions
What is Google predictive search?
Google predictive search is so they can reduce the time for users to search the query they are looking for.
The autosuggest makes search predictions based on factors, like popularity or similarity.
Search predictions are built into Google Search to help you find information faster and easier.
When you choose a prediction, you do a search using the term you selected.
How does Google search autocomplete work?
Google search autocomplete works when you start typing in Google's search box.
The predictions algorithm show a drop-down list of related words and phrases they predict you are looking for.
The search box predictions are based on factors like:
Popularity
Previous search queries
Freshness
Google trends
Geolocation
What is the average CTR of an autocomplete suggestion?
The average CTR of an autocomplete suggestion is 5%.
These averages of click-through rates depend on the search intent of your keyword.
Any emergency based searches have a much higher CTR because the user does not know which brand to choose yet.
Google Autocomplete Examples
AutoSuggest dot me helps your brand name appear next to your desired keyword in the autofill search bar.
Signal Boy
With 320 monthly searches for "buy social signals" the Signal Boy brand understood the power of branding surrounding this keyword.

What would be seen beside your main focus keyword mean to your business?
How much new sales could this bring Signal Boy for the brand exposure?
Look at the power of the Google Autocomplete below where Signal Boy are shown #1 in the Google Suggest Search Bar.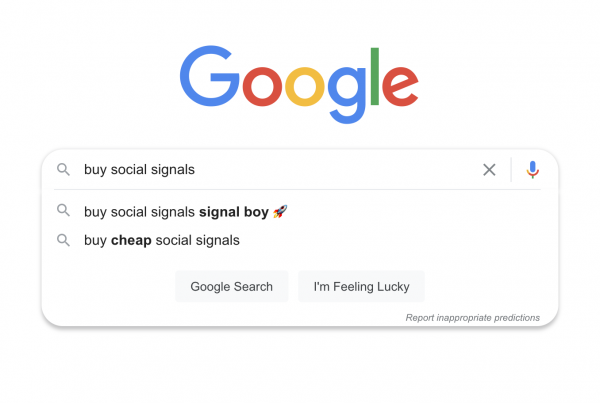 When searching in Google for "buy social signals" not only does Signal Boy show #1 in the autocomplete but also the rocket emoji, which entices more clicks because stands out in the dropdown list of google suggestions.
Final Thoughts
It really is time for a tool to optimise the autocomplete predictions in the search box.
For Google, the reason for doing the autofill predictions is that they can reduce the time to long click.
Google autocomplete predictions have a significant impact on consumer choices, mainly because users trust and choose auto-suggested keywords that show in Google Autosuggest
Check out the power of getting your branded name beside your desired keywords in search.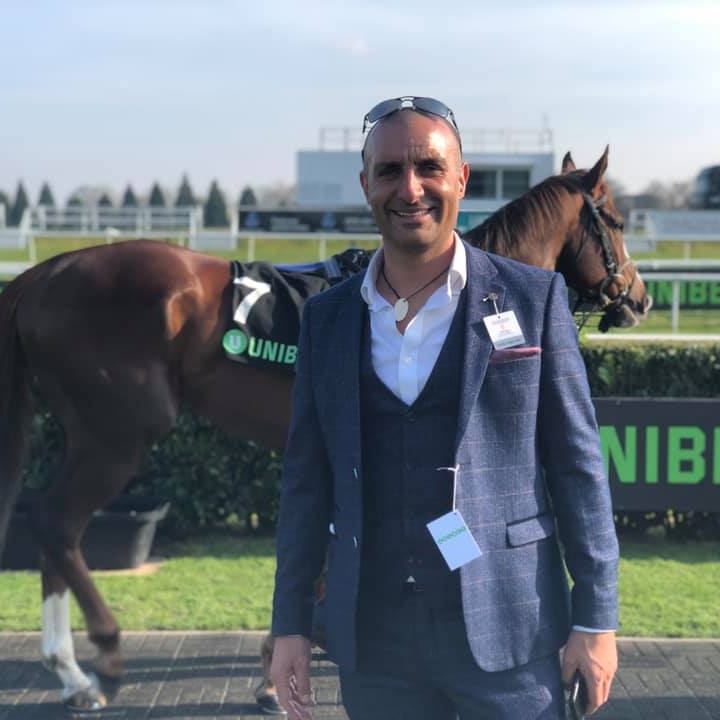 Digital Nomad
I'm a full-blown Search Engine Optimization specialist earning the majority of my income from SEO-focused endeavours, including affiliate marketing, lead generation, as well as SEO services. Love travelling the world networking while working on my laptop. Life is a perception of your own reality. You have no excuses and should be making memories every single day.
About FatRank
Our aim to explain and educate from a basic level to an advanced on SEO and Social Media Marketing.
Recent Posts