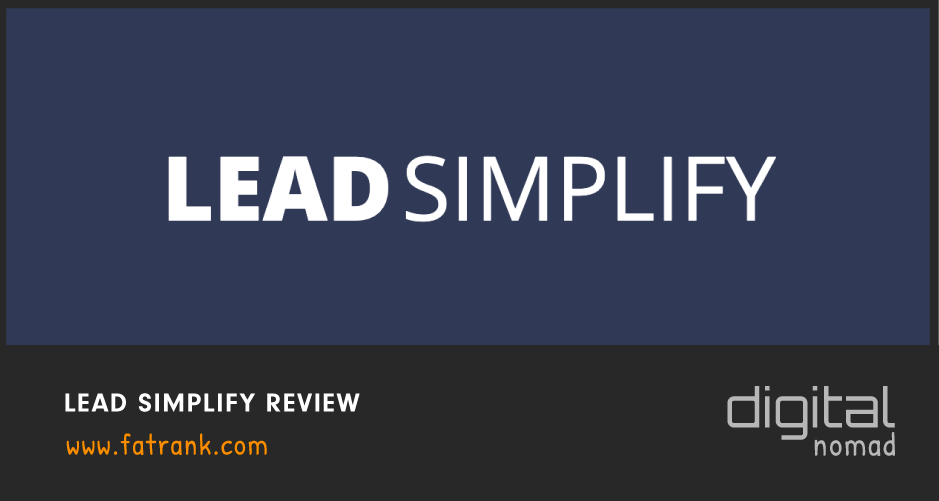 Lead Simplify Review
Looking for the best lead management software?
Want to connect decision makers and qualify leads to segment to the perfect buyer?
Lead Simplify can improve customer relationship management abilities from within their dashboard.
Finding the right customers and building sustainable relationships is the core of Lead Simplify Software.
Our Lead Simplify review will showcase the Automation Platform for Rank and Rent websites.
Lead buyers will love Lead Simplify as it is a simple and quick way to start selling and buying leads for your lead generation business.
What is Lead Simplify?
Lead Simplify is designed to collect, distribute and sell all your phone and webform leads on autopilot.
You can use the lead generation agency to process leads, at a very affordable monthly fee.
Lead Simplify is the solution for developing and managing a complex lead generation business.
Lead Simplify offers a range of services to help you obtain qualified leads, these include:
Lead Form Submission Auto-SMS Service
Automated Lead Sales System
Full Call Centre Software
Drag and Drop Form Builder
Lead Sales Self Service Portal
Magic Page Service
This is just a list of a few of their services, there are so many more features they can provide that will be of paramount use to anyone trying to build a complex lead generation business.
How Does Lead Simplify Work?
Lead buyers can use the drag and drop form builder by setting it up for a specific industry. The webforms Lead Simplify generate will then be sent to various websites and any of the leads that the site gains will be sent back to the platform and automatically sold to leads buyers. Easy.
If you do have any queries regarding the processes, credit system, business model, lead gen or purchase credits, then get in touch with their amazing support team who will be able to answer any questions you might have about their amazing product.
Lead Simplify Client Testimonials
When using lead simplify properly it can streamline your business and take your sophisticated lead generation business to new heights.
The amazing support Lead Simplify provides with their excellent customer service will help you capture leads and reach as many niches and prospective clients as possible.
They already have a host of positive Google ratings and Trustpilot reviews; for example, Dewey wrote:
Best Customer Service

I purchased Magic Page shortly after it first came out. First it is an excellent product and does everything they claim it does, but what really impresses me most is the excellent customer service and support which is second to none. You aren't just getting a product; you are getting an education and a partner.
Basel Haklm, left a 5-star Trustpilot review, stating:
Wonderful product for lead gen

First want to emphasize this is a wonderful product and has mostly everything that a lead generation business needs to process leads.
I would only suggest a few minor improvements: 1) being able to list the google ratings/reviews along with each company in the prospects list, 2) being able to auto-send an SMS along with an email message for each lead form submission for notification purposes, 3) being able to send a copy of the responses to the customer when they fill out a form for their own records.
Just a few minor tweaks like these would make the product even better.
How Lead Simplify Helps Your SEO?
Lead management systems, like Lead Simplify, can help your SEO efforts by improving the conversion goals sent to Google.
A major ranking factor in Google is behavioural signals and if your website has a high bounce rate and consumers are pogo sticking back to Google and clicking onto your competitor's website, then this is sending Google information the searcher did not get what they wanted from your website and had to click onto another site.
A few minor improvements could lead buyers to stick around on your site and attract clients to make an enquiry, so you can process leads.
With the fastest finger first set up on calls you will never miss another phone call on your website again.
Check out why Lead Simplify prefers Fastest Finger First VS Round Robin.
Not only is the fastest finger first great for sending positive signals for SEO, but it is also amazing for lead generators knowing the lead buyers are working these enquiries the best possible way with answering the goals within seconds of ringing.
Auto Prospecting
The Lead Simplify software owners understand of the power of lead generation, rank and rent websites and SEO for driving enquiries and early leads online.
Within their active Facebook groups, they understood a pain point for many lead generators was bridging the gap between hot leads to the local business that would love to receive them.
Hence the creation of the auto prospector (inside Lead Simplify) that connects the calls generated to prospects.
Check out the video which explains the auto prospecting tool to get you to pay per call customers on autopilot:
As 60 different companies receive the phone call then you get 59 prospects (who did not answer the call) and one hot prospect (who received the enquiry).
This opens the door to 60 new businesses that might be interested in receiving your lead generation services.
Pricing Plans
Here is the lead simplify pricing plans: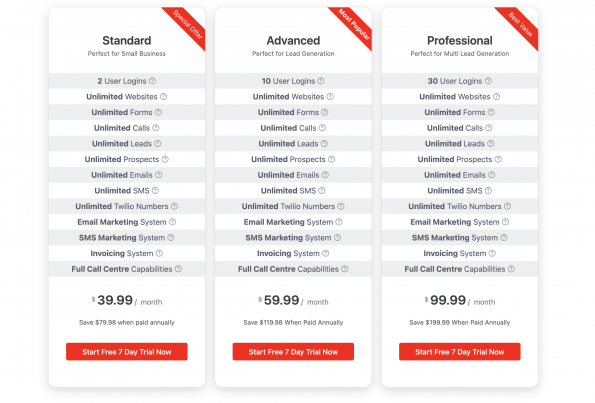 The competitive prices allow small businesses to have a fully automated lead distribution setup for their lead generation websites.
Full Call Centre Software
The full call centre software enables you to receive, redirect, route, record and sell all our incoming calls, on complete autopilot.
This feature, essentially, has the same functionality as a receptionist and will help you have the best customer service; it's a win-win.
Capture calls from unlimited numbers, segment and distributes to the right lead buyer clients based on their industry and location.
What is the difference between basic and advanced call forwarding?
Basic call forwarding includes one to one call forwarding.
A caller will dial one of your call tracking numbers and be directly forwarded to a number you specify.
Each call can have a call greeting, a message the caller hears when they first call your number, a call whisper, which the recipient of the call hears, as well as the ability to record the call.
Advanced call forwarding allows you to automate phone calls to many numbers in a row or simultaneously.
What is a whisper message?
A call whisper is a message that is played to the recipient of a call.
The brief message, which only your representative will hear, helps them better serve your customers and add notes to their own records.
This could be to let them know that this call is from a lead company, this message could be to let them know which phone number the customer called, and prompt them to the right lead buyer.
Your representative will provide the best customer service when they have this information ahead of time.
What is the invoicing add-on?
The invoicing add-on allows you to specify what qualifies as a lead and then automatically invoice on a regular interval (weekly, biweekly, monthly) a customer for the leads generated through our system.
This can be both with phone calls as well as web form fills.
The invoicing add-on system will generate a PDF invoice with customer details and an email to the address specified.
What is the difference between call burst and round-robin?
The Call Burst feature included with advanced call forwarding is a one to many call forward that will call up to ten phone numbers simultaneously.
The Round Robin feature, also a part of advanced call forwarding, will call up to ten phone numbers in sequence until someone answers, or a voicemail is hit.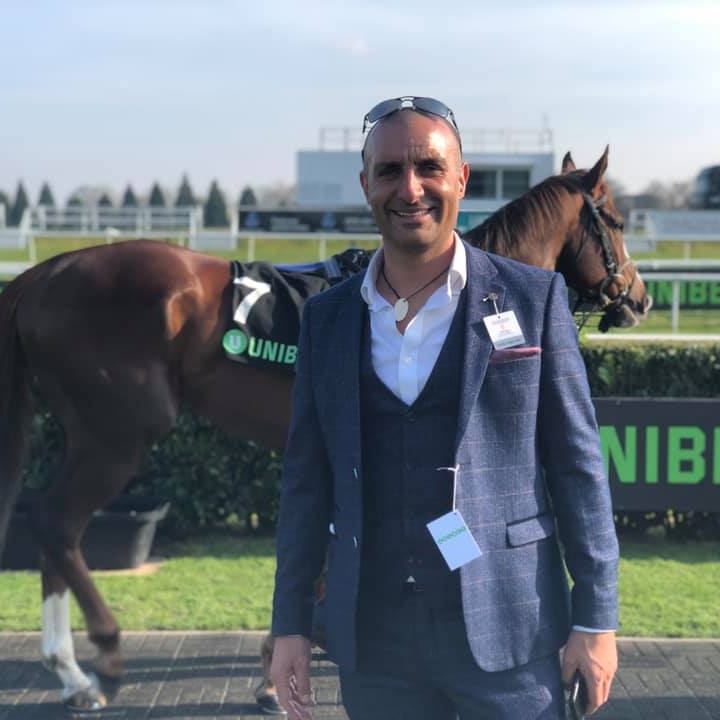 Entrepreneur
James Dooley is a British entrepreneur, SEO, investor, and philanthropist. James has built a huge Search Engine Optimization team that focus on organic SEO endeavours, including affiliate marketing, lead generation, as well as SEO services.
About FatRank
Our aim to explain and educate from a basic level to an advanced on SEO and Social Media Marketing.
Recent Posts