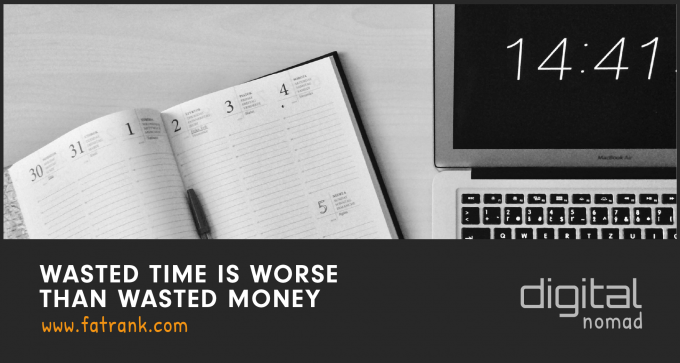 Wasted Time is Worse Than Wasted Money
The reason for this article is because recently I have dozens of random people I have never heard of or ever met private message me on facebook asking for advice. Anyone who is friends with me knows I love to waffle on and network with as many people as possible.
My whole perception in life is about helping others and synergising because I then believe others will help you in return should you ever become stuck on something.
Recently I cannot cope with the amount of random folk asking for help and consultancy.
To them, they might just see this as a two-minute question but the truth is that it is exactly like the death by a thousand cuts.
If someone said I would pay you for an hour consultancy, then something for you to understand is that is not myself. I will not put a time against money in my working pattern because want to scale out earning passive income as most digital nomads do.
If you need consultancy and direction in your SEO strategy then speak to the likes of Charles Floate because he will offer an hourly rate. Some might think the charges are high but if you are honestly looking to build your knowledge it will be the best investment ever spent if spending it on yourself to develop skills.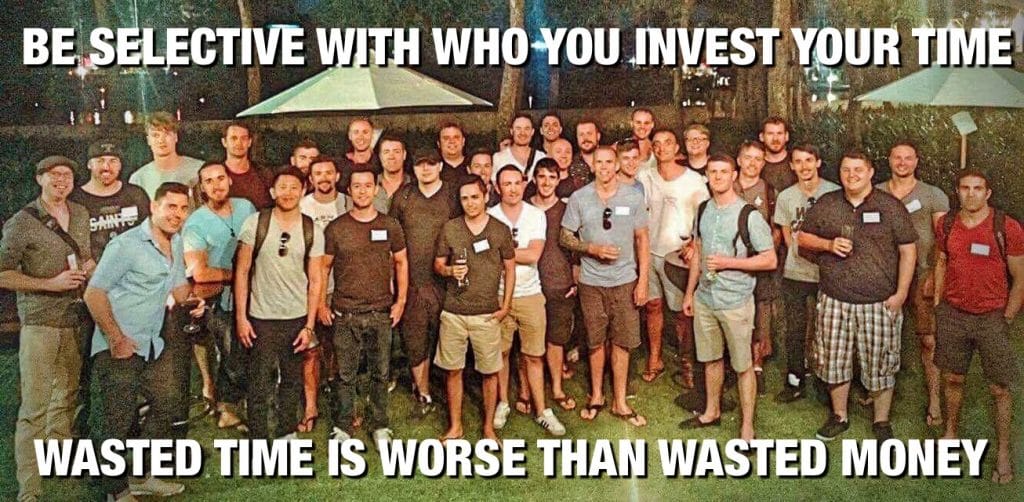 Here above is a recent picture from a trip to Chiang Mai with some amazing SEO gurus but more importantly close friends. Time spent here was the best ever experience business wise. We all bounced ideas off each other to assist others and add value to each and every one of us got something out of the trip.
Cheeky Vs Building Relationships
So when you meet up and build relationships like in Chiang Mai we did recently then that is a perfect example of synergy.
Helping and adding value you both get something from building those relationships. But on the flipside to building relationships is someone random just adding yourself and asking noob questions straight from the off.
Not a 'Hi James hope you are doing well. I have read your fatrank blog and find it very interesting and informative'.
OH NOOOOO I just get straight from the off something like this 'I see you do SEO? Can you help and tell me how to rank'. This, in my opinion, is cheeky and actually rude. My response is going to be me sending you this link to read through and then your next response is going to make me either block you or help you out from a positive reply by you.
What I expect from you is something along these lines:
Read the introduction to SEO if you do not understand the basics
Read this article about taking action and before replying to me make sure you have a website built out
Understand we all have the same amount of time in a day – do not be lazy and get testing now
Engage in the groups first and tag me in comments if needing help but do not private message straight away
Add value to others online and get networking with others in the facebook groups like The Proper PBN Group
Go through and understand this url content and make sure you do not sound like that annoying client
Be selective with who you invest your time, wasted time is worse than wasted money!
Now I am listing this above and some of you might already be advanced in SEO and asking for help.
Asking For Help
This is not a problem and I'd be happy to discuss something with you. But when you just randomly message me saying 'can you help?' then I do not know how far along this process you are.
The next reply for me not to block you needs to introduce yourself, add your website, your targeted keywords you are struggling with and why you are needing assistance.
I can then quickly take a look for you and try to help or put you in touch with someone. Here are some questions at present I am being asked so you understand my frustration:
How Many PBN links do I need to rank? – While asking me this question they would not send me their niche or website. Guys, there is not a formula where 16.2 PBN links get you #1 ranking. This is why I am saying for me to help you via private message if you are not going to send a website, niche, keywords and why you are struggling then you are just going to get blocked.
Where is the best place to buy PBN links from? – I responded to say there are many decent link vendors available to buy links from. But one I personally recommend highly is Diggity Links. The response to this was 'well they are expensive at $4 a backlink'. This is frustrating because again without knowing a niche then you cannot gauge what is expensive and what is not.
But to be honest I have purchased links at £500 and upwards so in my personal opinion it is far from expensive as long as you see an ROI. If $4 a backlink seems expensive them my reply to this is maybe change your niche because does not seem like you are getting good returns on profits.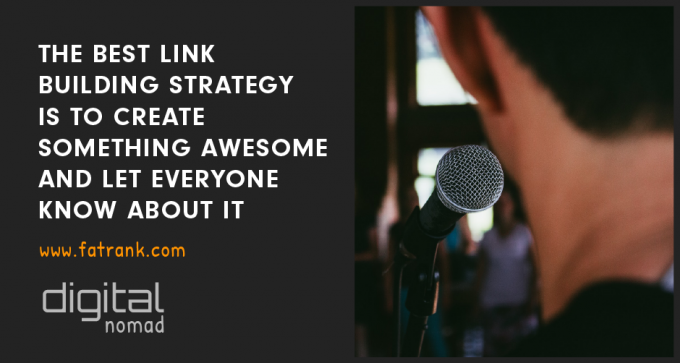 Who is best to get content from? – Again there are many places to purchase content from depending on budgets and you could just purchase from places like iwriter. However, I said that I'd recommend using Jon Kiekbusch at PBN Butler who delivers high-quality content. In amazement the response I got was $20 per article is too expensive. You pay more for quality and if this is money site content it is very cheap. But are you starting to get my frustration?
Can you help me with SEO? – My response to this is going to be really simple in future. Which will be replying with how many websites have you built out and tested yet. Too many people sit back and enjoy researching and studying the arts of SEO. But never actually get around to physically taking any action and building things out. Read all the articles on this www.localhost:8080, read charlesfloate.co.uk website and read diggitymarketing.com then start to implement and test things.
Why Ask When You've Never Tested?
Until you take action then no one can help. Here is a private message I sent someone recently "Stop being a pussy keep trying to learn – take action and when you do something wrong fire it over and I can assist so you can tweak".
I do not mean to sound harsh here but you try and put yourself in my position. I have a large team to manage, hundreds of money sites to develop and I get loads of messages asking for help. If you are not going to bring something to the table in return for this relationship then why keep asking?
Have a think to yourself at what you can do in return to lure me or others into helping you. Some ideas to offer could be:
Take a paid consultancy session with Charles Floate if serious at developing your skills
Like, share and comment on our blogs to engage before just asking for help
Offer to do some free work in return for advice if money is low for you
Try to add value, otherwise from a business sense what do we get out of spending hours per day just helping you out? You might think it's only 10 minutes you're asking for, but then multiply that 50 times a day. This is more than a normal working day in offering help free of charge.
Conclusion
This might not be like my normal positive blog article.
But recently the amount of time FREE OF CHARGE I have spent helping others needs to stop.
Especially when it becomes frustrating because I find the people I'm talking to are taking zero action.
My personal thoughts on building relationships are that I'd go above and beyond to repay anyone who has helped me.
I'll go the extra mile to make sure friends appreciate the effort they have put in.
But are you private messaging myself thinking this same way? It is very easy to block a person and relationships are broken down before they have even started.
All Entrepreneurship Related Posts
Check out the in-depth list of entrepreneurship posts.
The full list shows the entrepreneurship articles to help you widen your knowledge.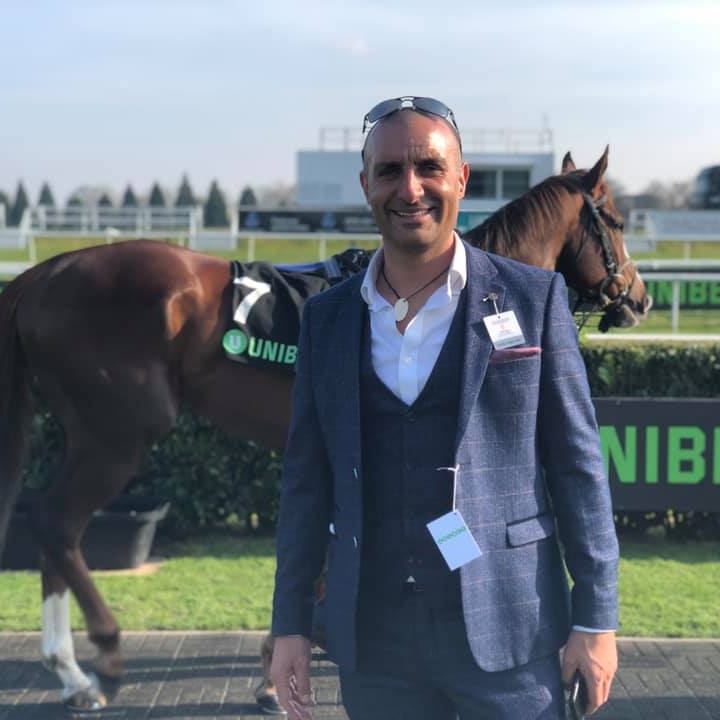 Entrepreneur
James Dooley is a British entrepreneur, SEO, investor, and philanthropist. James has built a huge Search Engine Optimization team that focus on organic SEO endeavours, including affiliate marketing, lead generation, as well as SEO services.
About FatRank
Our aim to explain and educate from a basic level to an advanced on SEO and Social Media Marketing.
Recent Posts