Link Audit Service
We are going to explain why carrying out proactive link audits might be the best money you spend on digital marketing.
Struggling to improve your traffic for your website or even worse suffering from a huge drop in rankings?
Here is the plan – let's go out and acquire more backlinks. NOOOOO!!
Stop listening to the hype of building more clusters of content or scaling more backlinks to your website.
Do not get me wrong, the core SEO pillars in December 2023 is certainly technical, content and links.
But blindly writing more articles and buying the wrong type of links is not going to help your long-term rankings.
At times the best work an SEO can carry out is content pruning and removing toxic links via a disavow file.
In our Link Audit guide, we explain why you need a proactive link audit service at least once per year (like servicing your car).
What is a Link Audit?
A link audit is a detailed analysis of an existing website's external backlinks, with the intention to determine which links are worth keeping, and which links are worth removing (disavowing).
Link audits are carried out by marketing professionals, with experience and knowledge of what to look for.
Why do I Need a Link Audit?
Link audits are an excellent way to help your website improve it's rankings within the search engines, and often times, a link audit can be needed to lift your site from an existing Google penalty, so they're an extremely important part of your SEO campaign.
For any company with a website and an existing backlink profile, a link audit is an excellent thing to have done.
Not only will a link audit help your understanding of what is and isn't a good link, but it will also repair your current backlink profile, greatly improving the strength and trust of your website.
Benefits of a Link Audit
The benefits of a link audit include:
Expose the toxic links pointing to your website
Help you understand what a good and bad link is
Give you an opportunity to remove toxic links and improve rankings
Present you with a clearer guide on how to carry out a good link building campaign
Additionally, through a link audit you can also find information that you didn't previously know about your link profile.
For example, you may learn that you simply don't have enough relevant links, or that you don't have enough links period. That's another reason why these audits are so great to have done.
As always, we'd recommend a link audit is done by a reputable expert, to ensure the best possible results are achieved.
Best Link Audit Companies
It's so important that if you are looking to have a link audit carried out for your website, that you choose a reputable, experienced business to carry out this work for you.
Expertise and know-how is crucial to ensuring your link audit is done properly, and your site is thoroughly analysed. Below is our list of best link audit companies for this service:
Backlink Doctor
One of the most popular link audit business out there, Backlink Doctor are a great choice should you wish to have a link audit carried out for your company.
No matter what size or industry your company is in, Backlink Doctor has been known to offer extremely high-quality audits for their client's sites, and has an excellent track record when it comes to the services they provide.
Pricing is good too, and their customer feedback showcases the true quality of the work these guys do.
BUY BACKLINK DOCTOR LINK AUDIT
The link audit service from BacklinkDoctor were recently voted the number one disavow file creation service in December 2023.
Searcharoo are backlink specialists based in the UK, working with global companies of all sizes to analyse, optimise and  improve their websites for their specific search terms.
Searcharoo's link audit service would be our go-to choice for any business, because of their attention to detail when looking into your backlink profile.
Nowadays, there are plenty of link audit services that overlook harmful links, or even worse, can sometimes mistake a good quality link for a bad one.
Searcharoo's experienced team ensure all your links are properly looked over, and any toxic or spammy links are removed.
You only need to take a look at Searcharoo's testimonials on their website to see the quality of the work they do. Be sure to take a look at their link audit services today for more.
Our 2nd favourite link audit business is Links Disavow. Again based in the UK, links disavow use only the best link audit tools to look through your backlink profile, and separate the bad links from the good.
One of the most professional businesses in the industry, Links Disavow have an excellent reputation for delivering high quality link audits for all of their clients.
No matter what the niche or industry, links disavow can help you with your link audit for your site.
Be sure to check out their website to learn more about their services and pricing.
Link Detective
Link Detective are another excellent link audit company, offering high quality and reliable link audits for its clients across the world.
Finding link audit companies like Link Detective can be a challenge, with so many businesses cutting corners and offering link audit packages that simply aren't worth the money.
You can relax with the knowledge that Link Detective will carefully work through your existing link profile to analyse it, leaving no stone unturned.
So be sure to take a look at Link Detective as an excellent option when considering a link audit for your website.
Authority Builders
Authority Builders make it in at number 5 on our list of best link audit companies, offering reliable services for its clients with tried and tested methods.
This company have years of experience in the link audits industry, focusing their attention on helping websites improve by highlighting their worst links in the link profile.
Prices are competitive, and their services are certainly worth checking out despite maybe not quite being as good as the others listed above.
Penalty Hammer
Penalty Hammer, owned by SEO specialist Krzysztof Furtak, is another example of a top link audit business operating for a worldwide audience.
Similarly to the other companies, Penalty Hammer offer a well-priced link audit that is known by many as being super reliable and accurate, providing clear backlink data for it's client base.
We've found from reviews that Penalty Hammer is a business that operates with honesty and integrity, which is something those that have used the service really appreciate.
How Much Is a Link Audit?
On average, a link audit will cost a business anywhere from £800-£5000, depending on the size of your business and website.
The cost of a link audit can also vary depending on which company you end up going with. That's why it's always good to take a look at all the best link audit companies out there before making your decision.
Is a Link Audit Worth It?
It's commonly agreed by all that a link audit is worth the money, as long as it's carried out by a reputable professional.
Link audits bring a lot of value to companies, and often times can help lead to  significantly improving the rankings of the websites they're carried out for.
What are Toxic Links?
Toxic links are backlinks pointing to your website that are harmful to its chances of ranking highly in the SERPS.
There are many examples of toxic links that companies will be looking for when carrying out a link audit, these include:
De-indexed links
Links with viruses
Links from sites with lots of backlinks, but no traffic
Links from websites with low authority
Links that have been penalised
Links that are part of a bad link neighbourhood
Links on a website with links from spammy niches
How Do I find a Toxic Link On My Website?
A link audit will analyse your link profile to locate toxic links, which can then be disavowed to clean up your entire site.
Link audits can be offered for any website in any niche, and should always be carried out by a specialist to ensure the correct links are exposed.
How Do You Conduct an Audit for Toxic Links?
To conduct an audit for toxic links, there are several steps needed. These are included in the list below.
(the following steps require access to disavow tools, and extensive marketing knowledge. For these reasons, it's always recommended to have your audit carried out by a professional.)
Export your websites backlinks into a list
Analyse your links to determine which are helping and which are hurting
Add toxic links to a disavow file
Submit the disavow file to Google Search Console
Get an explainer video pointing out what to avoid in the future
To learn more about how to remove to toxic links using a disavow, have a read of our page.
What are the Best Link Audit Tools?
The best link audit tools on available to use today are the following:
AhRefs
Link Research Tools
Majestic SEO
Semrush
Carrying the disavow link audits out in-house can be very expensive, as all 4 of the link audit tools listed above cost over £2000 per month.
This is why it's always best to have a professional do the work for you, as this can often times work out cheaper and lead to mucb better results.
Searches Associated With Link Audit Service
unnatural links warning in google search console
backlink removal services
backlink profile audit
2023 link audit SEO
manual action google 2023
google manual actions
backlink removal service
2023 Link detox service
Rick Lomas Link Audit Service
2023 backlink audit guide
google ranking dropped dramatically
unnatural links penalty 2023
backlink profile audit
the best link disavow service
best backlink audit services
FAQs
Can I do a Link Audit Myself?
Technically, you can carry out a link audit yourself. However, to do this, you'll need marketing experience and access to expensive audit tools, which can be a risk.
Typically, it's much better to have your link audit carried out by a professional, as this will likely lead to better results and a more reliable audit.
How Often Should I Get a Link Audit?
It's recommended that you should have a link audit carried out for your website once every year, however this can depend on how many links are being built to your site.
Websites that have never had a link audit carried out are recommended to do straight away, and after your first audit it really depends on how many backlinks you then acquire over the next year.
Are Links Harmful to your Website?
Links can be harmful to your website, if they are considered to be a bad link by Google.
Bad links are often categories as being spammy, hacked, irrelevant or generally poor in quality. A link audit is carried out to locate these, and then a disavow can be done to remove them from your link profile.
Summary
To summarise, a link audit is an extremely valuable service to have carried out for your site, especially if you've never had one before or are acquiring a high volume of new links.
Strangely, a lot of website owners are totally unaware of what links have been built to their websites, or which links they've acquired naturally.
As a result of this, many websites will have links that are toxic, dragging down the overall quality of the site and effecting rankings.
A link audit will show you this, and help present a clear plan to repair the damage that old toxic links may have caused.
In addition, a link audit will also help you to determine the best places to buy backlinks in the future, as you'll be armed with new knowledge about this marketing technique.
All Disavow Toxic Backlink Related Posts
Check out the in-depth list of related posts to disavowing toxic backlinks.
The list of articles show everything you need to know about removing dangerous backlinks that could be penalising your website in December 2023.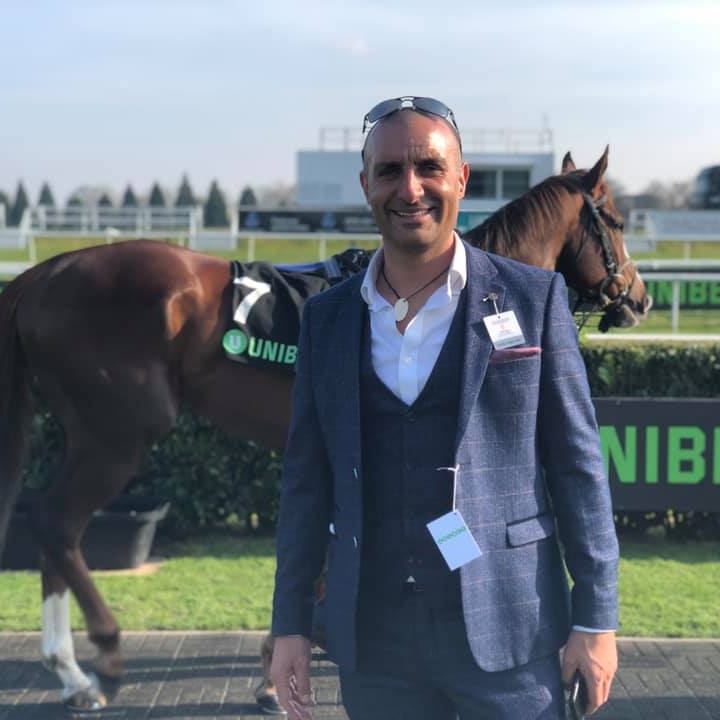 Entrepreneur
James Dooley is a British entrepreneur, SEO, investor, and philanthropist. James has built a huge Search Engine Optimization team that focus on organic SEO endeavours, including affiliate marketing, lead generation, as well as SEO services.
About FatRank
Our aim to explain and educate from a basic level to an advanced on SEO and Social Media Marketing.
Recent Posts