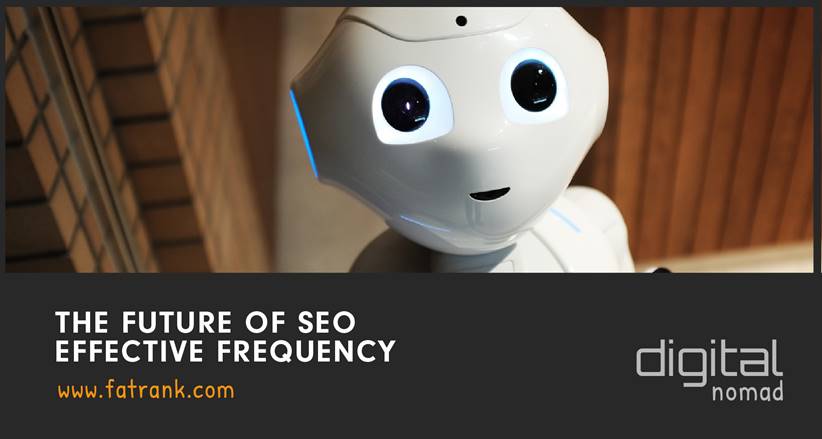 The Future of SEO – Effective Frequency
When it comes to marketing, both online and offline, the goal for most companies is usually similar: Get your products or services seen by as many people as possible and make as many sales as you can.
"Are you doing what it takes to Make Your Prospects Think About You 24-7"
But how can you be sure that your campaign is helping you to achieve this goal?
Lots of businesses give up on advertising because they haven't seen instant results, so they think it's a waste of time.
However, they are forgetting about an important concept which is shaping the future of SEO and marketing.
This is something that people refer to as 'effective frequency'.
Why is Effective Frequency So Important?
There are many reasons why effective frequency is so important to your processes.
We used to solely rank successfully in high ticket niches with quality content and backlinks.
However, nowadays our business mindset shift has moved towards technical SEO, engagement, and traffic.
Engagement and traffic are what I believe to be the holy grail and will be for years to come.
I tested several campaigns and see big rankings jumps when we did the following strategies and tried compounding the places we could be seen:
These strategies I believe seen significant jumps because of the CTR, engagement, and traffic they drove to my site.
What is Effective Frequency?
It's a term you will hear widely in traditional advertising to describe how much exposure is needed for products during an ad campaign.
The effective frequency is the number of times a consumer needs to see or hear an advert before they take action and the marketer gets the response they want.
Depending on what is the company is selling, this could be anything such as purchasing a product, understanding a message or acting on an instruction.
Repeat Your Message
These principles are based on research that suggests that a repeated message is much more effective than one that someone only sees once.
So if you're running a marketing campaign to sell your product, let's say it's a hair straightener, your adverts need to run for a good amount of time and you should display them through different media.
The aim is to make sure that consumers see your hair straightener multiple times from different sources, and that this repeats the message to them.
It's very rare that someone will buy a product after the first time they have seen it.
This is why it's so important to make sure your brand is seen frequently if you want to really influence someone to buy what you're selling.
Not only does this repeatedly expose the consumer to your products, but it also helps to build trust in your brand.
People associate familiarity with trust, and if they see your company in lots of places and become familiar with it, they're more likely to trust you and believe in what you have to offer.
Some of the most successful brands have ad campaigns that run for months and even years, making them hugely recognizable to consumers.
Importance of Video Marketing
Video Marketing is one of the most underutilised marketing strategies used in September 2023.
Many SEOs solely concentrate on website ranking in Google and do not understand the volume of traffic you can achieve from video.
Every single brand we create online has an amazing spokesperson video created that we rank using the video veggie service.
Life has become very busy and video is where people are spending more time than ever in September 2023 to absorb information.
Make Your Prospects Think About You All The Time
Getting someone to click on your website for the very first time is the most expensive form of advertising.
But on average over 90% of your visitors leave your site without buying or enquiring.
So what are you doing to get them back?
The Future Of Online Marketing
When I share this information with you then it is because I get amazing feedback from the biggest players in the world killing it in various verticals.
The prime example below on the photo is me and 3 amazing advertising individuals:

My vision statement has been added to the image which was of the four amigos in Greece while attending Jason Karpouzis wedding.
Traditional Marketing vs Online
In order to have a successful advertising strategy, you need to be targeting both offline and online media. The two work hand in hand and one will usually offer better results if you combine it with the other.
Many consumers now find things they want to buy through entering a Google search. But how do people know what they're looking for if a product or brand hasn't been presented to them in the first place? This is where you need to find a balance, and make sure you are thinking about effective frequency for both sides of your marketing campaign.
Offline Advertising
Traditional marketing or offline advertising can take all sorts of forms. These include TV and radio adverts, billboards, newspaper ads, posters, and prints.
These are essential if you are launching a new product or company which no one knows anything about yet. This type of advertising is about putting your brand in front of people who would otherwise never have known about it.
Going back to the hair straightener example, imagine you are starting the company and your brand is 'Sandra's Hair Straighteners'. Is anyone going to be looking to buy a product from you if they don't even know the company exists? Definitely not.
You need traditional marketing to present your products to people who hadn't heard of them and didn't even know about them. This is where the TV ads, billboards, magazines, posters etc are vital in gaining exposure for your brand.
When thinking about offline advertising, you may want to set up a number of different campaigns. This can improve the likelihood of someone buying your products or services.
It is a good idea to invest in different platforms. By doing this that your potential clients will be more likely to take notice of your company or brand.
Studies suggest that if a person hears about a product or service through different types of platforms (e.g. hears it on the radio, sees in a newspaper and watches it on TV) they will be more likely to inquire.
Digital Marketing and Online Strategies
So you've run your ad campaign, and people are seeing Sandra's Hair Straighteners everywhere. It reaches the effective frequency and someone decides they want to buy one of your hair straighteners, so they take to Google.
This person has seen your brand name in adverts, so they type 'Sandra's Hair Straighteners' into the search engine. You need to make sure that your website is ranking in the top SERP position for that key phrase.
Do this by running SEO, digital marketing, and online strategies. It's important that once people know about your brand and want to search for it, they can find you online.
This kind of marketing should combine a whole range of things including on-page content optimization, social media promotions and managing your link building methods.
The reason a combination of methods is good for your business is it reinforces the idea of effective frequency. We recommend you optimize your page organically through content and link building as well as PPC methods.
You will want to be at the top of the pay per click search results as well as the organic results. If you do this your audience will see your website twice.
This will then increase trust and make them more likely to visit your website. Social advertising is also a great way to bring clients in, as you can target them specifically.
You can also retarget your audience through online strategies. This is great for effective frequency since your audience will see your brand over and over again.
In this photo you can see the ideas that our team put together from a discussion about online marketing strategies: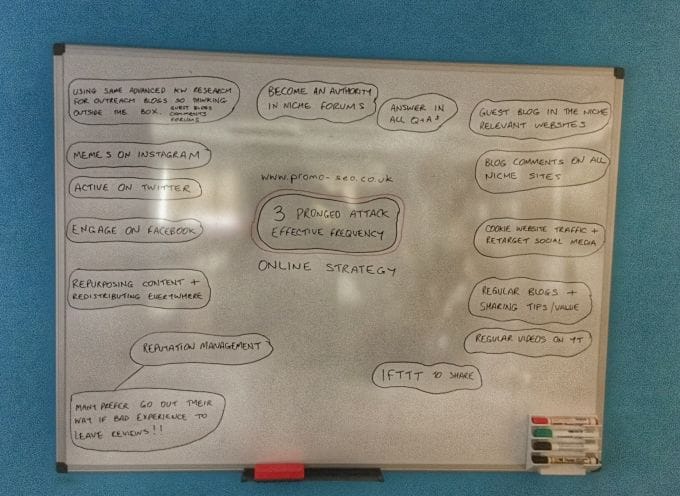 You should consider effective frequency along with internet marketing as well in order to build an online presence for your brand. Again, it's about presenting your products in as many places as possible. You can definitely do this by working with other people.
Check out blogs that are relevant to your niche and reach out to them. You could ask if you can write an article on their site.
Maybe you find a popular blog talking about hairstyling tips, and you ask if you can write a post about Sandra's Hair Straighteners. This gets your brand in front of their readers, therefore expanding your audience and bringing in more potential sales.
Take a look at the video below. It explains more about taking action and reaching out to other companies in order to expand your own brand:
Synergising with Other People
A common mistake that people make when building their brand is seeing similar companies as competition. This negative outlook can lose you a lot of opportunities.
It also won't exactly show your company in a good light. Yes, these other businesses may be 'competing' for sales from the same target audience as you, but by working together you could see a lot more benefits than working alone.
As we mentioned before, you could reach out to other companies. Offer to share their products with your audience on your website or social media. They could then return the favour and share your products with their audience.
This could be done by linking to your website from theirs, and if their website ranks well for your keywords it probably gets a lot of traffic. So if you have a link on one of their pages it's likely to pass traffic through to your website. These links are much more powerful than dormant links from PBNs or spammy sites which don't get any clicks.
If you have a blog that you regularly update with new posts and content, people will want to share it and find out more about your brand.
By doing this, you're creating a win-win situation where you both benefit. If you saw that company just as a competitor, neither of you would gain anything.
Converting Your Traffic
When you have a relationship with another company, you could set up an agreement to share clients and enquiries. This means your company, Sandra's Hair Straighteners, could team up with a business that supply salon standard hair dryers.
You could then create a website with written content and pages talking about these hair dryers. Although you don't actually supply these products, you can still rank the website for these keywords. Then just pass those customers onto the other company.
This is particularly helpful if you can target people who are searching because they are looking to actually buy these products.
But how does that benefit you? Well, the other company can do the same thing and pass people looking for hair straighteners onto you. So you're both getting more traffic and people viewing your products.
These will then hopefully be converted into more sales, so again it's a win-win situation as you're both getting things that you wouldn't have had without the help of the other person. To find out more about this kind of joint strategy, check out this post which explains it in more detail.
If you look at the video below, you'll see an explanation of key habits that all highly effective people have. Points 4,5 and 6 on this video go into more detail on synergizing and working with others:

So what are some of the main points we can take from this article?
If you're looking to grow your brand and promote your products, you need to be considering the idea of effective frequency as the future of online marketing.
Implementing online strategies alone won't get you the best possible results, especially if you're a new company. Think outside the box and get an ad campaign running with different types of media.
Do this over a broad length of time if you want to maximise your return on investment.
Summary
The future of SEO is doing all things to a high standard.
Having a holistic mindset with the belief that all parts of something are intimately interconnected and explicable only by reference to the whole.
No longer can you concentrate solely on backlinks because purchasing links to a badly written page will not rank your website.
Having amazing optimised content in competitive niches is not enough without relevant, trusted backlinks.
Even traffic from social media sources help as the engagement signals are part of the core ranking factors in September 2023.
All SEO Related Posts
Check out the in-depth list of SEO posts.
The full list shows the various SEO strategies to help your online marketing knowledge grow fast in September 2023.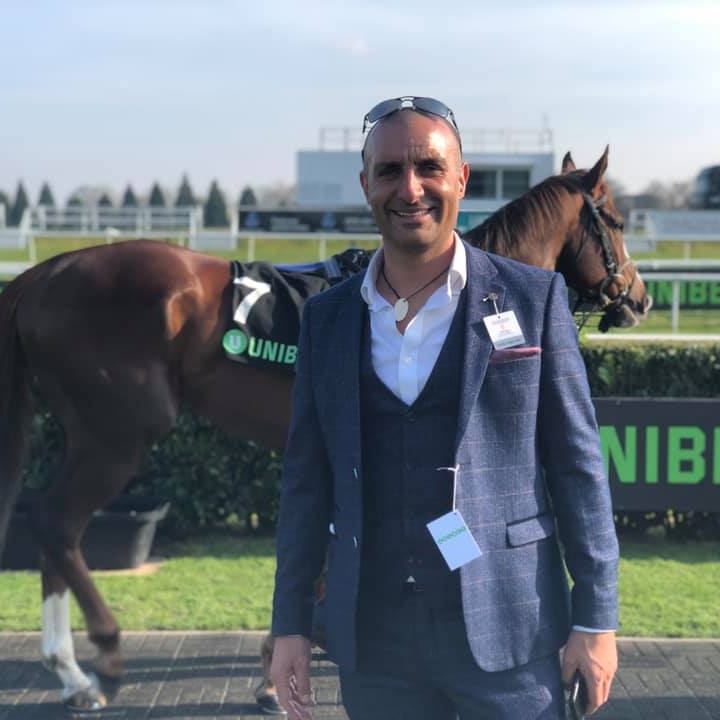 Entrepreneur
James Dooley is a British entrepreneur, SEO, investor, and philanthropist. James has built a huge Search Engine Optimization team that focus on organic SEO endeavours, including affiliate marketing, lead generation, as well as SEO services.
About FatRank
Our aim to explain and educate from a basic level to an advanced on SEO and Social Media Marketing.
Recent Posts