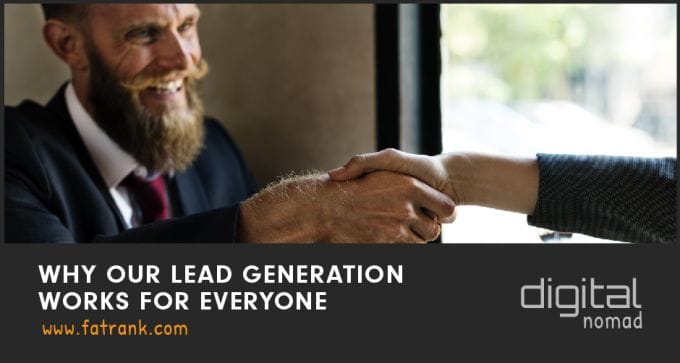 UK Lead Generation Company
Soooo many companies in the UK overspend or waste time sourcing the best lead generation company.
You can do your due diligence checking testimonials and case studies but still why is it so many lead generation companies do not deliver a consistent flow of quality leads?
If you choose the right Lead Generation Company they should boost your business growth and have the right customers knocking at your door. Generating high-quality enquiries is the Lead Generation companies job to make sure you get an ROI (return on investment) from their money spent.
This is where at FatRank we have taken all the risks and provide a no-risk supply of enquiries for new clients we onboard.
CONTACT US FOR LEAD GENERATION
We like to think our lead generation system works for everyone we onboard because only money is taken after the customer converts paying leads.
We are one of the very few companies who have the confidence in what we do so happy to only charge on the results we deliver.
Do You Need a Lead Generation Company?
Businesses need a specialist lead generation company to bring them a consistent flow of quality leads.
A company is great at their trade – so leave the digital marketing strategies to experts who specialise in this.
A successful business requires a steady flow of new customers that is not reliant on "word of mouth".
Although word of mouth brings you some of the best quality leads it is not consistent enough to grow your business.
If you want to bring new customers to your business, you need a strong online strategy for attracting more enquiries.
Why Do Some Lead Generation Companies Fail?
The truth is it's not always the lead generation companies fault the return on investment is not made because the customer does not provide the lead gen agency with all the essential website information needed to succeed.
If the client does not provide the most profitable services, images, videos and have a great response time from initial enquiry to contact then it is destined to fail.
Our no-risk supply of enquiries goes through a vetting stage to check whether the company is the right fit for us and ready to take their business onto another level.
Creating a Win-WIn Strategy
The method we now have in place is the most efficient way for us to make clients happy.
It also helps reduce hassle for our own staff. Of course, it involves an element of risk on our part.
We are doing work for something which we could potentially never be paid for.
However, this is why we do our research into the niche before agreeing to provide the service.
SEE IF QUALIFY FOR ZERO RISK LEADS
If we feel that a particular industry is lucrative enough and that the company will be able to convert leads, we are more than happy to take the risk.
For the client receiving the leads, there is no risk as nothing is paid until an order is secured.
We'll agree on a reasonable payment amount based on the value of the order received.
As you are only paying for the converted work, there is no need to worry about wasting money on leads that aren't suitable and don't convert.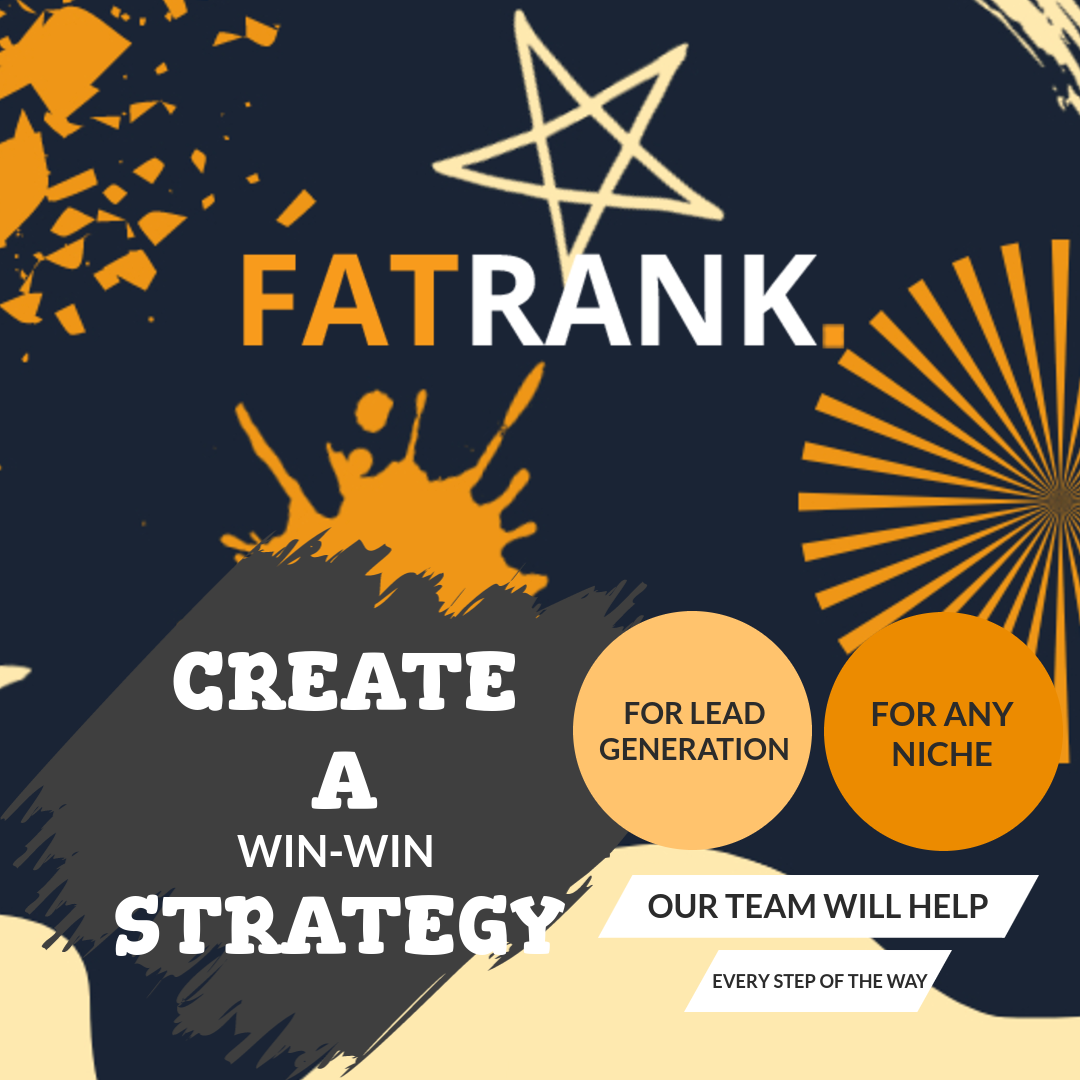 What Niches Do We Generate Leads In?
As a lead generation company we have over 340 different rank and rent websites in almost every niche thinkable.
Some of the most popular lead generation niches are:
Leads for Accountants
SEO Enquiries
Web Design Leads
Tradesman Leads
How Do We Generate Leads Online?
We generate leads online by carrying out the following services:
Popular Questions
Why Our Lead Generation Works For Everyone?
FatRank lead generation model works for everyone because customers only pay commissions on successful orders.
There are zero upfront fees and as a specialist lead generation agency we take all the risks because are confident our system works.
Why Eliminate Cost Per Leads?
You should eliminate the price per lead at all costs because the lead generation company is not rewarded for the quality of the enquiries.
The lead gen agency solely focuses on generating a volume of leads and is not tasked with the conversion which is why so many lead generators fail.
Is lead generation a niche?
Lead generation is a niche in itself.
Generating leads is a skill and if someone is not qualified in digital marketing they can waste a lot of money in the wrong areas.
The best lead generators will target a demographic of customers and their specific set of needs.
Lead generation is all about quality over quantity and as a niche you need to be a qualified marketer to have the skillset to get this right.
Final Thoughts
It boils down to whether you want to grow your business?
You see in my experience there are two types of business owners.
Those who procrastinate and struggle make decisions
And those who take action when an opportunity is presented
We only want to work with people who will grow as we start to generate a higher volume of enquiries that convert.
Find Out The Best Solution for Leads
Related Lead Generation Posts
Check out all the lead generation posts from the FatRank team: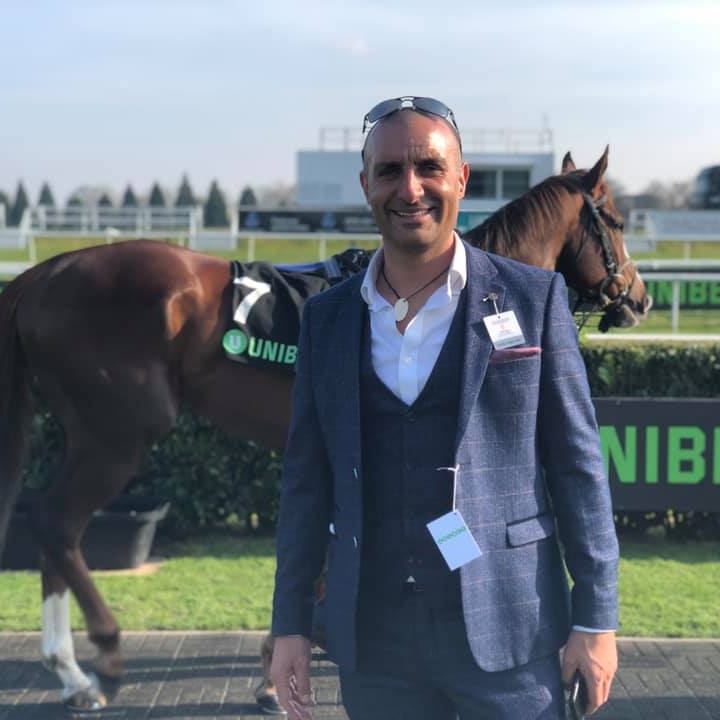 Digital Nomad
Digital Nomad who loves travelling the world networking while working on my laptop. Life is a perception of your own reality. You have no excuses and should be making memories every single day #LearnSomethingNew #Develop #Synergy #Network
About FatRank
Our aim to explain and educate from a basic level to an advanced on SEO and Social Media Marketing.
Recent Posts