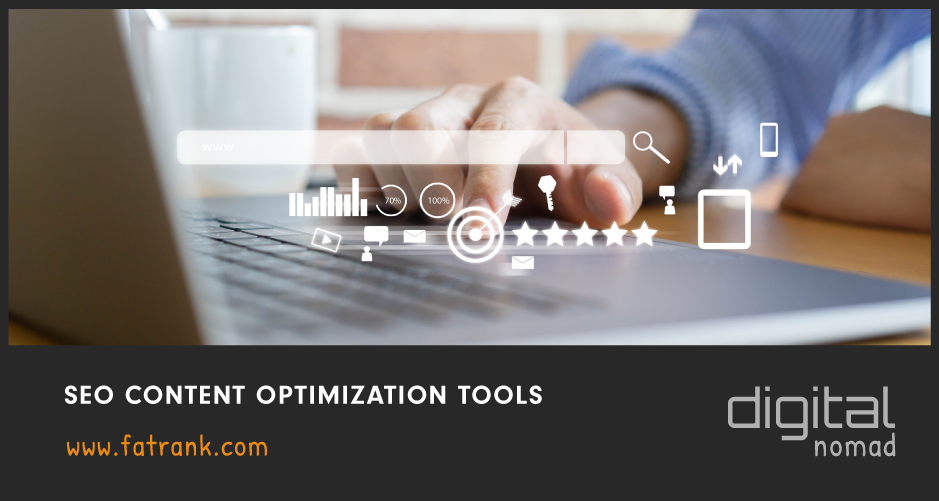 SEO Content Optimization Tools
As the SEO industry is full of new tools we have been tasked to test, research and rate all the Best SEO Content Optimization Tools in September 2023.
Many reviews online are fake or created with the angle of earning affiliate commissions so we thought we would specifically not create any affiliate links on this web page.
With honest feedback, not just from our testing, but other successful entrepreneurs we have created a round-up of all the top-rated content optimization software.
Before we get started on the list of brands we will explain the what, why and when you should be using the tools available.
What Is Content Optimization?
Content Optimization is the process of improving your content to rank higher in the Search Engine Results Page (SERPs).
Optimizing the content performance is vital to your on-page strategy because you need to engage your readers, meet search intent and improve your readability scores.
Making epic content needs to include:
Search Intent: Understanding each stage of the customer journey to match the intent of the search is important to your conversion rate optimisation goals. Your search intent needs to align with the customers' main objectives of why they carried out the search in the first place
Algorithm Updates: Search engines are constantly updating their algorithms as they can read the content better. Introducing NLP and BERT to the algorithm updates have removed spammy content techniques.
Customer Needs: Your customers' requirements are changing as services or products come and go. What might be the best solution in September 2023 could be outdated next month? Your content needs to adapt to stay ahead of the competition to provide the best solutions in real-time.
Competitors: Your competitors will be consistently optimising content to try and outrank your website. Using correlation tools to match their digital marketing strategy can prevent you from falling behind your competitors. But once you have matched their quality content it is time to create information gain scores to improve and build on top of their content quality metrics.
Market Trends: Understanding your niche to have the ability to maximise the seasonal or current trends is what will beat out your competition. The freshness of your content plays a huge role in ranking high in the Search Engine Results Page (SERPs) for the Query Deserves Freshness (QDF) terms.
Content marketing agencies are trying to find the latest best AI copywriting tools as SEO writing assistants so they can scale a high volume of content production. But it takes a lot of time and effort from your SEO content writers to properly meet keyword intent and provide value for your users.
Why is Content optimization important?
Content optimization is very important to drive more traffic to your content.
Making your website's pages more attractive to search engines and users is the goal of all content optimization strategies.
The increased traffic a website optimization tool brings to your website will also increase sales and your bottom line.
So as a content optimizer directly impacts your profits and SEO score, you can see the importance of this.
When is Content optimization carried out?
Content optimization is carried out from the initial keyword research stage to progressive optimisation work.
Here is the process on when content optimization is carried out:
Keyword Research
Clustering of keywords into groups
Creation of content briefs
The writing process of the article
Content Expansion Ideas
Each stage of the process can influence your site's ability to rank well in organic search results.
Best Content Optimization Tools
There are a huge array of content optimization tools on the market to help you write better content.
Our content team have tested the best content SEO software on the market, so you don't have to.
From our research here is the list of the Best SEO Content Optimization software:
PageOptimizer Pro
PageOptimizer Pro is an on-page search engine optimisation tool created by the SEO specialist Kyle Roof.
PageOptimizer Pro uses a US-patented ranking factor scoring system that helps content writers produce perfectly optimized pages for Google.
POP gives web marketers the opportunity to produce perfectly optimized pages by telling you the most important things to optimize on your web page.
Check out the PageOptimizer Pro guide to give you the ability to rank content in Google with ease by effectively following POP suggestions.
Surfer SEO
Surfer SEO is one of the best SEO website optimization tools that correlates data from all your competition.
Within one minute Surfer SEO can return a list of important missing words and phrases you need to rank higher in the SERPs.
Additional to missing phrases the surferseo tool returns the NLP Entities missing that are important to rank for your focus keyphrase on each web page.
In our Surfer SEO Review, we provide detailed "how to" videos on how to maximise the content correlation tool to its true potential.
Pros
Competitive pricing compared to MarketMuse or Clearscope
Inhouse Surfer NLP Tool
Domain-Level Content Gap Analysis
Page-Level Content Analysis
East to use content editor tool
Cons
No integration with Google Search Console
Some suggestions can compromise the readability
Semrush
Semrush offers solutions for SEO, PPC, content, social media and competitive research.
SEMrush is one of the best and among the most reputed content marketing tools.
SEMrush is a great SEO tool for brainstorming for new keyword ideas.
Removing any guesswork Semrush can do the heavy-lifting for any content marketer.
SEMrush can assist every step of content roadmaps from creativity ideas and google analytics.
In our Semrush Review, we provide detailed "how to" videos and give tips on best practices to use Semrush.
Pros
Advanced Keyword Research Tool
All in one SEO suite
Great for identifying technical SEO issues
Analyse competitor websites with data on keywords
Cons
Pricing is a bit expensive due to paying a high affiliate commission
MarketMuse
MarketMuse uses AI and machine learning to help you build content strategies, accelerate content creation, and inform content decisions.
If you want your content to be found by Google, make content optimization part of your SEO strategy by using the MarketMuse content scores feature.
MarketMuse provides workflows for the entire content life cycle, from researching and planning all the way to creation and optimization. Let the AI tool do the heavy lifting for you and give your SEO strategy a scientific approach.
Search engine optimization (SEO) and search engine marketing (SEM) skills are needed to use MarketMuse to its full potential.
MarketMuse helps execute a perfect content roadmap and removes all guesswork when building your topic models.
In our MarketMuse Review, we provide everything you need to know about the amazing tool for your content optimization efforts.
Pros
Invaluable heatmap comparing your article to top-ranking articles on the same topic
Closest topic model to Google BERT and RankBrain algorithms
Valuable insight to improve your content optimization
AI to search hundreds of articles on a topic, and then finds unique and relevant questions
Identify content gaps in competitor articles and improve your articles by answering all those content gaps
Cons
Would love to have the AI use British English
Connect application rarely provides relevant internal link suggestions
Text Optimizer
The text optimizer tool helps enhance the content on your blog or website.
If you are writing new content, the textoptimizer.com tool will help guide you with the correct wording to rank higher in the search engines.
Check out our full guide to textoptimizer.com content optimisation tool.
Google Search Console
The Best Free Content Optimization Tool is certainly Google Search Console.
With real data, you can see exactly what search queries your website is showing up for in the SERPs.
Third-party data can be inaccurate and this is why Google Search Console is a must for any content strategist to research the data returned.
Google Search Console is a behind the scenes look into how search engines like Google or Bing understand your content.
GSC identifies content gaps where your website is showing up for impressions for search queries you might not have optimised to rank for. Finding these accidental keywords gives you opportunities to expand your existing article for the new search queries or create a content brief to produce a new piece of content.
Pros
Free
Highlights content gaps in your content
Returns real data on clicks and impressions
Cons
Does not show competitor analysis
No analysis to missing words or phrases
AhRefs
AhRefs data is the best in the SEO industry.
A tool like AhRefs SEO checker is only as good as its data and with the largest data set, it is no reason why it is one of the most used SEO tools in September 2023.
Content Explorer by Ahrefs let you find the most popular content around any topic or from any website. You can sort content based on social share or backlinks.
In our AhRefs Review, we provide detailed "how to" videos and give tips on best practices to use AhRefs.
Pros
All in one SEO suite
Highlights content gaps for your domain
Great filtering options
Cons
Estimated traffic is not accurate when checking in GSC
No analysis to missing words or phrases
SEO Testing
The SEOTesting tool helps automate a lot of the research with Google Search Console data.
Testing in SEOTesting.com minimises any unpleasant surprises and gives you results to refine your SEO strategies.
Carrying out your own search engine optimisation tests debunks any SEO myths as the results show you real-life examples of what is working and gives you power in knowing how the algorithm performs to certain updates in September 2023.
No need to watch old SEO tutorials of how to optimise your digital assets – as this tool allows you to easily split test various methods in a life working environment.
In our SEO Testing Review, we provide detailed "how to" videos and give tips on best practices to use SEO Testing Tool.
Pros
Cons
Does not show competitor analysis
Only shows data on your own website (no competition data)
Frase
Frase helps your content get the attention and ROI it deserves.
Frase takes the mystery out of getting SEO results in September 2023 from your content marketing workload.
No matter how big and complex your content operations are, Frase will scale with you.
Your SEO content writers will thank you, and so will your bottom line.
In our Frase Review, we provide information on how to maximise the content correlation tool to its true potential.
Pros
Superfast way to create content briefs
Cons
No integration with Google Search Console
Some suggestions can compromise the readability
Known in the SEO communities as a poor mans SurferSEO tool
Clearscope
Clearscope is a content optimization platform that drives organic search traffic.
Clearscope simplifies SEO writing so you create first-rate content that ranks every time.
The text editor is easy to use, can be shared with all writers, and easy to teach how to use it.
In our Clearscope Review, we provide information on how to maximise the tool to its true potential.
Pros
Makes the content revamp process easy
Advanced artificial intelligence means recommendations are accurate
Aggregates relevant keywords to include in the blog post
Multiple team members can use it with the text editor share feature
Google Docs plugin is amazing
Cons
Limited data for keyword research
No website SEO audits
Expensive compared to SurferSEO which is better value for money
Use Topic
Use Topic to come up with ideas for your content structure on new blog posts you are looking to get written or to improve existing content articles.
Use Topic's Outline Builder to build a comprehensive content brief outline.
The usetopic.com brand uses AI to find the content gaps in your content that is scientifically needed to rank higher in the Search Engine Results Page.
In our Use Topic Review, we provide information on how to maximise the tool to its true potential.
Pros
Can share a link with my writers to give them access to the Content Research tool and Content Grader tool
The interface is intuitive and does not require a steep learning curve
Cons
The drag and drop functionality can be a bit clunky at times
The pricing is a bit high
Content Fusion
With seoClarity's fully-integrated content marketing solution, you can strike a balance between high-quality content and efficient workflows, taking your content strategy from concept to creation and analysis.
This AI-powered content software generates authoritative content that performs well in search engine results. It provides content optimization and analysis at scale, reveals content ideas, speeds up the research process, and eliminates human bias.
Predictive NLP processing, created for SEO managers and content marketing teams to supplement their content processes with machine learning precision, allows you to create and optimise content faster than ever before.
Pros
Responsive customer support team.
Makes it easier to create effective content that ranks on the SERP.
Cons
Not as good for new SEO content creators
Costly packages with no site audit tool
Hemmingway App
The Hemingway app is an editing tool designed to help you polish and improve your writing.
Hemingway app finds common errors that bring down the quality of your writing scores including:
Confusing sentence construction
Overuse of weak adverbs
Excessive passive voice
Grammar
Spelling mistakes
The editing process highlights suggestions to make your writing style more concise and simpler to read for the algorithms.
In our Hemingway app Review, we provide information on how to maximise the tool to its true potential.
Pros
Free trial and cheap subscription
Points out common stylistic and grammatical errors
Cons
Don't offer suggestions for how to fix the problem
No way to save or import/export your work
Grammarly
Grammarly helps marketers improve the content optimization process.
This is because Grammarly provides detailed suggestions in real-time to help you improve the quality of your content.
Grammarly highlights typo errors or grammatical errors to edit these mistakes on the fly.
SEO content takes a lot of focus, and you can simplify the process by letting Grammarly fix your spelling and grammatical errors.
In our Grammarly Review, we provide information on how to maximise the tool to its true potential.
Pros
AI-powered edits to improve your word choice
Ability to refine your tone and make sentences clearer to read
Suggests context and tone amendments, as writing tone is a ranking factor
Cons
The tool will highlight passive voice as an incorrect word
Grammarly offers suggestions that are just plain wrong at times
DiiB
The diib Answer Engine combines your Google Search Console data with competitors' websites and shows you how to quickly grow online.
The diib audit takes under one minute and the AI highlights gaps in your content to improve compared to the competition.
Diib track keyword rankings and highlight any rank drops so you can improve the page affected.
Diib delivers big data analysis in an easy-to-use SaaS package.
In our Diib Review, we provide information on how to maximise the tool to its true potential.
Pros
Takes under one minute to run the audit
Cons
Seems like a jack of all trades, but master of none
Repeats some objectives and alerts the next day even after completing it
Not a well-known tool
Doesn't indicate if a backlink is do-follow or no-follow
Popular Questions
What are the benefits of content optimization?
The benefits of content optimization are:
Higher rankings in the SERPs
More organic traffic to the website
Improved conversions
Increases topic authority and trust
Higher profits from more converting clicks
Increased domain value
Future-proof content strategy
What is the difference between creating content and content optimization?
The difference between creating content and content optimization is content is for readers only whereas content optimization is for machines and also the readers.
Non optimised content will not rank or drive traffic to your content.
Content optimization is specifically optimised to rank better in search engines and meet the intent of your target audience.
Your audience should be top of mind and providing them valuable information is an important element to optimising your existing content.
What are the types of content optimization that matter?
The types of content optimization that matter are:
Title tag optimisation for higher CTR
Improving the introduction to hook your reader
Including relevant entity words in your content
Correct sentence structure to win the featured snippets
Adding multimedia to your content (videos and images)
Content expansion to rank for more keywords
Find relevant questions to the search query
What elements of a page need to have optimized Content?
The elements of a page that need to include optimized content are:
Meta Title
Meta Description
Headings (H1s, H2s, H3S)
Q+A's
E-A-T (Expertise, Authoritativeness, Trustworthiness)
Sentence Structure
Schema
How do I optimize keywords in Google?
The best way to optimize keywords in Google are:
Stay On Topic with your page
Cover all content gaps in your content
Ask and answer questions your audience have
Talk about the benefits and not just the features
Add images and videos to make content media-rich
Entice higher CTR with engaging meta titles
Write amazing compelling copy the readers will love
How Do I Get Google Keyword Planner?
Click Tools & Settings in the right upper corner to access Google Keyword Planner. Then, under Planning, select Keyword Planner from the drop-down option. After that, you'll have two choices: Discover new keywords – This option will provide you with new keyword suggestions that you can use to boost your website's traffic.
Use Content Optimisation Tools For Progressive Optimisation
Progressive optimisation is one of the most under talked content optimisation strategies in September 2023.
You spend hours or even days creating awesome content, but are you giving the same time and attention to optimise content after you hit "Publish?"
Progressively optimising the published content gives a freshness factor that Google likes and expanding your content with missing phrases is an easy opportunity to drive more clicks to your domain.
All of the above Content Optimisation Tools will help improve your business so trial some tools and decide which best suits your organisation.
Choose the right content optimisation tools such as Moz Pro and Pageoptimizer pro to grow your business and get the most out of your marketing today.
Summary
We have listed all the best on-page SEO tools but another great tip is extracting the bolded keywords from Google SERP to add to your articles.
Make sure your content is thoroughly optimised to give your blog posts the best chances of ranking.
There is no point in creating content that does not rank on page one because between 71% and 92% of web traffic go to the first page of the search results.
The role of content optimization is not just scientifically manipulating the algorithms but improving the relevancy and intent to the search query.
Many SEOs have their preferred SEO Content Optimization Tools from the list above to integrate within the company SOPs and processes.
It is important as your content production scales to have a content strategist in place to make sure ordering the content and quality remains a top priority.
In September 2023 with the amount of amazing SEO Content Optimization Tools, it has made life easier to optimise your websites.
There are other content optimisation tools like Yoast SEO, Rank Math Pro, All In One SEO and Copyscape to help readers have a better content experience. But these were not in our top-rated list of optimising content tools in September 2023.
As a company at present, we feel the advancements of GPT-3 artificial intelligence copywriting is still not good enough to use for money sites and feel with the help from the list of tools above it is much easier to grow your content writing team to grow your organic search result traffic.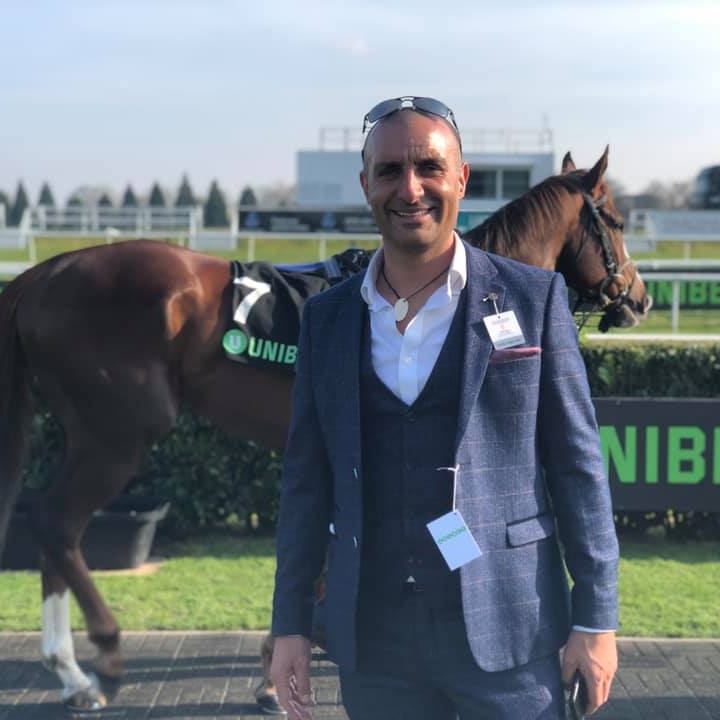 Entrepreneur
James Dooley is a British entrepreneur, SEO, investor, and philanthropist. James has built a huge Search Engine Optimization team that focus on organic SEO endeavours, including affiliate marketing, lead generation, as well as SEO services.
About FatRank
Our aim to explain and educate from a basic level to an advanced on SEO and Social Media Marketing.
Recent Posts