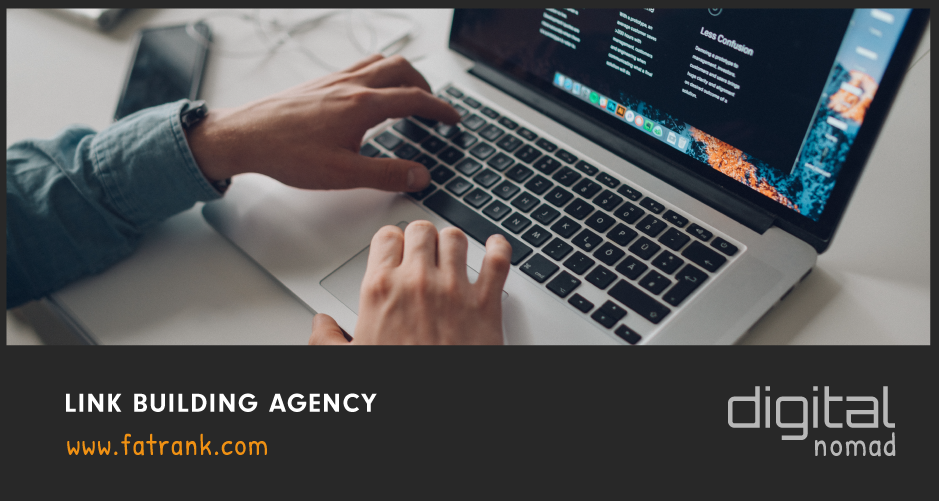 Link Building Agency
As a time served quality Link Building Agency we get asked to build backlinks to many websites in multiple niches.
Backlinks are still the most important ranking factor when done correctly, period.
White Hat Link Building Service
So, what is the best link building strategy? Some SEO experts may argue white-hat links are the way forward, and that could be true depending on your niche.
White-Hat links are what many consider to be the most ethical way of carrying out any link building campaign. A white-hat link building service approach often involves manual, ethical take on outreach to secure backlinks from legitimate sites, and can be carried out in many different ways.
Your link building agency UK may create a campaign working on:
Guest Posts
Blogger Outreach
Your brand awareness
Referral traffic
Organic traffic
Visitors per month
There are a range of other services that digital marketing and SEO agencies could include when working on your backlinks too. Things like brand awareness, link placements and guest posting can have a result on your position in the search results as well as adding links.
As with every link building service, white-hat links take up both company time and company money. However, white-hat, in particular, can quickly become increasingly more time consuming than other methods due to most techniques being almost completely manual, this obviously then can make the process of acquiring these types of links quite costly to do in the house.
Despite this, taking a white-hat approach can become very beneficial for your business if done correctly! To do this you will need to choose a company that consist of link builders that offer the best link building service.
Here are some ways that companies are making the most out of this method:
What is Link Baiting?
Link baiting is the first technique we will cover, which generally refers to tempting other companies/websites to link to your own. Over the years this has been attempted in hundreds of different ways by link builders. To give an example, you may start off with creating a page on your site that you feel may be an interesting read to others. This can be anything from a survey-based article, to a "Top 10 most interesting facts about …" type article, or something along those lines.
Once you have a piece that you feel is of interest, you can then being the link baiting phase. What this involves, is sending off your article to various sites that you feel may be interested in it, and essentially asking them if it may be something they'd consider sharing on their site/blog. Obviously the more of these articles you write and emails you send, the wider range of niches and sites you will have to potentially link back to you. This can be a great way of acquiring links to inner pages of your site, and can really help build your link profile up nicely.
Guest Post Backlinks
Another great way to go about white-hat link building for your website is to look into guest post backlinks. What this is, is basically emailing several site owners asking them for a backlink on their site to yours. Building your backlink profile from guest posting often involves paying a fee of some sort in order to negotiate the agreement, with more and more site owners being increasingly aware of SEO (Search Engine Optimisation) and the power that their site can hold for potential link buyers.
Again, as we many white hat methods, this can start to become both expensive and time-consuming. The reason for this is that there your time spent emailing/negotiating with clients can be quite lengthy, particularly when sending off emails in bulk. Additionally, as I mentioned that site owners are now understanding SEO more and more, their fees for guest post placements are generally only on the rise. Despite this, you can definitely find some real gems when carrying out guest post outreach for backlinks.
Bespoke Outreach Link Building Company
There are actually some fairly significant solutions available to ensure you and your business aren't wasting valuable time and money on white-hat techniques, whilst still ensuring you reap the benefits. For example, the company QOQ Links essentially take all of the work of you, providing white-hat, outreach backlinks with all of the emails, negotiating and link placements done for you.
They are a bespoke outreach link building company and have plenty of different price packages to choose from to suit your budget, so as you can imagine this can be a real lifesaver for businesses! Feel free to check them out for any more info.
Blackhat Links
As a professional backlink building agency, we can also offer information on blackhat links. Black hat is another link building strategy many people choose to use.
Moving on to the other side of the backlink world, black hat links are pretty much the opposite of a white hat approach. There's a general opinion that black hat is the unethical way of carrying out a link building campaign for your site, and that does have some truth to it. These techniques often involve automated/hacked links, or even at times, quality links on sites that you secretly own (we'll get into this!)
Black hat is often a lot more efficient in relation to white hat, however, there's plenty that must be done to ensure Google can't trace your steps. In essence, the white hat is what Google wants you to see, and the black hat is what you need to make sure Google can't,
Whilst some swear by white hat practices, others base their entire campaign around black hat link building services. Alternatively, others feel as though a mixture between the two tends to lead to the best results for them.
Make sure to leave a comment below for more information on blackhat link building services.
What is a PBN?
The first black hat link practice I'm going to cover is PBNs. A PBN is an abbreviation for "Private Blog Network", which refers to a site or set of sites that you actually own, and use to your advantage for your own link building benefits.
This particular method can be extremely powerful as if you own the sites you are using for PBNs you are then free to add home page backlinks to your websites with no negotiations, emails or hidden costs insight. Sounds great, doesn't it? Well, unfortunately, it's not as easy as it sounds.
Whilst incredibly powerful, the process of actually purchasing, hosting and keeping PBNs hidden is no easy task. To purchase and own a super high quality domain, this sadly comes with a cost, and it is often not a small one. Not only that, purchasing and owning many of these sites at once as a larger network can very quickly lead to what is known in the industry as "footprints", which are basically signs to Google that you own that set of websites.
If Google detects these footprints within your PBN network, there's a very real chance that this network can quickly become entirely worthless to your sites, therefore leading to a pretty hefty waste of money and time. It's crucial to consider these risks when looking into the potential of Private Blog Networks, as with great power comes great responsibility.
There are a range of link building services out there and PBNs are one of the most popular. If you are thinking about going down this route it is important that you choose a link building agency that makes use of high quality PNS and has experience in link building services.
What is SAPE?
Sape is arguably one of the least ethical practices in the black hat world, but again, like PBNs, has the potential to be highly beneficial for your sites. Sape is a Russian website, made famous for the ability to use it for purchasing home/inner page links at an incredibly cheap price in relation to standard industry costs.
Sounds great, yet the actual process of how the high quality backlinks are obtained is where people are often put off purchasing through Sape. The reason for this is that backlinks ordered on Sape are actually hacked links, on sites that simply do not have the correct security set up. This enables hackers to gain access to the website, and inject your backlink onto their site for a fee of their choice.
This obviously is not an ethical practice, hence why it falls into the black hat category. For those looking to improve the SEO of their site without the guilty conscious, we'd recommend steering clear of this method and looking more at white hat techniques.
Dofollow Vs Nofollow
Now onto link type. When acquiring a new link to your site, understanding the difference between a dofollow and a nofollow backlink is crucial to fully grasp the true power and significance of what is pointing to your URL. To simply summarise it, a dofollow link is a link that passes the power from the page it is on, through to your website. A nofollow link, however, does not pass that power, therefore is much much weaker in terms of SEO value.
How do you tell the difference between a dofollow and a nofollow? Well, to the naked eye, there really is no way of telling. Regardless of whether its a dofollow or a nofollow, the link itself will still click through to the website when you select it. So in order to tell the difference, there are some plugins available to make this easier, however, the most certain way of doing so is right-clicking the page and selecting "view page source", then searching for your URL with the "CTRL and F" search.
Once you have found your URL in the page source, take a look if there is a tag on your link that says rel="nofollow". If there is, then your link is nofollow. If there isn't, then your link is a dofollow.
Whilst I mentioned earlier that dofollow links are preferred for SEO, it is crucial to have a healthy mixture of both dofollow and nofollow links going to your website. The reason for this is to make it seem to Google that you have a healthy and balanced mix of two types of links to your site, as generally, sites will acquire some nofollow links on top of their existing dofollow.
Anchor Text Selection
Something else that is really important to consider when acquiring new, high quality links to your website is your choice regarding the anchor text. This is really important in Google's eyes, and if not done correctly, cant actually ends up having a seriously detrimental effect on your rankings.
Back in the day, there was no such thing as the potential to over optimise the anchor text of your links. Nowadays, however, Google has really cracked down on ensuring that people's anchor text appears natural to them, and if there's anything that stands out to them as spammy, they will let you know about it. Below I'll explain the types of anchor texts you can use, as well as a guideline into not over/under using any of them.
Exact Match Anchors
So the first type of anchor text I'll run through are exact match anchors. This type of anchor text refers to using your main keywords that you are trying to rank for, so for example, if you were selling lawnmowers and had a link to your "www.dglawnmowers.co.uk/best-lawnmowers" page, if you were using an exact match anchor text for the link it would be something along the lines of "best lawnmowers" as that is the phrase you'd want that page to rank for.
Exact match anchors are easily the most powerful and effective type of anchor texts in terms of SEO, however it is CRUCIAL these aren't over-optimised. The easiest way to get a page penalised via the anchor text is to use majority exact match anchors, so realistically this anchor text type should be saved only for your most powerful links to pages, and should only really be used once you already have many other links to that page with completely different anchor text types first.
Generic Anchor Text
Generic anchor text types are much easier to use in bulk, as generally speaking these will not get you penalised and are great to use to pad out your existing anchor text profile to make room for the odd exact match here or there.
Examples of this anchor text type would be words like: "click on this", "see here", "check it out", "take a look" etc.
Branded Anchor Text
Alternatively, branded anchors can also be a great way to pad out your profile whilst improving your brand reputation at the same time. Simply put, this anchor type is literally just variations of your brand name. So say for example your brand was called DG's Lawnmowers, your branded anchor text could be things such as: "DG's Lawnmowers", DG Lawnmowers", DGs Lawnmowers UK" etc.
Naked URL Anchors
Finally, naked URL anchors, like branded and generic, again can be used to ensure your profile is diverse and gives room for more aggressive anchor choices further down the road. Again using the lawnmower example, if our site was www.dglawnmowers.co.uk, then your naked URL anchors can be: "www.dglawnmowers.co.uk", "dglawnmowers.co.uk" etc
Link Building Package
All link building service packages are subject to what is needed on the current websites.
If you want to know the prices and costs of a backlink package then we need to carry out a FREE BACKLINK AUDIT to start with and understand what your website is lacking at present.
As a professional link building agency, we will not just sell yourself backlinks unless we have understood what your website needs to power up and gain more domain authority. High authority is a great way to get your page ranking. We go the extra mile to make sure whatever package you are getting is going to help your growth in rankings.
Outsourcing Link Building
If it's great quality, relevant, legitimate backlinks you're looking for, high rise links are the company.
Within the FatRank team, we use a varied bunch of the best link building companies but when it comes to physical power and strength the best vendor has consistently been high rise links.
Many websites suffer from a lack of backlinks to their site.
Building referring domains is a must to keep improving the impressions, clicks and traffic levels to your site.
Summary
Ready to get started? You need to be very careful when looking to carry out backlinks to your money site. Make sure you ask for a case study before acquiring backlinks from digital marketing and link building companies that offer SEO services.
Although when done correctly it can massively help your organic and referral traffic increase.
But when done wrong it can cause your site to drop in Google rankings.
Look out for content marketing and other additions too, so that you can be sure you will receive the very best services.
Your best solution is to have a FREE BACKLINK AUDIT to your site to see what you are currently missing to improve your rankings in search engines.
To get in touch or receive a free backlink audit for your site please leave a comment on this page with your contact details and confirmation you are looking to have an audit carried out which is no obligation free service. Make sure to share this post on your social media too!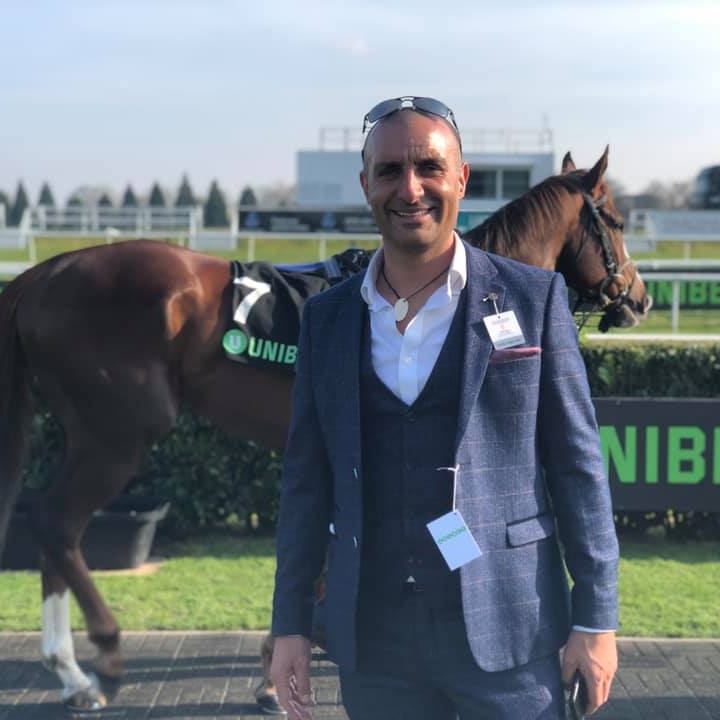 Digital Nomad
Digital Nomad who loves travelling the world networking while working on my laptop. Life is a perception of your own reality. You have no excuses and should be making memories every single day #LearnSomethingNew #Develop #Synergy #Network
About FatRank
Our aim to explain and educate from a basic level to an advanced on SEO and Social Media Marketing.
Recent Posts