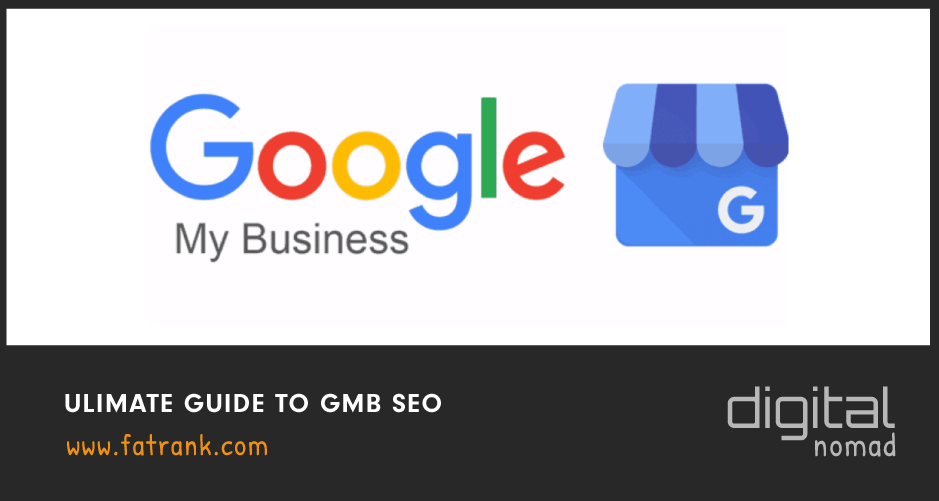 Ulimate Guide to GMB SEO
Google My Business (GMB) listings are a sure-fire way to attracting more enquiries to your business.
Do you have a GMB Listing setup?
And more importantly, have you optimised your GMB Listing to rank position one?
If the answer to either of these questions is NO then you need to check out this ultimate guide to dominating GMB listings.
Why is Google My Business Important?
A Google My Business listing is a huge benefit to any business looking for more online presence.
By having a GMB you can reach more potential customers, increase your brand awareness, increase visits to your website, and even increase the calls you get.
If you are in September 2021 and not utilising the importance of GMB's for local SEO you really need to bang your head against a wall.
A professional created Google My Business provides you with the ability to list your business location on Google Maps and local search results.
Your businesses deserve a holistic SEO Strategy to be found in all areas your next potential customer could be browsing.
Your GMB Listing can display important information about your business, including the opening/closing times, contact details and a backlink to your website.
Is Google My Business Worth It?
Yes, a Google My Business is certainly worth having.
If your business is a local, regional, national or international company then this can determine to number of GMBs you set up (as you do not only need one listing).
Value For Money – The listing is completely FREE to create so it is the best value asset you can create.
Increase Leads – The number of phone calls and clicks to your website the GMB Listings generate is amazing.
Local search is an integral element of a comprehensive digital marketing campaign, and Google My Business is a huge and ever-growing factor.
Why rank higher on Google Maps?
Google Maps is the preferred navigation app for 67% of consumers for localised searches.
Searchers rarely look past the first three results when looking for a place to go.
So if you do not rank in the top 3 positions your listing will be useless.
Google treats GMB traffic as organic. If you have the TOP 1-3 and a lot of traffic generated by GMB, you have excellent juice for the website, and therefore, your website can rank higher.
It's crucial to make sure your Google Maps listing is optimised to show up first for relevant searches.
It's important that your GMB listing ranks high on Google Maps to drive the leads your business needs.
What is GMB SEO?
GMB SEO is optimising your Google My Business to rank the best in the Search Engine Result Page.
SEO agencies can use your GMB listings to generate you more enquiries via local SEO techniques.
As Google moves away from backlinks, citations and other easy-to-game signals it now places even greater importance on "real-world" user behaviour signals.
The advanced SEO agencies understand all the key components to rank a GMB higher in the SERPs.
Just because your business is listed in an area does not mean Google will automatically rank it for searches in that area. The benefits of generating leads from your GMB is only achieved if your listing has strong visibility.
If you currently have a GMB listing that is not ranking in the top 3 it is pointless having them created – speak to a qualified GMB Expert to improve your rankings today.
How to Improve GMB Ranking
There are many ways to improve your GMB Rankings.
Let's dive in and run through the tips, tricks and hacks to optimise your GMB to higher rankings.
I'm going to walk you through strategies to get your Google Maps listing to rank higher in results and reap all of the associated benefits.
Proximity
Proximity is one of the most important ranking factors when it comes to Google Maps Listings.
How close the listing is to the searcher's location plays a huge role in the ranking positions.
Key Takeaway: GMB SEO Experts can manipulate proximity by creating multiple GMB listings in various areas. There are also some clever GMB hacks where you can search for directions from all neighbouring cities to your listing and this helps expand your listings proximity area (think about this and if everyone in a nearby city was searching to go your listing address then you are sending signals to Google that you are not only the best in your local area but the best in the city nearby as others are travelling from that city to your GMB).
GMB Reviews
Reviews massively help the CTR and conversion of your listings in the SERPs.
Google tends to rank businesses higher that have recent reviews and frequent reviews
If you are ranking position 2 or 3 with hundreds more 5* reviews than position one then who will start grabbing more clicks?
We strongly recommend letting ratemybusiness.io do the heavy lifting for you on buying 5-star GMB reviews.
The click activity signals certainly help higher rankings.
Key Takeaway: GMB SEO Experts understand the importance of reviews for conversion, CTR and building authority. There are some clever GMB hacks where you can incentivise reviews to your listing and adding keywords into your GMB reviews help improve ranking also. Hire a GMB SEO specialist and in no time they will be increasing your GMB Reviews with more 5* ratings that help drive more exposure to your company profile.
Add More Information To Your Listing
It goes without saying to fill in your company name, address, telephone number and domain name to your listing.
But there are many additional areas you can add more information to your listing to keyword stuff all the services you want to rank for.
The more information your listing provides, the higher it will rank in results for multiple keywords.
You will see on the image below there are several tabs down the side on the dashboard you can add supplemental information to that boosts your rank and increases your appeal.
Here are some tips on information you should be trying to fill in for all GMB profiles:
Be consistent with your NAP descriptions so across the web they are identical
Use a local number to the address (try to not use 0800 or 0843 numbers)
Update opening times and keep the hours updated
Write an in-depth business description. Be sure to include keywords in your GMB description, as this will help your business listing on Google Maps to rank not just for searches that contain your brand name, but for searches for products and services as well
Add primary and secondary categories that best represent the core offering of your business
Upload high-quality and compelling photos to your business listing. You do this by going to the "Photos" tab in your Google My Business dashboard. Google's photo-recognition technology is advancing and Google is starting to show images in local search results. Google loves it when you upload photos to your listing.
Add your domain name to the listing
Create Posts to your Google Maps Listing
Publish posts that appear right on your Google Maps business listing.
Proactively try to create posts on your GMB profiles daily if possible as the more you post the more signals are sent to Google they love.
Google tends to rank businesses higher that post more frequently
Many businesses post once per day and have seen good results and improved rankings.
Google tends to look favourably on businesses that use Google products frequently.
Key Takeaway: GMB SEO Experts understand the frequency of posts helps ranking higher. So mapping out a content calendar to publish posts daily is a big ranking factor for Google. Tools like Local Viking are a great way for you to schedule posts. Adding in keywords you want to rank for in these posts and even search queries your competitors are ranking for are hacks you should be doing.
Upload Images to your Google Maps Listing
Create and upload pictures to your Google My Business Listing to appear on your profile.
Proactively try to upload images on your GMB profiles daily if possible as the more you upload pictures the more signals are sent to Google they love.
Google tends to rank businesses higher that upload photos and pictures more frequently
Many businesses post once per day and have seen improved rankings.
Google tends to look favourably on businesses that use Google products frequently.
Key Takeaway: GMB SEO Experts understand the frequency of uploading images helps to rank higher. Geotagging your images you upload with the address and localisation information helps the GMB more. A nice little hack is to design memes with the NAP information added on top of the image which gives greater weight.
Strengthen Your Money Site
If all things are equal the maps listing with the higher-ranked website will also rank higher in local search.
Wait – your money site authority is a factor in ranking your GMB Listing?
Generally, if your website does not rank in the top 10 or 20 positions, the GMB will not rank either.
Google specifically states the linked website's Organic Rank directly influences GMB listing rank.
Look at purchasing some backlinks and improving your content to your money site and this can directly improve your Google Maps ranking.
Key Takeaway: GMB SEO Experts purchase the highest authority backlinks from high rise links which strengthen the money site. In turn, this improves rankings in web search and also the google maps.
Wikipedia Backlinks
During a GMB mastermind recently an influential marketer released this great knowledge bomb about receiving a Wikipedia link to your CID URL.
You need to get a localised Wikipedia page to the area you are wanting to rank your Google Map Pack Listing.
Trying to place a backlink on a Localised Wikipedia page can be a difficult task unless you have an aged contributor account.
Let Wiki Wookiees do the heavy lifting for you and purchase the placements your GMB is missing currently.
Citations
Niche and Industry Citations will help you gain relevant backlinks that improve your GMB quality score.
Citations built correctly help:
Features Consistent NAP
Business Info Shared Throughout the Internet
Backlinks to Your Money Site
Link Building to your CID URL (do not put the CID URL as the money site on citations though)
Reverse Sink Or Swim Relevance in Backlinks
The localisation of Links to Google My Business Listing
Key Takeaway: GMB SEO Experts purchase authority citations with unique content as they get crawled faster and index better than citations with generic, duplicate descriptions. Build out your NAP information in as many places as possible including directory citations, youtube citations, press releases and web 2.0 submissions. The GMB specialists usually hit Scrapebox or GSA at tier two directly at these citation URLs to help index and get them crawled more frequently.
Youtube Citation
A fast, effective and powerful method is building youtube citations to power up your GMB.
Chris Palmer explains the method here nicely:
This video is about local SEO and GMB SEO along with youtube SEO and citation building for your search engine optimization campaigns.
Key Takeaway: GMB SEO Experts utilise the power of the YouTube domain by creating multiple videos with not only the NAP information in the youtube description but also with the brand name and telephone number in the Youtube Video title. Then to power these up they utilise the Youtube SEO methods of auto embeds powered up by Scrapebox tiered link building.
Embeds Embeds and More Embeds
Embed a Google map of your GMB listing to as many webpages as possible including your money site.
To embed a Google Map on your website and web2.0s you do the following:
Search for your business name in Google Maps
Click on "Share" in your listing
Select the "Embed a map" tab
Copy and paste the link on webpages you want embeds listed on
Key Takeaway: GMB SEO Experts utilise SEO Tools like money robot, SEO autopilot and press releases to gain thousands of Google Map embeds. Using mediums like Magic PR, branded web 2.0 links, and Google Stacks to connect the various brand profiles and pages to the GMB listing help grow the embed count.
Being active and sharing your CID URL and google maps listings add engagement to your profile.
The more behavioural signals you can send to your Google Maps Profile the better you rank in the map pack.
Let Signal Boy grow the social shares on your GMB Listing to help your behavioural engagement signals.
Backlinks to the CID URL
Linking to and referencing a GMB listing's CID URL successfully move the needle with local map rankings.
CID stands for Cluster Document Identifier. The act of clustering your documents during information retrieval allows a database to quickly reference an entire corpus or set of pages using only a unique numerical identifier. What this means is, as Google's engine is out discovering new mentions for your entity (these new mentions ARE your documents), the engine is also assigning these documents to a particular local entity via the cluster document identifier. These documents help make up part of the local ranking factor and the CID URL is a direct representation of your entity in the local search engine and the entire collection of documents (and the weight of those documents) for the entity.
You get the CID URL by downloading the GatherUp Google Review Link Generator chrome extension plugin.
Key Takeaway: GMB SEO Experts utilise SEO Tools like money robot, SEO autopilot and press releases to gain thousands of backlinks to the CID URL. Using mediums like Magic PR, branded web 2.0 links, and Google Stacks to connect the various brand profiles and pages to the GMB listing help grow the link building numbers. You can utilise both an embed and contextual link on many of these backlinking orders.
Create Driving Directions
Carrying out driving directions to your GMB helps improve your Google My Business Listing from the location you started the directions from.
Expanding the ranking ring on GMBs is a method used where you do the following:
Create driving directions from all neighbouring locations within a 3-mile radius
Expand the radius to 5 miles and create driving directions
Expand the radius to 10 miles and create driving directions
Expand the radius to 20 miles and create driving directions
Backlink to the driving directions embeds
Send viper traffic to the driving direction URLs
The backlinking of driving directions embeds is a surefire method to improve your rankings.
But when you use stronger behavioural signals like real traffic from Viper Tools this really enhances your ranking position in the SERPs.
CTR Manipulation Hacks
CTR helps your Google My Business profile rank higher and get your listing into the 3 pack.
Check out this video on using click-through rate methods to increase rankings:
Key Takeaway: GMB SEO Experts are using CTR Tools to manipulate click-through rate engagement signals. Search and click to your Map Listings sends behaviour signals to Google that people like your entity listing.
GMB Management
Using GMB Management software and tools helps guide your SEO efforts.
Check out our list of the best Local SEO Tools where we analyse all the top-rated software to help you rank higher in the Google Map search.
Here is a list of GMB courses or management software to help you rank higher for local SEO search queries with your Google Maps Listings.
Surfer Local Tool
From the ability to track your rankings locally and react to position changes to tips on how to improve your GMB listing then Surfer Local Tool is a must for any local SEO specialists.
The Surfer Local SEO Audit Tool gives you the scientific answers on what is needed to get higher in Google Maps.
Check out our full Surfer Local Review that runs through all the benefits and features of using the local GMB SEO tool.
Local Viking Management Software
The main purpose of Local Viking GMB Management Software is to help you increase visibility and revenue among locals who search for your type of product and services.
All of the features and services that Local Viking offers can be divided into three main categories:
Schedule Posting including Image Posts
Managing Reviews
Tracking services and Local Rankings
The GeoGrid rank tracker includes geospatial data where you can get really granular Google Maps ranking info showed in a precise grid size over your specific location.
Check out our full Local Viking Review where we expand on all the management software features you can use.
Dr X SEO GMB Course Review
The Dr X SEO Advanced GMB Course is great for businesses or SEOs looking to improve their local SEO knowledge.
Xuezhi Hu has produced an advanced GMB Course to help manipulate CTR strategies for your listings.
Using advanced click-through rate methods like CTR Booster and understanding the calculations with CTR help you benefit from an indistinguishable and realistic network of click activity around each GMB, helping you stand out and rise to the top.
We recommend the DR X SEO Advanced GMB Course because the click activity certainly helps with higher rankings and behavioural signals are important ranking factors for better Google My Business rankings.
Final Thoughts
Your Google Maps listing can help you get discovered by new customers, stand out above competitors, and generate more business.
A GMB is a free directory listing from Google that helps business owners manage their online presence.
That's right they are completely free of charge.
So why would you not set one up for all your local businesses?
Make sure you fill in all the profile information for the Google My Business Listing and speak to a GMB SEO specialist to help rank the profile number one for your keyword + location search terms.
FAQs
Here is a list of common questions that surround Google My Business Listings.
Do I need a website for Google my business?
No, you do not need a website to create a Google My Business Listing.
But it is advised to have one because sometimes customers want more information about you.
Without a website, those customers can't learn more about your business.
Is there a fee for Google my business?
Google My Business is a free service to list your business profile on Google Maps and Google search.
The GMB profile is like social media accounts that help you reach and engage with local customers across Google Search and Maps.
It also provides Google with accurate local information to searchers.
How often should I post to Google my business?
You should be posting on Google My Business every 7 days as a minimum.
The more you post on your Google My Business Listing the higher you will rank in the Maps results.
Improved rankings happen to profiles who can post every day because Google likes you frequently engaging on the account.
Why won't my business show up on Google?
Your business listing will only show up in Google if it is the most relevant listing to the search query.
The search intent needs to be relevant to your GMB listing.
This is why it's important to employ a GMB SEO Expert who can optimise your profile to rank higher for keywords you want to be seen for in Google.
How can you verify a location in Google my business?
The most popular way to verify your GMB listing is via postcard method here:
Visit https://www.google.com/business/ and click 'Start Now'
Enter Your Business Name
Send verification postcard to your address
Once you get your postcard, sign in to Google My Business
If you have multiple locations, open the location you'd like to manage
Click either Verify location from the menu or Verify now
In the "Code" field, enter the 5-digit verification code from your postcard
Click Submit
How do I verify my business on Google without an address?
You can create a GMB without an address by following these steps.
Visit https://www.google.com/business/ and click 'Start Now'.
Enter Your Business Name
Tell Google You Don't Want to Display an Address
Tell Google Where you Serve Your Customers
Verify Your Business
Can I have more than one Google my business listing at the same address?
Yes, you can have more than one Google my business listing at the same address.
These different GMB Listings must be legitimately operating multiple legal business entities.
It's not all that uncommon for more than one business to be located at a shared address.
Can I have more than one Google my business listing at different locations?
Yes, many franchise companies can have multiple locations and Google understand this.
You need to create create a location group using this method:
Sign in to Google My Business
Click Manage locations. (If you're part of multiple organizations, make sure to choose the right organization first.)
Click Create location group.
Enter the name of your group.
Click Create.
Start adding locations.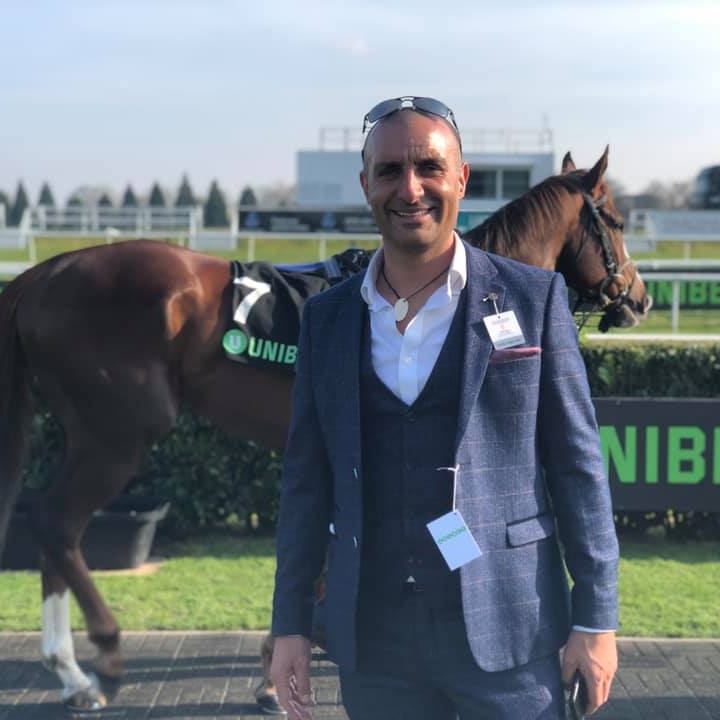 Digital Nomad
Digital Nomad who loves travelling the world networking while working on my laptop. Life is a perception of your own reality. You have no excuses and should be making memories every single day #LearnSomethingNew #Develop #Synergy #Network
About FatRank
Our aim to explain and educate from a basic level to an advanced on SEO and Social Media Marketing.
Recent Posts