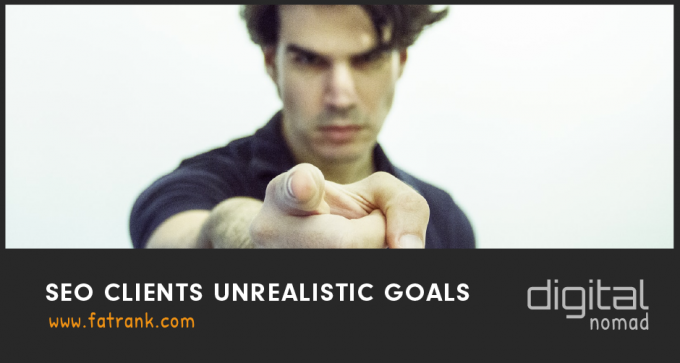 Many SEO Clients have Unrealistic Goals in thinking you can get websites position one in the google search results within weeks. Although this can be achieved in easier long tail key phrases if you do keyword research properly then the more competitive niches cannot be done so quickly.
If you are new to hiring SEO agencies then i would suggest reading the intro to SEO article. This blog explains the basics to search engine optimisation showing basic information with regards to on page content techniques to explaining how link building helps the authority of the sites.
Can you get me #1 in Google?
One of the first questions from company owners is "Can you get me #1 in Google?" and this is obviously everyones goals but be mindful it cannot be rushed. Building too many links in a very fast time can actually harm your website and link velocity needs to be a gradual growth.
Google needs to combat spam and websites trying to manipulate the search engine results. So blasting 5000 backlinks in a short space of time is just going to highlight to google an unusual spike which will just end up a negative result to ranking positions. Have a watch of this funny piss take video of a client with unrealistic goals :-
Anyone with an understanding to SEO will know this client in the video is clueless and wants something which you cannot achieve. A fast way to guarantee clicks to your website is PPC which stands for pay per click. This is in a nutshell a bidding war to advertise your website at the top as a google ad. The highest paying consumer basically gets the top advertisement. However my personal thoughts on this is it becomes very expensive, is just renting a space with no long term gains. The minute you stop paying for the clicks your site is then nowhere to be seen.
SEO is a Long Term Game
If looking into hiring an agency then you need the mindset that SEO is a Long Term Game. A good SEO company to outsource this to will want to build your brand, trust of the website and give audits to fix your on page issues like content and site loading speeds. All these contribute to the algorithm to get you higher in the SERPs.
Long term if you hire a good search engine optimisation agency then you will rank organically. You should also be able to rank / bank for many years. Naturally if your site is ranking higher in Google then you will get more clicks. This should lead to more enquiries and the more leads you generate, the more orders you should get.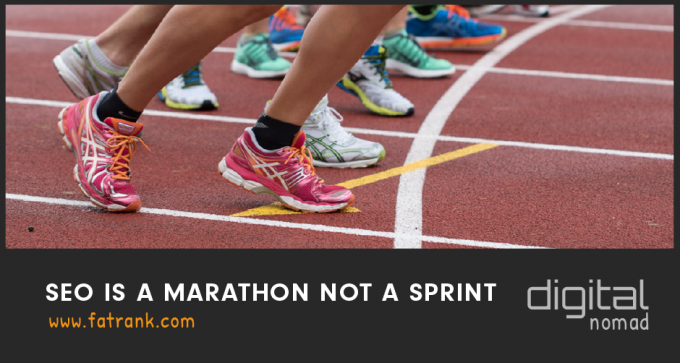 Choosing the Right SEO Company
You will realise i keep saying a good SEO company will help you and Choosing the Right SEO Company is vital. My personal opinion is that this industry is absolutely rife with cowboys claiming to be gurus and specialists. Most of these people have less than one year's experience. I mean ask yourself this question and who is a guru in any niche with less than one years experience.
When hiring these people to outsource your work for better rankings than do not just look at costs. Don't think 'I'll use Company A who is £200 per month because Company B is £500 per month'. There could be real fundamental issues as to why one is so much cheaper than the other.
Working out of a bedroom with little experience will lead to cheaper prices but these agencies really could cause your website more harm than good. Trust me I learnt the hard way several times and I was the fool who compared prices and went with the cheaper quotes on a dozen occasions. Spending over 6k a year and the website being in a worse position than when I started was not a nice feeling.
If you want to know how to choose the right SEO company then they really need to understand the future which is effective frequency marketing. Ranking in web searches for the content on your website is a must. But ranking images in Google search, videos in YouTube and ensuring people find you on social media is key too. Building that trust and brand awareness helps conversion so much more.
How Do You Know it's the Best Agency?
Now you are expecting me to answer this question "How do you know its the Best Agency?" and the honest answer is it way too difficult to analyse. There is many ways to skin a cat and that applies to techniques in SEO. This makes it awfully frustrating for corporate businesses and commercial companies. You could actually be paying 5k per month to someone who is literally doing an hour's work.
You really need to understand what our outsourcing search engine optimisation company is doing for their money. There is no better way than learning digital marketing yourself. That way you know exactly what you get for your money. Sign up here to the best SEO course online.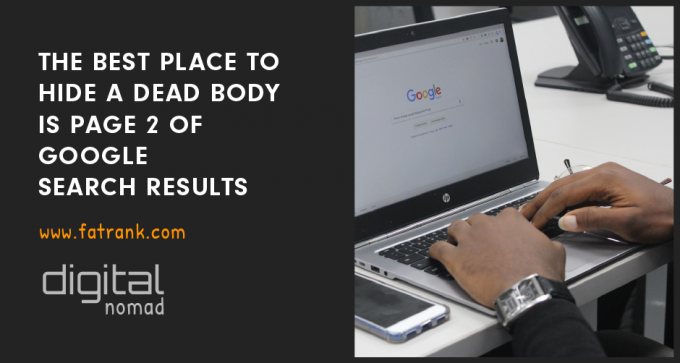 Years ago I thought asking for previous case studies would be a great option. Surely if they show you other companies they have helped and improved rankings on then you'll feel more at ease? I did this and was given dozens of case studies and examples. So I thought yes I have finally found the best one to meet my needs. But how wrong could I be on nearly a dozen occasions? What I realise is for every few case studies they show positive results on there will probably be many more where they have failed and driven negative results. But they will never show you any of these obviously.
Sorry for the negativity on this but I am trying to highlight to you that you really need your wits about you. You need to understand some SEO before outsourcing this because otherwise I feel you will simply get robbed blind. I have learnt the hard way and from this built my own team in Cheshire, UK to do a lot of work. We now outsource to well over a hundred virtual assistants we have trained up.
Can I Do SEO for your Company?
Absolutely definitely NOT!! Why you might ask? Well I think the reason is when you take on a client you end up mentoring them and being their consultant. You find yourself explaining everything you are doing probably because they have been stung before by bad companies.
I love a chap named Matt Diggity who regularly shares articles that hit the ball out of the park and spot on. Here is an example article of why I tend to stick with affiliate seo as opposed to client seo. Carrying out regular meetings, having long chats on the phones to explain the links you have built and creating reports you will want all takes time and my time is COSTLY. You honestly get clients thinking they understand best seo practices and ask questions like this :
I have built a quality network of affiliates and the biggest SEO gurus in the world. We are within private whatsapp groups, Facebook groups and Skype chats to share ideas, help when new changes are being made. As we have over a million sites at our disposal, this data tells us about algorithm updates before anyone else.
I will gladly pass you onto established high quality SEO outsourcers. However for myself it is not worth the time or effort put in. If you read this article you will see even when you carry out amazing optimisation techniques then with the random ranking factor you could drop in rankings for a few weeks before climbing. I am not in a position to have hundreds of managing directors ringing me up saying 'what the hell has happened to our positions?'. Sometimes you need patience but I completely understand some businesses could be losing thousands everyday. However it's important to understand this really is the nature of the beast.
Conclusion
In your spare time look into SEO and learn yourself the basics. Network with others in the industry and ask for referrals because then you will understand what you are paying for. You don't just go buying a car without checking the specification and researching. So why do you expect to just buy SEO without looking into this in details.
If you want to know more about myself then click the link here where it introduces me and my background. Money is not what drives me in life and it is all about the journey in life of creating memories with friends and family. I generally am only doing affiliate marketing as opposed to SEO services to businesses in the UK and the only service I provide is looking into supplying a no risk supply of enquiries. This method eliminates clients ringing to mither me with regards to what I am doing. There is no need to ask questions on the rankings and details of why I have built websites in a certain way. This deal is not open to everyone and is generally only set up to people I like or a niche I am interested in doing.
Please do not be that annoying client in the future and be one of those SEO Clients with Unrealistic Goals. Understand what you are paying your agency for and read the various articles on this website to gain knowledge. Leave comments on this page with any questions and I will gladly point you in the right direction and assist you. Take care and best of luck on your campaigns whatever you decide to do. But if you want to read some further relevant blogs please try some of these:
https://fatrank.com/why-do-relationships-between-seos-and-clients-fail/
https://fatrank.com/creating-your-seo-link-building-team-in-house/