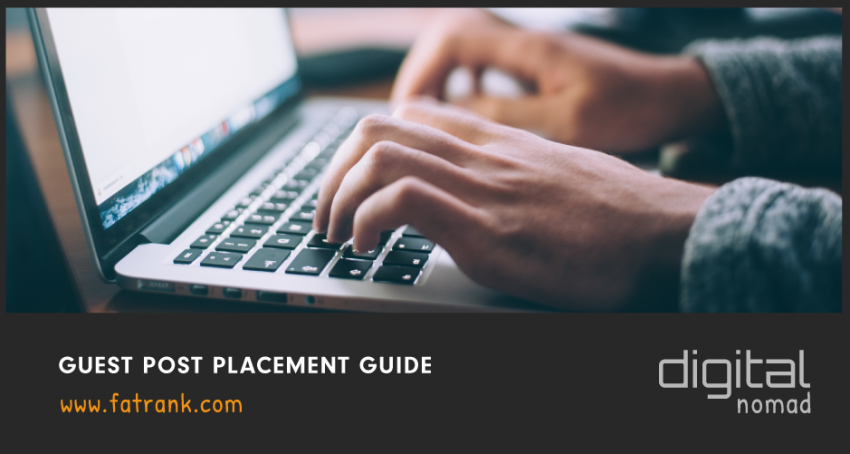 Guest Post Guide
Nowadays the Google algorithm is harder to manipulate than ever before and quality over quantity of backlinks is key.
Guest posting is writing content for another website. Guest bloggers write on topically related websites to their industry to attract traffic to their site. Guest post placements are an amazing SEO link building strategy in September 2023.
We've put together a complete guide for guest post link building for those looking to build links.
Criteria For Guest Post Placements
You need a strict verification process in making sure your guest post submissions are quality placements for your SEO link building campaign.
Here is our compiled list of what criteria we check for our guest post placement for link building guide:
Traffic – If the website is receiving traffic then this is a sure-fire way to understand Google likes this site. The more traffic the placement domains get in the search engines, the better the quality links in our opinion. This is something that good vendors should always look for as part of their link building service.
Rankings – Along with traffic then rankings is a super important aspect to check using tools like Ahrefs or SEMrush. If the sites ranking well then this is giving you the trust signals that Google obviously likes the website.
Referring Domains – When link building in general, the more referring domains to the website the better as long as not been spammed. Check these are dofollow referring links so that power is being passed to the website you are looking to place a guest post on.
Anchor Text – After checking the quantity of the referring domains then having a look at the anchors used is important. This is key to all link building strategies. If spammed with anchor text phrases avoid at all costs. This is one of the keys to link building packages.
Engagement – If under the comments section there is a good discussion and lots of it from different readers, especially on numerous posts, then you've likely found a winner. Having user-generated content on comments adds engagement which Google loves so is a great tip to check.
Social Media – If the social media of the websites has many followers this is a good sign of trust. Just make sure you check interaction and engagement, and they have not just bought fake followers.
Do follow/No follow – Making sure that wherever you're acquiring links from, the links you get for guest posts are do followed links is really important, as if they're no follow, the link doesn't pass the power through to your site.
More Criteria For Guest Post Placements
Third-Party Metrics – Looking at third party metrics like Ahrefs DR/UR or Majestic CF/TF is a good way to gauge potential spam. These can be manipulated easily but these third-party metrics are good just to gauge your thoughts on the sites overall score.
Topically Related – Having a website on the topic and related to your niche helps a lot. Even better is if this particular site is ranking for the topic phrases you are looking to rank for. Links from niche relevant sites are a must for your search engine rankings.
Location – The location of traffic is important and geographically you want traffic from the same countries you are trying to rank for. The same country traffic location is a key factor you want to be checking ideally especially to make sure CTR manipulation is not happening.
Rich Media – Images and videos are crucial for engaging readers and breaking up large chunks of text in your post. Learn more about image SEO techniques to see how you can make the most of additional media on your page.
Paid Placements – It is important that the posts on the site are not obvious this is a paid placement because against google guidelines. So avoid at all costs 'sponsored posts' or 'submit a guest post here' and similar related phrases like 'write for us'.
Design – As UX is becoming more of a ranking factor you ideally want a nicely designed website. An ugly site gives bad user experience and can start to lose rankings/traffic so nicely designed is good to look at. Also checking previous designs on way back should be checked to make sure these placements are not just PBNs. This is something that link building companies and digital marketing agencies look at all the time.
The Positioning of The Backlink
A little cheat when looking to have a backlink placed on a guest post is trying to get it within the first couple of sentences.
The reason for this is because of the following:
Strongest Link on the Page is the first contextual backlink
Positioning it in the first sentence gives the likelihood of the backlink being clicked much higher chance and from the reasonable surfer patent, therefore, gives more weight to that particular link
Guest Posts for link building normally get published with a snippet on the homepage for a while so the snippet has a link in there means good chance the backlink will be indexed and crawled on the homepage to pass even more link juice
If you're ever ordering a link building package from a link building service, you should always mention this to them. This is key to ensuring your order leads to quality links.
Best Guest Post Services
After testing various backlink providers in the market, we have listed the best Guest Post backlink companies in 2023.
Searcharoo
Searcharoo is one of the best overall backlink providers and is the go-to place for any agency or website owner.
Their guest post service enables you to acquire links on real, quality websites with an article of your choice. This is the number one way to build extremely relevant links to your website!
All Guest Post articles are written by UK and US writers to an extremely high standard.
High Rise Links
HighRise was founded in 2019 as an agency specialising in the best SEO deliverables available.
High Rise recently introduced an excellent Guest Posting service for its clients to enhance the relevancy of its backlink profile.
Since they only handle a small number of products, whenever they launch a new service, it has already been tested extensively and offers the best return on investment.
Agency Backlinks
You can effectively outsource your SEO and brand management efforts with the help of Agency Backlinks, which relieve you of the burden and provides everything you need.
Every client company has the best chance to dominate their online niche with the aid of cutting-edge brand development, SEO optimization, and link-building strategies.
This includes using Guest Post backlinks to power up your existing link profile.
Authority Wall
Authority Wall is a trustworthy source to order backlinks for your website even though it is primarily known for its content.
This includes incorporating the use of super-relevant guest post links to become an authority in the industry.
Many people will create content clusters using Authority Wall and then build links to these pages.
Reverse Sink or Swim Strategy
When looking to choose your anchor text back to your website then you should be trying to rank your guest posts for related keywords.
The reverse sink or swim method example is here:
Anchor Text:-   flat shoelaces
URL:-    www.domain.com/best-flat-shoelaces-for-kids-running-shoes/
Title:-    Best Flat Shoelaces for Kids Running Shoes
Here above you are trying to rank the guest post for the anchor text you are using and also trying to rank it for multiple LSI variations.
The LSI variations are using terms like best, kids, running, shoes to pick up longtail keyphrases on the guest post opportunity.
Having the target anchor keyword in the meta title tag, permalink URL and repeated in the content for your link placement is a sure-fire way of forcing the article to be topically relevant to your money site.
Guest Post Google Penalty
With it being so easy for your competitor to reverse engineer your backlink profile using tools like Ahrefs then this could cause potential google penalties long term.
Why? Because the links you have at present could end up turning into link farms.
As it is easy to get the same link by reaching out with a bribe to the same blogger, blogs are quickly turning into link farms.
And for the most part, it's out of your control. As at the time of the guest post placement this website could have been perfectly fine.
The site may be clean when you get a link on it, but when you rank and your competitors reverse engineer your backlink profile, they can get the same links. The cycle continues until sites turn into link farms.
Outsourcing Link Building
If it's great quality, relevant, legitimate backlinks you're looking for, high rise links are the link builders for you.
Within the FatRank team, we use a varied bunch of the best link building packages but when it comes to physical power and strength the best vendor with affordable prices has consistently been high rise links SEO services.
Many websites suffer from a lack of backlinks to their site, neglecting their link building approach entirely.
Outsourcing to SEO agencies can be a great idea then, so long as the SEO agency generate links from quality websites to improve your backlink profile, domain authority and google ranking.
These link building packages from high rise links help to build referring domains with their high quality links, which is a must to keep improving the impressions, clicks and traffic levels to your site.
Manual Link Building is Time Consuming
You can carry out link building services yourself, but this can be very difficult to get right, and will take a lot of time out of your business.
The link building process should be carried out by finding relevant sites with high domain authority, high quality content and most importantly, the sites need to be real. Creating this link building strategy yourself is a lot of hard work though, and many things can go wrong.
If you choose to build links yourself, and your backlinks are from PBNs and not real sites, this can have a negative effect on your SEO campaign.
Infact , if your inbound links aren't high quality links, site owners' search rankings can actually decrease as a result of low quality links pointing to your target URL.
It's almost always easier to use an SEO expert link building agency for your link building packages, as the more links you acquire on a regular basis, the better your chances are of ranking higher in Google's search results through their link building services.
Summary
Carrying out outreach to relevant websites helps you improve your Google rankings but this can be time consuming and expensive.
As a website owner, you need to make sure you are not wasting time doing tasks you are not an expert in and look to outsource to a professional link building agency to build your high-quality backlinks from powerful internal pages, in order to reach the digital marketing outcomes you desire.
If you do not understand important factors related to the Google algorithm updates then you might find yourself jumping in the search results and confused about the problems you are having.
The best advice I can give to anyone reading this article is to outsource the work to an SEO expert link building team in this vertical or get yourself out networking with the best marketers to learn the latest practices to carry out the labour in-house.
Related Online Business Reputation Management Topics
Here are all the topics related to Online Business Reputation Management in September 2023.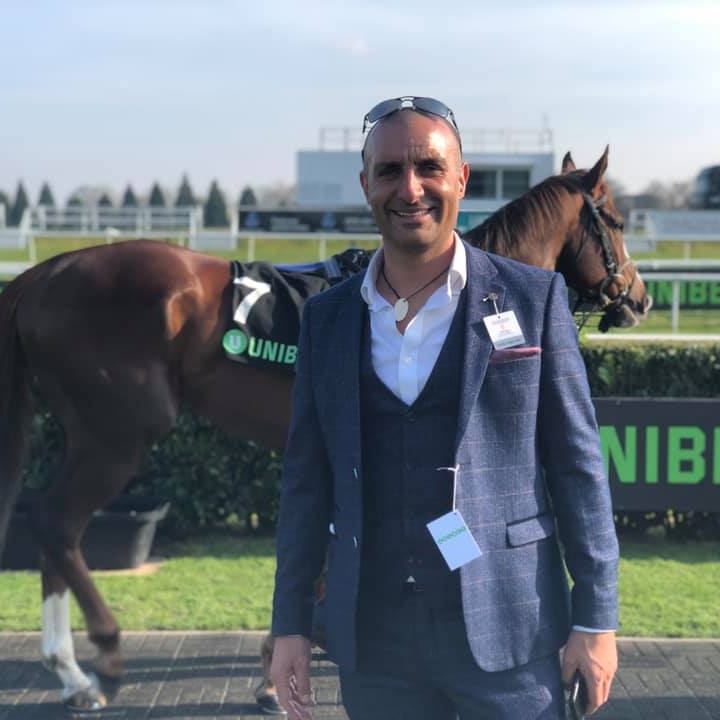 Entrepreneur
James Dooley is a British entrepreneur, SEO, investor, and philanthropist. James has built a huge Search Engine Optimization team that focus on organic SEO endeavours, including affiliate marketing, lead generation, as well as SEO services.
About FatRank
Our aim to explain and educate from a basic level to an advanced on SEO and Social Media Marketing.
Recent Posts