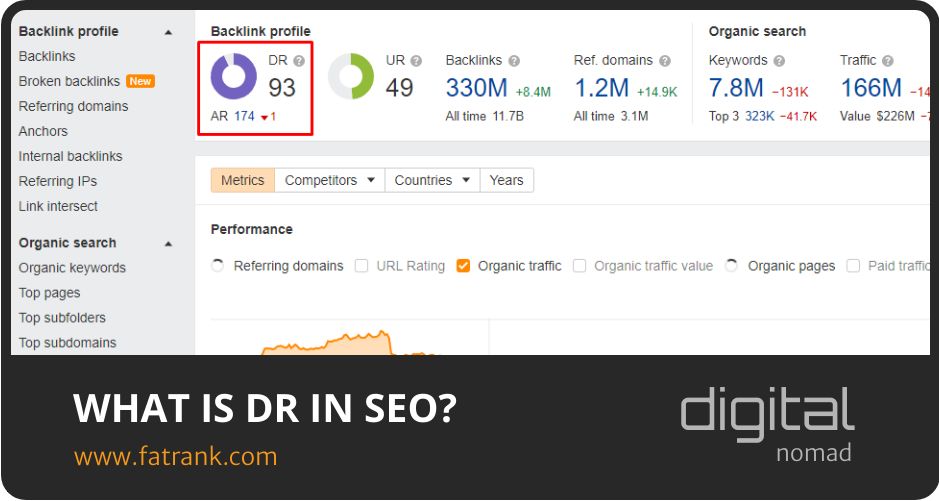 What Is DR In SEO?
As many of us are aware, SEO in an industry with plenty of terminology, and if you're new to SEO in general it can be difficult to keep up with what terms such as page rank, link relevance, topical authority, and in this case DR are referring to.
In this post, we'll be looking specifically at what DR means, as well as it's relevance in the search engine optimisation world.
What is DR?
DR stands for "domain rating", and is an acronym used by Ahref's SEO tool.
In the link-building industry, the DR of a website is the most common metric used to base the power of a backlink's domain.
With many marketers, SEOs, website owners and link buyers using Ahrefs as their go-to tool to determine the power of backlinks, DR plays a massive part in this, as it provides a guide into the amount of backlinks and authority an actual domain has.
As mentioned though, DR should always be used as a guide, and coupled with other metrics to ensure all of the necessary checks are completed prior to deciding if a link is good or not.
Why is DR Important?
DR, or domain rating plays a vital role in the world of marketing and SEO, particularly when it comes to analysing and determining the strength of a backlink.
Ahrefs, the tools that measures domains with DR, is one of the biggest and most reliable backlink analysis tools on the market, used by millions of SEOs, website owners, link buyers, link sellers, business owners, and more.
This metric is often one of the first you look at in Ahrefs to gauge an understanding of the size and power of a website, but as DR correlates with the amount of backlinks pointing to a domain and not necessarily just the power of them, further research should be done to check that the DR has not been manipulated in any way.
Who Uses DR As a Metric
There are many different people who are likely to use DR as a metric for analysing websites, including:
Website owners
Business owners
SEOs
Link buyers
Link sellers
Marketing staff
and more.
What is a Good Domain Rating?
A good domain rating typically is anything above 30, however this is to be taken with a pinch of salt, as some domain ratings of 15 can actually be better quality websites than sites with domain ratings of 50. Let me explain.
As with any third party metric, DR can be and sometimes is manipulated to make sites look better than they actually are.
For example, many will build spammy blacklisted links to domains purely to lift their DR, and increase the value of a backlink from that particular site.
It's for this reason that you must ALWAYS check the backlink profile of a URL in Ahrefs before determining whether their DR is an accurate and fair representation of the quality of the backlink.
That being said, DR is still a great metrics to gauge the power of a domain rating, and more often than not, a DR of 30+ will be a decent quality site.
How Is DR Calculated?
Ahrefs calculate DR by the number of dofollow backlinks pointing back to a domain. This metric is therefore determined primarily by the quantity of backlinks that link to a site, and not necessarily the quality.
Despite this, typically speaking, sites with links from higher quality domains will be scored higher by Ahrefs as part of their DR score, but it's always worth going back into the backlink profile to truly analyse the quality of the links yourself.
Is Having a High DR Important?
Having a high DR is important to some, particularly link sellers and buyers who use this metric more often than most to determine the quality of a link.
Outside of the link buying world, those with websites and SEO professionals will always say that having a high DR is important, but only as a guide to suggest the quality of a domain as a whole.
In reality, A high DR is only important if the backlinks are analysed further to determine the true quality of the site, however this metrics is still a good guide.
Other Ways to Measure Website Power
There are many other ways to measure website power other than DR, including:
UR (URL rating)
PA (page authority)
DA (domain authority)
TF (trust flow)
CF (citation flow)
PR (page rank)
DR (domain rank)
Traffic value
Organic keywords
Organic traffic
Ahrefs rank
And more.
Summary
So to summarise, DR as a metric is an important one to take a look at when looking into the power of a domain itself, however shouldn't be taken as gospel when it comes to how good a site is on the whole.
Instead, this metric, as with any third party metric, should be looked at primarily as a guideline, and extra analysis of the backlinks should be coupled with looking at the DR to properly determine the strength of the links pointing to an entire domain.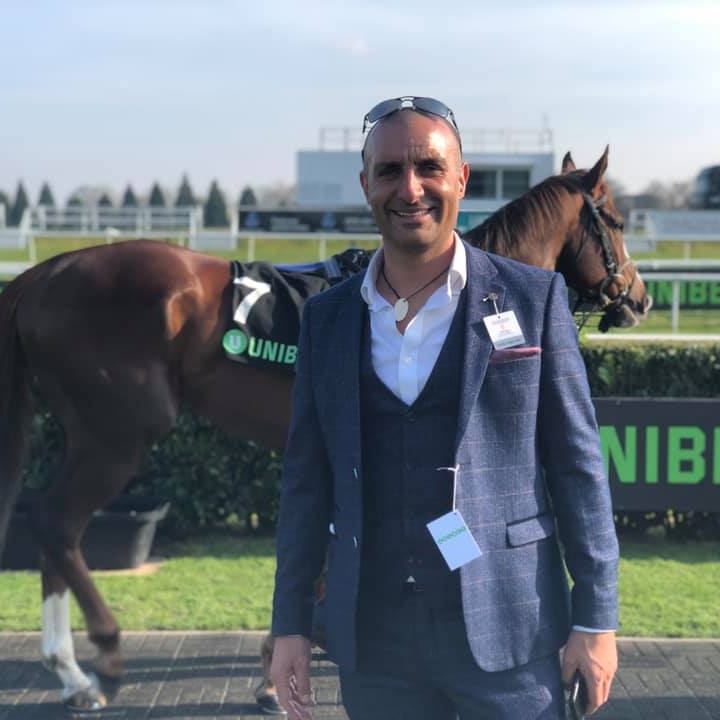 Entrepreneur
James Dooley is a British entrepreneur, SEO, investor, and philanthropist. James has built a huge Search Engine Optimization team that focus on organic SEO endeavours, including affiliate marketing, lead generation, as well as SEO services.
About FatRank
Our aim to explain and educate from a basic level to an advanced on SEO and Social Media Marketing.
Recent Posts