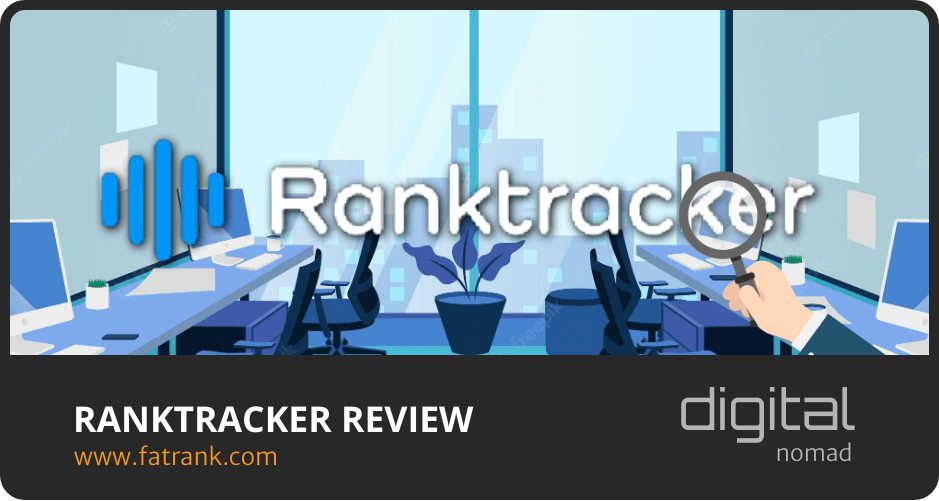 RankTracker Review
Website traffic is one of the key features any brand should care about. That's because it reviews how successful the page is and how aware viewers or potential customers are of the site. A successful page is one that features key elements or information about the company and the offers, and it's a site that ranks well on Google searches.
One easy way to increase traffic is by using tools like a SERP tracker tool or search engines that can easily conduct competitor analysis, track keywords or do keyword research, analyse competition and track search engine ranks. This single powerful platform can make your site unknown to highly visited in no time, and RankTracker is one company that can help you with this. In this review of RankTracker, we go into detail about their offers and who the company even is.
Rank Tracker is a top ranking tracking tool (SERP Tracker) to keep you up to date with the latest changes in your website's rankings. It's an all-in-one platform for effective SEO agencies & SEO professionals. They use world-class accurate data sources to help improve search engine rankings.
Their skilled team uses world-class data sources to help SEO, whether it's a small start-up or a large agency. If you want to know more about how to improve your search engine ranking and take your, how these programs can research keywords to help your site and index statuses, or how your page can target a specific location, then read on to see how RankTracker can help you today!
What is RankTracker?
RankTracker is an online SEO tool designed to help users track the rankings of their websites within the search engine results page.
RankTracker isn't just a rank tracker either, as this tool includes features such as a keyword finder, SERP checker, Web audit and more.
RankTracker is one of the leading tools within the industry, offering reliable data for its clients and regularly updating their service based on user feedback.
Ranktracker Overview
Rank Tracker is an all-in-one SEO platform and solution. It's is an ever-evolving tool that keeps track of trends in the SEO industry and makes changes as needed. With Rank Tracker, you'll find that you're keeping up with new industry trends and always growing to be as useful as possible. They can even study the success of competitors in order to help rank tracking by pinpointing how many keywords you need to use on your page and see what other keyword opportunities can improve your search volume. Unlike many developers, they use their own products and their own SEO strategy.
In 2014, Felix Rose Collins struggled to find a high-quality web audit tool to use to manage the company's SEO metrics. So, Felix turned to his friend with the up-and-coming ideas of British rank trackers, but his partners soon realised they were too bold in their business goals at the international level. Eventually, they moved their business to Poland, where they found enough talent in the SEO expert industry and so Rank Tracker was born.
Rank Tracker rose from the frustration of using substandard tools. By using this SEO software, you can easily find out how many keywords your site needs to make use of, thanks to the keyword finder, and how these keywords rankings can quickly improve your page's rank tracking status. In the SEO industry, this is often not as easy as it sounds. Therefore, the team at RankTracker only use world-class data sources to provide accurate information when needed.
Whether at the top of search results or on the second page, there is no compromise in data in a world where current information can make all the difference. However, they also understand the importance of creating tools that are easily accessible to all users. That's why RankTracker's put so much effort into making the user interface easy to read at a glance, while providing the deeper and more detailed information that SEO professionals are looking for. Like the SEO landscape itself. The best part? There's a free trial so you can test it out first before committing to anything.
Services Offered By RankTracker
Looking to understand SEO more how SEO can help find the right keywords or new keywords to help your page be more visible? Get in touch with RankTracker today to see how they can help you or look at their list of services and offers below:
Ranktracker
Keyword finder
SERP checker
Web Audit
Actionable SEO Tasks
FREE: SERP Simulator
RankTracker can provide a detailed analysis of all the features of your site so they can determine which service fits your needs best.
RankTracker Pros
One of the biggest pros of RankTracker is the reliability of the rankings that this tool pulls back. Essentially, RankTracker scrapes the actual data from search engines and feeds it back in a palatable and digestable way, making it easy for customers to see all their rankings at once.
Another big bonus of RankTracker as a tool is that it can track rankings from basically any country of your choice, which is a big advantage for those working on multiple international sites.
On RankTracker, you can also enter in any number or keywords you like, with absolutely no limits! This is different to many rank tracking tools that have limits on how many keyphrases you can enter, which is an awesome feature.
RankTracker Prices
The prices for RankTracker are either monthly or yearly, and are as follows:
Monthly
Monthly packages start from just $59 per month for the double data package, $130 for the quad data package and $249 a month for the hex data package.
Yearly
Alternatively, customers can purchase their packages on yearly subscriptions. These prices begin with $708 a year for the double data package, $1560 a year for the quad data package and $2988 a year for the hex data package.
Sometimes, there can be special offers and deals for RankTracker, so be sure to keep an eye out for any deals they may offer through their email thread or social media accounts.
RealTracker vs Ahrefs
Many individuals want to compare the tools RealTracker and Ahrefs when it comes to rank tracking, and in general, both tools are really good, but offer different advantages that should be discussed.
With both tools, the actual rank tracking element is excellent but whilst Ahrefs uses third-party metrics to gather its data, RealTracker uses real data, making it a bit more accurate.
In terms of the tools themselves, Ahrefs has more detail in terms of the amount of services available, but for rank tracking alone, we'd say we prefer RealTracker for this.
RankTracker Contact Details
Improving a brand's digital presence is more than knowing how to make the page look appealing or finding a certain keyword to put in the content. It's also about finding actionable insights, the best keyword opportunities and audit feature that helps you go from a newbie to skilled website owners. But, if you need any help with this or have concerns about the process, you can reach out to the RankTracker team or customer care representatives so they can discuss offers and the RankTracker pricing with you. You can reach them using the following methods:
Website: https://www.ranktracker.com/
Email: felix@ranktracker.com
Address: RankTracker Ltd, 144A Clerkenwell Rd, London, EC1R 5DF
Facebook: https://www.facebook.com/ranktrackerr/
Twitter: https://twitter.com/ranktrackerr?lang=en-gb
LinkedIn: https://www.linkedin.com/company/ranktracker/
RankTracker Reviews
Overall, I feel this is straight forward and easy to use for beginner for SEO and Keyword research. I was initially not impressed with it, due to some reviews and questions asked are showing that the solution is not mature yet with some bugs and so on. However, after I tested out the trial, i decided to get it, since there is a refund period. I made the right choice! With the proper extensive testing across multiple domains and competitors, with a few days of proper data populating. I am quite impressed and finally see the value and the direction it is going toward. I am early looking forward to the features stated in the roadmap, and most of all I like how responsive their team is… All in all, I am glad that I bought it and tested it out properly across multiple domain & with a few days of data populating and monitoring. – Ryan C.
It helps me track the growth of keywords on my website every day. I am extremely satisfied with their rank tracking feature. RankTracker is the all-in-one platform for SEO that I was looking for. I love how it combines everything you need into one place, including rank tracking, keyword research, site testing, and more. The feature that impresses me the most is still rank tracking, I like its user interface and data fetching speed. – Tang H.
I was looking for software that helps me with keeping track of my rankings and finding opportunities to expand my website with. RankTracker does that very well. It is intuitive to use without too much of a learning curve, yet gets the work done. RankTracker is easy to use, no steep learning curve and very easy to setup. It gives a detailed overview of the status of your keyword ranking. On top of that you can do extensive keyword research and track your competitors. – John D.
I already described the benefits. It is one of the best tools, which I regularly use. Furthermore, it helps me to decide my next move to increase my targeted keyword ranking. I mainly purchased RankTracker for daily keyword rank tracking. It shows accurate data for each mobile and desktop. As well as can see separate ranks for google, bing, yahoo, Yandex, google news. Serpcheckers, keyword finder, and audit tool is really a bonus for me. – Samiul H.
Summary
SEO errors can quickly slow down progress without you realising it. Thankfully, RankTracker lets customers have a worry-free experience with their services. Their in-depth web audit checks your website domain for problems and tells you how to fix them. This is especially great for one's business since their program can access and analyse the competitors pages and be able to find or compare the content to find which features and key terms you need. In this review of RankTracker, we highly recommend them and their offers for these main reasons.
With their help, you can get in-depth search engine results and tracking site traffic that show you the best opportunities for ranking your website. Thanks to their services, you can instantly see your rankings in search results, ranking of keywords being tracked, traffic from your search, and more. So, reach out to them today and see how they can help you.
More Information
Did you like our post and want to read more reviews about other tools that you can use to track your keyword rankings?
Take a look at the rest of the trackers we have tested and reviewed:
Don't forget to also take a look at our MASSIVE guide on the best rank tracking tools for 2023.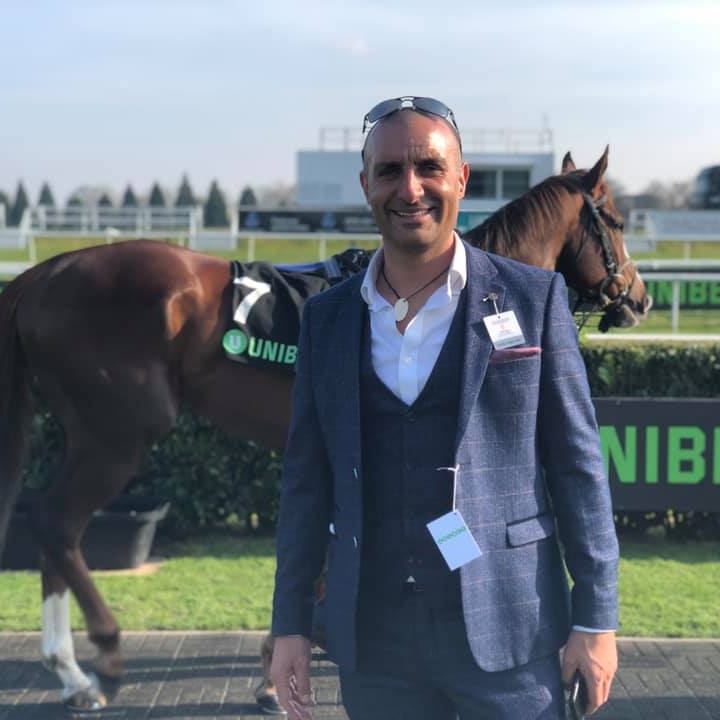 Entrepreneur
James Dooley is a British entrepreneur, SEO, investor, and philanthropist. James has built a huge Search Engine Optimization team that focus on organic SEO endeavours, including affiliate marketing, lead generation, as well as SEO services.
About FatRank
Our aim to explain and educate from a basic level to an advanced on SEO and Social Media Marketing.
Recent Posts