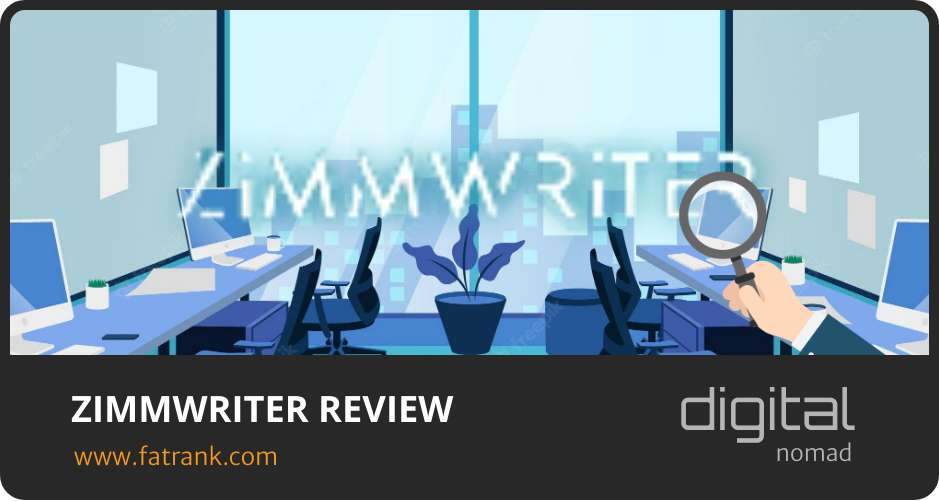 ZimmWriter
ZimmWriter is an AI Content Writing tool that allows you to scale content writing by creating 4000-6000 word outputs in minutes!
With this advanced AI tool, writing content has never been easier. Whether you prefer to write on your desktop, laptop, tablet, or even your smartphone, ZimmWriter ensures that your writing is always at your fingertips.
What Is ZimmWriter?
ZimmWriter is an advanced paid AI writing tool that is used to help writers to enhance the quality of their content with just a click of a button.
This tool has the potential to create remarkable articles that have achieved top rankings on Google's first page.
It was developed by Matt Zimmerman, who is also behind Ranking Tactics, ZimmWriter harnesses the power of OpenAI APIs and leverages your computer's desktop to unlock the full potential of AI content creation.
All of the advanced AI capabilities with your computer's desktop empower users to effortlessly create exceptional content that captivates audiences across various niches.
How Does ZimmWriter Work?
Currently, ZimmWriter has 4 content-generation features: Click Blog Writer, SEO Blog Writer, Bulk Blog Writer and Local SEO Buffet.
These features work in tandem with the user, offering suggestions, enhancing readability, and providing valuable insights to refine the generated content.
This collaborative approach ensures that users have full control over the final output while leveraging the AI's expertise to achieve exceptional results.
ZimmWriter Features
As previously mentioned ZimmWriter currently has 4 main features, which we will now explore in more detail:
SEO Blog Writer
This feature of ZimmWriter helps your content to rank highly on Google and can even get your article to the top spot which is always the goal when it comes to content writing.
When it comes to keyword integration, ZimmWriter offers unparalleled flexibility, allowing you to input as many additional keywords as you desire.
This feature serves as the perfect space to include all the carefully curated keywords from Page Optimisation Prop (POP), enabling you to strategically place the most relevant terms within your article and optimise its chances of ranking prominently on Google.
Click Blog Writer
Click blog writer is an extremely easy feature that ZimmWriter offers, all you have to do is enter your main keyword and your article will be written within a few minutes.
This feature can generate an article that has a word count ranging between 3000 to 6000 words per article.
Click blog writer also uses the platform's algorithm to analyse data and suggest topics relevant to the article.
Bulk Blog Writer
Bulk blog writer allows the user to add up to 10 titles at a time, which is a very time-efficient and overall convenient tool since it saves hours of research whilst still providing high-quality content.
This tool empowers writers to streamline their workflow, increase productivity, and maintain consistency across their articles.
Local SEO Buffet
Local SEO Buffet is a powerful tool designed to revolutionize your local SEO strategy. With its unique capabilities, this blog writer empowers you to effortlessly build over 100 local landing pages with just the click of a button.
You can create multiple blog posts and various versions of content that specifically showcase the distinctive aspects and advantages of your business in different locations.
By tailoring your content to local audiences, you gain a competitive edge over competitors who may have overlooked the importance of highlighting their services in specific areas.
How Good Is ZimmWriter?
Zimmwriter is an exceptional AI writing tool that has helped writers all over the world improve the quality of their content and overall productivity.
The AI tool offers a good range of features that support writers every step of the way to produce high-quality articles that rank highly in Google.
Although ZimmWriter is a very high-quality AI content writer it is also important to know that there are other AI tools that may be better depending on the article you are writing. One noteworthy tool would be Autoblogging. AI.
With Autoblogging.AI, users can enjoy a constant flow of high-quality articles that are not only relevant but also well-researched and tailored to their specific target audience.
By harnessing the power of automation, this tool eliminates the time-consuming process of manual content creation, freeing up valuable resources for users to focus on other critical aspects of their business.
Autoblogging.AI's extensive language support is another standout feature that caters to a diverse range of users worldwide.
Whether you operate in English or other languages, Autoblogging.AI accommodates your needs, enabling you to effortlessly manage your content generation requirements in your preferred language.
Zimmwriter Vs AutoBlogging.AI
ZimmWriter and Autoblogging.AI are two prominent platforms that offer automated content generation solutions.
While they share a common goal of streamlining content creation processes, there are distinct differences between the two tools.
An example would be that ZimmWriter provides features that can cater to different content creation needs but some of the features such as Click Blog Writer have been proven to not be as high-quality as the other features that ZimmWriter has to offer.
Whereas Autoblogging.AI mainly focuses on automating the content generation process and aims to provide users with a consistent flow of high-quality articles that are tailored to their target audience.
Autoblogging.AI also offers extensive language support so you can have articles generated no matter what language you speak and you are then able to reach a wider audience with your content.
On the other hand, ZimmWriter has the extensive ability to get your article to number 1 on Google SERP, which is done using their SEO blog writer. Once the content starts to rank your article will get the attention you desire.
Content is subjective so when choosing between ZimmWriter and Autoblogging.AI, consider factors such as your specific content requirements.
So while ZimmWriter is a brilliant AI tool that offers a wide range of assistance to writers, Autoblogging.AI presents a comprehensive solution for those seeking automated content generation with a strong emphasis on maintaining a consistent flow of relevant and engaging articles.
ZimmWriter Pricing
As far as pricing goes ZimmWriter is very fairly priced and they have 3 payment options you can choose from, you can get the basic package for $5.97 per month usually $14.97 and you only get the click blog writer feature.
You can also choose the premium package that includes all of the features we have previously spoken about for $9.97 per month usually $29.97.
Or if you don't want to pay on a monthly basis there is an option where you can make a one-time payment of $197 usually $497 and you get all of the features that ZimmWriter has to offer.
Please note that in order to use ZimmWriter, you will need an OpenAI API, which incurs a small cost of a few cents per article created. On average, the total cost per article is approximately $0.35. This represents an incredibly affordable price for each article.
ZimmWriter Testimonials
Here are some testimonials from customers of Zimmwriter:
"ZimmWriter has revolutionized my writing process! As an author, I constantly struggled with organizing my ideas and keeping track of my plotlines. But with ZimmWriter, everything changed. Its intuitive interface and seamless integration of outlining and note-taking features have helped me streamline my workflow"
"As a freelance writer, organisation is key to my success, and ZimmWriter has become my secret weapon. With its robust organization and tagging features, I can easily keep track of my ideas, research materials, and drafts. The ability to sync across devices ensures that I never miss a beat, no matter where I'm working from"
"ZimmWriter has been an absolute game-changer for my writing process. As an author, I'm constantly juggling multiple projects, and ZimmWriter has made it incredibly easy to organize my ideas, outline my plots, and write my manuscripts all in one place"
Summary
ZimmWriter is a great AI tool that will definitely help a lot of writers out and create high-quality articles that will get their target audiences' attention.
However, while ZimmWriter is a good tool, there are other AI tools that may suit your needs more such as Autoblogging.AI.
In conclusion, ZimmWriter and Autoblogging.AI are both powerful tools in the realm of automated content generation, each with its own strengths and advantages.
Assess your specific requirements, compare the features offered by each tool, and make an informed choice that best suits your content creation needs.
Other AI Related Posts
Here are all the artificial intelligence-related articles.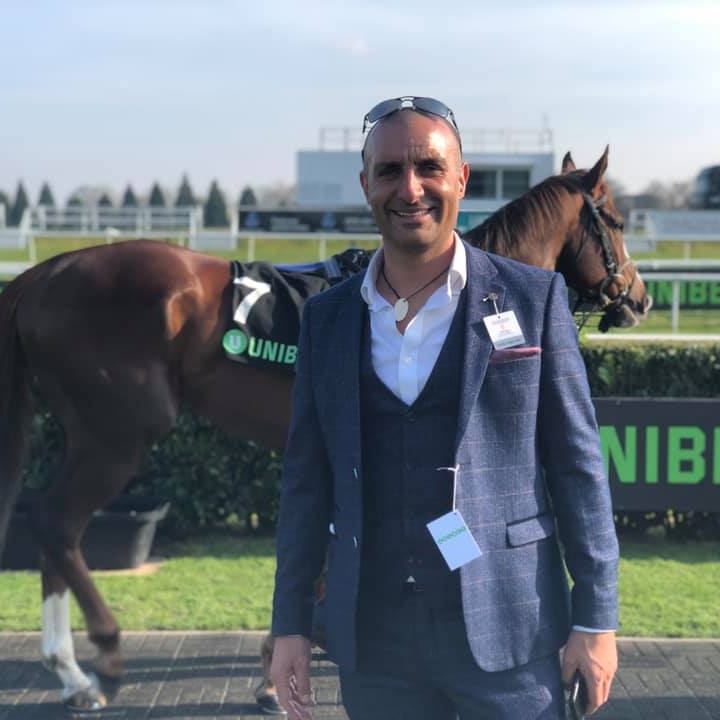 Entrepreneur
James Dooley is a British entrepreneur, SEO, investor, and philanthropist. James has built a huge Search Engine Optimization team that focus on organic SEO endeavours, including affiliate marketing, lead generation, as well as SEO services.
About FatRank
Our aim to explain and educate from a basic level to an advanced on SEO and Social Media Marketing.
Recent Posts