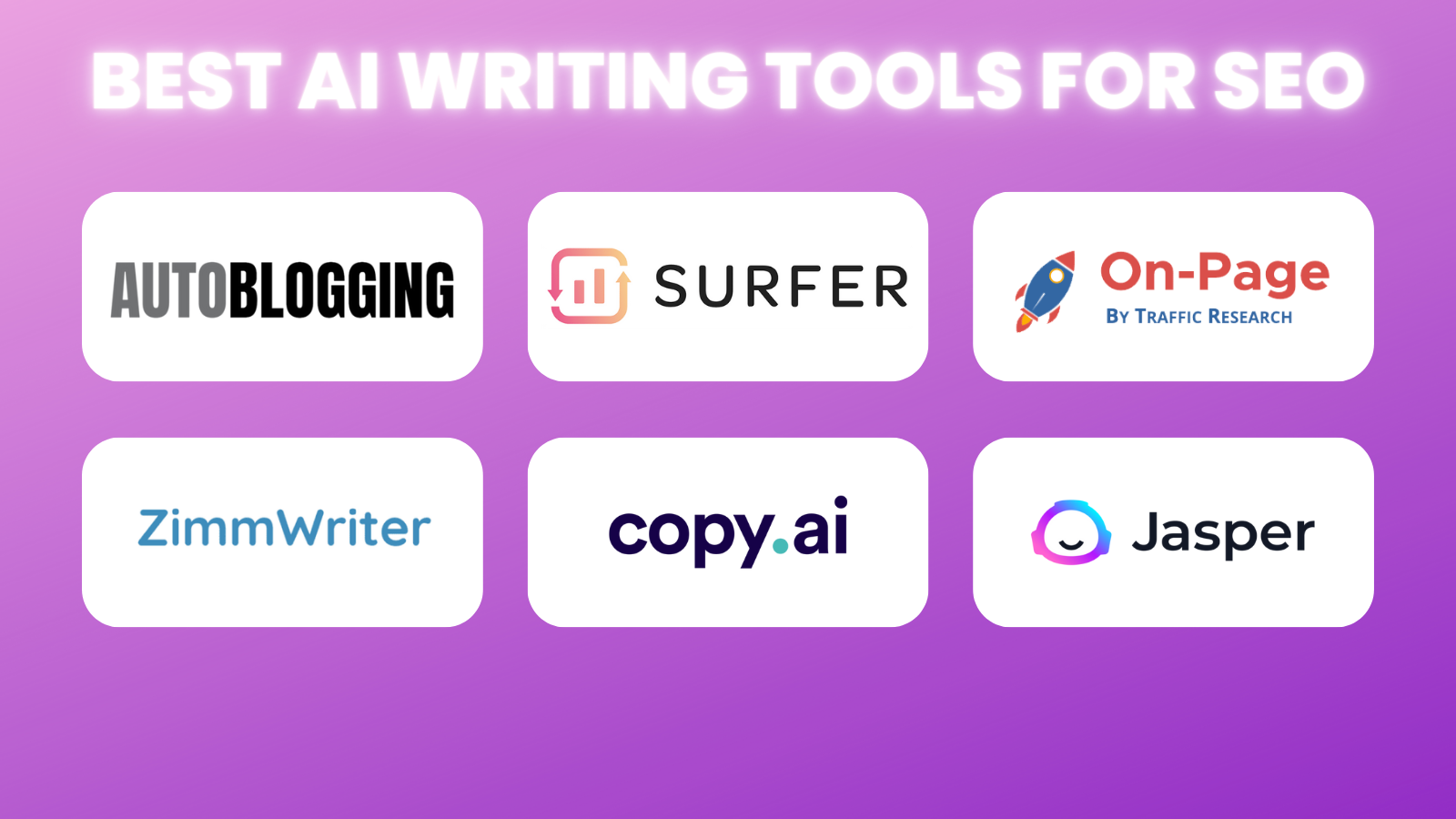 Best AI Writing Tools
As artificial intelligence evolves, AI writing software tools become increasingly essential in SEO. The quest for the best AI writing software has become a priority for many, as these tools can dramatically improve content creation efforts.
Many powerful AI writing tools are available today, offering comprehensive solutions for those seeking automation in content creation. These AI tools generate high-quality content and maintain a consistent flow of engaging and relevant articles, critical for ranking high in Google searches.
From helping with writing articles to streamline the content creation process, these AI copywriting tools significantly assist writers. Moreover, certain advanced software offers customised topical coverage, reinforcing topical authority – an essential factor in modern SEO.
In this constantly evolving landscape, finding an AI writing app that fits perfectly with your requirements can make a huge difference. The best ones facilitate a smoother and more efficient content creation process, improving productivity and quality.
Our "Best AI Writers of December 2023" guide has compiled a list of top-tier artificial intelligence writing tools. These have been voted the best by the SEO community, known for their ability to assist in scaling out supporting documents effectively.
Join us as we delve into the world of AI writing software, exploring how these powerful tools can revolutionise your content creation process.
Top 14 A.I. Writing Tools 2023
Here are the 14 Best A.I. Writing Tools in December 2023.
1. AutoBlogging.ai
At FatRank, we firmly believe that Autoblogging.AI is the best AI writing tool available.
Autoblogging.AI's advanced artificial intelligence algorithms generate high-quality content in various writing styles, catering to different niches and audiences.
From experience, this tool seamlessly integrates with our existing systems, saving time and effort in content creation.
Autoblogging.AI offers customisation options, allowing users to train the AI model to align with our brand voice.
This software significantly enhances productivity by overcoming writer's block and continually improves through user feedback.
Not only that, Autoblogging.AI is well-priced, super easy to use, and has a vast array of features that its competitors are yet to match, in our opinion.
With Autoblogging.AI, users can efficiently create compelling content, maintain consistency, and stay ahead in the digital landscape.
Key Features
Advanced AI Algorithms: AutoBlogging.AI uses sophisticated artificial intelligence algorithms to generate high-quality content across different writing styles and niches.
Customization Options: This tool allows users to tailor the AI model to align with their brand voice. This feature ensures that the content created fits seamlessly into your brand narrative.
Seamless Integration: AutoBlogging.AI can easily integrate with existing systems, providing a streamlined content creation process that saves time and effort.
High Productivity: The tool can overcome writer's block and increases productivity by facilitating quick and efficient content generation.
User Feedback Learning: AutoBlogging.AI continually improves its performance and output based on user feedback.
Ease of Use: With an intuitive interface and user-friendly design, AutoBlogging.AI is easy to navigate, even for beginners.
Cost-Effective: Compared to other AI writing tools, AutoBlogging.AI offers robust features at a competitive price.
Range of Features: This tool provides various features that many of its competitors have yet to match, offering a comprehensive solution for automated content generation.
2. Surfer AI
While Surfer is an excellent AI writing tool, we consider it the second best compared to Autoblogging.AI.
Surfer offers powerful features such as AI-driven content generation and optimisation for SEO purposes. It provides valuable insights on keyword usage, readability, and overall content quality.
We do feel that Surfer falls short compared to Autoblogging.AI due to its limited range of writing styles and less seamless integration with existing systems.
Additionally, Surfer takes quite a bit longer to create the articles as Autoblogging.AI, which is a factor to consider.
Overall though, Surfer AI is an excellent AI content writing tool.
Key Features
AI-Driven Content Generation: Surfer AI utilizes artificial intelligence to generate optimised SEO content, ensuring your articles rank higher in search engine results.
SEO Content Optimization: The tool offers robust SEO features that provide valuable insights on keyword usage, readability, and overall content quality, helping you to create content that drives traffic and engagement.
SERP Analyzer: Surfer AI analyzes the top-ranking pages in your niche and gives you insights into what they're doing right. You can use these insights to optimize your content and improve its ranking potential.
Content Editor: The platform includes a content editor that assists you in crafting SEO-friendly content. It provides real-time suggestions as you write, making it easier to optimize your content.
Keyword Research: Surfer AI includes keyword research tools that help you identify high-volume and long-tail keywords you can target in your content.
Content Planner: This feature helps you plan and organize your content strategy, ensuring that your content is relevant, timely, and optimized for SEO.
True Density: This proprietary feature analyzes the keyword density in top-ranking pages and suggests optimal keyword usage for your content, helping you avoid over-optimization penalties.
3. Stealth Writer
At number 3 for best AI writing tools, we have Stealth Writer.
Stealth Writer offers an array of features that contribute to its appeal. For example, It leverages advanced AI algorithms to generate high-quality content, assisting in blog post creation and writing social media content.
The tool provides useful recommendations for structure, tone, and grammar, aiding in creating engaging and error-free content.
Stealth Writer falls behind Autoblogging.AI and Surfer, though, due to its more limited customization options and lack of seamless integration with existing systems.
Additionally, the tool may occasionally produce content that requires additional editing and refinement to meet our specific brand voice and requirements.
Despite these limitations, Stealth Writer still proves valuable for certain content creation tasks and offers an alternative option for FatRank's writing needs.
Key Features
Advanced AI Algorithms: Stealth Writer utilizes sophisticated AI algorithms to produce high-quality content in different styles and formats, making it a versatile tool for content generation.
Structured Content Suggestions: The tool provides useful recommendations for structure, tone, and grammar, thereby aiding writers in crafting engaging, error-free content.
Multi-format Writing Assistance: Stealth Writer is equipped to assist with diverse writing tasks such as blog post creation, social media content, product descriptions, etc.
Customization Options: Although more limited than some competitors, Stealth Writer offers customization features to help align the generated content with a specific brand voice or style.
Error Detection and Improvement: Stealth Writer can also identify potential errors or weak points in the text and provide suggestions for improvement.
User-friendly Interface: Despite its advanced capabilities, Stealth Writer is designed to be user-friendly and intuitive, reducing the learning curve for new users.
4. Zimmwriter
ZimmWriter is considered the fourth best AI writing tool by us here at FatRank, offering a range of features contributing to its appeal.
The tool utilises AI algorithms to generate content across various formats, including articles, blog posts, and social media content.
It provides suggestions for structure, grammar, and tone, assisting in creating well-crafted pieces.
This software may occasionally produce content that requires further editing and refinement to align with our brand voice and specific requirements.
All in all, ZimmWriter is a useful tool for certain writing tasks, providing an alternative option for FatRank's content creation needs.
Key Features
SEO Blog Writer: The SEO Blog Writer in ZimmWriter is designed to help you write custom content to rank higher on Google search results. It allows you to take a surgical approach to write content precisely how you want.
Blog Post Title Creation: ZimmWriter helps you generate blog post titles, typically using a keyword you retrieved from SEMRUSH, Ahrefs, or other keyword research software. The tool tends to work best with straightforward blog post titles.
Integration Capability: ZimmWriter can be used in thousands of applications and websites, such as WordPress, LinkedIn, or Google Docs, providing flexibility across different platforms.
Bug Fixes and Updates: ZimmWriter's creator works on improving the tool, fixing bugs, and updating features. Recent updates have improved AI title generation, fixed bugs related to headings generation, and enhanced the AI output of YouTube articles.
Community Feedback and Improvement: The creator of ZimmWriter has built a strong community around the tool. User feedback from the community informs improvements to the tool, helping to understand what users like and dislike and any bugs they've found in the software.
AI-Assisted Writing: ZimmWriter is part of the AI-assisted writing tools category. These tools are continually evolving, improving based on user feedback, advancements in AI, and other factors. They can significantly boost efficiency and content quality, making them a useful resource for marketers, content creators, and other professionals.
5. Copy.ai
We choose Copy.ai for our fifth-best AI writing tool for the following reasons.
Copy.ai leverages AI algorithms to generate persuasive and engaging copy for various purposes, including ads, blog posts, and social media captions.
Copy.ai does provide helpful writing prompts, and tone suggestions and assists in crafting compelling narratives.
Despite this, Copy.ai ranks fifth due to certain limitations. Its language model, while useful, is not as advanced or versatile as those of higher-ranked tools.
Customisation options are relatively restricted, and the generated content may require additional fine-tuning to align perfectly with our brand voice.
Despite these drawbacks, Copy.ai remains a valuable asset, offering creative writing assistance and streamlining our content generation efforts in distinctive ways that cater to FatRank's specific needs.
Key Features
Collaboration Features: Copy.ai allows for easy collaboration, meaning you can share your work with team members for feedback and further refinement.
AI-Powered Copywriting: Copy.ai uses an advanced language model trained on vast amounts of data to generate coherent, persuasive, and engaging text. This feature makes it capable of generating various types of content like headlines, introductions, blog posts, social media content, and more.
Content Templates: To help users with their writing tasks, Copy.ai provides a range of well-crafted templates and suggestions that are easily customizable to suit the user's unique style and requirements.
User-Friendly Interface: Copy.ai boasts an easily understandable and intuitive interface, simplifying the writing process and allowing users to generate content effortlessly. It follows a widely-accepted web service style, with a navigation menu on the left and a workspace on the right.
Project and Tone Customization: Copy.ai allows users to create projects and select a tone for the content. For example, users can generate product descriptions by creating a project, selecting a tone (like Friendly), and entering the product description.
Training and Support: Copy.ai offers tutorials to help users unlock the tool's full potential and guides them in crafting descriptions that generate compelling results.
Multiple Language Support: The platform can create content in several languages, making it versatile for different markets.
Assorted Tools for Different Needs: Copy.ai offers a variety of tools like Blog Ideas, Intro Paragraph, Growth Ideas, Listicle Ideas, etc., which can help users with different content requirements.
6. Jasper
Jasper, formerly known as Jarvis, is an AI-powered writing assistant that offers advanced features to help users create high-quality content. It is designed to assist writers, marketers, and business professionals generate engaging and compelling copy quickly and efficiently.
Jasper is the sixth best AI writing tool at FatRank, chosen for its unique set of features.
Jasper utilizes state-of-the-art natural language processing and machine learning algorithms to understand user input and generate relevant and coherent text. It can assist with various writing tasks, such as creating blog posts, social media content, sales copy, and more.
However, it falls behind higher-ranked tools due to its limited customisation options and less comprehensive language model.
Jasper's ability to understand context and deliver accurate and coherent output makes it a valuable tool for content creators. Whether you need assistance brainstorming ideas, improving existing content, or generating new text from scratch, Jasper is designed to streamline the writing process and enhance productivity.
Key Features
AI-Powered Content Generation: Jasper AI leverages state-of-the-art language models to generate persuasive and engaging copy. It can analyze input prompts and produce coherent and contextually relevant content.
Versatile Content Types: It supports various content templates and writing styles to suit different needs. This includes marketing campaigns, social media posts, blog articles, ad headlines, or product descriptions, and more.
Language and Tone Customization: It offers language and tone customization features to help you create content that aligns with your brand's voice and style.
Easy to use and beginner-friendly: Jasper AI offers an intuitive interface that is easy to navigate, making it a user-friendly option.
Integration: Jasper AI integrates with your workflows and is available anytime.
Data Processing: Jasper AI works with a large amount of data, scrambling and reassembling content related to the input you provide.
Rewriter Tool: Jasper AI is also considered one of the best AI rewriter tools, helping create SEO content to improve website rankings and repurposing content.
Templates: Jasper AI offers a wide selection of templates and tools for various writing tasks, aiding in content creation.
Cost-effective: Depending on the plan chosen, it provides a cost-effective solution for content creation.
Long-Form Content Creation: Jasper AI can also create long-form content suitable for blog posts or book writing.
7. Writesonic
Writesonic has secured the seventh position as our AI writing tool of choice at FatRank, deemed as an "OK" tool for our specific needs.
It offers a range of features that aid in content generation across various formats such as blog posts, social media content, and email campaigns.
While it provides decent suggestions and assists in generating content, it may not always meet our desired level of precision or uniqueness.
Nonetheless, Writesonic remains a serviceable option for certain writing tasks, providing moderate assistance in content creation.
Key Features
Content Generation: Writesonic AI excels at generating various types of content, including blog posts, social media captions, product descriptions, and more. It analyzes the user input and produces well-structured and engaging content tailored to specific needs.
Writing Styles and Tones Customization: Writesonic AI allows users to customize the writing style and tone to align with their brand voice. It adapts to preferences, whether a professional, conversational, or persuasive tone is needed.
AI-Powered Products: Writesonic features a wide range of AI-powered products such as Chatsonic (ChatGPT with superpowers), Botsonic (a no-code, custom AI chatbot builder), and Photosonic (AI image generation).
Advanced AI Algorithms: Writesonic leverages powerful AI algorithms, including GPT-3.5 and GPT-4, to generate high-performing marketing content in seconds.
SEO-optimized Content: Writesonic is designed to generate SEO-optimized content that enhances organic website traffic on search engines.
8. Rytr
And at number 8, we have Rytr.
Again, like Writesonic, Rytr is a content-creation tool that does an adequate job. However, there are much better tools out there.
We do like how the interface is laid out on Rytr, and the content does read well, but the lack of features compared to its competitors does let it down.
Key Features
AI-Powered Content Generation: Rytr utilizes advanced Natural Language Processing (NLP) algorithms to generate high-quality, engaging content across various formats such as blog posts, social media captions, email newsletters and more.
Interactive Writing Assistance: The platform provides real-time suggestions and writing assistance, helping users refine their content and enhance its quality.
Multiple Language Support: Rytr supports multiple languages, allowing users to create content in their preferred languages.
Speed and Efficiency: Rytr offers a faster way to write and create high-quality content in just a few seconds, potentially saving users significant time.
Versatility: Rytr is capable of generating diverse types of content and is capable of mimicking human-like writing. This allows it to be used for various content creation needs, from blog posts to product descriptions.
User-Friendly: The platform is praised for its ease of use, making the content creation more accessible for users of all experience levels.
Integration with Other Tools: Rytr can be used seamlessly with other digital marketing tools like SEMrush, as mentioned in one of the sources.
9. Koala Writer
Koala Writer is an AI-powered content creation tool praised for its ease of use, affordability, and accuracy. This platform is recommended for its ability to produce SEO-rich, engaging content optimal for blogging and informational websites. The software supports multiple languages, offers real-time results for factual accuracy, and extracts relevant information from top-ranking sites, enabling users to generate high-quality content efficiently.
Koala Writer is powered by ChatGPT 4.0 or ChatGPT 3.5 Turbo and is becoming increasingly popular among professional bloggers. However, a downside is that ChatGPT 4.0 will consume four times more credits, and the platform can occasionally freeze.
The platform's interface is streamlined and intuitive, with a minimalist design that allows users to focus on creating engaging content without distractions. It provides the option to either generate SEO-friendly long-form blog articles with a single click or customize the content creation process based on specific requirements.
Notably, Koala Writer also performs well in Originality.ai, a tool for detecting AI-generated content, suggesting its output is distinct and authentic. Finally, the tool offers competitive pricing options and integrations with other platforms, such as WordPress, making it an appealing choice for both individual writers and larger teams.
Key Features
NLP: Utilizes advanced natural language processing and machine learning techniques to create well-structured, coherent content on a variety of topics.
SEO-Friendly Content: Prioritizes generating SEO-optimized, long-form content, making it excellent for blog posts and informational sites.
Real-Time Results: Provides real-time results for accurate and factual data. It grabs relevant information from the top 100 ranking sites to produce comprehensive content.
1-Click SEO-Friendly Content: Creates SEO-friendly content with just a click, making it easy to generate optimized articles.
Powered by ChatGPT 4.0 or ChatGPT 3.5 Turbo: Uses advanced AI models for content generation.
Affordability: Offers various well-priced options, making it a cost-effective solution for content creators.
Amazon Round-Up Post Feature: Has a specific feature for creating Amazon round-up posts, making it excellent for affiliate marketers.
Real-Time Search Results and Outline Editor: Provides tools to help structure and organize content effectively.
Originality.ai Score: Its AI-generated content performs well on originality checks.
10. Reword
Reword.co is a revolutionary AI writing tool poised to transform how businesses generate content. By capturing and reflecting a brand's unique voice and tone, it creates high-quality content that reads as though crafted by a seasoned human writer.
Reword.co offers a free plan with virtually unlimited words, allowing businesses to produce unique, compelling, and SEO-friendly content in a user-friendly environment. This tool stands out for its ability to train the AI on a brand's specific content, providing a personalized and consistently quality content production experience.
The platform ensures that your content passes AI detection tests, guarantees originality, and even offers seamless collaboration features for team efforts on article crafting. It integrates with your Google Search Console, allowing the AI to comprehend and learn from your existing content, replicating your distinctive style. With SEO-friendly topic suggestions and a clean, intuitive interface, Reword.co simplifies the content creation process, making it an ideal sidekick for any content creator.
Not only does Reword.co allow you to save time, but it also ensures consistent quality across your brand communication.
Key Features
Brand-Specific Content: The AI can be trained on your specific content, learning to produce output that reflects your brand's unique voice and tone.
SEO-Friendly Topic Suggestions: Reword.co provides valuable suggestions for relevant topics and subheadings, assisting in creating content that aligns with SEO best practices.
Collaborative Tools: The platform allows for easy collaboration between your team and the AI, with shareable drafts and a cooperative editing environment.
Integration with Google Search Console: The tool offers seamless integration with Google Search Console, providing the AI with a basis to learn and replicate your distinct writing style.
Plagiarism-Free Content: Reword.co ensures originality by training the AI on your unique source material and generating all content from scratch.
AI Detection Pass: Content generated by Reword.co is designed to sound human-like and typically passes AI-detectors.
Free Plan with Unlimited Words: Reword.co offers a free plan that allows unlimited content creation, making it accessible to many users.
Advanced Training for Paid Plan: The paid plan offers access to an advanced AI model which can better emulate your specific tone of voice and writing style.
11. Wordtune
WordTune is specifically designed to enhance sentence construction and rephrasing capabilities, making the writing process easier and more efficient. Compared to Grammarly, which offers writing features, WordTune specializes in sentence rewriting without additional features. It offers several modes for rewriting, including casual, formal, shortening, expanding, and rephrasing, and it also has an online editor similar to Grammarly.
WordTune scores highly on its onboarding process and ease of use, with a straightforward set-up and a user-friendly interface. Users can quickly start, and the tool works across various popular platforms. One unique feature is a keyboard shortcut for automatic text rewriting, which saves time and increases productivity.
The tool's rephrasing capabilities received positive remarks, with it able to create refined variations of initial sentences. However, its customer service did not fare as well, with slow response times reported.
WordTune's pricing is affordable on an annual plan, but the monthly subscription is relatively high. While its cost is higher than some competitors like Grammarly, it excels in its specialized feature of AI rephrasing. The free version of WordTune is considered too limiting for daily professional writers but could suffice for casual writers. Overall, despite its high cost, it was concluded that WordTune provides good value for money, especially for professionals who can make the most of its specialized rewriting features.
Key Features
AI-Powered Rewriting: The tool uses advanced AI to suggest rephrasing and improving sentences.
Writing Modes: WordTune has different modes for writing, including Casual (for informal and less serious writing), Formal (for professional or corporate writing), Shortening (condensing sentences), and Expanding (elaborating thoughts without unnecessary fluff).
Rephrasing Capabilities: WordTune can suggest different ways to express the same thought or message, giving the writer more options and helping to avoid repetition.
Multi-Platform Support: WordTune is a browser extension that works with various popular platforms where you write, like Google Docs, Office, Word, LinkedIn, and others.
Online Editor: WordTune has an online editor that allows users to write and revise their work directly within the tool.
Language Support: WordTune can translate and rewrite sentences from 9 different languages into English.
Easy Onboarding: Getting started with WordTune is simple, with prompts to help users understand how to use the tool.
Ease of Use: WordTune is easy to navigate and use, with a user-friendly interface.
Keyboard Shortcuts: WordTune provides a keyboard shortcut for automatically rewriting text, improving the speed and efficiency of the writing process.
12. Anyword
Anyword is a popular AI writing tool that helps marketers and content writers improve their messaging and create compelling copy for various platforms and formats.
It offers bulk text variation, predictive performance scoring, keyword recommendations, and integration with ad creation tools. Anyword is particularly useful for short-form copy and provides templates and tools for generating content for landing pages, ads, social media posts, emails, and more.
It has a free plan available and offers pricing plans based on word credits per month. While it lacks direct integrations and may require editing for long-form content.
Anyword provides a beginner-friendly interface and customization options. Alternatives to Anyword include other AI writing assistants like Conversion.ai and Copysmith.
Key Features
Predictive Performance Score: Anyword provides a predictive performance score for each generated copy, which helps users gauge how effective their messaging might be.
Bulk Text Variation: Anyword allows users to generate multiple variations of text at scale, saving time and providing a range of options.
Customizable Writing Modes: Anyword offers various writing modes such as Conversational, Playful, Confident, List, PAS, AIDA, 5th Grader, and Hard Sell, allowing users to tailor their messaging style to suit their target audience and objectives.
Integration with Ad Creation Tools: Users can integrate Anyword with ad creation tools like Madgicx to receive tailored recommendations and optimize their ad campaigns.
Data-Driven Copywriting Tools: Anyword utilizes data from millions of marketing texts and historical data to assist users in creating data-driven, high-quality content across different platforms and formats.
Website Targeted Messaging: Anyword's Website Targeted Messaging feature enables users to test and optimize content variations on landing or product pages, helping to increase conversions and provide real-time performance metrics.
Content Improver: Anyword includes a Content Improver tool that takes existing content and suggests improvements, allowing users to enhance their writing and save time in the editing process.
13. TextCortex
TextCortex AI is an affordable and effective AI writing companion that helps users create various types of content. It offers a Creator Suite browser extension and over 60 templates in 20 different languages. TextCortex AI suits students, copywriters, and business owners, offering features to improve writing skills, generate ad ideas, create long-form content, and save time.
The browser extension allows for easy editing and rewriting of sentences on web pages, and the toolbar provides a range of editing options. The Creator Suite web editor offers additional editing tools and customization options.
With features like translation, text-to-speech, summarization, and various writing styles, TextCortex AI provides a comprehensive set of writing tools. It offers competitive pricing, including a free plan with 10 free creations per day, making it a valuable alternative to more expensive AI writing software.
Key Features
Browser Extension: TextCortex offers a browser extension that allows users to rephrase and rewrite sentences on various web pages. The extension integrates with popular platforms like Gmail, WordPress, Google Docs, and Notion.
Toolbar with Editing Options: The TextCortex toolbar provides a range of editing options when text is highlighted. Users can choose from features such as rewriting, expanding, summarizing, translating, text-to-speech, and selecting different writing styles.
Creator Suite: TextCortex includes a web editor called the Creator Suite, which works alongside the browser extension. It offers additional editing tools and customization options, allowing users to select from various templates for different content types.
60+ Templates: TextCortex provides over 60 customized templates for various use cases, such as product descriptions, blog posts, Instagram captions, marketing copy, Facebook ad copy, support emails, and more. These templates help users generate content quickly and efficiently.
Multilingual Support: TextCortex supports content generation in 20 different languages, allowing users to create content for global audiences.
Text Rewriting and Expansion: Besides generating original content, TextCortex offers features for rewriting, paraphrasing, and expanding existing text. This can be useful for improving the quality and uniqueness of content.
Text Summarization: TextCortex includes a summarization feature that condenses texts down to their core message, helping users extract key points and save time.
Affordable Pricing: TextCortex offers competitive pricing plans, including a free plan with 10 free creations per day and paid plans starting at $24.99 per month for unlimited credits.
14. Copysmith
CopySmith is an AI-powered writing platform that aims to assist content writers in generating high-quality copy quickly.
It offers a variety of templates for different content formats and integrates with several platforms. The platform utilizes GPT-3 technology to generate copy based on user input, and it can optimize content for SEO and personalize it for different audiences.
CopySmith includes features such as a blog post generator, content rewriter, and plagiarism checker. The user-friendly and intuitive user interface allows users to select templates, input keywords and descriptions, and generate copy within seconds.
The platform emphasizes data security and complies with GDPR. While the generated copy may require minor tweaking, CopySmith can save content writers valuable time and be a useful tool for content creation.
Key Features
GPT-3 Powered AI: CopySmith utilizes the power of Generative Pre-Trained Transformer 3 (GPT-3) technology to generate high-quality copy based on user input.
Variety of Templates: The platform offers various templates for various content types, including product descriptions, social ads, startup tools, website copy, email/letter, social media content, sales copy, and writing tools like story plots, hero introductions, and cliffhangers.
Blog Post Generator: CopySmith includes a feature allowing users to create complete blog posts by providing just a few inputted information.
Content Rewriter: If you need to edit parts of the text, the content rewriter function simplifies the process by automatically rephrasing selected copy.
Plagiarism Checker: CopySmith ensures the originality of generated copy by conducting in-depth plagiarism checks. The availability of this feature may vary depending on your chosen pricing plan.
Integration Options: CopySmith offers integration with various platforms, such as Shopify and Zapier, allowing for greater versatility and seamless workflow.
User-Friendly Interface: The platform features a clean and intuitive user interface, making it easy to navigate and generate copy quickly.
Data Security: CopySmith prioritizes data security and employs robust encryption methods to protect user data, ensuring privacy and compliance with GDPR.
How to Compare The Best AI Writers?
Here is the list of items we checked to find the best AI writers in December 2023:
Word Count
SEO Content Score (Surfer and On-Page.ai)
Readability Score (Grammarly)
AI Detection (Originality.ai)
Plagiarism (Grammarly)
Search Intent (Human Proofreading)
Time to create the articles
Cost (price per article)
The comparison between the best AI writers was documented and used to score the highest writing tools.
What is the best AI platform for writing?
The Best AI tool for writing long-form content is AutoBlogging.AI.
With assistance from Koray Semantic SEO Course and Kevin Meng training the owner has developed AutoBlogging to generate the best content quality outputs that rank highly in search engines.
AutoBlogging.ai prompts have capabilities and integration with other writing platforms like On-Page.ai, SurferSEO, MarketMuse, and Grammarly.
Why is Autoblogging.AI The Best AI The Best AI Writing Tool
Autoblogging.AI is the best AI writing tool as it can produce a massive quantity of well-written, optimised and media-rich content at a low cost whilst ensuring the quality of the content remains high.
As a result, many find that Autoblogging.AI performs better than other AI content tools, such as Surfer and Stealthwriter, as these tools tend to fall short in comparison regarding quality, price, and time taken to have the content created.
How we Chose The Best AI Writing Tools
Our team at fatrank pride ourselves in testing each and every tool we review, ensuring we give the most honest account of each software we test.
We've rigorously tested each tool from the content quality, to additional features, ease of use, pricing and more to determine the best ai writing tools for you.
Is AI content writing worth it?
AI content writing tools are great value for money and worth the investment to scale large volumes of content.
AI writing tools are excellent for businesses conducting content marketing and looking to grow the output of written articles.
If you're constantly producing copy for blog posts, website landing pages, e-commerce product descriptions, social media posts, and video descriptions, AI writing software can help you.
Will AI replace creative writers?
AI writing tools can replace some writers for basic tasks.
But creative writers will never be replaced with artificial intelligence because human creativity can never be replaced.
AI systems may be able to assist with certain aspects of the writing process or generate content in specific contexts but will never fully replace human authors in the future.
Professional writers should be using AI to their advantage to help scale a higher volume of content.
Can I use AI to write blog posts?
You can use AI to write blog posts, and many website owners and marketers are beginning to take advantage of this online.
Despite this, we'd always heavily recommend ensuring your content reads well and is well-optimised for your chosen keywords prior to doing this, as failure to do so may lead to the blog posts having a detrimental effect on your website and rankings in the SERPs.
Does Google penalize AI content?
Google does not penalize AI content and it is not against their Google guidelines.
Google wants to provide the best quality content to the searcher and provide the best user experience.
If AI can provide a good user experience for visitors they will not penalize any AI written content.
What is an AI writing assistant?
An AI writing assistant is a machine learning tool to help users through various steps of the writing process.
AI writing assistance help with keyword research, grammar, tone of voice, and localization.
The best Artificial Intelligence writing assistances leverage natural language processing (NLP) to analyze text and provide recommendations or related content.
AI writing assistants support content creators so they can focus on their craft and not worry about how to produce unique content.
Utilizing AI writing enhances the writing skills of anyone and enables them to save time.
How Do AI Writers Work?
Artificial intelligence incorporates machine learning algorithms to establish sophisticated neural networks capable of performing literary tasks.
The AI software is trained to analyze text and then self-refine its understanding.
The AI system can emulate authentic writing with remarkable precision through extensive repetition and acquired knowledge.
Is AI Writing Good For Content Creators
AI writing software can complement content writing greatly by helping to compose blog posts, advertisements, landing pages, etc.
Although there are many types of AI software, they all learn from previous writing and can generate bulk content to help content writers.
It allows you to upgrade from simple Google Docs to advanced features found only in AI writing software tools. "Content generation" is the state of natural language generation in content marketing.
What Is The Future of AI Writing, And What Advancements Are On The Horizon?
The future of AI in writing is promising and filled with endless possibilities. As we've seen over the past few years, AI has already started transforming the writing industry, providing valuable assistance to writers and marketers by creating initial drafts, suggesting improvements, and even generating entire articles.
Here are some potential advancements that we might see in the future:
Increased Customization:
Writing tools will likely provide even greater customization as AI becomes more sophisticated. They may be able to learn and mimic specific writing styles, adapt to different tones, and even adopt the unique quirks of individual writers. This means AI could potentially create content that's indistinguishable from human-created content.
Improved Accuracy and Efficiency:
AI writing tools are likely to become more efficient and accurate. They will better understand context, use appropriate grammar, and produce high-quality content even faster. This can lead to significant time and cost savings for businesses and individuals.
Expanded Use Cases:
While AI is currently used mainly for blog posts, social media posts, and other digital content, we might see it used in other areas, such as scriptwriting, novel writing, and journalism. AI might also be used in education to help students improve their writing skills.
Integration with Other Tools: AI copywriting software will likely become even more integrated with other digital tools. For example, they could tie in closely with SEO tools, social media management tools, and content management systems to provide a streamlined workflow.
Interactive Content Creation:
AI may allow for more interactive content creation processes, like real-time suggestions and edits, while the writer works. This would create a more collaborative environment between the human writer and the AI assistant.
Emotion and Sentiment Analysis:
Future AI tools might be capable of analyzing and incorporating human emotions more effectively in the content, making it more relatable and impactful.
While these advancements are exciting, they also raise important ethical and practical considerations. For instance, the potential for AI-generated misinformation or the impact on jobs in the writing industry. It's essential to approach these new developments with a sense of responsibility and ethical use. Regardless, the future of AI in writing is a fascinating field to watch.
What Are The Ethical Considerations and Debates Surrounding Using AI for Content Creation?
Several ethical considerations and debates emerge as we increasingly adopt AI for content creation.
Authorship and Plagiarism: Defining the authorship of AI-generated content can be challenging. Is the creator of the AI the person who inputs the prompts, or is the AI itself the author? Similarly, AI systems can inadvertently generate content that closely matches existing human-created content. This raises questions about plagiarism and intellectual property rights.
Job Displacement: There's concern that AI could replace human writers, particularly in industries such as journalism and copywriting. While many argue that AI should serve as a tool to assist writers and not replace them, the potential for job displacement is a significant ethical consideration.
Accuracy and Misinformation: AI systems lack human judgement and could generate misleading or factually incorrect content. While some tools have fact-checking components, they are not foolproof. This risk of misinformation is a significant ethical issue, particularly in the era of "fake news."
Biases in AI Systems: AI systems learn from data, which can contain human biases. These biases can inadvertently make their way into the generated content, potentially perpetuating harmful stereotypes or misinformation.
Privacy and Data Security: AI writing tools require access to large amounts of data to function effectively. This raises concerns about data privacy and security. How is the data stored, who has access to it, and how is it used?
Dependence on Technology: There's a risk that over-reliance on AI for content creation could diminish human creativity and critical thinking skills. It's essential to balance utilizing AI's efficiencies and maintaining human involvement and oversight.
These debates highlight the importance of developing ethical guidelines and regulations for using AI in content creation. While AI offers promising advancements in the writing industry, its adoption should be undertaken responsibly, considering these ethical considerations.
Summary
If you are not incorporating AI writing apps into your strategy as of December 2023, you risk falling behind your competitors in the ever-evolving landscape of search engine results pages. Utilizing popular AI copywriting software not only enhances your writing process but also catalyzes your growth trajectory, enabling you to create engaging content at a faster pace.
AI should not be viewed as a threat set to replace all human input but rather as a tool to complement and amplify our existing writing skills. With the right blend of human touch and AI intervention, the production of marketing copy and long-form content creation becomes rapid and phenomenal.
Our copywriting team has wholeheartedly adopted artificial intelligence, integrating these tools into our systems and processes, allowing for more efficient and virtually unlimited content generation. The quality of our output has greatly improved with the assistance of AI, with more stringent quality control measures now in place.
We leverage various AI writing tools, from creating SEO-optimized blog content to crafting articles. Each AI writing platform offers unique capabilities making them an integral part of our content creation strategy. Leveraging these great AI writing tools is key to staying ahead in this competitive field.
Popular Questions
Why is autoblogging.ai better than Jasper AI?
The main reason autoblogging.ai is better than Jasper AI is because Autoblogging.AI offers the unique ability to automatically upload drip-fed bulk articles to websites, which Jasper does not.
This process massively helps when streamlining content publication.
Additionally, Autoblogging.AI's keyword optimisation feature enhances the potential for improved article rankings.
These advantages collectively make Autoblogging.AI a more versatile and effective tool compared to Jasper.AI for generating, optimising, and managing content.
Why is autoblogging.ai better than Copy.ai?
Autoblogging.ai is better than Copy AI is because of how many time saving and useful features autoblogging has over copy.ai.
Autoblogging.AI offers customisable writing styles, automatic incorporation of media-rich content, and pre-upload grammar correction, ensuring a polished and engaging end result.
And whilst Copy.ai is a good AI content tool, it can not offer these features.
Why is autoblogging.ai better than Writesonic?
Autoblogging.ai is a better tool than Writesonic mainly due to the quality and accuracy of the content it produces.
Whilst Writesonic certainly isn't bad, we found Autoblogging.ai to offer the best quality AI content on the market.
Additionally, Autoblogging's easy usability, cost and bulk uploading features are other reasons we prefer this tool to Writesonic.
Why is autoblogging.ai better than Rytr?
Many see autoblogging.ai as a better tool than Rytr as a result of Autoblogging's vast amount of features available.
Whilst Rytr does deliver high quality content, it struggles to offer worthwhile features like Autoblogging's God like mode, bulk uploader and rich media embeds, which make publishing high quality, media rich content at bulk a breeze with Autoblogging.AI.
Unfortunately, Rytr's features are still too simple in relation, and make it not as good or in depth as Autoblogging.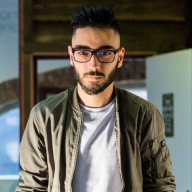 Paid Ads Expert | Business Investor
£1.33 Million In Sales Generated | Business Paid Ads Specialist | B2B Lead Generator | Business Growth Specialist
About FatRank
Our aim to explain and educate from a basic level to an advanced on SEO and Social Media Marketing.
Recent Posts