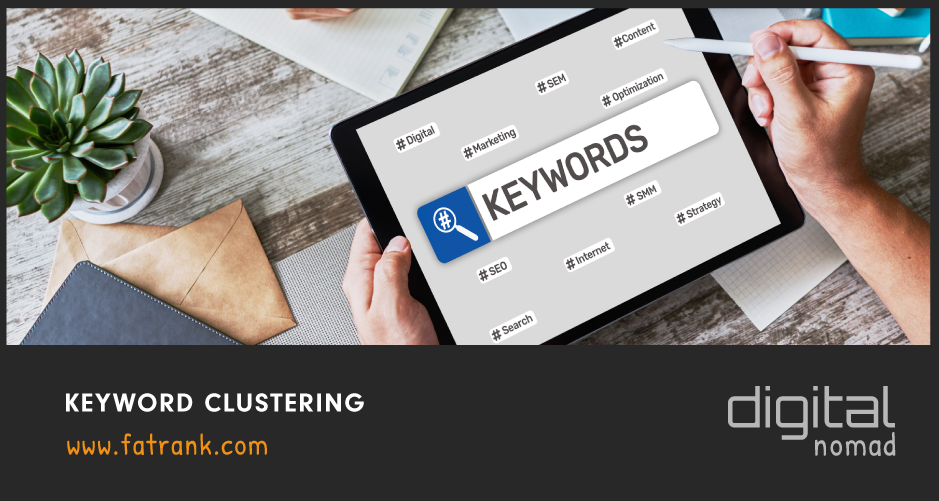 Keyword Research has been made easy to carry out because of amazing tools like ahrefs and semrush.
But segmenting these keywords to determine what pages need writing can be tiresome and time-consuming.
Understanding the one page for one corpus is critical to your SEO tactics.
Are you still carrying out the keyword clustering manually or using an advanced AI tool to do the heavy lifting?
What Is Keyword Clustering?
Keyword clustering is segmenting keywords into clusters relevant to the search intent.
SEO specialists cluster phrases after keyword research is carried out into small groups.
The small groups of keywords are what determines the pages you need writing on your website.
To achieve higher rankings in the SERPs you need to create topical articles around the whole topic of your site.
Best Keyword Clustering Tools
Keyword clustering can be a fully automated process performed by keyword clustering tools.
From our research here are the best keyword clustering tools:
Keyword Cupid
Topvisor Keyword Сlustering Tool
SpySERP Keyword Grouper
Keyword Clarity Grouping
SE Ranking Keyword Grouper
How does Keyword Clustering work?
Keyword clustering is based on the first ten search results that a search engine shows for a certain search query.
Some tools like keyword cupid base their results on the top 100 with a weighting system applied.
The general algorithm of keyword clustering includes four steps that a tool completes to cluster keywords:
The tool takes keywords one by one from the list and sends them as search queries to the search engine. It scans the search results, pulls the ten first search listings, and matches them to each keyword from the list.
If a search engine returns the same search listings for two different keywords and the number of these listings is enough to trigger clustering, two keywords will be grouped together (clustered).
A minimum number of matches in the search results that trigger keyword clustering is called the clustering level. The clustering level is customizable, and most tools allow changing it in the settings prior to the keyword clustering.
If a tool finds no matching URLs on the first page of the search results, these keywords are sent into a separate group.
Apart from the clustering level, there are also different types of keyword clustering that affect the way all keywords within one group are linked to each other.
The type of keyword clustering can be set prior to the clustering also.
Keyword Clustering Level Settings
As clustering levels is customisable then what is the best level to set in the settings?
The keyword clustering tools allow changing it in the settings prior to the keyword clustering.
The clustering level affects the number of groups and keywords in the group after clustering.
Higher Clustering Levels
The higher clustering level (7-10 matching results) produces more pages to write with fewer keywords in every group.
This happens due to a minimum chance to have 7-10 matching documents on the search results page.
It would need to include almost all pages in the SERPs for both searches which is unusual.
Having higher clustering levels can yield incorrect groupings and you could end up writing two pages on a very similar topic causing content cannibalization issues.
Lower Clustering Levels
The lower clustering level (1-2 matching results) produces fewer pages to write with a lot of keywords to cover on the singular web page.
This happens due to a high chance to have 1-2 matching documents on the search results page.
Having lower clustering levels can yield incorrect groupings and you could end up writing one-page covering multiple corpora (not matching search intent).
Perfect Clustering Levels
The perfect clustering levels for grouping keywords is 3-10 matching results.
You are now getting enough different groups with a higher quantity of keywords than the higher clustering group.
There is a debate on the settings whether to tweak the lower number to the 2 or 4 figure.
Google Is Not Always Correct
Google is still stupid comparing to an algo but all in all, we are trying to rank for a machine, so structuring content and queries around it make more sense than following our own bias.
Google isn't always right and to rank sometimes you might have to follow google SERP
The thing is that a tool can only show the door, it will never be able to open it.
So a user who interprets the world is always needed, that's why a keyword clustering tool is never going to replace a skilled SEO.
It's only meant to help to make sense of the initial organization of the groupings.
Summary
Manually trying to work out keyword intent is failing us all.
SERP intent is so important and beats out keyword intent.
You'll spend hours identifying and mapping keywords, but if you don't take it one step further to find SERP intent, your content might never rank.
SERP intent will let you know exactly how to target that blog post to match what Google wants to rank.
The keyword clustering tools can organise and segment the grouping of words to match the search results for what pages you need to write.