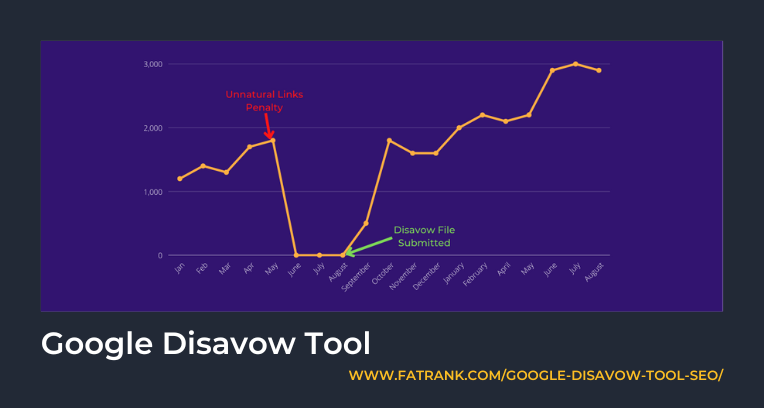 Google Disavow Tool SEO
Backlinks are a huge ranking factor in September 2023 and if someone says otherwise are creating clickbait titles or selling an SEO course on content.
Links are normally great and it is amazingwhen someone shares your content with their audience.
Not all links are good and understanding problematic toxic links is just as important to fix in September 2023 as acquiring new fresh links. The Google Disavow Tool is an underused SEO tool that all digital marketing companies should be leveraging.
Google's web algorithm crawls through billions of web pages and backlinks to identify spam content and protect its users.
Algorithm-based link penalties appear during every Google core update and turn very successful ranking websites into receiving huge SEO drops in ranking.
The backlink disavow file tells Google that they don't want certain links from external sites to be considered as part of Google's system of counting links to rank web pages.
If you have been hit by a traffic drop or lost rankings you need to understand the importance of the Google Disavow Tool.
What is the Google Disavow Tool?
The Disavow tool is part of Google Search Console (formerly Webmaster Tools) that allows websites to discount the value of an inbound link, helping to prevent link-based penalties.
A disavow file is a text (. txt) document which you upload to Google Search Console which lets you deactivate links (or domains) that link from another domain to your website.
The aim of a disavow tool is to clean up your backlinks pointing to your site, either proactively to ensure you avoid any Google penalties in the future, or reactively to help you get out of an existing Google penalty.
Should I Use The Google Disavow Tool?
The Google Disavow Tool can reduce the chances of being served with manual action penalties as a result of your backlink profile being toxic.
All website owners should use the Google Disavow Tool as a proactive measure to disavow links even before they start affecting your website negatively.
Disavows continue to be the number one method for website recovery and help websites with large drops in organic traffic.
Proactive Disavows
Proactively using the Google Disavow Tool allows you to maintain the toxicity score to be below the threshold for your industry.
Never wait until the problem arises and as business mentors say "fix the roof when the sun is shining" is a great example of proactive disavows.
Google is bound to target some spammy or toxic links in the future, so it might be best to err on the side of caution and proactively disavow them.
As the saying goes "If it ain't broke, don't fix it" then with proactive disavow services you only upload the most problematic backlinks that are of the most concern.
Are Disavows Good or Bad?
Disavows is a superb solution to disavowing toxic problematic links in your backlink profile.
Not all websites need a disavow and the Google Disavow Tool should not be used sparingly.
Google's John Mueller stated in clear terms that the "vast majority of sites" do not need to use the disavow tool.
If a website is struggling to rank or had a sudden drop in rankings then a backlinks disavow should be certainly considered to bounce back to your former rankings.
Is There Any Benefit to Using Google's Disavow Tool If You Do Not Have a Manual Action?
There are huge benefits to disavowing a large number of toxic links pointing to your website.
Many website owners only order a link audit service when receiving a manual action penalty.
But being reactive is too late and the damage is done with huge drops in traffic and rankings for google manual actions.
Having a proactive disavow to cleanse your backlink profile has been seen to see massive traffic increases for many customers.
Filing a thorough disavow helps remove this distrust and your website could see improved SERP rankings.
Does Disavowing Links Work In 2023
Yes, disavowing link in 2023 still works, and in fact probably works better than ever.
Google will always be cracking down on sites with spammy links, and the more you're able to show Google your link profile is clean, the better.
Disavowing links in 2023 has seen hundreds of thousands of companies boost their rankings within the search engine results pages, the important thing is being certain your disavow has been done properly.
This is why we'd always recommend using a professional to carry out your disavowing of links, as it's crucial this is done right.
Best Disavow Tools
The best Google Disavow SEO Tools in September 2023 are:
Link Research Tools
Link Research Tools is an SEO software that helps website owners improve their organic rankings in Google search engines.
LRT is the common name used for Link Research Tools and advanced SEOs have voted LRT to be the number one SEO tool to use for Google Disavow's.
Out of all the disavow tools then Link Research Tools a must to have an account with in September 2023
Check out our full guide to Link Research Tools as it is a must-have SEO tool if you have websites with a large backlink profile.
The Link Detox Tagging Rules created inside LinkResearchTools save a lot of time and help spot problematic links so easily.
Google Search Console
Google Search Console is Google's very own website analysis tool, presenting data for website owners.
Within the tool, there's a "links report" section that shows owners the links pointing to their site that may be worth disavowing. Once you've got your list of all the URLs you want to disavow, you can upload your disavow list directly to Google's disavow links tool page, and it's as easy as that.
Whilst the process of disavowing through Google Search Console is simple, we would always recommend using a more in depth tool like Link Research Tools as it's easier to reliably create your disavow list with the knowledge you've got it absolutely right.
AhRefs
AhRefs is another great disavow tool that enables its users to analyse their backlink profiles in detail, determining which links are worth disavowing on your site.
This tool does a good job and bringing back detailed data about your links, and we love how easy it is to navigate and sort through all the links on your site.
Additionally, aHrefs can also be used to analyse content, track rankings do keyword research, and more, so this is is overall a really great versatile tool for many different scenarios.
Semrush
Similarly to aHrefs, Semrush is also an extremely multi-faceted tool that can be used as a useful disavow tool also.
The ability to easily navigate the Semrush interface to gather all the data you need is handy, and like aHrefs, the data is accurate and plentiful.
We would say that whilst this tool is good for disavows, it definitely specialises more in being an overall SEO and marketing tool than it does a dedicated disavow tool. Despite this, there's a lot of value in the tool in general and certainly worth looking at.
Majestic SEO
Majestic SEO is a link building tool that can be used for disavowing purposes too. This tool focuses solely on website's backlinks, so the tool itself is less versatile than aHrefs and Semrush.
Despite this, the data it does return is detailed and helpful, particularly when looking for backlinks that are spammy and worth getting rid of.
This tool therefore is worth a mention as it can be used well for disavows. However, we feel a tool like Link Research Tools offers more value if you're serious about carrying out a thorough disavow.
How to Disavow Backlinks?
If are looking at how to remove unnatural links you need to submit a disavow file in Google Search Console.
Here are how to disavow backlinks with Google Disavow Tool:
Open Google Search Console
The new disavow links tool is here: https://search.google.com/search-console/disavow-links
Go to the 'Disavow links tool' and select your website
If you disavowed your links before, you'll see info about that
Click on 'Choose file' and upload your new disavow file
The disavow will remove spammy backlinks pointing to your website
If you have the domain set up as a 'Domain Property' the new tool isn't currently supporting the disavow file, so please use the URL Prefix properties.
If you have the domain set up as a 'URL Prefix' then I always suggest uploading it to all variations you have set up in Google Search Console e.g. https/non https, www/non www etc.
The removal of unnatural links pointing to your domain usually yields a jump in SERP rankings.
How to Keep a Clean Backlink Profile After Disavow File Has Been Uploaded?
Naturally toxic links, scraper links and backlinks you have not acquired will continue to point to your website.
The only way to ensure that you always have a clean link profile is to order regular Link Audits.
Proactive link audits are a great way to keep your backlink profile clean and consistently disavow problematic links.
Acquiring new relevant high trusting, highly powerful and low toxicity backlinks is also an amazing way to keep your backlink profile below the DTOXRISK metric in LRT.
Popular Questions
Why is white hat backlinks I paid for included in the disavow file?
White hat backlinks can end up in the disavow file if they score low trust, low power and high toxicity metrics.
The fact you have paid money for backlinks means that you have violated Google's guidelines.
Only links that are affecting your backlink profile are added to the disavow file.
Google Webmaster Guidelines were violated if you pay for links, but link audit experts will only add toxic backlinks to a disavow file.
Can I remove some links out of the disavow file?
Links are in the disavow file because they are toxic, lack trust, and are non-relevant or problematic to your websites.
The link audit specialists have put the URLs in disavow file for a specific reason so removing links cause endless cycles of rejection if submitting the reconsideration request.
Link penalties are hard to get out of these days so don't look to remove problematic links.
It is best to build new fresh trusted backlinks to strengthen your backlink profile.
Is removing a backlink better than disavowing?
Google would rather you remove the link, but this is not always possible as most webmasters do not reply on outreach for link removal.
Removing Unnatural Link Google Penalties or Manual Actions you need to remove or disavow the backlink.
Disavowing a link in Google will not affect anything in other search engines such as Bing, Yahoo, Yandex, and Duck Duck Go. So trying to get the link removed is better, but many times it is not practical or worth the costs of trying.
A disavow is a great alternative when removing the toxic backlink is not an option.
Why does Google Search Console still show disavowed links?
You will still see backlinks in Google Search Console to your website even if they are disavowed.
GSC does not remove these and that's just how it is.
How many disavow files are allowed for a website at a time?
One disavow file is allowed per website.
This google disavow file should be updated with toxic backlinks deemed low quality, or they violate Google's guidelines.
Should you disavow URL or domain?
If it is likely that the whole domain is spammy, we'd disavow the entire domain using "domain:" directive, instead of just a single URL.
If you receive thousands of backlinks from the same website it is highly recommended to use the "domain:" directive in the disavow file.
The domain: keyword indicates that you'd like to disavow links from all pages on a particular site
What Type Of Backlinks Are Added to a Disavow File?
Here are reasons some link types are added to a disavow file:
Backlinks look spammy and unnatural
Does it link out to many sites?
Does the content make sense? (e.g. spun or AI content)
What is the link type (e.g. comment spam or some sitewide sidebar links would be marked as toxic)?
Is the link relevant to your site?
Is the link visible?
Does it have any traffic or rank for any keywords?
Is the web page or domain authoritative? (check LRT power)
What's the anchor text? If you have an unnatural ratio, then it might be required to disavow some links with targeted anchor texts.
Is the link follow/nofollow? No point disavowing nofollow links, right?
Is it a legit link or one of these scraping/statistical tools?
Is it a link from a porn site?
Is the domain the link is placed hacked?
Is the link placement part of a negative SEO attack?
Check out all the link detox tags we use when sending a completed disavow file service.
Can You Reavow Links You Have Previously Disavowed?
It is possible to reavow links you have previously disavowed.
You can reavow links by removing them from the list of links submitted in the .txt disavow file.
Removing valuable backlinks from your disavow file needs to be resubmitted to the Google Disavow Tool.
When reavowing a link from the disavow .txt file you are removing the invisible no-follow tag that is placed so the link is no longer used in calculations made by the Penguin algorithm.
A professional link audit service from companies like Backlink Doctor will evaluate your whole backlink profile as reavowing backlinks could help you pass power and trust to your website that was previously disavowed.
Final Thoughts
Submitting backlink disavow files in Google Search Console is a must for large websites that naturally start to receive toxic links pointing to their website.
Any affiliate website, rank or rent site or domain ranking high in the Google SERP will get problematic links over time.
As an SEO you might not even be purchasing backlinks proactively, but you still need to be tracking and keeping your backlink profile clean.
Registering to all the link disavow tools can be expensive as LRT + Ahrefs + Majestic SEO can cost you over $2000 per month – just for the SEO tools.
The best solution, if you are not running multiple websites, is to get a done-for-you link audit service completed from backlinks disavow specialists.
The bad link removal services all check spammy backlinks and add the list of google disavow links to the google removal tool in Google Search Console.
Searches Associated With Google Disavow Tool SEO
disavowed links
disvow links
disavowing links
disavow link google
disavow backlink
disavow backlinks google
google disavow backlinks
webmaster tools disavow
google webmaster tools disavow
disavow links google search console
google search console disavow
remove backlinks
remove bad backlink
bad backlink removal
google website spam checker
bad links removal
find toxic backlinks
backlink removal
All Disavow Toxic Backlink Related Posts
Check out the in-depth list of related posts to disavowing toxic backlinks.
The list of articles show everything you need to know about removing dangerous backlinks that could be penalising your websitein September 2023.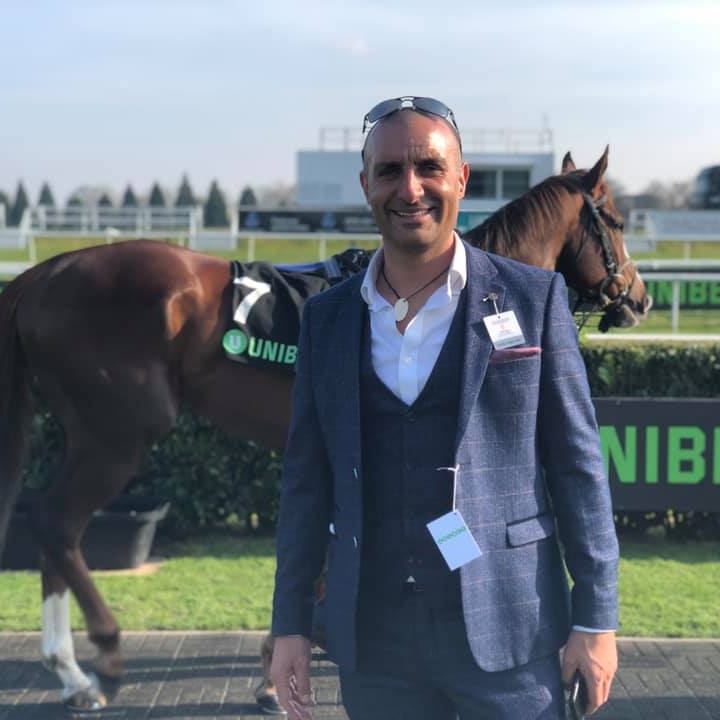 Entrepreneur
James Dooley is a British entrepreneur, SEO, investor, and philanthropist. James has built a huge Search Engine Optimization team that focus on organic SEO endeavours, including affiliate marketing, lead generation, as well as SEO services.
About FatRank
Our aim to explain and educate from a basic level to an advanced on SEO and Social Media Marketing.
Recent Posts