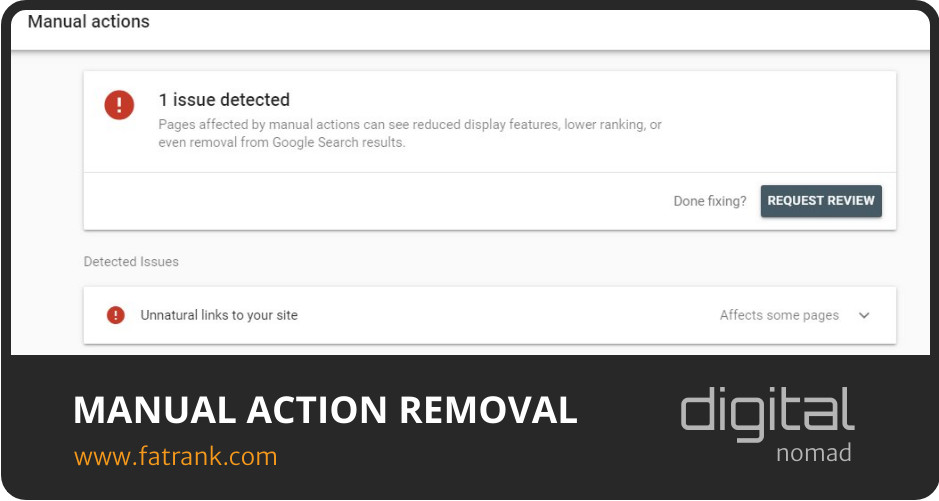 Manual Action Removal
If you've been hit with a manual action penalty we have proven success at removing manual action google penalties.
The google penalty removal services are a great strategy to try and recover from your sudden drop in traffic as you have been hit with an unnatural link penalty.
If you are looking for a Link Audit & Bad Backlink Removal Service you might want to check out the guide to all the top-rated link audit specialists.
Are bad backlinks to your website hurting your search rankings? Let the link audit experts perform a full assessment of your link profile and remove the red flags that are holding you back from ranking higher in the SERPs. Whether you are trying to reverse a penalty from Google or just want a routine check to make sure your backlink profile is clean, our expert team of link auditors and cleanup crew can help.
Before we get started there is an unnatural links penalty recovery service provided by Backlink Doctor who provide a toxic link removal in hope of recovering from these nasty Google penalties that cause huge organic traffic drops in the SERP.
In our Manual Action Removal guide, we explain how to recover from Google penalties, the best tools to use for disavows and information about the next steps after a reconsideration request has been revoked in October 2023.
What Is a Manual Action?
A manual action is the manual process of a Google quality rater, penalising or sometimes even de-indexing a website for going against their Google guidelines.
Google employs thousands of quality raters that spend their days analysing the toxicity of websites online, in order to determine whether they should receive manual actions.
If you receive a manual action yourself, this should be seen as a sign that you are doing something that Google doesn't like, and is deemed spammy or un-natural based off your industry.
Why Do Manual Actions Happen?
Manual actions happen because Google care about presenting its users with the most valuable information related to specific searches, and any website attempting to force their way into the top of the searches by unethical means.
Google make a conscious effort to reduce as much spam as they can to provide the most honest search engine result pages, and their manual actions go a good way to doing this, penalising sites that have overstepped the mark.
When are Manual Actions Given?
There are many instances where a manual action may be given to a website on the internet. The main reasons a manual action would be given to a site include:
Unnatural inbound links
Unnatural outbound links
Keyword stuffing
Thin content
Hidden text
User-generated spam
Cloaking
Spammy Free Hosting
And more.
The list of reasons manual actions are given changes overtime, as new Google algorithms are put in place partly to combat the spammy and unethical techniques of others online.
Why Cleanup Your Backlink Profile for Google Penalty Removal?
Toxic links went from carrying no value to being a lead weight on your rankings, ever since Google's Penguin update went live.
Negative SEO attacks, black hat link building, and other factors in your website's history could have all contributed to your website receiving a massive hit to your rankings.
If your website has suffered from Google's algorithm updates or is even penalised you need to identify and clean up your backlink profile to get the Google Penalty lifted.
Creating a disavow file with all of the toxic links and submitting it to Google is a signal you no longer want these counted against your site.
If you were hit with a manual penalty, the re-inclusion request for Google's spam team helps to remove the penalty and allow your site's traffic & rankings to recover.
How do I remove a penalty from Google?
To remove a penalty from Google you do the following steps:
Hire a professional link audit service from a fully LRT certified disavow specialist
Provide the domain name
The link audit will assess all backlinks and create a toxic disavow file
Submit the disavow file to Google's Disavow Links Tool to devalue those linking signals
Create a Reconsideration Request in Google Search Console
Unnatural link penalties are very common, and the only way to remove a link penalty is to remove the backlinks that caused the penalty.
Why Choose a Link Recovery Consultant?
Let's face it, removing a penalty from Google can be a time consuming and stressful process. This is why we'd always recommend hiring the professionals to do this work for you, enabling you to focus on improving and growing out the rest of your site.
Our link audit service can go a long way to saving you valuable time and money, highlighting exactly the links you need to disavow to get out of that dreaded Google penalty.
Be sure to get in touch with us today if this is something you're interested in.
What software do you use for the Google Penalty Removal Service?
There are many software providers you can use to help with Google Penalty Removal Service, the most recommended software tools include:
SEMrush
Cognitive SEO
Kerboo
The best software that gets the job done is LinkDetox from LinkResearchTools.
LinkDetox uses 25 link sources we believe it provides the most complete backlink audit possible in October 2023.
What Link Audit Tool is Best for Deep Backlink Analysis?
The best link audit tool for Deep Backlink Analysis is Link Research Tools as it provides calculations of toxic links pointing to your domain.
The full analysis and removal services inside LRT help improve your website's rankings and avoid or reverse penalties.
Link Detox analyses and calculates your site's entire known profile and identifies bad and suspicious links.
We combine automated tools and manual human reviews to make sure that no stone is left unturned.
LinkResearchTools creates the disavow file ready for you to submit to Google's Disavow Links Tool.
Can You Remove Links from Disavow File After Manual Action Revoked
When looking to remove a manual action penalty you remove many inbound backlinks to cleanse the backlink profile.
You can remove backlinks from your disavow file, but you need to be very careful not to get yourself another Manual Action.
Our suggested steps are:
Wait for at least two weeks after the Manual Action has been removed – this is a very sensitive time and you really want to make sure that the Google reviewer is not going to come back!
Contact us and ask for a Disavow File Audit, in many cases this will be included in the original fee you paid.
After analysing your best and safest links we can then undisavow them – the goal is to get your high-quality links back, whilst staying "under the radar" as far as Google is concerned
What to Do After Fixing Manual Actions
After your manual actions are fixed, you should submit a reconsideration request directly to Google in the Manual Action Report.
Be sure to offer detail about why you should be reconsidered within the report, discussing how you acknowledged and fixed the problems honestly.
Google can take anywhere from a few days to a few weeks to get back to you on this, and when they do, you will be notified via email.
How do I Avoid Manual Actions In The Future?
It's simple, really. To avoid having manual actions crop up on your website in the future, it's best to focus on carrying out white hat SEO techniques only for your websites.
This will not only ensure that the work you're doing is clean and safe, but also that Google is extremely unlikely to deem any of it as spammy, or worthy of ever being in a manual action in the future.
Essentially, building and optimising your website the right way is the key to ensuring you avoid manual actions, period.
Popular Questions
Why is my Manual Action still showing in Google Search Console after it has been revoked?
It takes about 48hrs for the manual action to disappear from Google Search Console.
When the Manual Action Penalty has been revoked it can remain in GSC for two days.
Stay patient because the revoked Manual Action penalty will be removed within 48 hours.
On Reconsideration Requests do you submit all versions of your website?
When submitting a Reconsideration Request in Google Search Console you only need to submit one version of your site.
Submitting multiple versions in GSC should be avoided.
When the Manual Action is revoked, it will disappear from all variations in Google Search Console.
A Manual Action is applied to all versions of your domain and similarly will disappear from all when the penalty is removed.
Do NOT submit all these website variations:
http://domain.com
http://www.domain.com
https://domain.com
https://www.domain.com
How long after a manual action has been revoked will the keywords sustain their positions?
There is no guarantee you will get all keyword rankings back to the former positions.
Having submitted a Reconsideration Request you will of disavowed some backlinks, which might of lost some power to your website.
To increase rankings we suggest that you still try and acquire links, but keep them looking as natural as possible.
How Long Does a Google Penalty Last?
A Google penalty will last on your site for 2-3 years, unless you take action to remove the Google penalty yourself.
How Do I Know If I Have a Google Penalty?
To find out if you have a Google penalty, sign into your Google Search Console, click "Search Traffic", then manual actions. If you have a manual action, you will be notified in that section.
All Disavow Toxic Backlink Related Posts
Check out the in-depth list of related posts to disavowing toxic backlinks.
The list of articles show everything you need to know about removing dangerous backlinks that could be penalising your website in October 2023.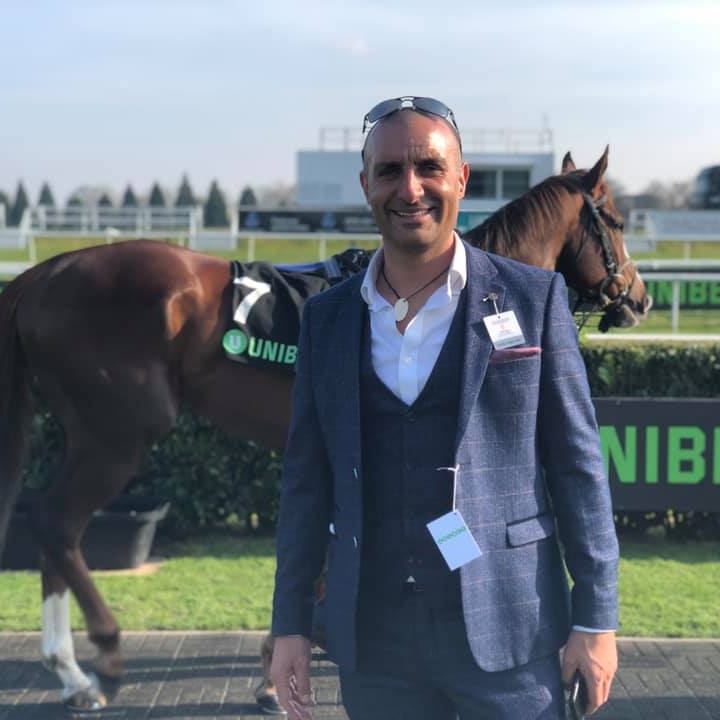 Entrepreneur
James Dooley is a British entrepreneur, SEO, investor, and philanthropist. James has built a huge Search Engine Optimization team that focus on organic SEO endeavours, including affiliate marketing, lead generation, as well as SEO services.
About FatRank
Our aim to explain and educate from a basic level to an advanced on SEO and Social Media Marketing.
Recent Posts