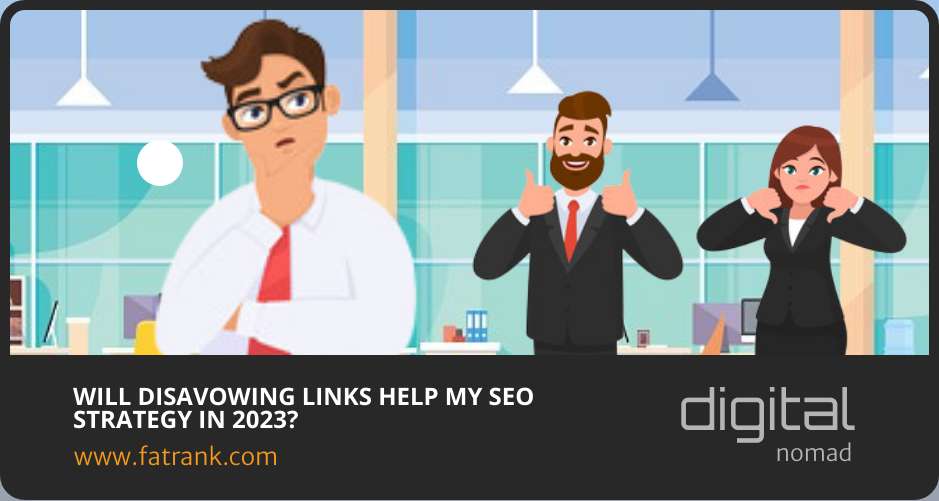 Will Disavowing Links Help My SEO Strategy in 2023?
Disavowing links are one of the most powerful SEO strategies to recovering sites from dramatic drops in rankings – period!
Anyone who says a backlinks disavow service does not work is a retard. Harsh, but true.
When people say disavows are bad – it is like saying backlinks do not work in September 2023.
No let me rephrase your what you actually mean here when you are saying disavowing links do not work.
The Google Disavow Tool can be useful but it can also be very dangerous. If not used properly, it can mess up with your website's rankings on Google.
Too many so called SEO specialists attempt to submit a disavow file with no real knowledge on what good links look like.
In my Disavowing links guide we will gather industry leading thoughts on why the google disavow tool could be your best friend (if used properly).
Anyone who knows myself will understand I am all about networking and trying to help elevate others do well in the search engine optimisation world.
I do not feel SEOs go out publicly to share misinformation or SEO myths.
But the problem lies when people say "Well this site is not doing this" or "In my experience that has not happened".
The truth that SEOs need to understand which is very important is this saying I have created:
IT IS ONLY A PROBLEM, WHEN IT IS A PROBLEM – AND THEN IT IS TOO LATE
Please stop sharing mistruths or misinformation because you have not had the experiences or expertise in testing SEO practices until they break.
All SEOs need to adapt the "IT IS ONLY A PROBLEM, WHEN IT IS A PROBLEM – AND THEN IT IS TOO LATE" approach by being proactive with your SEO efforts.
Dsiavowing toxic links, improving EAT signals, building topical authority and acquiring quality new backlinks are three areas you 100% need to work on to win in the most competitive SERPs in 2023.
If anyone tells you otherwise they are sharing misinformation because I have some of the largest SEO data sets to tell you otherwise.
My testing is not myself in my bedroom in local SERPs but is part of a private community in multiple countries and data sets span hundreds of millions web pages on what is being penalised and why some big websites are crashing in traffic, rankings and revenue.
Lets Roll Back Several Years
In the SEO communities many years ago a lot of the biggest influencers created blog posts saying "Do Not Use The Google Disavow Tool" and "Disavowing Links Is A Trap To Tell Google Your Website Is Spam".
Nowadays all the SEOs who do not test anything and hang onto every word they read (as being the gospel) believe these SEO myths.
The SEO industry in September 2023 is seriously lacking training and information of link trust, backlink toxicity and link patterns easily detected in backlink profiles.
Lets Debunk The Myth
Anyone who truly believes the Google Disavow Tool does not have its advantages I challenge you – please take up my challenge publicly.
If you truly believe the disavow tool cannot help websites then send myself here information on a disavow file submitted and lets publicly see whether you have filed the correct the domains?
I bet my bottom dollar the diavow file will be missing some toxic links from the file OR even worse you have submitted some links (which might have some degree of toxicity) but they are passing power, relevance and trust so should be undisavowed.
In the wrong hands submitting a disavow file to Google Search Console can cause more harm, than good
But because of the lack of your intelligence please dont try to share publicly that disavows dont work and be presenting misinformation.
Why Do Many So Called Experts Get Disavowing Links Wrong
I can show hundreds of examples of this working and also uncover why so many get this wrong.
SEOs who say a backlinks disavow don't work are probably the same people saying "backlinks don't work" – no the wrong type of Backlinks don't work.
The true experts understand the following:
Toxicity of a backlink
Trust associated to the backlinks
Traffic metrics
Referring IP patterns
Over optimisation of anchor text
Toxicity thresholds per niche (which varies massively from casino to local SERPs)
Power of a backlink
Natural link placements
Relevance
Here is a scary statistic for you and in the last 4 years of submitting disavow files we have had to undisavow many backlinks from previous disavows submitted.
97% of disavow files previously submitted we found to have backlinks submitted that were passing some form of relevance, power and trust.
So a disavow file is not just about adding problematic toxic links, but making sure you are not submitting many that are passing power or trust
Have you previously submitted a disavow file and it ended up harming your website?
Maybe you did not hire a link detox assessor who can understands and studies backlink profiles on a daily basis?
How Our Team Benefit From Backlinks Disavow Misinformation
Our team recently have been focusing growth on using the bolt on acquisition method and rolling up investmenets for purchasing digital assets.
The team of buyers specifically research and look for websites that have been hit with huge penalties or traffic drops for us to recover them.
Many times when a site is hit there is two glaring issues which is the need for a PROPER link disavow service or raterhub has hit your site and you are lacking huge EAT signals.
Other areas in which the domain buyers are trained to research are:
The fact the SEO industry does not think link disavows are good leaves opportunities to buy sites that have been penalised and we can reverse the dramatic drop in traffic.
Best Place To Have a DFY Disavowing Links File Created
The best places to assist you with Disavowing Links and submitting a disavow file to Google Search Console are:
Rick Lomas – is debatedly the best rated link audit specialist
Marie Haynes – years of experience submitting disavow files
A certified Link Research Tool specialist
Do not take your problematic backlink profile down to chance.
Summary
The industry needs to stop rehashing misinformation as it creates a vicious circle (a sequence of reciprocal cause and effect in which two or more elements intensify and aggravate each other, leading inexorably to a worsening of the situation).
Google in many instances do a great job of ignoring spammy links.
BUT there is thresholds your backlink profile can take and if you trigger above the threshold you will be hit hard and can become very costly when a domain drops so dramatically in rankings and traffic.
Do not take it down to chance and proactively look to disavow the toxic and problematic backlinks pointing to your domain.
Google recommend you using the disavow file "if you have a manual spam penalty, or if you knowingly took part in link-building practices that might be harming you."
But from testing tests and more tests we are seeing a proactive optimisation of your Google Disavow File future-proofs your rankings and gives you more leverage to acquire higher authoratative backlinks that will help your rankings improve.
Resources
Here are some other great resources on Why Disavowing Links Will Help Your SEO Strategy in 2023:
https://cognitiveseo.com/blog/5328/when-not-to-use-the-google-disavow-tool/
https://www.mariehaynes.com/disavow-advice-2021/
https://support.google.com/webmasters/answer/2648487?hl=en
https://blog.hubspot.com/marketing/google-disavow
All Disavow Toxic Backlink Related Posts
Check out the in-depth list of related posts to disavowing toxic backlinks.
The list of articles show everything you need to know about removing dangerous backlinks that could be penalising your website in September 2023.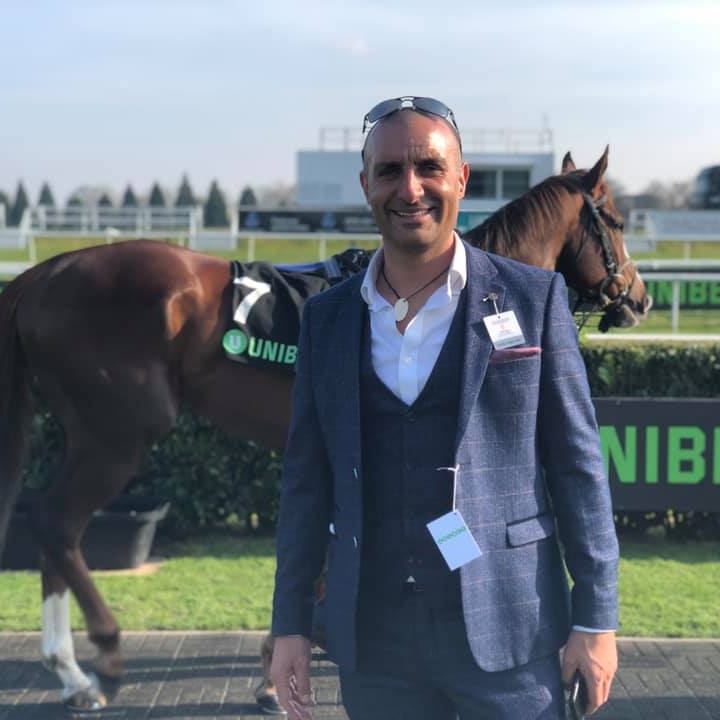 Entrepreneur
James Dooley is a British entrepreneur, SEO, investor, and philanthropist. James has built a huge Search Engine Optimization team that focus on organic SEO endeavours, including affiliate marketing, lead generation, as well as SEO services.
About FatRank
Our aim to explain and educate from a basic level to an advanced on SEO and Social Media Marketing.
Recent Posts