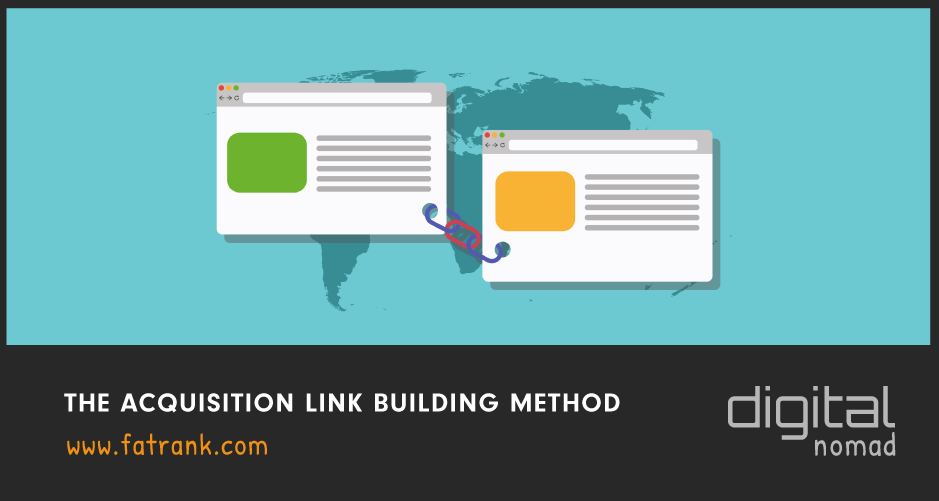 The Acquisition Link Building Method
The acquisition link building method is utilising 301 redirects.
But the important part of this strategy is doing it the right way as 90% of marketers fail to execute the strategy.
The most important aspect of 301 redirects is to line up the relevance perfectly. If redirecting to the home page it won't work because Google treat redirects to dissimilar pages as a soft 404. The 301s need to be precise in lining up the URLs to relevant posts.
Do you know how to carry out The Acquisition Method properly? If not stick around.
The Acquisition Method Explained
The process of the acquisition method is taking 301name.com and 301 redirecting it to moneysite.com/301name/ while preserving the link juice.
The redirection is set up in Cloudflare – not the registrar or the hosting. (as other top-level marketers have pointed out it really does not matter whether your preferred method is Cloudflare or hosting level – but what does matter is lining up the relevance).
A page is created on your existing website to match the 301'd domain where you are redirecting from so the relevance lines up perfectly.
The content on the moneysite.com/301name/ should match the Wayback archive of the dropped domain, expired domain or auction domain you are buying. OR you can create a press release article about the new acquisition of 301directname website to match the relevance.
Check out our ODYS Global Review and you will see why they are our preferred supplier for these domains.
But before you go buying any ODYS domains let me explain further why these are the best as understand keeping the domains warm and preventing link rot.
Why The Acquisition Method Is So Powerful?
The link acquisition method is so powerful because it gives you several thousand new referring domains to your website from a strong domain redirected.
The methodology of 301 redirecting super relevant domains to our money sites via CloudFlare has seen insane results. (our method is Cloudflare because can line up page to page relevance redirects, but you also can within WordPress if you prefer to build out the site).
When done correctly the link juice flows naturally through as the relevance is perfect and the redirect domain has remained in the index the whole time.
Why Create the 301 Domain Name Landing Page?
The domain name landing page adds to the flavour because you are linking up relevance absolutely perfectly.
Many marketers call the technique RSOS where you line up the title tag and URL to match from where the links are coming from (i.e. the 301 redirect domain).
Bonus Tip: Analyze the Wayback content of the domain you would like to redirect and create a new page (on the new domain) with similar content. Preserve the intent to avoid traffic bouncing back to SERP. If you can silo the visitors through to your other money pages you can drive conversions from this traffic when picking up super relevant domains.
Also because the powerful domains you are buying from Our Domains Your SEO have remained in the index and ranking, then these still get existing traffic. So, therefore, you want this traffic to convert and not bounce so creating this landing page to match the domain name the traffic is coming from will improve your user behavioural signals.
Utilising Full Power
You need to utilise the full effect of the age and links of the old domain you are looking to 301.
A sitewide 301 redirection is not giving you the full power and we recommend the following:
olddomain homepage >> 301 >> mydomain.com/olddomain/
olddomain innerpageone >> 301 >> mydomain.com/olddomain/oldinnerpageone
olddomain innerpagetwo >> 301 >> mydomain.com/olddomain/oldinnerpagetwo
olddomain innerpageALL >> 301 >> mydomain.com/olddomain/catch-all-lander
You want to work through the best by links on the site and repurpose these pages on your money site so the intent matches through.
With the remaining URLs, you want to trigger a catch-all lander trying to direct the visitor to the best place (internal linking to pages the visitor might require).
The theory behind creating the wildcard catch-all is because we all know a ton of tech errors can devalue a site or lose rank. So a load of soft 404s might cause your old domain to lose value and for that reason, the wildcard catch-all redirect to the lander is key from a technical standpoint.
Dwell Time Consideration
Creating the subcategory or landing page to perfectly match up the relevance is the most important recipe in this because it also reduces bounce rate.
If the searcher is expecting to see an article about computers and the redirection sends them a page about fitness they will quickly bounce and dwell time will be shocking.
Many SEOs have seen mixed results from 301s and all the examples shown to me have been when the redirected website and landing page don't match up.
The theory is Google is tracking the engagement signals on the 301s and checking referral traffic bounce rate on chrome or similar.
This then leads me to test CTR and buying social signals to these 301 domains to try and manipulate the click-through rate, dwell time and reduce bounce rate.
Why 301 Using Cloudflare?
The main reason we use Cloudflare for 301ing the domain is the DNS remains anonymous.
The DNS remains the same, which is a good signal for Google and they won't de-index the domain with this technique.
Without doing it via the registrar or hosting company it is hard for Google to see a change of ownership.
Cloudflare is free to set up and create the 301 redirects. Here is a tutorial on how to set up in Cloudflare:
Why ODYS Is the Preferred Provider?
The ODYS domains are warmed up and rank/stay indexed in the SERPs, thus improving the chances of success.
It's not a secret, we publicly tell everyone ODYS domains are WARMED UP and people know that. The main problem is that 1 man SEO armies out there don't have the bandwidth to warm up domains, this requires trained teams and SOPs when done properly and on scale. Most people simply don't have time for this, so they like the idea they are buying a domain that has been live for weeks even months, is indexed, gets traffic, avoids link rot, maybe even ranks for some old niche relevant terms. Buying this type of domain instead of one that was simply 'parked' with some ads on makes A LOT OF DIFFERENCE in the 301/money site strategy.
There is always the arguments of are non dropped domains stronger than dropped domains and do you get more power through the reverse sink or swim links in relevance.
ODYS test regularly and found keeping all domain in the index, ranking and 301 via CF so don't change DNS yields the best results.
Try ODYS below and get yourself a $100 voucher code when you sign up here.
GET $100 FREE CREDIT TO ODYS BALANCE
ODYS do not only provide domains for 301s but also a provider of DFY affiliate sites also which you might like.
Turbocharge Your 301 Redirects
The best way to turbocharge your redirects is by doing the following SEO strategies:
Order Social Signals from #SignalBoy to the URL where the redirect domain will be pointing
Order #SignalBoy Social Signals to the 301 redirect website to create a buzz and freshness around this domain redirecting
Order a Press Release to link the two brands together (your money site sponsors or acquiries the redirect domain)
Creating this buzz around the redirect domain and freshness of links will force the spiders to be crawling these URLs more.
The press release is an absolute genius idea (I cannot take credit for this but the SEO specialist has said I can share this trick and his case studies had constant traffic boners). I would love to share these results but have promised not to because they are his real money sites still to date.
What I love about the press release hack is that gives redirect domain freshness of links, URL all the links are going to other referring domains and glues the bond between the relevance of the redirect so easily would pass any manual review by Google Quality Raters.
301 Examples
Hit me with some examples:
301 internationaldovesociety.com to a page about pigeons since doves = pigeons. So this expired domain redirects to mypetneedsthat.com/doves-and-pigeons-as-pets/
301 mastrodigital.com/moz-vs-semrush-vs-ahrefs/ to the same topic on another site here theblueprint.training/moz-vs-semrush-vs-ahrefs/
301 animalorthocare.com/ to a topic-related page here mypetneedsthat.com/best-dog-knee-braces/
301 cbdforsure.com/cbd-oil-for-pain/ to a related page here americanmarijuana.org/cbd-oil-for-pain/ (in fact the American marijuana website does amazing with 301s)
301 truthonpot.com/2012/11/03/marijuana-and-sleep/ to related page americanmarijuana.org/best-cbd-oil-for-sleep-insomnia/
301 slamsale.com/coupon/royal-cbd-1000mg/ to related page royalcbd.com/product/cbd-oil-1000mg/ (huge jump in traffic within weeks of this)
The best website to follow at present is petside.com and watch this grow significantly in the next 12 months with a number of large sites 301ing through to the website.
As you can see on the examples then the redirected URL needs to be relevant because all the backlink profile to that specific site is going to transfer over to the new site.
What Others Say
Do not just take my word for the power of 301 redirects and see what others have to say.
Ryan Stewart
Ryan is generally at the cutting edge of the SEO hacks and check out this video on the acquisition method:
As you can see he was alerted to this method from Brian Dean at Backlinko who is another SEO dinosaur in the online marketing industry.
Alex Drew
Alex loves educating the SEO Industry about the domain aftermarket because the lack of knowledge is clearly visible.
A recent debate had Alex Drew saying:
Why would the algo penalize or ban something that happens in the whole wide web every single second? New companies emerge, grow and get acquired. Other bigger companies buy smaller companies to consolidate their portfolio. Whenever this happens, acquired or merged companies are being redirected to the new website, usually as a subfolder/page, or a landing page announcing the sale. THIS IS HOW THE INTERNET WORKS. There is absolutely nothing wrong with it and there is absolutely no reason for Google's algo, regardless of how evil it is, to ban a protocol which is legitimately used every single day: 301 redirects.
Again, the problem is SEO is becoming a cult divided into all sorts of hats, when in reality what really matters is growing your business, your brand, your site. If ODYS buys a competitor domain selling a business, we're most likely going to be interested in consolidating our user-base, forwarding the traffic and 301 redirecting the business we have acquired to a new landing page on our site, using the model acquiredbiz.com > 301 > odys.global/acquiredbiz/, with a landing page explaining everyone who visits the old site what happened, introducing them to the new brand and offering them options moving forward. What is wrong with this approach? And why would Google or any other search engine algo ever penalize a perfectly legitimate HTTP response status (301 redirect) which is meant to help visitors and improve user experience?
Companies and sites get acquired and merged every single second on this planet and consolidating web assets into one main brand is a very well known practice, far beyond SEO. Companies doing this don't even care about SEO and most of the time even lack a proper SEM/SEO department to oversee these type of redirects. They just do it to make sure everyone who visits the old acquired company gets to the new site.
That's why those who have a little bit of SEO understanding can hugely profit from this by using the exact same 'acquisition method' way of 301 redirecting super relevant aged domains to our existing money properties and skyrocketing growth. What's wrong with this as a growth tactic? Especially if you're using strong, authority, trusted, high traffic relevant domains which used to belong to similar businesses, etc?
Using the acquisition method 301 redirect is perfectly legal, there is absolutely nothing that would suggest it's not ethical and most of the times even provides higher value and user experience to all the visitors of the former brand or site that otherwise would have reached a parked page, or even worse, a 404 or Oops, this site can't be reached browser page?
We recently redirected a former gardening domain which expired due to some unforeseeable life events of the former owner. It was a pretty good traffic site averaging around 10k visitors a month. We managed to secure the domain before anyone else did and redirected it to an existing super quality gardening asset that we own. Guess what? Beyond links, SEO, rank graphs going up and all that – we've started making sales. And you perfectly know that unless you're providing value and helping people find what they want, there is no way these are going to click your affiliate links and buy something.
So please try to look slightly beyond SEO when thinking about the aftermarket of domains, aged domains if you want and try to understand there's a whole world out there where buying, merging and redirecting domains of existing and/or acquired businesses is a lucrative growth tactic, a world where this is applied every single second and where people don't care about soft 404s, link velocity, what Google thinks etc. Now I'm not saying go abuse a site using 301 redirects. What I'm saying is that it makes sense to fully take advantage of whatever works online when growing your business and obviously think outside the box.
Summary
Many SEO experts will know the power of the 301 redirects for link building.
But many seem to miss the important techniques of creating the landing page, redirect via Cloudflare so no DNS change and from a domain not containing link rot.
Many businesses are using this method also as part of their Bolt-On Growth Acquisition Strategy to quickly grow their portfolio of properties.
Would love to hear your thoughts on the power of the acquisition method for building your backlinks!
And some advanced affiliate marketers are taking this method onto another level using CTR to send traffic through the domain which is 301'ing and feeding back positive engagement signals clicking through to a dozen pages on their money site so the user behavioural signals on the redirection are giving positive engagement.
Would love to know what testing you are doing in December 2023 and whether you are doing the acquisition method. But have something extra I have missed?
Redirect FAQs
There is a stigma surrounding 301 redirects, which makes me chuckle.
It is usually the same folk who come out with statements like "LINKS DONT WORK" or "BUILD GREAT CONTENT AND LINKS WILL NATURALLY COME".
Now don't get me wrong I am a huge advocate for building amazing content, topical clusters and trying to attract natural backlinks.
But the truth is to stay ahead of the game you also need to know how to strengthen your webpages and domains.
If you buy cheap Fiverr GSA blasts, with no relevance, spammy anchors and low quality then yes "links will not work".
Same goes with 301 redirects and if you buy crap domains with no power, spammy anchors and do not line up the relevance then yes "redirects will not work".
Let us dive into some questions people ask.
Will Google Dampen The Impact of 301s?
No one truly knows how Google Black Box works and yes they could dampen the impact of 301 redirects.
Just like they could dampen the use of backlinks and dampen the impact of many other ranking factors.
If you live your life in fear on what Google "MIGHT" do then you will never take action and scale digital assets.
Do 301 redirects hurt SEO?
A 301 redirect don't lose PageRank anymore, according to ahrefs.
"…if you redirect domain.com/page1 to domain.com/page2, the redirected page should have just as much "power" as the original page."
But 301 redirects can cause plenty of other SEO-related issues if you do not line up the relevance correctly.
If the 301 redirected URL had many backlinks, check the anchor text, and make sure it has a connection to the new webpage it is linked to.
Are too many 301 redirects bad for SEO?
No real businesses and real websites acquire other companies and redirect them to their brand domain.
Step outside of the SEO world and understand what real businesses actually do.
Redirects are not bad for SEO, in fact, they help the internet from users finding 404 pages or dead URLs.
A bad 301 redirect implementation might cause all kinds of trouble, from loss of PageRank to loss of traffic.
Redirecting pages is a must if you make any changes to your URLs or purchase a domain you no longer want to update.
Can you reverse or change a 301 redirect?
Yes, you can 100% change or reverse a 301 redirect.
I recently changed many 301s because they were not implemented correctly (did not link to the most relevant webpages). After implementing these changes I have seen significant jumps in traffic and rankings.
You can reverse a 301-redirect, even though it's technically permanent. Removing the 301 though can see a drop in previous results the webpage might have had because the URL has not had any behavioural signals so if you are planning this we could recommend a signal boy blast to start driving some freshness of engagement to the page.
Does 301 Redirecting Expired Domains Work?
Expired domains are just domains with history.
Do you really think big companies rebranding and picking high-end premium domains, which happens to have had a different owner in the past, get 'hit' just because it's an aftermarket domain and not a new one?
Before Amazon purchased Ring.com, these guys rebranded from a newly registered GetDoorBot.com to a powerful premium aftermarket domain Ring.com.
Do you really think an algorithm update is going to get them just because they used a premium aftermarket aged domain with history?
Come on. Updates hit poorly built sites, not domains.
Sometimes I feel like SEOs are becoming a cult and need to step out in the real world.
Why Do Expired Domains Redirects Help SEO?
Expired domains come with power, history and when chosen correctly relevance.
Buy an expired high authority domain and 301 redirect it to your site – lining up the relevance from page to page.
This will pass over the link juice and authority of the old expired domain to your site immediately.
Bonus points if that domain name has existing traffic.
Will a 301 only power up a page it points to or the whole site?
The 301 redirects will certainly power up the page in which it points to.
Then with good use of internal linking and silo structure, you can distribute the link juice throughout the whole website.
So yes the 301 will up power the whole site.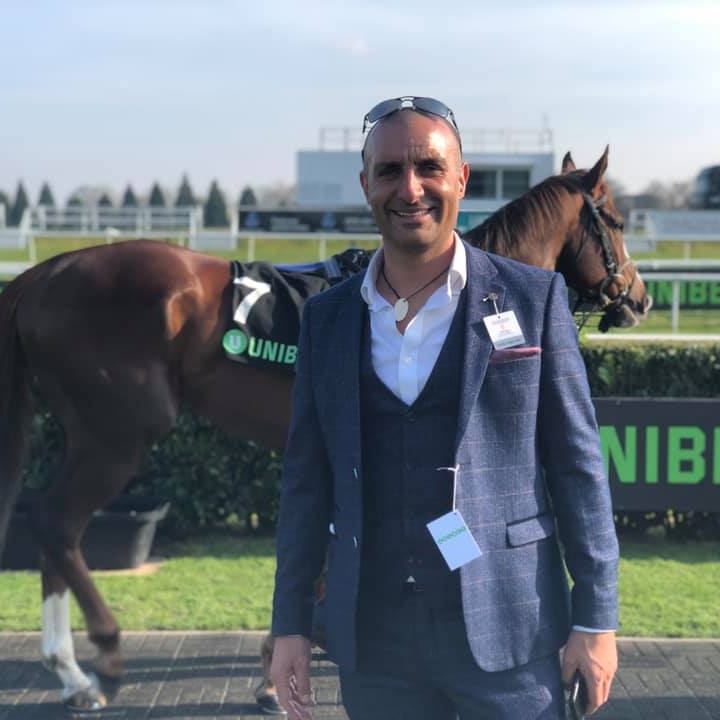 Entrepreneur
James Dooley is a British entrepreneur, SEO, investor, and philanthropist. James has built a huge Search Engine Optimization team that focus on organic SEO endeavours, including affiliate marketing, lead generation, as well as SEO services.
About FatRank
Our aim to explain and educate from a basic level to an advanced on SEO and Social Media Marketing.
Recent Posts