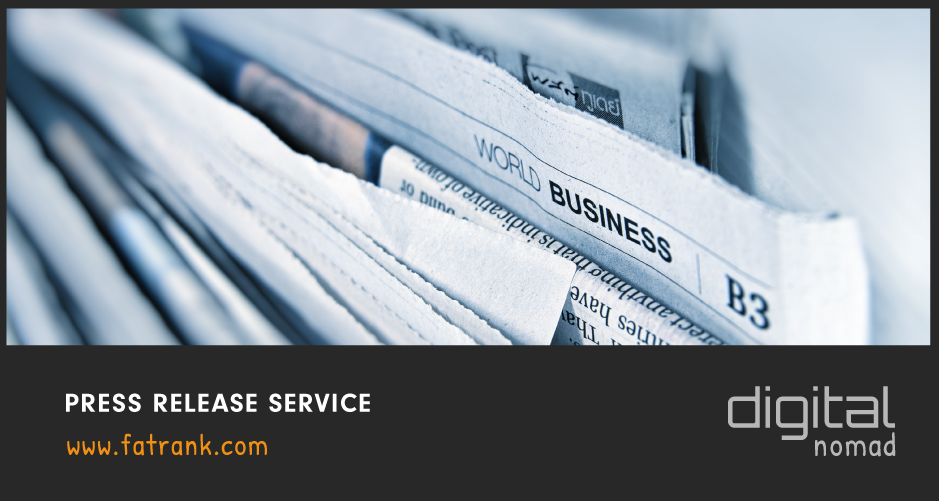 Press Release Service
Are you utilising the power of press releases in your SEO strategy in May 2023?
A press release has had bad publicity over the years because in the wrong hands can cause you to encounter a Google penalty.
But if you use press release services with the 301 acquisition method or as a strategy to diversify anchor text they can help your SEO efforts massively.
A Press Release Service is an article syndicated to a media network. The media release could be a special announcement for your company or provide information on recent updates you want to share as an official statement online.
In this press release guide, we will explain everything there is to know from costs, risks to clever tricks to utilise media releases in May 2023.
Best Press Release Company
When looking to create a press release to get it distributed I strongly recommend outsourcing this to a professional company to provide this service.
The Best Press Release companies I have used previously are agencies that use the software Cision. Cision is a media software that allows users to distribute press releases, access a database of bloggers and journalists.
Here is the current top-rated press release service in May 2023.
You can certainly purchase a media release service for less money, but then again you can buy 10,000 backlinks from Fiverr (which you can read our Fiverr review here) but that does not mean it is the best value for money.
The editorial PR release at $975 we have found to be amazing value.
How much does a PR campaign really cost?
Fees on average cost $2500 for a press release distributed.
Writing a professional newsworthy article that syndicates can generate over 350 backlinks, so it is real value for money.
Costs can start from as little as $100 for a PR campaign, but if you want a quality media release we have heard prices up to $4000 per distributed press release service.
Other Names Used for Press Releases
Here are other names people in the SEO industry call a press release:
News release
Media release
Press statement
Video release
News network syndication
Types of Press Releases
There's no secret formula for what a press release should include but here are a few types of media releases to help you and determine what content would help you broadcast your news in the best way:
New product launch or service for your company
Merging and Buying another business
Introducing a new partnership or CEO
Updates to existing services or upgrade to the systems
Attending an upcoming event
Opening a new office in a specific location
Rebranding and showcasing your new website or advertising
Winning an award or getting approved for your niche association
You really need to be shouting your business from the rooftops when you are growing and making your potential clients aware of what you are doing.
How to Send a Press Release
If you have no money to use a specialist agency (which I strongly advise) then here are some tips to be able to do this yourself:
Reach Out to Reporters or Journalists (who have written about events previously in your niche)
Try to Reach these Reporters by email, social media, mail and hit them from all angles to get their attention
If they agree with your story or news piece write the press release following their guidelines
Try to get the reporter to distribute across multiple blogging platforms and newspapers they have access to
Once published share across all your platforms to get as much exposure as possible
You will find the distribution when trying to do this yourself will be time-consuming and will not get the distribution reach you would if you worked with a specialist PR agency. The PR agencies have existing relationships and can get your media articles published to over 200 different places normally.
What are the advantages of press release?
The advanatges of a press release include:
Immediate exposure to media news websites
Nofollow links for diversification
Branded or Naked URLs for link profile diversification
Traffic from hundreds of domains
New social sharing ideas
Online reputation management
Help rank GMB listings
Help rank Youtube videos
Do Press Releases Help SEO 2023
Yes, press releases help your SEO strategy in 2023 and will continue to do so indefinitely when done correctly.
On the flip side, if you are using spammy distribution companies and the content is not engaging or interesting then you will get zero value.
We get asked many times do press releases help your website improve in rankings when you purchase a press release service.
Majority of these articles distributed to newspapers are no-follow backlinks so link juice and authority will not be boosted from this type of link building.
But these backlinks will diversify your link types, help if branded anchors and improve your brand if you include the google map, logo and NAP information.
Utilising PR Press Releases For Online Growth
A professional link building agency will tell you that utilising PR Press Releases is not where you are going to get your power or authority from. The power will come from niche edits, PBN links, guest posts and powerful do-follow backlinks.
But diversification of your link profile is key to a healthy sustainable online growth in traffic. It is natural for businesses to get featured in newspapers, magazines and PR online publications so having this as part of your link building strategies is good practice.
Aside from the link profile then these PR distribution articles should be driving traffic which is great for your effective frequency online strategy.
Summary
If you are not yet including this type of link method in your strategy then get some newsworthy pieces for your brand created and generate exposure.
Remember to get the benefits of it by sharing across multiple social platforms because if it gains interest, you will create a new source of traffic away from Google organic ranking. The referral traffic will help with your engagement metrics and indirectly help improve your rank this way.
Should you be confused whether this will help your link profile then we carry out many link audits for free and can look to assist you to check whether we feel this could be a suitable method you need now or whether you are suffering from other problems which might be:
The key to remember is to create a press release that is newsworthy and will generate interest because it is not the link from the press release that will provide value but the sharing and links from other social platforms that will give you the exposure you need.
Remember authority followed backlinks are key to improving rank but even unlinked mentions of your brand can help your overall process so look to replicate what is natural and normal to your niche. Correlation is key and seeing whether this type of press release service is utilised by competitors will help.
Knowledge Bomb Using Press Releases
Here is a knowledge bomb for you to make sure you get the most from your press release PR gig:
Make sure you sign off your article including your brand name, address and phone number (helps build your NAP citations which are great for local SEO)
Embed your Google Places Map within the press release which boosts your GMB ranking
Include some images from your site as Google will know you were the original source
Embed one of your youtube videos on as helps with your youtube ranking
Mention your website brand several times to build your unlinked mention count across multiple domains
Get the heading to be engaging as you want to try and drive real traffic from these websites
Get these shared across social media because they are authoritative news outlets and help build your brand's overall trust to your following when featured on these big media platforms
Outreach to blog owners to see whether they will create a unique article on this media release and try to get these unique blogs to add a nice followed link on them (usually blog owners think if the large media outlet is writing about them then it makes sense for us to do so also)
Try to get your main keywords in the press release title to build your topic relevance trust
Now you understand the importance of a press release gig then try to utilise these points above to make the most from your distributed news article.
Popular Questions
What is the purpose of a press release?
The purpose of a press release is to get attention to your brand online.
Press releases make news quickly and as they are syndicated to hundreds of media outlets it becomes an effective way to spread important information throughout the internet.
What are the Risks of a Press Release?
A press release optimised in the wrong hands can cause risks and potential Google penalties.
Here is a list of risks connected with a press release service:
The danger of Over Optimisation Anchor Text
Sending too many links to a money page
Irrelevant news articles linking to money pages
Unusual patterns in link velocity
Incorrect NAP data or linked to wrong information
All Link Building Related Posts
Check out the in-depth list of link building posts.
The full list shows the various backlink strategies for ranking higher in Google SERPs.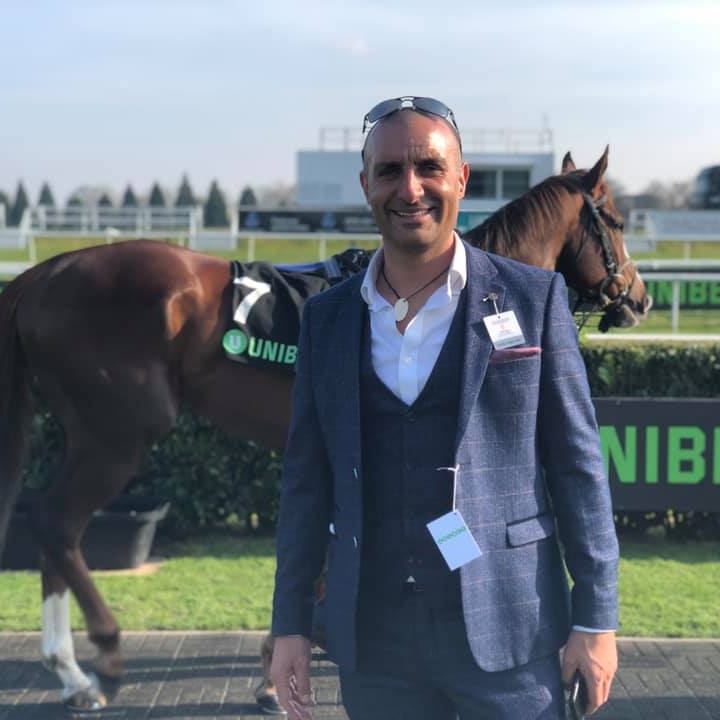 Digital Nomad
I'm a full-blown Search Engine Optimization specialist earning the majority of my income from SEO-focused endeavours, including affiliate marketing, lead generation, as well as SEO services. Love travelling the world networking while working on my laptop. Life is a perception of your own reality. You have no excuses and should be making memories every single day.
About FatRank
Our aim to explain and educate from a basic level to an advanced on SEO and Social Media Marketing.
Recent Posts