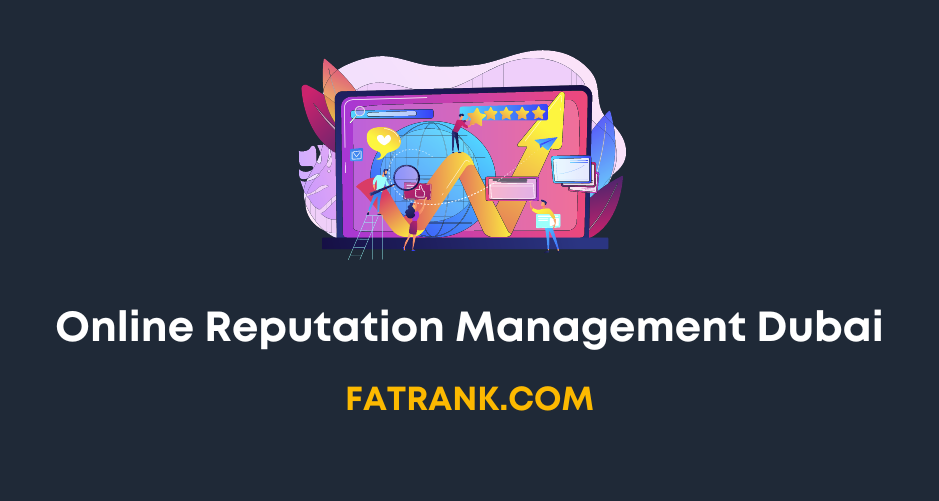 Online Reputation Management Dubai
In today's competitive business landscape, especially in Dubai, online reputation management (ORM) plays a pivotal role in determining a company's success. A positive online reputation can attract potential customers, whereas a negative one can lead to loss of business opportunities. This blog post will explore the significance of online reputation management Dubai, comprehensive ORM services, tips for selecting the right ORM company, and real-life case studies of successful ORM. Stay tuned to learn how to effectively manage your online reputation in the Middle East's business hub.
Short Summary
Online Reputation Management is an essential tool for businesses in Dubai to build and maintain a positive presence in the competitive digital market.
Digital marketing plays an important role by employing strategies such as SEO, content creation, and social media management.
ORM companies offer comprehensive services such as monitoring online feedback, enhancing reputation through content creation & managing search engine results to protect brand image & attract customers.
The Significance of Online Reputation Management in Dubai
In the modern digital world, neglecting online reputation can prove to be detrimental, as it is essential for companies to sustain a positive reputation online. Online reputation management companies in Dubai help businesses maintain a strong online presence in the competitive business environment. ORM services in Dubai can support online businesses in recognizing and addressing potential threats to their reputation, reducing the effect of unfavorable content, and amplifying positive aspects of their brand. Thus, ORM is critical for businesses in Dubai, as customer perception of a business online can have a significant impact on its success.
Clients rely on online reviews, forum debates, and testimonials to determine which brands or companies are prominent in the products or services they are searching for. Social media has enabled consumers to take control of the process of carefully crafting a message and promoting it through traditional advertising methods. ORM is the process of monitoring and managing a company's reputation in the digital space, with digital marketing playing a significant role in effective ORM.
The Role of Digital Marketing in ORM
Digital marketing is a critical element in ORM, as it enables the creation of a positive online image for a brand or business in the digital world. It involves overseeing and administering social media accounts, addressing any negative publicity, and employing various digital marketing strategies to improve a company's online presence and brand's reputation.
By leveraging digital marketing strategies such as search engine optimization (SEO), content marketing, and social media management, businesses can not only create a positive online image but also effectively counteract any negative publicity. This proactive approach to ORM ensures that businesses in Dubai maintain a strong online presence, attracting potential customers, and fostering trust among their target audience.
The Influence of Search Engines on Online Reputation
Search engines have a considerable influence on online reputation, as they factor in review sentiment, conversion rate, local listings, and the presence of negative search results. The impact of search engine results on a business's online reputation can be significant, affecting business growth and overall success.
To maintain a positive online reputation, businesses must prioritize their search engine rankings and ensure that their websites and social media profiles are optimized for search engines. By doing so, they can enhance their online visibility, attract more customers, and ultimately, safeguard their company's reputation in the ever-evolving digital landscape of online business.
Comprehensive Online Reputation Management Services
A comprehensive online reputation management (ORM) package typically includes services such as monitoring and responding to online feedback, as well as enhancing positive reputation through content creation. By adopting a proactive approach to ORM, businesses in Dubai can safeguard and improve their online reputation, ensuring sustainable growth and success in the competitive Middle East market.
SEO reputation management is a feature offered by ORM companies in Dubai that facilitates businesses to enhance their presence in search engine results. Through a combination of ORM services, businesses can effectively manage their online reputation, protect their brand image, and maintain a strong online presence that attracts potential customers and fosters trust.
Monitoring and Responding to Online Feedback
The process for monitoring and responding to online feedback involves maintaining regular communication with clients and taking prompt action on their inquiries. ORM companies reach out and prompt existing customers to leave a productive review, ensuring genuine feedback and reviews. Real-time review monitoring allows businesses to take prompt corrective action, mitigating any potential negative impacts on the organization.
By proactively addressing negative comments and reviews, businesses can demonstrate their commitment to customer satisfaction and showcase their ability to resolve issues effectively. This, in turn, can help build trust among potential customers, enhance the company's online reputation, and contribute to business growth. Additionally, accumulating positive reviews can further strengthen this trust and reputation.
Enhancing Positive Reputation through Content Creation
Content creation is essential in ORM as it enables businesses to manage the narrative around their brand, draw and maintain customers, and enhance their website's SEO. By regularly creating and publishing high-quality content, businesses can assemble a library of resources that define their brand and offer value to their audience. Furthermore, content creation can help push undesired content lower in search results and upgrade a business's online reputation.
Survey campaigns and social media promotion are some of the strategies that can be employed to increase brand, product, or service awareness, potentially leading to increased sales. By implementing these strategies and creating engaging, informative content, businesses can effectively enhance their positive reputation, attract more customers, and ultimately achieve success in the competitive Dubai market.
Selecting the Right Online Reputation Management Company in Dubai
Selecting the right ORM company in Dubai involves evaluating services such as monitoring and responding to online feedback, creating content to bolster positive reputation, and assessing the company's track record. Transparency and communication should also be taken into consideration, ensuring an understanding of the services provided, the timeline for project completion, and the cost of the services.
By carefully evaluating potential ORM companies, businesses can ensure they select a partner that not only has the expertise and experience to manage their online reputation effectively, but also aligns with their specific needs and objectives.
Evaluating the Company's Track Record
Assessing an ORM company's track record is of utmost importance as it assists businesses in gauging the company's proficiency and success in overseeing online reputations, as well as the kinds of clients they have collaborated with and the sectors they specialize in. By considering the company's past projects and accomplishments, customer reviews and feedback, and the company's experience and proficiency in the area of ORM, businesses can make an educated decision when selecting an ORM company to collaborate with.
Examples of successful ORM companies include Reputation.com, BrandYourself, and ReputationDefender. By choosing an ORM company with a proven track record, businesses can ensure that they are partnering with a reliable, experienced provider that can effectively manage their online reputation and protect their brand's image in the digital world.
Customized ORM Solutions
Customized ORM solutions offer numerous advantages, such as tailored approaches to tackle particular online reputation matters, more freedom and authority compared to generic ORM solutions, and reduced development time by eliminating the necessity to duplicate SQL code.
Additionally, customized ORM solutions can provide valuable insights and feedback that can guide essential business decisions. By working with an ORM company that offers customized solutions, businesses can ensure that their ORM strategies are tailored to their unique needs and objectives. This allows for a more targeted approach to addressing online reputation issues, streamlining the time and resources required for effective management.
Case Studies: Successful Online Reputation Management in Dubai
Numerous ORM agencies in Dubai have documented successful ORM campaigns through case studies, providing an insightful look into the strategies employed and the impact of well-implemented ORM. These case studies showcase how businesses overcame negative reviews and built a strong brand presence online, demonstrating the potential of successful ORM in Dubai.
By examining real-life case studies, businesses can gain a better understanding of the power of ORM and learn from the experiences of others. This can help guide their own ORM strategies and ensure they are taking the necessary steps to protect and enhance their online reputation in the competitive Dubai market.
Overcoming Negative Reviews
One such case study demonstrates how a business overcame negative reviews to improve its online reputation. By executing a comprehensive online reputation management strategy, which included monitoring and responding to online feedback, augmenting positive reputation through content production, and selecting an appropriate online reputation management company in Dubai, the business was able to combat negative reviews and enhance its online reputation.
Responding promptly to negative reviews, apologizing for the customer's experience, providing a solution, and thanking the customer for their feedback, are some of the strategies employed to address negative reviews. By proactively addressing negative comments, the business was able to enhance its reputation, demonstrate its commitment to customer satisfaction, and foster trust among potential customers.
Building a Strong Brand Presence Online
Another case study highlights the steps taken by a company to build a strong brand presence online through effective ORM strategies. By crafting compelling content, optimizing websites for search engine optimization, utilizing social media to reach out to customers, addressing customer feedback, and tracking online reviews, the company was able to establish a robust brand presence online.
Establishing a strong brand presence online is critical as it enables businesses to expand their reach, demonstrate credibility, cultivate customer relationships and trust, and simplify the process of showcasing products and services. By implementing effective ORM strategies, the company was able to increase its visibility and attract more customers, contributing to its overall success in the competitive Dubai market and enhancing its brand's reputation.
Summary
In conclusion, online reputation management is a crucial aspect of business success in today's competitive Dubai market. By understanding the significance of ORM, implementing comprehensive ORM services, selecting the right ORM company, and learning from real-life case studies, businesses can effectively manage and enhance their online reputation. Remember, a strong online reputation is the foundation of your business's success in the digital world – invest in it wisely and reap the rewards.
Frequently Asked Questions
Is online reputation management worth it?
Online reputation management is critical in today's digital world. With an estimated 60% of US consumers avoiding businesses with negative reviews, it's important to invest in online reputation management services to increase trust and build a strong brand image.
Doing so can help ensure the long-term success of your business.
How much does it cost to clean up online reputation?
The cost of online reputation repair can vary drastically depending on the amount of work that needs to be done. On average, companies will typically spend around $500-$4000 for a complete repair package.
For more complex cases, however, that cost could be significantly higher.
How do I manage my online reputation?
To successfully manage your online reputation, you should track and monitor mentions of your name or brand on social media, register with your brand name on key social media sites, track and encourage reviews online, create content that shows you in a positive light, and work to remove any spammy links.
These steps will help you maintain a positive online presence and ensure that your brand is seen in the best light possible.
What are online reputation management services?
Online reputation management services are a set of strategies designed to maintain and improve an organization's image online by monitoring and responding to mentions and conversations about the brand, as well as creating new content that presents a positive image of the organization. This helps ensure that potential customers have an accurate representation of the brand and the services it provides.
Reputation management services can help organizations build trust with customers, increase brand visibility, and protect their brand from negative press. They can also help organizations respond quickly to customer feedback and complaints, as well as monitor and respond to any negative reviews or comments. By taking proactive steps to manage their online reputation, organizations can ensure that their online reputation is maintained.
What is the significance of ORM in Dubai's competitive business environment?
In Dubai's competitive business environment, ORM is an important factor for any company to consider in order to stay ahead of the competition. By carefully monitoring online conversations about their brand and responding quickly to customer feedback, companies can ensure that they maintain a positive reputation among customers.
Other Services We Offer In Dubai
Here's a list of services we offer in Dubai: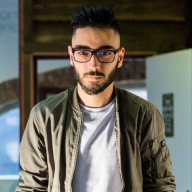 Paid Ads Expert | Business Investor
£1.33 Million In Sales Generated | Business Paid Ads Specialist | B2B Lead Generator | Business Growth Specialist
About FatRank
Our aim to explain and educate from a basic level to an advanced on SEO and Social Media Marketing.
Recent Posts