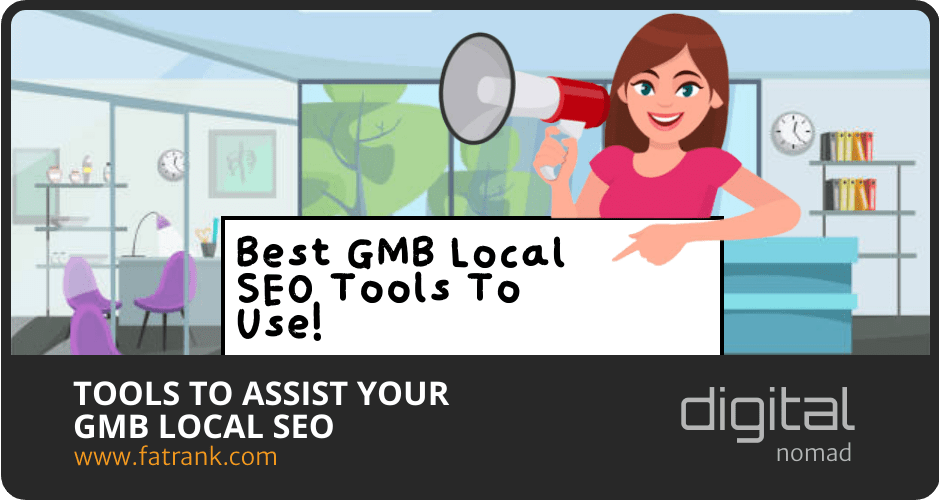 Tools to Assist Your GMB Local SEO
Ranking locally drives a lot more traffic and leads than people think.
Having Google My Business (GMB) listings in the map pack is a sure-fire way to attract more enquiries to your business.
If you are new to creating and ranking GMBs check out our Ultimate Guide to Google My Business listings.
The best local GMB tools will help save time and money ranking locally in major search engines. With data-driven information tools like Local Viking, Local Falcon and Surfer Local can assist you to implement the next steps to higher rankings.
So what among the local SEO tools available are the best value for money and can help you develop an effective local SEO strategy?
Let's dive in and run through the top-rated GMB tools you need in July 2022 to help your local SEO efforts.
Best Local SEO GMB Tools
Here are the best Local SEO GMB Tools:
#1 – Surfer Local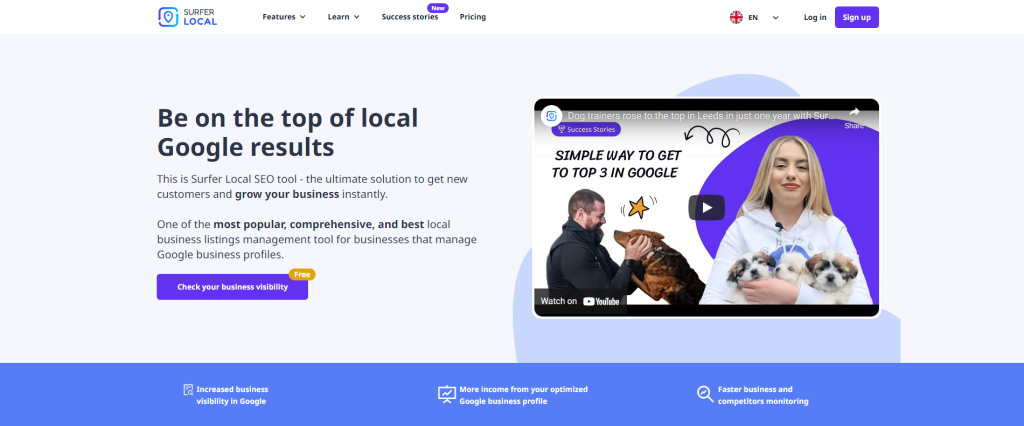 Surfer Local is a local SEO software that lets you quickly improve your Google business profiles. With correlation data to other highly-ranked GMBs, Surfer Local returns the information you need to tweak your business listings.
Check out our full review on Surfer Local, which gives ideas and advice on how to make the most of the number one ranked GMB tool as voted by the SEO communities.
Surfer Local is a tool for analyzing competitors and generating strategies for growing business in 3-pack! Base on data and be first in your area!
Creating a thorough Google audit of your Google My Business Listing in seconds with Surfer Local saves time and money.
#2 – Local Viking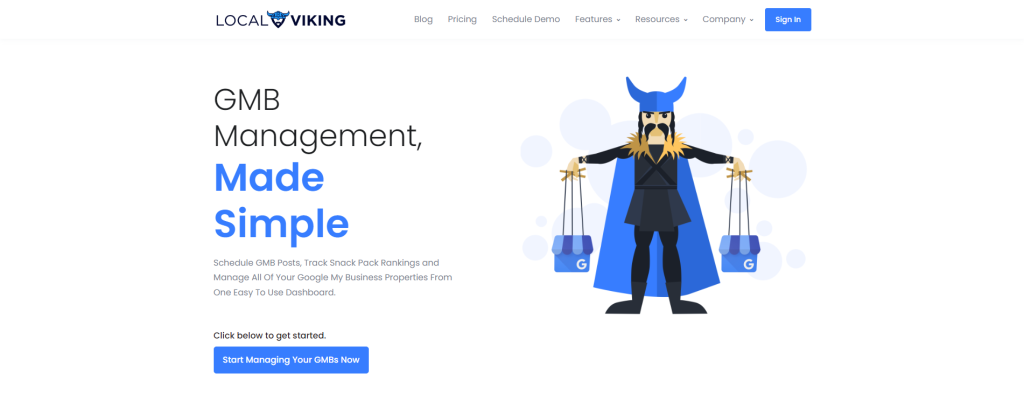 Local Viking is a popular local SEO tool due to having the most advanced GMB posting software on the market.
From multi-location posting, spintax support to automatic post-daisy-chaining, you can schedule posts for the whole year.
Local Viking allows you to create GMB posts to multiple Locations At Once.
Check out our full review on Local Viking to find out everything the GMB software offers.
#3 – Local Falcon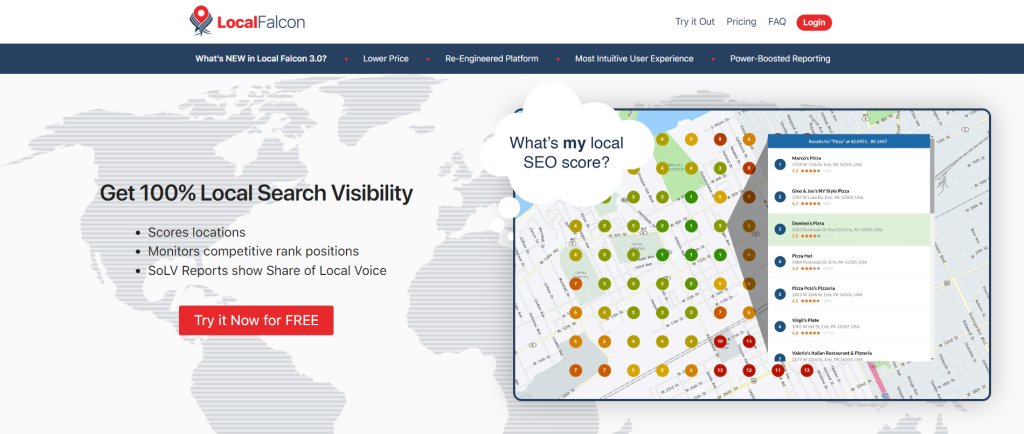 Local Falcon is a local search marketing and rank tracking tool with a sexy visual for local SEO analytics. The Multi-point grid results for accuracy are an amazing way for you to task your team to get 100% Local Search Visibility in the desired areas and for your focus keywords.
Check out our full review on Local Falcon, where we walk through everything you can do with the local SEO tool.
If your location shows up in the Google Map 3-pack, the traffic volume is insane.
Today, more than half of internet searches have local intent. Research reveals that appearing in Google Maps is the #1 best return on your SEO investment. Optimize for local first.
If you cannot break into the local map pack, you have zero visibility in the local search.
#4 – GMB Everywhere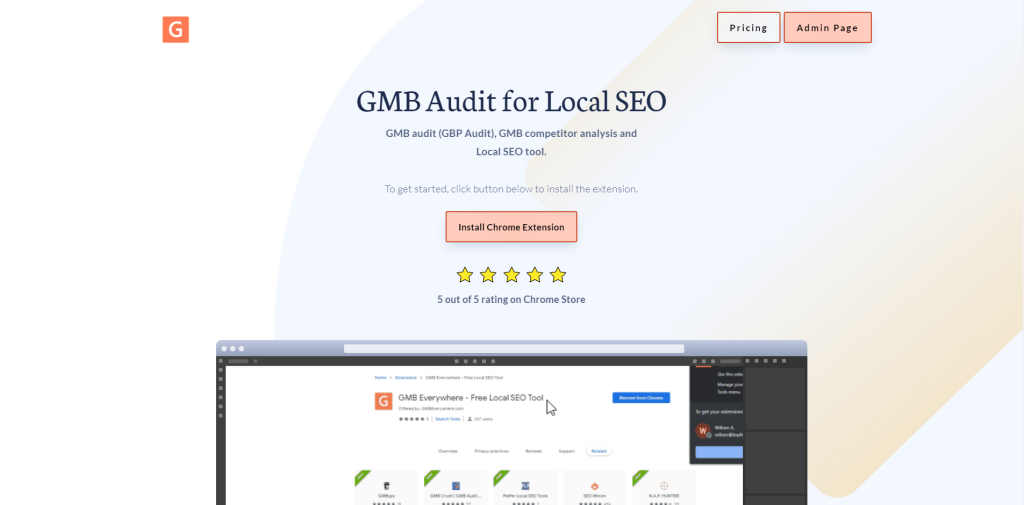 GMB Everywhere is a free Google Chrome extension that helps you analyse your GMB for better rankings.
From viewing your Google My Business categories on Google Maps to spying on your Google Business competitors, you can improve your GMB SEO for better local search rankings.
Check out our full review on GMB Everywhere chrome extension.
#5 – Whitespark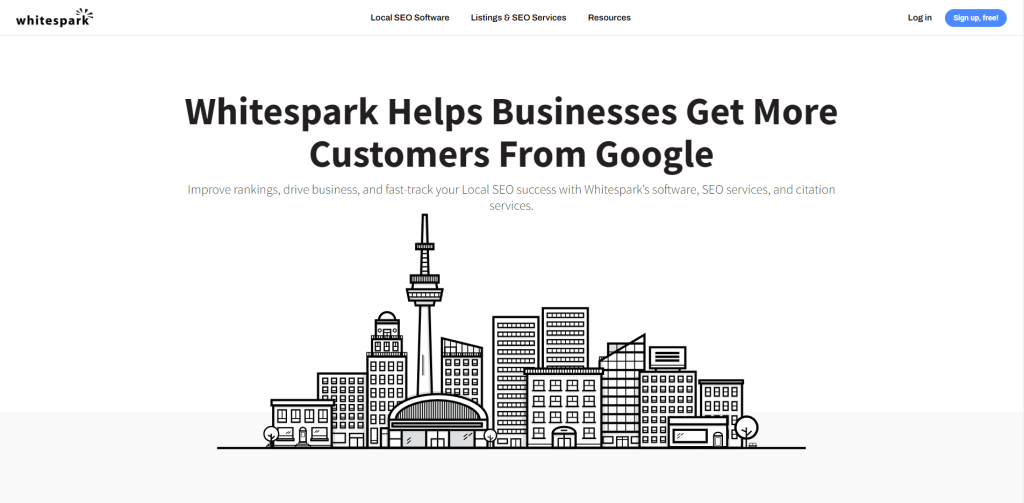 Whitespark is more of a service brand that can fulfil your citation creation to improve your NAP on the internet.
Whitespark provides a set of tools like:
Local Citation Finder
Local Rank Tracker
Reputation Builder
Review Checker
Google Review Link Generator
It also provides managed citation services.
Local Citation Finder helps to find citations of key competitors and helps to improve local rankings.
#6 – BrightLocal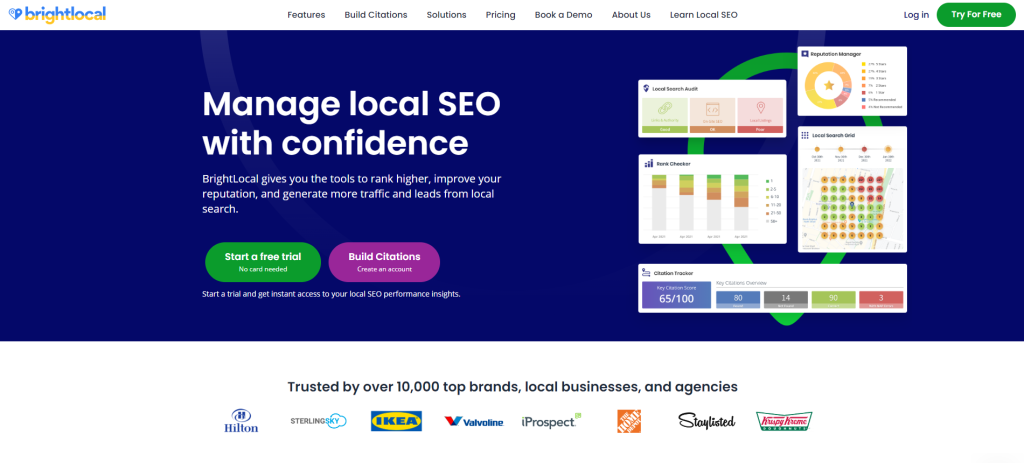 BrightLocal is similar to Whitespark and more of a service that can fulfil your citation creation.
BrightLocal gives you the best local SEO tools to rank higher, improve your reputation, and generate more traffic and leads from local searches.
Local SEO is for any business with a physical location where it greets customers or any business that serves a local geographic area.
Local brick-and-mortar stores like restaurants, bars, laundromats, doctors' surgeries, law offices, and grocery stores are all local businesses that should be using local SEO.
#7 – RateMyBusiness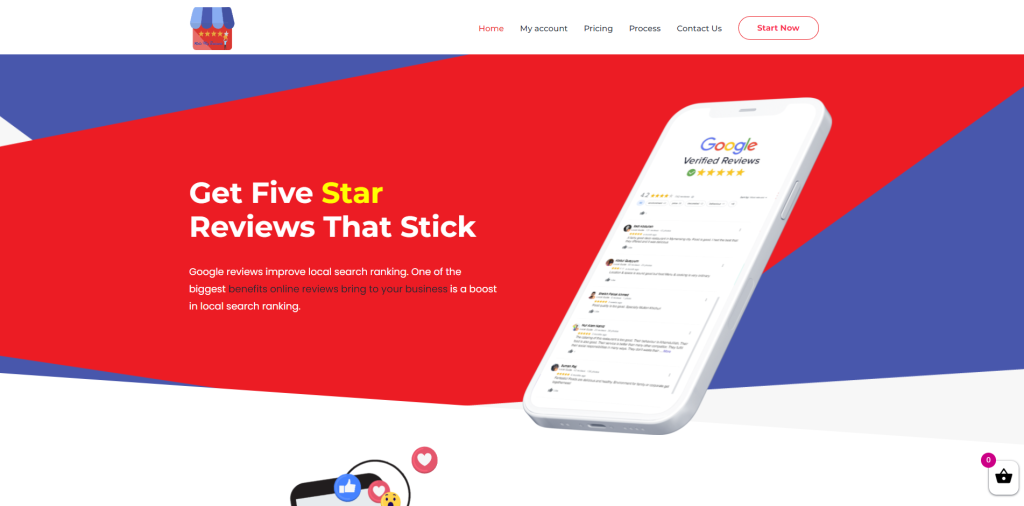 Reviewing your online reputation can be key to improving your GMB's performance.
RateMyBusiness offers genuine, SEO-optimised reviews that can help boost your GMB above the competition.
Reviews are considered a ranking factor for GMBs, so it would be wise to incorporate this service into your SEO arsenal.
For more information on this service, be sure to check out our full in-depth Rate My Business Review.
#8 – Leadsnap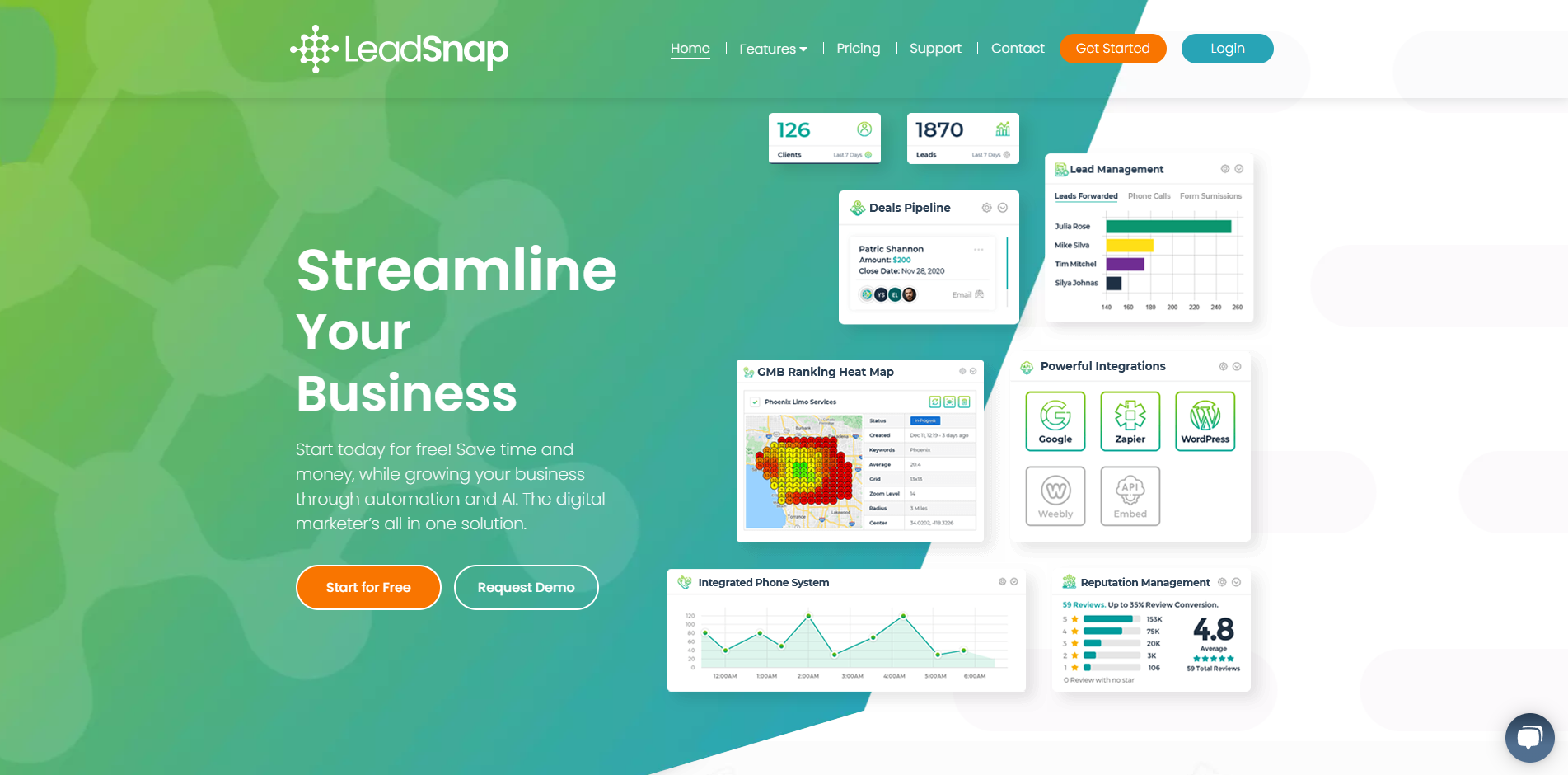 Among the different local search marketing tools in the list, Leadsnap is one of the few that lets you collect online reviews and analyse your competitors in the local-3 pack.
Like RateMyBusiness, you can use Leadsnap to get 5-star Facebook and Google reviews about your business.
The difference is that you must incorporate gathering reviews as part of your sales funnel.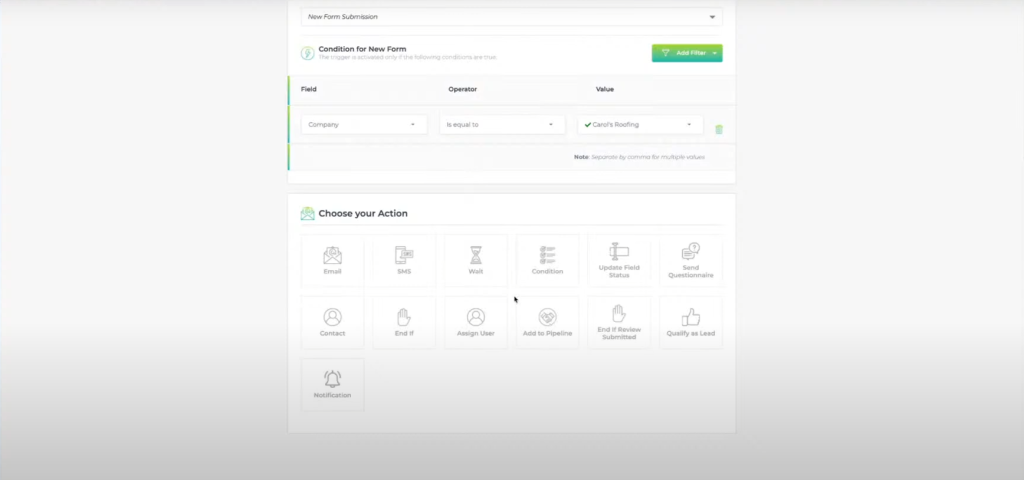 Leadsnap allows you to create automation workflows that are triggered according to the actions of your visitors and customers.
For example, if they fill out a form or call your phone, you can set up the tool to fire off a look to a page on your website where they should write a review about your business.
You can even trigger email or SMS follow-ups if they forgot to place a review. This increases the chances of receiving good reviews on your Google Business Profile from users.
Another feature of Leadsnap is the ability to analyse your local-3 pack ranking using its heat map feature.

You can see relevant local search rankings on areas that you service.
The goal is to at least rank at the third position on local search to appear on the local 3-pack. You can see this on the heat map if the circle is green.
If the other circles are yellow or orange, it means you are close to appearing on the local 3-pack.
All you must do here is check the top-ranking business listings and see what they're doing right. Look how many 5-star reviews they have and posts they publish on their Business Profiles.
You then want to emulate the good things they're doing and apply them to your business listing. This way, you can elevate your Business Profile to the level of your top competitors in the hopes of getting more local search visibility.
Read our Leadsnap review to learn more about how this comprehensive local SEO tool can help boost your rankings on local search results.
You CAN'T FIX what you CAN'T SEE
SEOs know certain metrics as though they were name, rank, and serial number– (domain authority, cost per click, keywords ranking).
But do you know your local visibility scores?
Your Share of Local Voice (SoLV) metric?
Your average rank position (ARP) in Google Maps by keyword?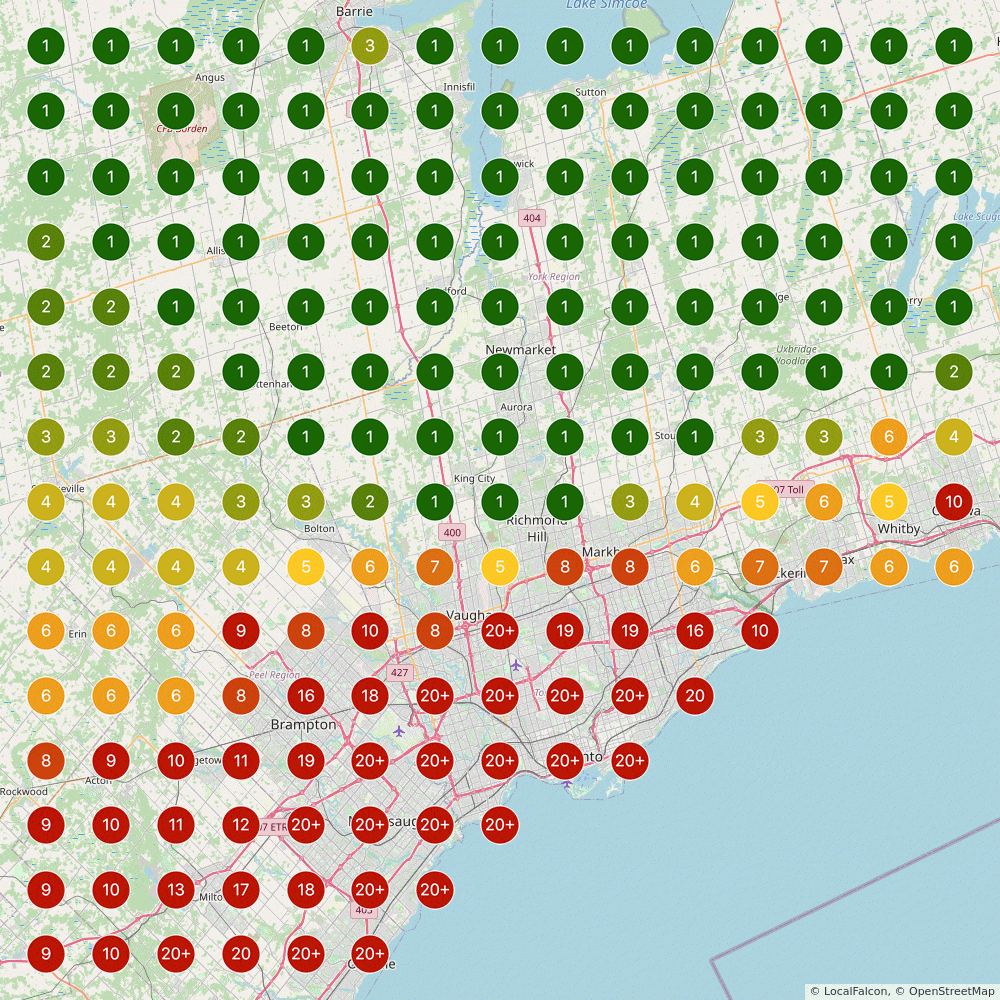 Knowing your exact business and location data let you monitor and manage your rank position.
You can be aware of your competition; then, you're confident about how and where to spend your SEO and PPC advertising budget.
Summary
Google My Business allows you to promote your Business Profile and business website on Google Search and Maps.
With your Google My Business account, you can see and connect with your customers, post updates to your Business Profile, and see how customers interact with your business on Google.
The GMB management software tools assist and give you the information needed to improve your local SEO.
If you are not making the most of GMB profiles for traffic in July 2022, you may miss out on thousands of daily visits.
Popular Questions
Do GMB Reviews Improve Your Local SEO?
More reviews and positive ratings can improve your GMB local ranking.
We strongly advise using Rate My Business to assist you to drive more five-star reviews to your Google My Business profile.
As a reputation management company, Rate My Business find ways to get customers to leave positive reviews that directly improve your local SEO rankings.
How do I get the most out of GMB?
GMB tools help you get the most out of your local SEO rankings with:
Tips to improve your business information and add a description
Upload more and better images
Respond to Google My Business reviews (yes, all of them)
Schedule and promote GMB posts on events, offers, and content
Create and upload videos
Rank tracker to analyse geolocations to improve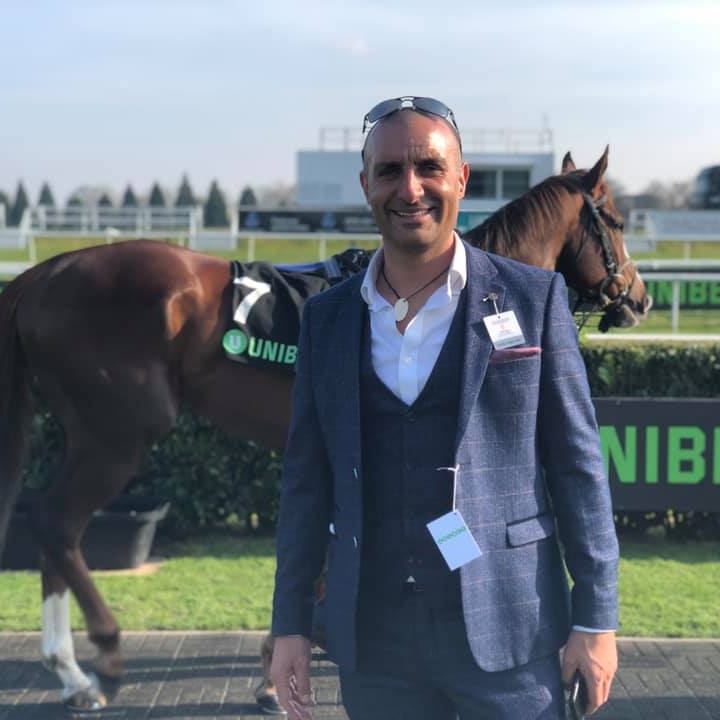 Entrepreneur
James Dooley is a British entrepreneur, SEO, investor, and philanthropist. James has built a huge Search Engine Optimization team that focus on organic SEO endeavours, including affiliate marketing, lead generation, as well as SEO services.
About FatRank
Our aim to explain and educate from a basic level to an advanced on SEO and Social Media Marketing.
Recent Posts