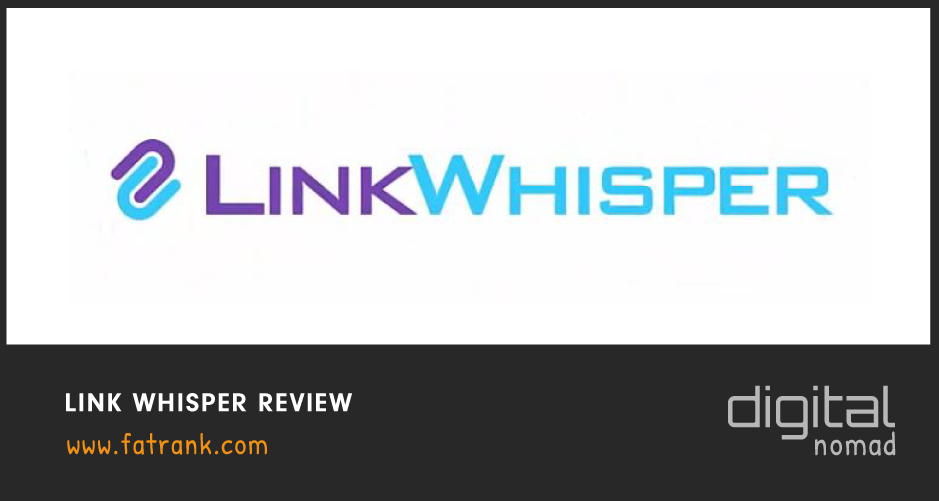 Link Whisper Review
The silo of your website is very important for SEO purposes.
I was tasked to test and analyse the link whisper plugin to see my thoughts on it.
During my link whisper review, I was amazed by the time it saved and how responsive Spencer Haws was to improve areas of the tool.
Check out my thoughts on whether Link Whisper has become my go-to process for improving the silo and internal linking to my affiliate websites?
What is Link Whisper?
Link Whisper is a WordPress plugin designed to improve your internal links in one easy to read dashboard.
The founder of Link Whisper is Spencer Haws who realised the pains of trying to carry out internal link audits manually.
Link Whisper quietly and quickly "whispers" contextual internal link suggestions that can both help your readers better find content on your site and helps Google rank your site better due to the improved link structure.
Google, Moz, Search Engine Land, and even Bing knows that internal links are important.
Link Whisper helps you take what was once a time-intensive chore (that gets even bigger as your site grows) and turns it into an opportunity for you to have a better-optimized site than your competitors.
Link Whispers SEO Community Feedback
The Link Whisper WordPress Plugin is a new tool to test and many SEOs have been amazed by the results.
The general consensus from the wider community was it needed a few bugs fixed but these have all been improved and sorted.
Now the testimonials and reviews are flocking in saying it is the best internal linking tool in the world.
This link of the Link Whisper Tutorials shows all the training you need to utilise the plugin to its best potential.
Authority Hacker Link Whisper Review
Gael from Authority Hacker reviews the new kid on the SEO block – Link Whisper.
Something that is really important for ALL readers to understand is since this video was created Spencer Haws has since listened to Gaels feedback and improved the suggestions he makes in this video.
How cool is that?
The owner listening to constructive criticism and getting his development team to fix or improve any parts given from feedback.
Do You Even Blog Link Whisper Review
Pete McPherson reviews and produces a tutorial on how to use Link Whisper.
I love Pete McPherson's summary where he highlights the importance of needing to understand the power of internal links.
He expresses if you just follow the suggestions blindly it can cause more harm than good.
But if you allow an SEO to use this and guide you with possible suggestions this central dashboard is a lifesaver in time optimising your silo.
Link Whisper WordPress Plugin Review
A WordPress Plugin to Speed Up the Process of Internal Linking has been needed from the SEO community forever.
This video shows why Link Whisper is a must-have internal link WordPress checker tool in your SEO kit of tools:
Transcription for Link Whisper Video Review
Welcome to Link Whisper the smartest and fastest way to add powerful internal links to your website.
Link Whisper helps you add and manage your internal links in three ways so that you can get the full SEO benefits of linking your content.
Suggestions For New Link Placements
First, you can add links within the WordPress editor as you write new articles.
As you write new content, Link Whisper will automatically suggest links with previous content that you've written.
Links Whisper is smart. Powered by artificial intelligence, Link Whisper starts suggesting relevant internal links when you start writing your article…right within the WordPress editor.
All you have to do is scan the suggestions, check the box next to the ones you want and then hit update.
These links are now added to your content. It's as easy as that.
Depending on how many articles you have on your site and the relevance of your existing content, Link Whisper will suggest dozens or more internal links from the content you are editing.
You can also adjust the anchor text by clicking the words you want to add or take away to make sure you get the link exactly how you want it.
Adding Internal To Old Content
A second way that Link Whisper helps you manage your links is by making it extremely easy to add new links to old content.
Simply view your reports and select the article you want to add new links to.
Link Whisper will automatically find smart, related and in content link opportunities for you.
All you have to do is scan the suggestions and make the selections that you want.
Again, you can adjust the anchor text as needed if desired.
Otherwise, make as many link selections as you want and then hit update and just like that you can add valuable internal links to your old content.
This process can save you hours of time versus the manual way of going into each article one by one.
Internal Link Reports
The final way that Link Whisper helps you manage your internal links better is the full reporting.
On the reports page you can quickly see which articles don't have any internal links pointing to them, sometimes called orphaned content.
Ever wondered if you have any "orphan" content out there that doesn't have a single internal link built to it?
With Link Whisper you can quickly see which pages have very little or no internal links pointing to them.
You can also just as quickly see how many internal links are pointing from any given article.
For example, this article has three and this one has eight. You can also quickly see where those internal links are pointing to.
Finally, you can also see how many external links are coming from each article and what those links are.
The ability to quickly view all this reporting of your internal links, outbound internal links and external links is sure to help you better manage your site and optimize it for Google and for users.
Internal Linking Settings
Link Whisper provides various settings that allow you to fine-tune and customize the link suggestions you get.
Most users will not need to adjust these settings, however, they are there to give you more control should you need it.
Within the settings, you can ask link whisper to ignore certain words or phrases in order to get the optimal linking opportunities for your site.
Want to open all internal links in a new tab? No problem! Link Whisper has an optional setting for that.
Start taking full control of your site with a faster, smarter and easier way to add and manage your internal links.
Conclusion
Are you interested in a faster and easier way to build internal links?
If so, Link Whisper is a tool that can help you gain the value of powerful internal links without having to manually build them.
Link Whisper has become my main tool for my staff to use when optimising websites silo structure and finding relevant internal linking opportunities.
"Link Whisper has been a god send plugin to allow my team to improve the websites silo. The plugin gives amazing options to place internal links on old articles and helps in one easy to read place to check orphan pages and webpages which might need some extra link juice. Link Whisper is the best Internal linking tool for any SEO"
The final thoughts of my link whisper review are that the process can save you hours of time versus the manual way of going into each article one by one.
FAQs
Here are some popular questions asked to the link whisper team:
What Kind of Link Suggestions Can I Expect?
Link Whisper suggests link based on the content of your site. In other words, it finds relevant connections that are related. These in-content, relevant links are the most powerful type of internal link there is.
You are in complete control to either accept or reject the link suggestion.
What if I Want to Remove Links After I Make Them?
Internal links added with Link Whisper act just like any other link on your site.
You can remove the links within your editor, just like you would any other link.
What if I Uninstall the Plugin, What Happens to All My Links?
All your links will remain active, even if you uninstall the plugin!
Once you add internal links to your site, they are just like any other link.
They are "permanent" links that will only be removed if you want them to (even if you stop using Link Whisper…which we hope you never do!).
Will Link Whisper Help Me Rank Better in Google?
There is no guarantee that you will rank better in Google just because you start using Link Whisper.
However, internal links definitely can have a positive impact on your rankings, so ideally you will see improved traffic as you use the smart link suggestions from Link Whisper.
Who Should Use Link Whisper?
Link Whisper is ideal for bloggers, niche site creators, and anyone with a content-heavy website.
The more content you have on your site, the more powerful Link Whisper becomes.
What is Required to Use Link Whisper?
Link Whisper is a WordPress plugin.
So, all you need is a self-hosted website that has WordPress installed.
What if I Don't Like the Link Suggestions I'm Getting?
Remember, you can customize the settings to fine-tune the types of links are suggested. You can set certain words and phrases to be ignored if certain suggestions are coming up too much. While the link suggestions are excellent right out of the box for most people, if you want help fine-tuning your settings, just let us know.
Can I use Link Whisper with languages other than English?
Yes, you can! Link Whisper supports German, French, Spanish, Portuguese, Russian and Dutch as well.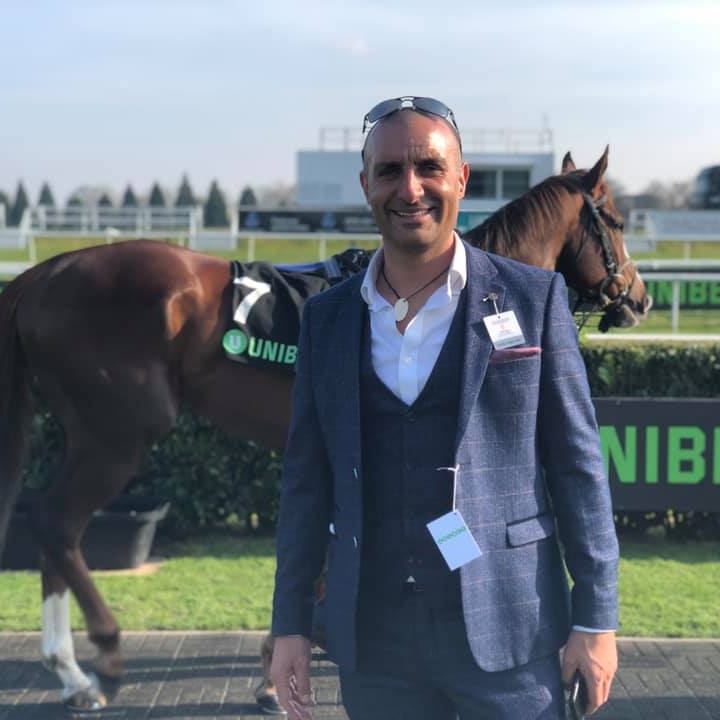 Entrepreneur
James Dooley is a British entrepreneur, SEO, investor, and philanthropist. James has built a huge Search Engine Optimization team that focus on organic SEO endeavours, including affiliate marketing, lead generation, as well as SEO services.
About FatRank
Our aim to explain and educate from a basic level to an advanced on SEO and Social Media Marketing.
Recent Posts