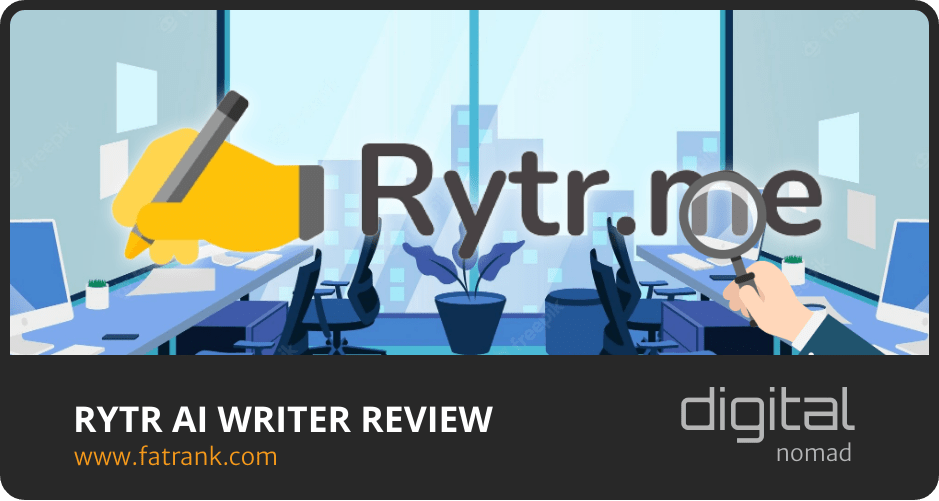 Rytr AI Writer Review
Rytr is an AI Writing Tool powered by the GPT-3 technology which helps you scale high-quality content.
In December 2023 AI copywriting tools are in high demand to save time writing content online.
The AI-powered tool rytr.me helps you create hundreds of new articles fast and at a fraction of the cost compared to hiring SEO content writers.
In this Rytr AI Writer Review, we are going to tackle all things related to robots creating new content for websites.
But before you dive in I want to quickly make you aware that AI-powered copywriting is only going to get better. As we live in the digital world you really need to move with the times or risk being left behind.
What is Rytr AI Writer?
Rytr.Me is a new SaaS artificial intelligence tool that helps to write copy faster.
The best affiliate marketers, copywriters, and entrepreneurs are using Rytr Content Creator (rytr.me) to instantly generate content for websites and blogs.
The Rytr AI Tool is designed to be your AI assistant that writes better copy.
The technology behind GTP-3 artificial intelligence is going to improve to copywriting industry forever.
Who Uses Rytr?
The customers using Rytr are:
Entrepreneurs – Automate your copywriting to give you more time to scale your businesses
Paid Ad Agencies – Boost conversions on your ads, social, website, and emails
SEO Content Writers – Mapping out and creating the first draft for new articles saves days writing these blogs
Content Strategists – The ability to scale clusters of content within minutes is a dream for content strategists
Marketing Agencies – Deliver work to your clients the content at high speed
As machine learning improves many more customers will start to integrate the AI writing assistant.
Rytr AI Pricing
The rytr ai pricing is very competitive:
Why Use Rytr?
There are many reasons why successful content marketers are using Rytr.
End Writers Block Forever
Forget endless hours spent trying to figure out what words should be in your next article and suffering from writer's block.
All copywriters suffer from the infamous blank screen when got the daunting task of writing hundreds of thousands of words per week of content.
Create inspiration and ideas using Rytr content generator.
Save Time
Save hours writing original content by the Rytr AI robot.
If you are tired of spending days writing copy try Rytr.Me to create your first drafts.
You mightnot even need this editing when you check the quality of the copy produced.
Create Content Briefs
Rytr.Me creates dozens of header tags for your content briefs.
All you have to do is input some information about your service and Conversion.ai instantly creates usable headlines.
Set Your Brands Tone
Easily adjust the tone to your brand's voice by using RytrAI robot.
The AI-powered copywriting tool can tweak to intelligent or funny tones of your voice to adapt to suit your brand.
Write Long-Form Content
The GTP-3-driven AI writing assistant starts taking long-form content seriously.
The GTP3 AI copywriting new SaaS tool can generate a big part of your article.
As Rytr GTP-3 Tool gets to work it can optimize the content with Surfer guidelines at the same time.
Translate to Multiple Languages
The services can translate your content into nearly a dozen different languages for multilingual SEO.
You paste your content and select a new language and rytr.me perfectly writes to suit your demographic.
Cover The Topic In Its Entirety
Topical clusters are winning in the SERPs in December 2023.
Instead of one large pillar post trying to cover a dozen search intents then a well-created silo of different articles internal linking is the best SEO strategy.
The GTP-3 AI writing assistant is going to become your best attribute in being able to scale high-volume articles to cover the topic in its entirety.
Popular Questions
What is an ai writer?
An AI Writer is an artificial intelligence software that can create unique content that reads like a human has written it.
AI writers can help you create articles from scratch or re-write your current content.
The AI-powered tools like Jarvis require input in the form of a title or short description that relates to your content.
Will ai take over copywriting roles?
Yes AI software can take over copywriting roles in December 2023.
Jarvis is the most sophisticated software which can write an article that sounds precisely like a human sales copywriter.
Copywriting roles will always be available to writers that require more critical thinking and creativity.
How do you expect ai to change the copywriting landscape?
AI will change the copywriting landscape the more sophisticated artificial intelligence becomes.
Copywriters should now be adopting AI-powered tools within their services to help assist them.
If the copywriting landscape embraces the use of AI writing it will enhance the quality of the work and save time.
An AI tool will never replace human writers because marketing teams collect user personal data and produce natural language generation ad copy when using tools like SurferSEO.
The changes to marketing teams will be integrating the use of an ai tool as opposed to thinking it will replace human writers.
How Much Does Conversion AI Cost?
The costs of conversion ai start at $29 per month and the pro pricing plan is $99 per month.
The pricing plans are real value for money.
With a 7-day money-back guarantee, conversion ai will completely refund your subscription costs in full within 7 days of signing up.
What are the Best Alternatives to Conversion.ai?
The best alternatives to Conversion.ai are:
Copy AI
Writesonic
Snazzy AI
But as a content marketer you need to ask yourself why you are looking for a conversion ai alternative because the tool was voted #1 for Best AI Copywriting Tool.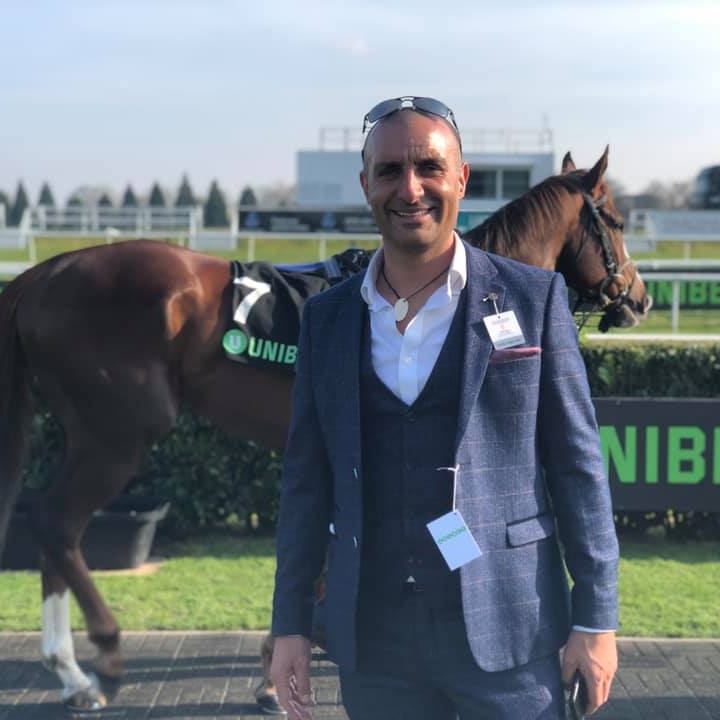 Entrepreneur
James Dooley is a British entrepreneur, SEO, investor, and philanthropist. James has built a huge Search Engine Optimization team that focus on organic SEO endeavours, including affiliate marketing, lead generation, as well as SEO services.
About FatRank
Our aim to explain and educate from a basic level to an advanced on SEO and Social Media Marketing.
Recent Posts