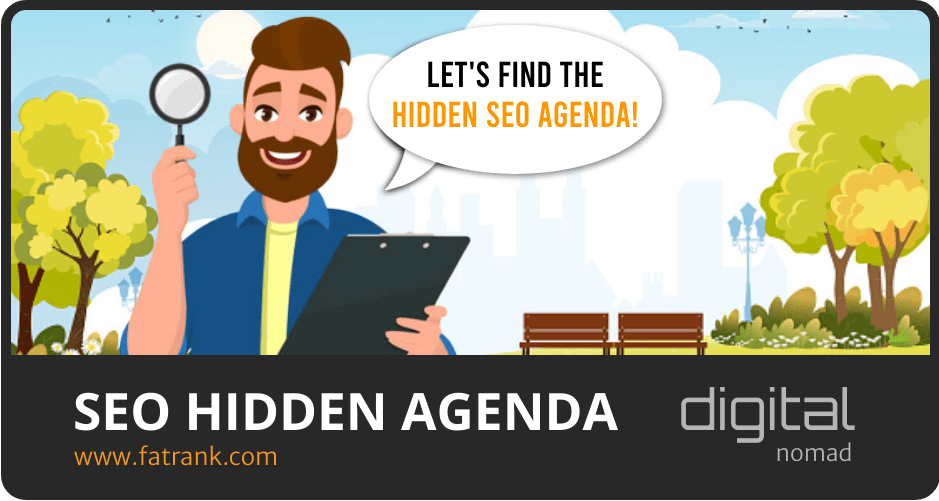 SEO Hidden Agenda
As an experienced online entrepreneur, my best piece of advice to anyone is to question everything.
Test, test, test and test some more or follow trusted sources.
But how do you know who to trust?
Do these trusted sources have an ulterior motive in what they are saying?
Does your latest SEO audit have a hidden agenda to secure work for the company that carried out the audit?
Let's dive in and show some real-life examples of SEO Hidden Agendas.
Why Question Everything in SEO?
The real reason to question everything in SEO is that the industry is not regulated so newbies can fake it before they make it.
In essence, an apprentice who has only just learned how to log in to a website can portray themselves as an SEO expert or SEO guru to secure work.
Knowledge shared or audits created are usually sales pitches for the auditor to win your trust and work.
Here are some examples of the SEO industry trying to upsell their own services:
Links Don't Work
Anyone claiming "links don't work" should be sent to a psychiatric ward.
Yes, how you value backlinks has changed over the years but they are still at the heart of the algorithms core ranking factors.
The SEO hidden agenda here is probably a content marketing agency trying to sell you high-quality content.
Coining a New Phrase
Hearing a new saying or phrase like a "double whammy google stack contextual high authority trusted link" is what you need to rank in December 2023.
Oh, wait – a new course is being released next month on how to get these types of links.
The hidden agenda to coining a new phrase is usually a new course is being released they want you to buy.
Panda Penalty
Claims your website has a panda penalty for low-quality content is a new one released by many SEO agencies.
With no access to Google Search Console, how can the agency know you have a panda penalty.
The hidden agenda is the auditor is probably looking to sell you content expansion or onsite optimisation services.
Penguin Penalty
An audit shows I have a penguin penalty that has too many low-quality backlinks pointing to my site.
This could be true, but the truth is Google has become great at ignoring spammy links.
The SEO hidden agenda is probably the auditor is looking to sell you better quality backlinks (they claim).
Site Speed
Randomly received an in-depth audit to show your technical SEO and site speed is too slow to rank on page one in Google.
Let me guess who sent this report – a web design agency?
The SEO hidden agenda is they will offer to rebuild you a new website that scores 100 and rank your website to the top of the search results.
The likelihood is they might improve your site speed but your rankings will not alter.
Don't believe everything at Face Value
Many SEOs out there may try to lie to you by using green screens, catchy lines and using their knowledge to act superior.
But, don't believe everything at face value.
This is one of the rules on how to make the right choice.
Check out this video which is a mockup to show how easy you can fake it:
What Others Say
I asked many of the most trusted SEOs internationally on this subject and here is what they had to say.
Matt Diggity
Unsuspecting business owners with little clue as to how search marketing actually works get taken advantage of by unscrupulous "SEO agencies" all the time.

Just about anyone can claim to be an "SEO expert" and use third-party tools to conduct an "audit" that looks impressive but lacks any real insight or actionable next steps. A perfect example of this is Moz's "Spam Score."

Everyone knows spam is bad. And anyone who's read even a "Beginner's Guide to SEO" knows how crucial backlinks are for SEO success.

It's easy for a shady SEO to run Moz and get a Spam Score for every link back to a client's site. The problem is, spam score is a highly imprecise metric — it's far from the Holy Grail of SEO.

A ton of super-relevant sites get caught up in the crossfire and flagged as spam. An incompetent SEO — or a dishonest one after a quick buck — can use reports like these to convince clients that spammy links are killing their performance in search.

They advise the client to disavow 90% of their website's backlinks — and charge them for doing it.
Gary Wilson
From owning an SEO agency that sold over 800 audits in 2023. I got the privilege of seeing a range of other audits that other agencies had sold or given to their clients.

The short-come of it is, there's a very small amount of "agencies" that actually rank websites well and due to the algorithm being this mysterious & confusing thing – there is an easy ability for an agency to mislead someone in the wrong direction in the SEO industry.

My advice to anyone that is seeking help and is not "in the know" is to find someone that has a proven track record of delivering results for multiple websites. Even the best SEO's don't get a 100% hit rate, but most of them hit big on a range of their projects.
Karl Hudson
After over 15 years in the SEO industry, I've come across many agencies, experts or web developers who use scare tactics to make you think Google is about to crucify you. Just because you gained links from various websites, others also gain links from. It's simply not true.

Often, Google will ignore the link if it doesn't like it, especially with the latest algorithm updates. It's becoming more intelligent unless you are trying to game the system with hyper-aggressive, repetitive anchors. I would take it with a pinch of salt.

Focus on doing what you do best, create great, engaging content, craft an epic user journey and spread the word.
Andrew Halliday
The SEO industry is full of myths and lies because Google does not tell you the truth.

Don't believe anything Google tells you, there is usually a hidden agenda.

Do your own testing and analysis to see what's working.

By all means, use what they say as a theory for your test but test everything as all niches and countries are different.
Why Is An SEO Agency Saying My Links Are Spammy?
SEO agencies sales pitches nowadays are running a link report and saying the backlinks are spammy.
Why? Oh let me guess the auditor carries out disavow services and can take on the work to rejuvenate your website.
It is sooooo easy to analyse any website (ranking or not) and find areas that can be improved so it has become a constant battle for agencies to keep clients.
This is the exact reason I stay away from Client SEO because 50% of the time is explaining what, how and why you are doing it.
Using Moz DA
Domain Authority (DA) is a search engine ranking score developed by Moz that predicts how likely a website is to rank in search engine result pages (SERPs).
Domain Authority scores range from one to 100, with higher scores corresponding to a greater likelihood of ranking.
But Moz DA can easily be manipulated and this third party tool should be only an indication used to assist you.
A link building audit using Moz DA in my opinion should be binned because it is not the most accurate metric to use.
Using Moz Spam
If you use Moz spam score then great – you are using a third-party tool to guess whether a link is good or not.
In the SEO communities, many marketers mock agencies that use Moz because their data is outdated and nowhere near as accurate as ahrefs.
A link building audit using Moz Spam should be thrown away as again not using the most accurate metrics.
Using AhRefs
AhRefs bot is one of the most active bots on the internet and collects so much data.
The data is great as a guide but that is it – it's used as a guide.
Many agencies follow this DR as gospel but the DR score can easily be manipulated.
AfRefs is again a third-party tool that's great for helping you make decisions but it is a made-up metric and has nothing to do with Google.
A link building audit using Ahrefs has more data but in isolation, you need to understand how to analyse the information.
Summary
The reason for creating this article is because people should not take everything at face value.
There are hidden agendas or ulterior motives in many things you get told.
Be careful who you trust and what information you believe.
Always question why someone is sharing something with you.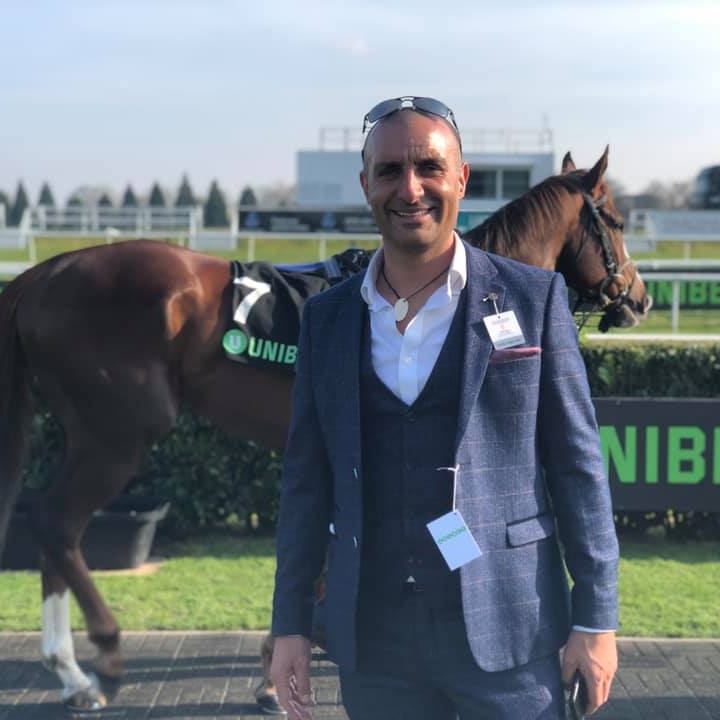 Entrepreneur
James Dooley is a British entrepreneur, SEO, investor, and philanthropist. James has built a huge Search Engine Optimization team that focus on organic SEO endeavours, including affiliate marketing, lead generation, as well as SEO services.
About FatRank
Our aim to explain and educate from a basic level to an advanced on SEO and Social Media Marketing.
Recent Posts