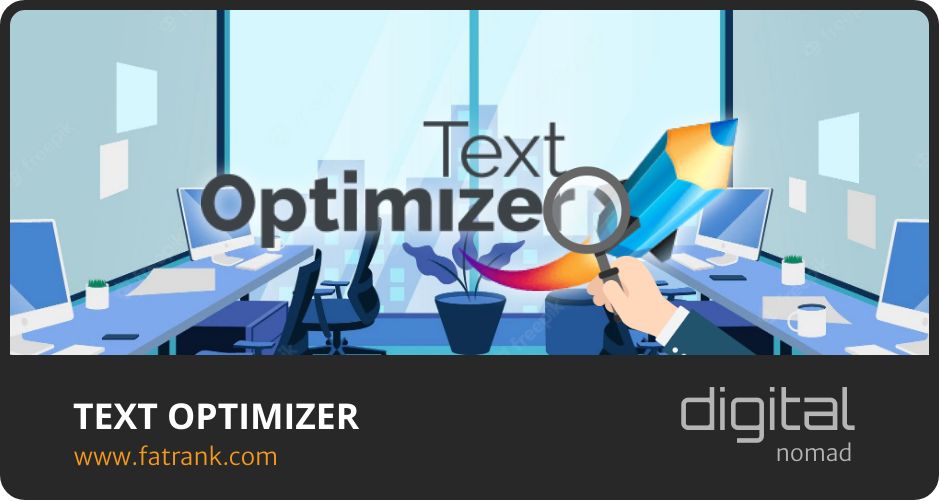 Text Optimizer
TextOptimizer is a text optimization designed to assist website owners, marketing professionals and seo specialists to write content that ranks higher in search engines.
The TextOptimizer content optimisation tool aims at adding or removing content from your text, to better match search engine expectations and improve in the search engine rankings.
TextOptimizer was recently voted in September 2023 to be one of the best rated on-page content optimisation tools.
TextOptimizer is simple, fast, and efficient so that you can write well-optimised content for both Google and Bing search engines.
In our TextOptimizer review, we explain how the on-page optimisation tool can help you improve pagerank and rankings in the serps, help with indexing, with more robots crawling the site, and how this can drive more organic traffic to your site through it's content ideas.
What is TextOptimizer?
TextOptimizer is a writing assistant content optimization tool which helps you write concise, high-quality and targeted content that is rich for your readers and optimized for search engines.
TextOptimizer will analyse and evaluate your articles on a scale of 0-100, and then provide you with content ideas and phrase suggestions to add in.
For example you may be writing a blog post about how to create a social media profile, but forgotten to add in the keyword "profile picture" into the article.
It may sound silly, but in that example, adding in "profile picture" a few times in the article could help you see some big jumps in the SERPs, as Google does take into account correlation.
You can then use TextOptimizer to improve and enhance your text to make your all of your articles content-rich, substantive and optimized.
There's even a TextOptimizer chrome plugin you can use to make life much easier as well.
Here is a video tutorial on How To Use the TextOptimizer Tool To Enhance Your Content for SEO, and why it's an excellent tool to optimize existing content:
Who Created TextOptimizer Tool?
TextOptimizer.com tool was created by the talented Ann Smarty.
SEO guru Ann Smarty offers tips for starting a blog for your business and how to effectively add blogging to your digital marketing strategy.
Ann Smarty is the blogger and community manager at Internet Marketing Ninjas. Ann's expertise in blogging and tools serve as a base for her writing, tutorials and her guest blogging project, MyBlogGuest.com.
Through use of their tools, Ann Smarty has been ablw to significantly increase their blog's ranking through TextOptimizer's optimization suggestions, adding in a variety of new relevant keywords to each of their pages.
TextOptimizer Tool Video Review
Below, we've created a short video explaining what makes this content optimisation tool so great! We are honestly blown away by the results we've seen from implementing this tool into our writing process.
We would highly recommend anyone who is wanting to improve their content and get their web-pages climbing through the SERPs to get this chrome extension today!
How To Use TextOptimizer To Improve Your Content
Learn how to use TextOptimizer to improve your SEO, content score and content readability.
Here is a tutorial on how to use TextOptimizer, as well as how to use their chrome plug in:
TextOptimizer Pricing
Pricing on TextOptimizer is start from $0 a month for their free subscription, to $60 a month for the pro subscription.
Their free plan is good for getting a hang of the tool, but lacks the features required to really make the most of what this excellent tool has to offer.
We'd always recommend the $60 a month pro version, as this comes witrh features such as text optimization, excel file export, the chrome plugin and more which we've found help you optimize text better and more than pay for themselves in the long run.
Alternatives
If you are not happy with the TextOptimizer.com features, here are TextOptimizer alternatives:
Clearscope Content Optimisation Tool
Frase Content Optimisation Tool
The list of TextOptimizer competitors all provides optimisation suggestions with excellent relevancy to improve the search engine optimization value of how Google algorithms score content quality.
Summary
So if you're searching for a tool that quickly optimizes your pages through relevant seo content idea, TextOptimizer is one of those helpful SEO tools that will help improve your SEO campaign and content readability.
TextOptimizer analyzes your content for important keywords and phrases and then compares this with real-time results in Google, helping your search ranking for more keywords, and helping to get new pages indexed by optimising text through semantic connections.
Find out what keywords your competitors are ranking for and then add them to your article or web content. The TextOptimizer tool is the perfect tool for anyone, whether your a small business or a full scale SEO company looking to improve existing content.
Being a lightweight text optimization tool, TextOptimizer is designed as an SEO optimizer online and a content optimizer for bloggers and copywriters to improve their SEO strategy and write well optimized content, whatever the niche.
In addition to this, the fact that TextOptimizer has a Chrome plugin makes life so much easier too. Their Chrome plugin means you can add in user friendly content from their helpful suggestions easily, saving you time address more pages that need relevant keywords adding in.
Our suggestion when growing digital assets is to use multiple content optimization tools, and TextOptimizer is certainly a great SaaS product to help you improve your SEO and search engine ranking in the organic search via adding missing entities and phrase with relevance to your content.
As a webmaster, the on page SEO you can do with TextOptimizer is a crucial element to getting your search engine results higher to show up for more searches via optimizing existing content.
Popular Questions
Is TextOptimizer Worth It?
TextOptimizer paid plan is only $65 per month and is great value for money.
The investment in subscribing to TextOptimizer.com is worthwhile because the keywords and phrases the tool extracts is superb to improve your webpage online.
Does TextOptimizer Optimize Against Your Competitor?
SEO TextOptimizer is a plugin for optimizing your content in the way that search engines and web crawlers would best optimize your content.
The content optimizer tool provides queries your competitor ranks for and finds other long-tail variations to include in your meta tags and title tag.
When Google look to crawl your web-pages and indexing occur you start to outrank your competitor for thousands of search queries.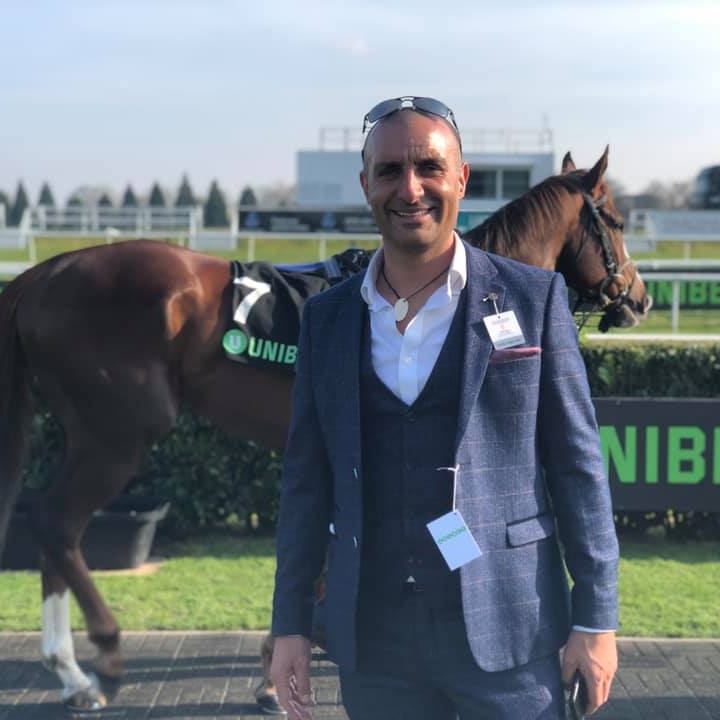 Entrepreneur
James Dooley is a British entrepreneur, SEO, investor, and philanthropist. James has built a huge Search Engine Optimization team that focus on organic SEO endeavours, including affiliate marketing, lead generation, as well as SEO services.
About FatRank
Our aim to explain and educate from a basic level to an advanced on SEO and Social Media Marketing.
Recent Posts