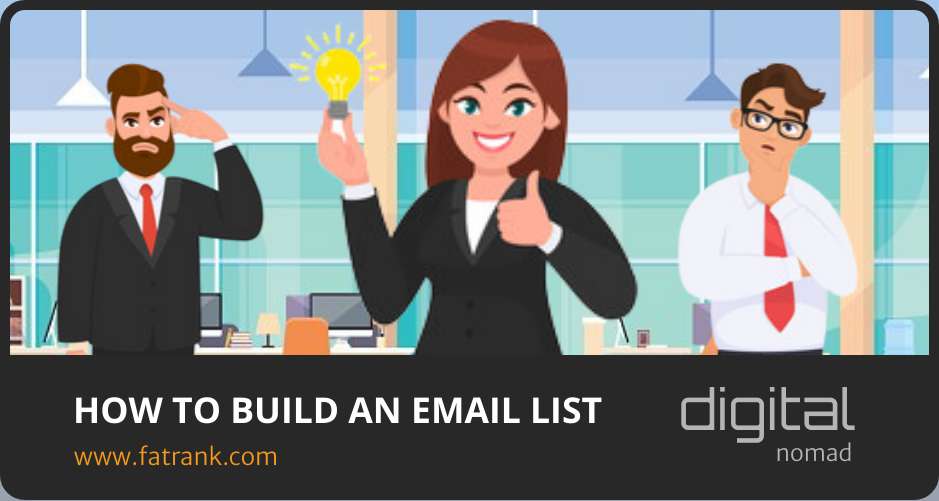 How to Build an Email List
List building is the gathering of email addresses from website users or visitors. Collecting emails helps grow the list of subscribers and improves business communications with clients, both now and in the future.
An email list is unaffected if Google penalises you and removes you from SERP results or if a social platform algorithm suddenly favours organic posts over sponsored content.
Building an email list can be a challenging task, though. You cannot expect to capture thousands of subscribers overnight with just one lead capture form. Building a good email list takes time, and a strategy is essential.
Successful email marketing campaigns help you build a relationship with your target audience.
Finding ways to grow your subscriber list in December 2023 is very important for business growth.
Building an email list helps you improve a relationship with your customers and gives you a proven way to nurture leads and convert them into long-lasting customers.
In our How to Build an Email List guide, we explain all the various ways to assist you in building a larger audience of engaged customers. You'll learn how to quickly build a list from scratch by combining multiple advertising campaigns.
Why Email List Building is Important
According to the DMA Marketer Email Tracker, the average expected return for every £1 spent on email marketing is £42. Emails have a high return on investment, which makes them an important marketing channel compared to PPC, which only gives back £2 for every £1 spent on advertising.
The typical projected return on email marketing is £42 for every £1 invested. PPC advertising, in contrast, returns £2 for every £1 invested.
No matter how big or small your company is, the prospects on your email list can make or break your marketing campaigns.
Marketing professionals may learn a lot from performance metrics like email open rate, click-through rate, and conversion rate about what they're doing well and what needs improving.
Marketers can determine whether their target audience is interested in the material they are creating, for instance, by looking at email click-through rates or open-to-click ratios.
A/B testing email subject lines, such as "20% Off" vs "Free Shipping," can give you more information about the value proposition that appeals to your clients the most, among other things.
Build an email list using your website
Building an email list is a crucial technique for marketers. According to statistics, 59% of consumers say that marketing emails positively or negatively impact their choice to purchase. 80% of company experts confirm that email marketing boosts client retention.
59% of customers claim that marketing emails have a positive or negative impact on their decision to make a purchase.
Here are various strategies used on your website to build an email list.
Opt-in Pop-up Form For Your Website
A successful opt in form provides website visitors with a quick, convenient way to share contact information and subscribe to your list while they're browsing your website.
Here are a few tips to take into consideration before you start building opt-in pop-up forms on your website:
Choose an attractive headline: Make sure to include a good headline that will describe one crucial benefit your potential customers will have by subscribing to your email list.
Relevant description or Tag line: include a brief and precise description line that will help you increase the conversion rate for your subscription.
Simple form: Include only the necessary contact information, like name and email address.
Include a call to action in the subscribe button. Make sure to use a non-generic call to action that will invite visitors to click immediately.
Use embedded signup forms
Embedded signup forms are perhaps the most traditional strategies for attracting new subscribers.
Static embedded forms should be placed on high-traffic pages in visible areas, such as headers, footers, sidebars, and splash pages.
The benefit of embedded forms is that they're non-intrusive
They serve as a humble reminder for the visitor that they can sign up and nothing more.
That's why they're best used together with the more proactive and dynamic list-building strategies discussed below.
Personalised CTA
According to HubSpot, personalised calls to action have a view-to-submission rate 42% higher than generic calls to action, which are the same for all visitors. This translates to nearly twice as many prospective email subscribers.
Since people who visit your blog post or website are looking for something particular, your CTA needs to meet their needs. For example, if many people read your blog post "Link-Building Strategy," add a simple CTA like "Click here to download a free link-building toolkit" to get them to sign up for your email list.
Personalised CTAs are, of course, only effective if you have the means to provide that high-quality content in the first place, but doing so doesn't have to be costly or time-consuming. You might also offer an e-book, a fun quiz, or a particular piece from your CEO on link-building techniques instead of a toolkit.
Your email newsletter won't feel like a gimmicky commercial if you provide material specifically tailored to your visitors' demands. Instead, it will make the client feel important and helpful, which are essential to a long-term strategy for keeping clients.
Welcome pop-ups
Welcome pop-ups are used to greet visitors to the site, mainly within the first 15 seconds of them settling on the dedicated landing page.
A strong call-to-action is crucial for a welcome pop-up, so it doesn't get dismissed as disruptive.
To lessen the intrusion, welcome pop-ups should be kept as simple as possible. Most feature a single field asking to enter an email address. Complicated forms with multiple fields and weak copy are less likely to convert.
Best practices include offering a discount, a sales notification, telling them more about your USPs, or some other form of value exchange for the visitor's email address.
Exit intent pop-ups
Exit pop-ups are served using exit-intent technology that monitors user interaction with a website page and can detect when someone is about to leave.
The premise behind an exit intent pop up is that they reduce the possibility of an exit or bounce by capturing visitors' attention and offering a valid reason for them to stay on the page or submit details.
Offers and discounts work well, but eCommerce owners can offer much more than that, depending on their niche.
Promotional pop-ups
Promotional pop-ups can appear throughout the customer journey and use exclusive discounts and offers.
To create a high-converting promotional pop-up you must achieve relevancy. Start by understanding what stage of the buyer's journey your customer is currently in and then match your promotion to nudge them further.
Contrary to welcome website pop ups that appear when you first land on the site or exit intent pop-ups that appear as you're about to leave, promotional pop-ups appear as you're actively browsing.
Introduce gamification
Gamification in list building is applying interactive game-playing elements to encourage engagement with a lead capture form.
Some examples of gamification include quizzes, tests, surveys, spin-to-win (aka wheel of fortune) pop-ups, and scratchcards.
Create Squeeze Pages
A squeeze page is a dedicated lead capture landing page designed to "squeeze" information out of a visitor by restricting access to desired content or offer by placing it behind the so-called 'gate', i.e. a lead capture form.
A squeeze page sole purpose is to capture visitor information.
Squeeze pages will come with high exit rates, and that's fine.
Use Humour
We are so regularly bombarded with "Yes or No" web offers that we hardly even notice them anymore. You might try giving your CTA content a little personality to grow your email lists.
Try a large "sign me up!" link followed by a CTA that reads, "No thanks, I don't want to build muscle." Although it's designed as a joke, it serves as a reminder that there is a person behind the button and can make the reader hesitate before hitting "no, thanks."
When the CTA is "sign up for more emails!" it's simple to click "no," but it can be a little more difficult to say "no" to growing muscle or losing weight etc.
Best ways to build an email list from scratch
Here are fast and effective ways to grow email lists that go beyond traditional email sign up forms.
Some popular methods include:
Enticing content upgrades
Exit intent pop-ups
Fully or partially gated content
Squeeze pages
Loyalty and referral programs
Discounts and deals
Exclusive notifications
Social media channels
How To Build An Email List Using Social Media Accounts?
Social media marketing is one of the best ways to get more people to visit your website and sign up for your newsletter.
The following social media tactics are used to encourage email signups:
Embedded Sign Up Buttons
Including a call-to-action on your social accounts is the simplest way to encourage people to subscribe to your corporate newsletter.
You can do it on Facebook and Instagram by including a "Sign Up" button on your profile, but you can also always share posts that ask people to subscribe to your email list.
Contests and Giveaways
Thanks to social media platforms, brands are becoming more approachable, relatable, and participatory.
Polls, quizzes, and question-and-answer sections are shared in Instagram stories and can get people more involved.
You can send people to landing pages where they can sign up to participate in a contest, giveaway, or even an ebook freebie. You can also giveaway a PDF, report, webinar or video course as a magnet to capture emails
Facebook Ads Lead Forms
Businesses can use Facebook Ads to offer lead form ads, which means a person can subscribe without leaving the platform.
Lead-form ads have pretty good conversion rates because they are so convenient.
Twitter's Lead Generation Cards
To allow someone to subscribe directly from Twitter, you need to send them a tweet with an expandable card.
This card will automatically fill in their name, email address, and Twitter handle.
Therefore, starting from scratch to establish an email list could be an intelligent method to utilise social media outlets with some following.
How To Build an Email List Offline
Although your website will be your best option for growing your email list, you do not have to rely on it. Making the most of offline channels will help you increase the size of your email list.
Here are a few simple methods for doing this:
In-store
Use registration sheets at your checkout counter or in-store to turn foot traffic into mailing list subscribers.
Get inventive and encourage people to sign up for stock updates or new arrivals if they ask for an item at the changing station that is currently out of stock.
When gathering this information offline, always make sure you have their full consent.
Trade Events
Trade shows are great places for businesses to meet other wholesalers and do business directly with customers.
When making a purchase, holding a giveaway, etc., you can use a sign up form to capture email addresses.
You may promote sign-ups on them if you pass out business cards here.
Postal Mail
If your company sends marketing materials to customers by direct mail, you might wish to include a call-to-action or QR code that directs recipients to a page where they can subscribe to paperless news.
Most people prefer getting sales information digitally, and it's easier to keep track of digitally recorded campaigns.
Best Practices To Follow When Building Your Email List
As with any marketing plan, there are steps you should take that can help or hurt your efforts to grow an email list.
The suggested best practices call for techniques such as:
Never Buy An Email List
In addition to being a surefire way to have your emails land in the spam folder, buying an email list is against the law.
The General Data Protection Regulation (GDPR), the European Data Privacy Act, and the 2003 CAN-SPAM Act all have significant implications.
These rules limit gathering personal user data and tracking email opt-in sequences. There are severe financial repercussions for companies that violate these regulations.
Welcome Emails
Nobody enjoys being treated like a mere number. Once you obtain the email addresses of your subscribers, you must try your best to keep them.
Additionally, your earlier efforts at lead acquisition will be pointless if you don't nurture your leads. Make sure a welcome series is in place to acquaint new users with your brand.
Use Peer Pressure
Having many subscribers to your email list establishes credibility, creates FOMO (Fear Of Missing Out), and encourages more people to sign up.
Popular Questions
What is an email list?
An email list is a list of emails that businesses have gathered from visitors that would like to receive information, updates, discounts, and other details about your business in a digital format that is sent to their email inbox.
In December 2023 building an email list of engaged potential customers is one of the most valued assets a company can own.
Is building an email list worth it in 2023?
Building an email list is one of the most valuable assets a business can own.
Many companies in December 2023 are reliant on third party tools like social media or algorithms of search engines (which they have no control over).
Having the ability to build an audience via an email list is a great asset for businesses and 100% worth it.
Why do I need an email list?
An email list is a cheap form of marketing that can boost the bottom line of any business.
Whether you are an affiliate marketer, ecommerce, local business or Saas (sofware as a service) you need an email list.
What is The Fastest Way To Build An Email List
Using a range of different strategies on a variety of marketing platforms is the quickest method to grow your email list. Determine which approaches produce the best outcomes over time, and then focus on those methods. For example: Run social media competitions using opt-in forms on your website.
How Long Does It Take To Build An Email List?
If you execute a successful opt-in campaign, you might have a strong email list in a matter of days. But it will take a while to build a big email list with tens of thousands of people on it.
Remove Inactive Subscribers
We strongly discourage purchasing email lists for compliance purposes and because opted-in subscribers are much more effective.
Never waste your money on purchasing an email list from an outside vendor
Be sure to delete inactive subscribers every so often from your email list.
If you are not removing inactive subscribers, it can make future outreach attempts from you to certain websites get flagged as spam.
You want your email campaigns to inbox, have a high open rate and have an active email list.
Summary
Building an email list remains the most widely used and successful marketing tactic. Email marketing is unparalleled when it comes to connecting with customers personally. Email lists that have been carefully curated and highly personalised will undoubtedly increase repeat traffic to your eCommerce website.
Think about choosing the landing page you use to collect email addresses and reviewing it and your strategy to grow your email list. It's best to test and learn, so don't hesitate to try something different.
With that opt-in email list, you can share your story, promote your business, and showcase your products, all while turning subscribers into paying customers.
An engaged email list is a business's best asset because it is part of owned media, i.e. media channels that your business has complete control over.
An opted-in email list helps create stronger connections with your customers and find new ways to market to them.
If you plan to use a list-building tool to attract additional subscribers, carefully weigh your options before choosing a supplier.
Sending segmented and targeted emails that are incredibly relevant is your next challenge, and don't forget your email call to action. Once you have their email address and your subscriber list is expanding, you need an efficient email marketing strategy that keeps them engaged as paying customers.
No matter what niche you operate in, an email list is essential to a successful marketing strategy.
Related Email Marketing Posts
Check out all the email marketing posts from the FatRank team: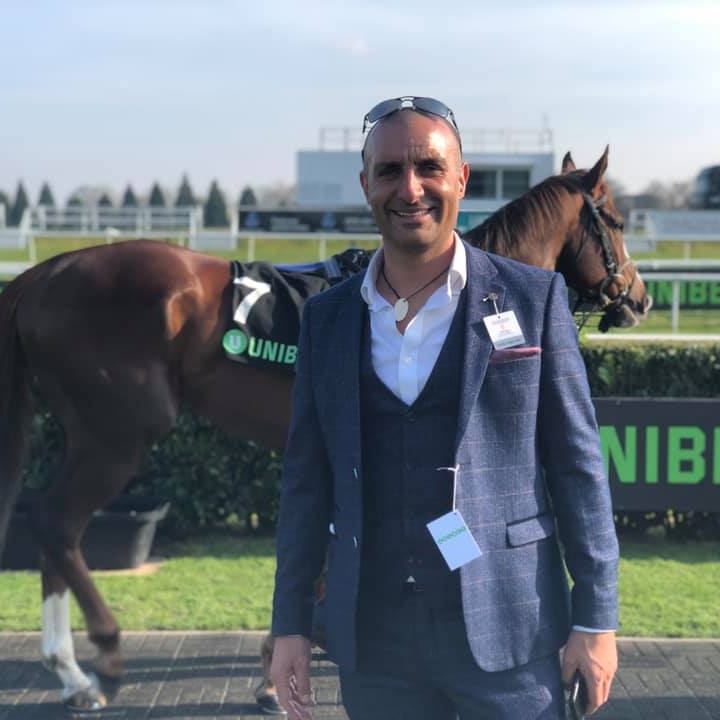 Entrepreneur
James Dooley is a British entrepreneur, SEO, investor, and philanthropist. James has built a huge Search Engine Optimization team that focus on organic SEO endeavours, including affiliate marketing, lead generation, as well as SEO services.
About FatRank
Our aim to explain and educate from a basic level to an advanced on SEO and Social Media Marketing.
Recent Posts