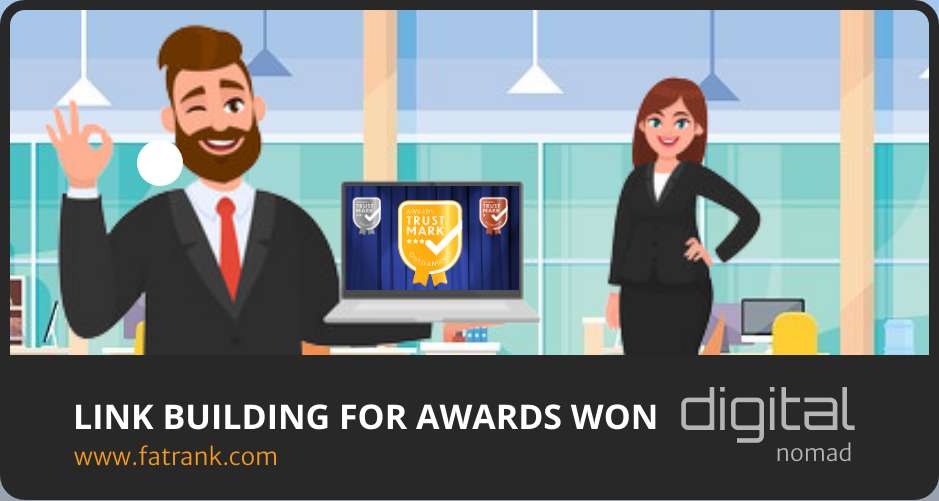 Link Building For Awards Won
Winning awards is a surefire way to build Experience, Expertise, Authoritativeness, and Trustworthiness online.
If your online business has won awards you need to be promoting this all over the internet.
If you are yet to become an award-winning website there are ways to manipulate this with link-building strategies.
In our Link Building For Awards Won guide, we explain how Google Quality Raters check if your website is trusted with award search parameters in Google Search.
Does Winning Awards Help Your EEAT Signals?
When you study in-depth the most recent Google Search Quality Raters Guidelines it clearly states awards are an important signal to the reputation of the website.
The term "awards" is used 15 times in the Google Quality Raters Guidelines.
Here are some snippets from the guidelines where awards are mentioned:
….show that has won numerous awards
….has won prestigious awards or a history of high-quality positive reputation
….include information specific to reputation, such as awards and other forms of recognition
….which tells us that the website has won several prestigious awards. From this information, it can be inferred that the website has a positive reputation
….that has won several prestigious awards and has a positive reputation for its objective
….appropriate to the topic of the page. Prestigious awards may be evidence as well, depending on the topic and type of content
….feature article from an external website to show has won numerous awards (very positive reputation of the website)
….website that has won a variety of awards
As "awards" is one of the most used terms in the GQR guideline documentation it is safe to say it is a must EEAT signal your website should be looking to improve.
It is interesting they ask the Google Quality Raters to check Google web search, image search, and for videos of the brand for an in-depth reputation analysis.
How Do Google Quality Raters Check If Your Website Has Won Awards?
Google's Quality Raters use software called raterhub to research and feedback essential information to Google algorithms.
The Google Quality Raters (GQR) check if the website has secured industry awards by the following search parameters.
"Domain" + "Awards" + "Main Topic" -"DomainName"
Here are some examples of how (GQR) Google Quality Raters check for awards won:
searchengineland.com + seo + awards -searchengineland.com
gambling.com + casino + awards -gambling.com
whichbingo.com + bingo + awards -whichbingo.com
impression.co.uk + ppc + awards -impression.co.uk
coxandkings.co.uk + travel + awards -coxandkings.co.uk
The branded SERP showing a list of awards won helps to build your EEAT signals with Google algorithms.
Reasons Why You Should Promote Your Industry Awards
By displaying awards on your website, you can improve your SEO and trust signals to search engines and customers.
Make sure to link to the site that awarded you the recognition, that way Google can identify your niche.
Here are the best techniques for promoting your industry awards:
Write a press release and post it on the news page
Create an awards page and link from the footer
If you have an award-winning video, post it on YouTube
Build tier two backlinks to any third-party endorsement websites
Share the industry awards won all over social media
Add "award-winning" to all sales material like emails, website and brochures
You should promote all industry awards because it is a huge Experience, Expertise, Authoritativeness, and Trustworthiness signal to Google Quality Raters.
How to Improve Your EEAT Signals With Winning Awards
The best way to improve your EEAT signals is to build backlinks to highlight winning several prestigious awards.
Here are the best link-building agencies with dedicated services to promoting your website to become an "award-winning" brand.
From extensive research and testing of various backlink providers, we have listed the best backlink companies for winning awards in 2023.
Searcharoo Award-Winning Backlinks
Searcharoo is one of the best overall backlink providers and is quickly becoming the go-to place for any agency or website owner.
They provide backlinks to customers to improve EEAT signals to have won a variety of awards.
If you are looking for a Scalable link-building agency with affordable prices, Searcharoo is top of the tree.
AgencyBacklinks Award-Winning Backlinks
Agency Backlinks take the load off your shoulders and give you everything you require to effectively outsource your SEO and brand management efforts.
With the help of our cutting-edge brand development, SEO optimization, and link-building strategies, they give every client company the best chance to rule their online niche.
This includes using backlinks for awards secured to bolster your EEAT profile.
Authority Wall Award-Winning Backlinks
Although it is mostly known for its content, Authority Wall is another trusted place to order backlinks for your site.
Authority Wall's link-building service to promote awards won hugely helps the EEAT score of the brand.
High Rise Links Award-Winning Backlinks
HighRise was established in 2019 as an agency specializing in the best SEO deliverables available, ensuring everyone has access to the tools they require for success.
They only have a small selection of products, so each time they introduce a new service, it has already undergone months of testing and has the highest return on investment.
High Rise has recently added backlinks for awards secured to its arsenal and is a great company to deal with.
Popular Questions
Why is winning an award important?
Winning an award is very important to boost an organization's reputation.
Being an "award-winning company" sets you apart from the crowd.
The awards highlight achievements and help to cement credibility with the brand.
How does winning an award help a business?
Winning awards help a business as it gives increased credibility.
A business award win act as a 3rd party endorsement for a business.
Winning an award can give a seal of approval and is a sign of quality for potential customers.
Many use "award-winning" as part of their sales pitch to relationships with suppliers and consumers.
Do awards increase sales?
Awards hugely impact sales as they promote loyalty and trust while providing a competitive edge.
Here is a recent statement from Best Companies UK Awards:
Award-winning small businesses on average see a 57% increase in income and a 36% growth in sales. Large companies also benefit, seeing a 44% increase in income and a 31% growth in sales.
The increase in sales from winning awards was based on 300 UK companies over a 12-month period after securing a variety of prestigious awards.
Summary
Google's Quality Raters Program (GQR) is an important component of the Google Guarantee that ensures high-quality search results.
Being an award-winning business is very important to improve your EEAT signals and trust online.
Promoting your industry awards raises company visibility, and sets you apart from the competition!!
SEO strategies to win awards can be very effective in helping a website rank well and drive more organic traffic.
There are many factors that contribute to a website's ranking on search engines and is an award-winning brand certainly helps in your SEO strategy.
Being an award-winning brand also hugely increases your truth and conversion rate optimization because customers like to work with businesses that are award-winning.
All Related EEAT Posts
Check out the in-depth list of EEAT posts.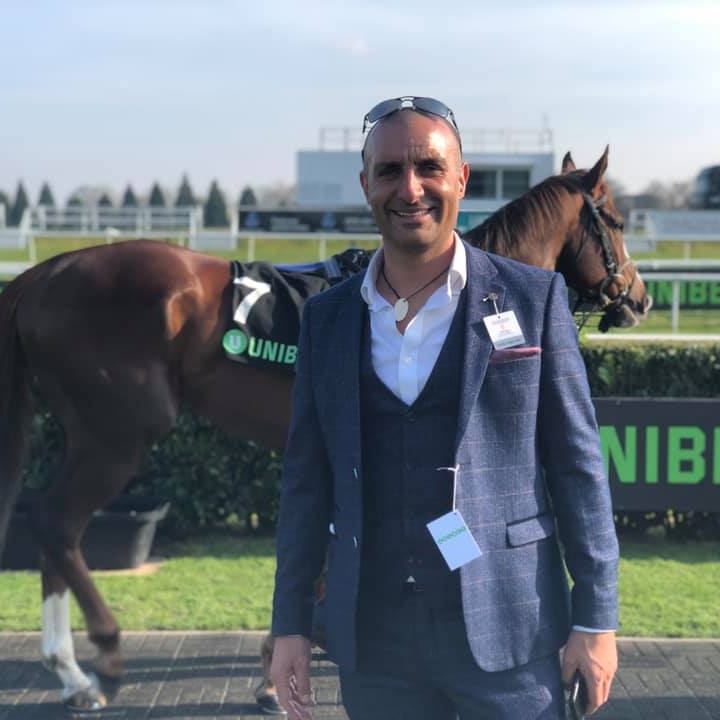 Entrepreneur
James Dooley is a British entrepreneur, SEO, investor, and philanthropist. James has built a huge Search Engine Optimization team that focus on organic SEO endeavours, including affiliate marketing, lead generation, as well as SEO services.
About FatRank
Our aim to explain and educate from a basic level to an advanced on SEO and Social Media Marketing.
Recent Posts