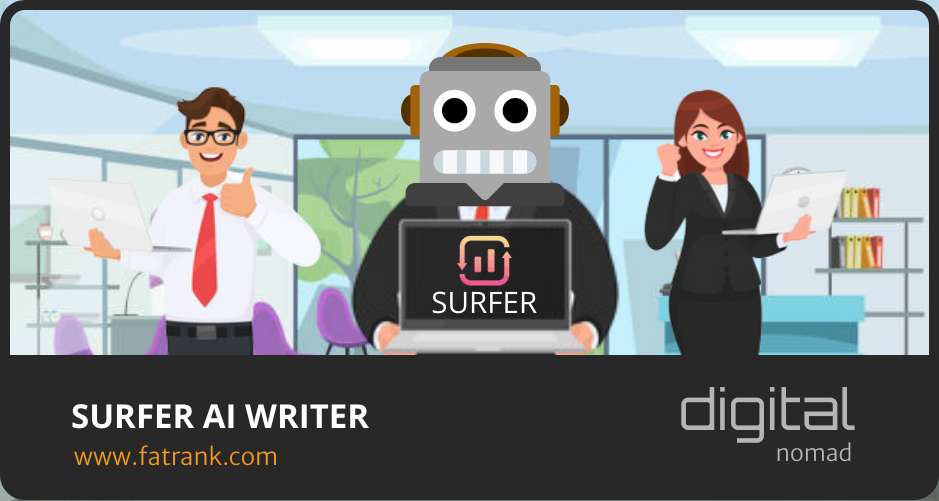 Surfer AI Writer
Surfer AI Writer helps website owners quickly produce thousands of articles automatically fully optimised to rank highly in Google.
Surfer AI Writer makes it simple and easy to autogenerate content for your blog, website, or guest posts. The best part is this artificial intelligence-generated content is SEO optimized to include the NLP entities and keywords needed to mathematically rank better in Google SERP.
In our Surfer AI Writer guide, we explain everything you need to know about the AI writing assistant software.
What is Surfer AI Writer?
Surfer AI Writer is an artificial intelligence writing tool that writes long-form blog posts, conversion-driven content, and many other types of marketing-related pieces of content.
Think of Surfer AI as an AI-assisted content writer for your website that delivers search engine-optimised content in the time it takes to make and drink a coffee.
How to Use Surfer AI Writer
Surfer AI Writer is a breeze to use, simply ensure you have an account set up with Surfer and the process is as follows:
Choose your target keywords
This is the stage where you will input the main focus or keywords of your article. If you're uncertain about which keyword to choose, you can utilise the keyword research tool. Follow these steps to initiate the writing process:
Enter 1-5 primary keywords relevant to your topic.
Specify your country and device preferences.
Click the "Create" button.
Here's an illustrative example:
Once you've completed these steps, the Content Editor's interface will load on the subsequent page, inviting you to generate an article within the editing panel.
To begin the article generation process, simply click on the "Generate an article" button.
The interface will resemble the following representation. Please note that the number of credits available may differ based on your account settings.
A new window divided into four sections will guide you through the article's settings before it is written by Surfer AI. The keywords and selected location will be displayed at the top of the interface.
Tone of the Article
To enhance the character and tone of your blog post, click on the dropdown menu and choose from a wide range of voices available.
This selection will guide Surfer AI on how to approach your content and align it with your brand's unique personality.
Alternatively, you can opt for the "Auto" setting, which instructs Surfer AI to emulate the voice and tonality of the top-ranking pages in the search engine results pages (SERPs).
Edit your Outline
In this step, Surfer AI will autonomously generate an article outline for you.
However, you have the option to customise the outline by incorporating your specific talking points and directing the overall structure of your article.
To edit the outline, simply tick the box, as I have done, and gain the freedom to shape the content according to your preferences and objectives.
Select Competitors
To optimise your content's competitiveness, we suggest selecting a minimum of five organic competitors.
This selection process allows you to gain valuable insights from these high-performing articles, enabling you to refine your own piece and enhance its chances of achieving a prominent position in search engine rankings.
With the freedom to choose your target competitors, you can strategically position your article to outperform and surpass them, increasing your online visibility and attracting a larger audience to your content.
Avoid AI Detection
We highly recommend keeping this option turned off due to a simple fact: Google values AI-generated content as much as it does human-generated content, as long as the articles deliver valuable information.
Moreover, relying on content detection tools with questionable algorithms that often yield inaccurate results provides no real advantage in concealing AI-generated content.
Enabling this setting can occasionally lead to the use of unnatural language by Surfer AI, which can have a negative impact on your keyword optimisation efforts.
It's crucial to maintain a natural and coherent tone in your content to ensure its readability and user engagement.
Create Your Draft
Once you're prepared, click on the "Let's write" button. Surfer AI will then consider all your preferences and combine them with valuable insights relevant to your target topic. The result will be SEO-optimized content tailored for your blog post.
That's all there is to it! Your article should be ready within approximately 20 minutes, thanks to the efficient capabilities of Surfer AI.
Why Is Surfer AI Writer The Best Artificial Intelligence Writing Tool?
Surfer AI Writer has been voted the best artificial intelligence writing tool in 2023 because of the following reasons:
Passes AI Content Detection Tools
Creates SEO Optimised Content at Scale
All articles pass Copyscape and plagarism
All content is fully NLP optimised
Minimal prompts for an amazing output
Who Should Use Surfer AI Writer?
Frankly, anybody who's wanting to rank their website or somebody else's website online should use Surfer AI Writer.
Surfer AI caters to the needs of content marketers and SEO professionals who aim to craft top-notch articles that secure high rankings in search engine results for their target keywords.
The platform offers a swift and scalable solution for achieving this goal.
Whether you're an individual managing content for your personal website or part of a larger content organisation with a substantial online presence and millions of page views, Surfer AI is specifically designed to meet your requirements.
Where Can I Use Surfer AI Writer?
The Surfer AI Writer artificial intelligence writing tool can be used for the following.
Money Page Content
The Surfer AI Writer produces high-quality content that is good enough for your money pages.
If you decide to use for money page content we do advise on human intervention to improve the following:
Introduction – personalise and add personality from your brand in the introduction
Grammarly – quickly check all spelling and grammar to improve the content
Hemingway – in areas you might find content can be more concise in the writing structure
CTAs – add in conversation rate optimisation content near to adding your call to action buttons
The human intervention in editing these areas allows you to scale amazing content quickly.
Supporting Content
Bypassing the authority wall is a must if you want to rank for competitive terms.
To rank high in Google you need to cover the topic in its entirety by creating supporting content.
Using Surfer AI Writer is a great way to mass-create hundreds of articles on a topic that is all NLP optimised to rank well.
Guest Posts
Building quality backlinks to your website is important and creating relevant guest posts is a key indicator of quality.
Now you can write all your guest posts using Surfer AI Writer which will create your content to be relevant in the same NLP categorisation.
As the Surfer AI Writer content is using optimisation strategies to use TF:IDF, correlation and topic modelling systems your guest posts can rank and drive traffic to your website.
Summary
Check out how Surfer AI Writer ranks in our detailed comparison of the best AI writing tools in September 2023.
There are huge advantages to using the Surfer AI Writer tool to produce a mass volume of content with the main advantage being your website can gain topical authority on a given subject.
The Surfer AI Writer produces top-tier writing for your blog that will save your staff time and money long term.
We strongly advise human intervention editing before uploading because this can further the information gain factors needed to improve the article.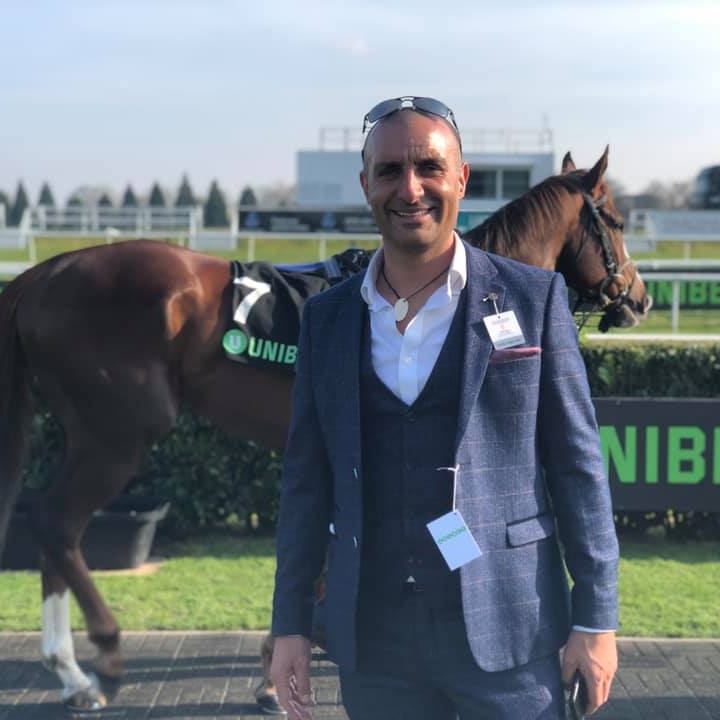 Entrepreneur
James Dooley is a British entrepreneur, SEO, investor, and philanthropist. James has built a huge Search Engine Optimization team that focus on organic SEO endeavours, including affiliate marketing, lead generation, as well as SEO services.
About FatRank
Our aim to explain and educate from a basic level to an advanced on SEO and Social Media Marketing.
Recent Posts