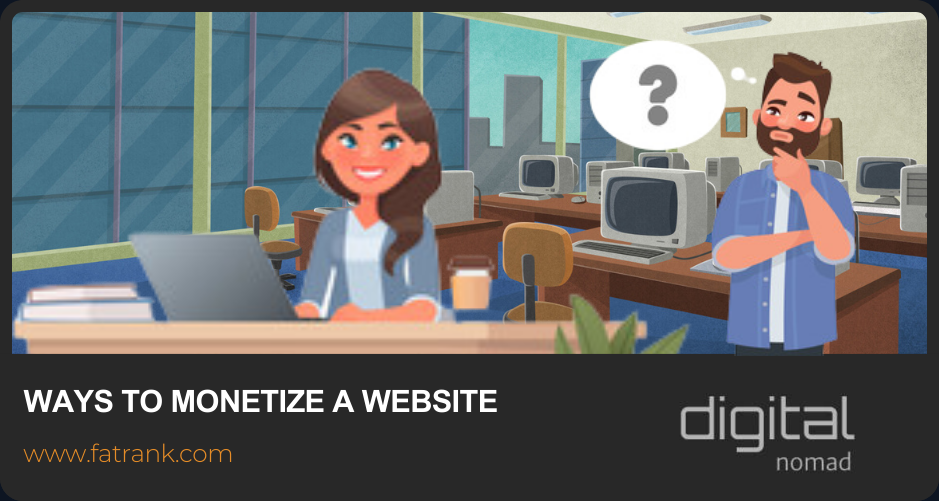 Ways To Monetize A Website
There are so many ways to monetize a website, and many blog owners are leaving money on the table.
I've built hundreds of websites, a dozen of which are valued at over seven figures. So I have first-hand experience with how websites make money and the different monetization strategies.
The most profitable digital entrepreneurs create several passive income streams that yield monthly recurring revenue (MRR).
From selling ad space, online courses, and affiliate commissions to lead generation, we will cover all the different ways to fully monetize a website.
All Ways To Fully Monetize A Website Online
Here are all the different ways to fully monetize a website online:
Affiliate Marketing (adding affiliate links to promote products elsewhere)
Accept sponsored posts (write for us guest postings for a fee)
Display Ads (Google Adsense, Ezoic, Adthrive or Mediavine)
Open an e-commerce shop (store physical products or do dropshipping)
Sell ad space (tenancy or sponsorship deals)
Sell online courses or paid membership group
Sell a service directly you offer
Rent your pixel for retargeting
Donations
Content behind a paywall
Setting up events
Consulting Services
Lead generation (rank + rent model or pay per lead)
Build the database to nurture potential customers (build subscribers, email lists, or social profiles)
Flip Websites
Add Affiliate Link
Affiliate marketing is a great way to earn a commission when visitors click the affiliate link to the recommended products you promote.
You must include an affiliate disclaimer on your website and blog post stating that you may earn money from such affiliate partners.
Creating articles that round up multiple products can help you rank for plural search terms, which generate a lot of traffic.
A recent study highlighted as many as 79% of customers trust online reviews as much as personal recommendations. As an affiliate, you can fill in that information gap and publish reviews of the products you've tried and liked.
Lead Generation
Local tradesman is great at their profession, but not good at generating a consistent flow of quality inbound enquiries.
Many companies are reliant on lead generation companies to provide new and relevant inquiries on a daily basis.
The main monetization strategies for lead generation are:
Pay Per Lead Model
Pay Per Converted Lead Model
The best lead generation company will offer any of the three strategies, which are best suited to the lead buyer.
Accept Sponsored Posts
Allowing others to guest post on your domain is a great way to generate free content.
Sponsored content can generate more traffic to your website while making extra money as you charge a fee for the post.
For SEO benefits when a third party submits an article to your site and pays you to publish it, we strongly recommend an editor to SEO optimize the content using tools like Marketmuse or Surfer SEO.
Like affiliate links, sponsored content requires a disclaimer and you'll want an editorial policy.
Display Ads
Display advertisements are online ads that combine copy and visual elements as promotion on your website.
Display advertising uses a push approach where users who see your display ads are targeted purposefully for those ads so your visitors have a good user experience.
Join ad networks to display banner ads on your website as here are the best display ad networks.
Mediavine
Google Adsense
Adthrive
Ezoic
The best display ad network for you will depend on your specific needs and goals. Consider factors such as your target audience, website traffic, and desired ad formats when choosing a network.
Sell ad space
Many businesses are willing to pay a tenancy or sponsorships to host their advertisements instead of going through a third party like Google Adsense.
Native advertising requires more hands-on work but it means you can earn 100% of the ad revenue.
Create a landing page for brands to explore your advertising services which includes a media kit that details potential benefits and describes your website visitors.
Rent your retargeting pixel
Renting your pixel allows other businesses to target your site visitors with ads.
The rental of your pixel is called "repixel".
We recommend finding brands with the same target demographic but who aren't competitors.
For example, if you run a blog on finance, you might rent your pixel to mortgage brokers or individual financial advisors if they are your direct competitors.
Open an e-commerce store
Your e-commerce store could provide merchandise with print-on-demand personal branding.
The e-commerce shop could sell other products or provide a drop shipping opportunity.
An online e-commerce store is an easy way to monetize a website, as you can produce, package, and mail the products yourself, or enlist a third party to manufacture products on demand.
The most powerful ecommerce platforms are:
Shopify
Woocommerce
Magento
BigCommerce
Online Courses
A popular monetization strategy is selling an online course or paid membership group.
The paid memberships earn MRR (monthly recurring revenue) which you can sell:
E-book course
Interactive online course
Private paid mastermind groups
Recorded webinar tutorials
Membership groups refer to a platform that offers a subscription for an annual or monthly fee.
Offer Consulting
Consulting can bring in short-term income while you wait for your other revenue streams to turn a profit.
If you're an expert in something, there will be people who are interested in hiring you as a consultant.
We recommend trying to build passive income streams, and consultation is time for money, which is great when starting out to earn money. But we have a limited quantity of time, so we want to be building other passive revenue streams.
Set up events
Conferences or paid masterminds take a lot of work to set up, but they can also be a huge profit driver.
You can generate income from ticket sales, booth rentals, merchandise, and more.
Matt Diggity setting up the Chiang Mai SEO Conference is a great example of leveraging his audience to build a huge digital marketing conference and invite-only mastermind.
Donations
If your website provides a lot of value, you can politely ask for donations.
Not every reader will donate, but if you have enough traffic, you might earn enough to fully sustain your website and make some money on the side.
The most popular donation buttons are PayPal, Stripe, or Fundly.
Make sure the readers can find the donation buttons easily.
Many marketers provide free content to attract readers.
Then put the knowledge bombs or cutting-edge, most valuable content behind a paywall, such as webinars, videos, classes, or even a special forum.
If people want to read more and learn from you, they can pay a small fee.
This is also a great way to collect users' email addresses for future remarketing.
Expand Your Database
Building a database is important for online business growth in December 2023.
If your website can build your subscriber count, increase followers, and expand your email list this allows you to quickly become an influencer in your industry.
The use of big data can be used to improve operations, provide better customer service, create personalized marketing campaigns, and take other actions that, ultimately, can increase revenue and profits.
By using a database to collect and analyze customer data, businesses can gain a deeper understanding of their customers and use this information to drive growth.
The database can help with targeted marketing, retargeting advertising, customer segmentation, and improving customer loyalty programs.
Website Flipping
Flipping websites allow the website owner to collect monthly payments while scaling it up for sale.
As your monthly recurring revenue increases the asset value is increasing also.
Any "digital real estate" that you own can be sold using website flipping companies like FE International, Flippa, or Empire Flippers.
You can expect to sell the website for 2- years annual revenue for a well maintained website. The website valuation depend on factors like:
Industry / Niche
Monetization models
Monthly revenue to expense ratio (profits)
Amount of traffic
SEO metrics (domain authority or domain rank)
Conversion rates (CRO)
Social media follower count
If you build up a profitable website I would recommend connecting to Greg Elfrink from Empire Flippers, to get a free no obligation valuation for your website.
How much money can you make from monetizing a website?
You can make over $500,000 a month from monetizing a website effectively.
The ad revenue is based heavily on the number of monthly page views, so the website owner needs to find ways to grow the traffic online.
But with multiple ways to make money online, you can earn a lot of cash with display ads, lead generation, and affiliate marketing.
How Much Does It Cost to Monetize a Website?
On average, it costs $600 per month to monetize a website, which allows time to find the best monetization strategies.
The biggest cost to monetizing a website is the SEO efforts to grow enough website visitors.
How Many Views Do You Need to Monetize a Website?
You need at least 1,000 page views per month to start monetizing your website.
The page view number of 1000 is a benchmark for a typical starting point for monetization via advertising platforms like Ezoic or MediaVine, as they often require a minimum traffic threshold before allowing you to display ads.
How Much Ad Revenue Can a Website Make?
Here is how much ad revenue you can make from a website:
500K monthly page views can earn approximately $3,000–$5,000 per month
1 million monthly page views can earn approximately $5,000–$20,000 per month
In lucrative niches, you can typically earn anywhere from $10 to $50 for every 1,000 website views
The return on investment depends on ad placement, viewer location, and industry.
Is It Easy To Earn Money Online?
Earning money online is easy if you are an SEO expert and know how to rank highly in Google searches.
The truth is, most search engine optimization specialists are not experts and struggle to rank.
Here are the steps to earn money online:
Find an aged domain from ODYS
Purchase domain and host the website
Create a comprehensive topical map with keyword research
Create hundreds of SEO-optimised articles
Cluster the web pages in a relevant silo structure
Acquire backlinks to your domain
Progressively optimize your existing content
In competitive niches, you will need to purchase more backlinks which will include guest posts and niche edits.
Summary
There are many new smart ways to monetize websites.
But all of them require a lot of hard work to execute as you need to know how to generate large volumes of traffic from ranking keywords in Google.
Making money online with SEO is possible with hard work, dedication, and a good understanding of how SEO works. There are many different ways to make money with SEO and sometimes looking at your competitor's sites is a good way to find additional revenue sources.
If you are willing to put in the hard work, SEO can be a great way to make money online.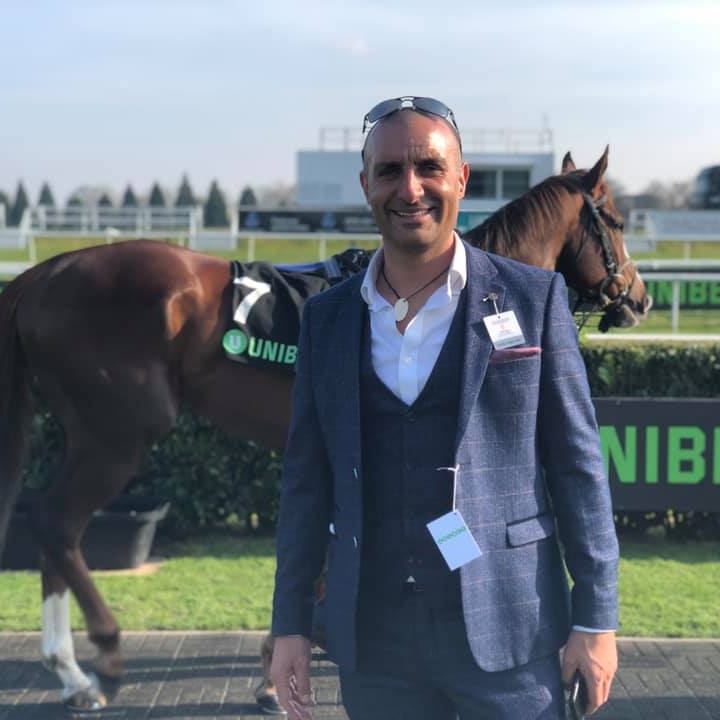 Entrepreneur
James Dooley is a British entrepreneur, SEO, investor, and philanthropist. James has built a huge Search Engine Optimization team that focus on organic SEO endeavours, including affiliate marketing, lead generation, as well as SEO services.
About FatRank
Our aim to explain and educate from a basic level to an advanced on SEO and Social Media Marketing.
Recent Posts