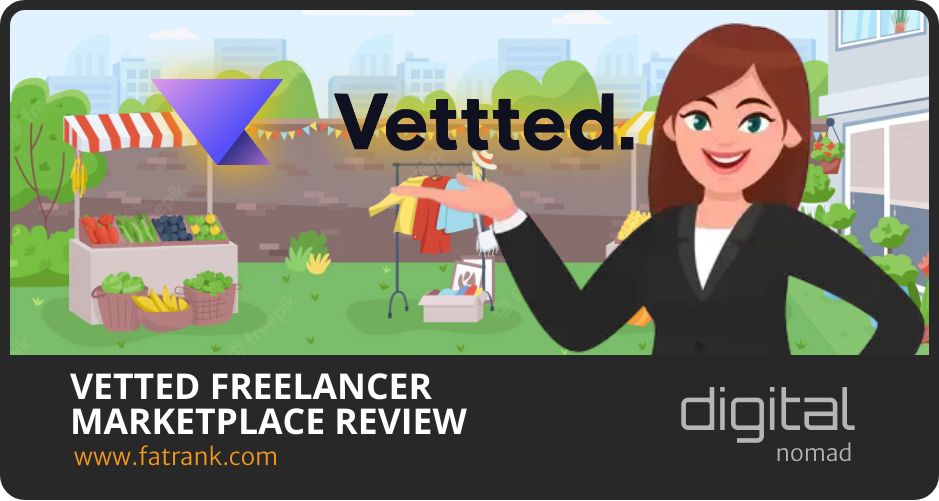 Vettted Freelancer Marketplace Review
Vettted is a freelance marketplace for businesses, solopreneurs, and agencies looking to outsource their marketing efforts to a curated and vetted talent pool of marketers.
The Vettted platform was recently voted in the list of top online marketplaces for freelancers in 2022.
When looking to scale your business processes and systems all the biggest entrepreneurs explain the importance of delegation.
Vettted Online Marketplace platform has struck the important balance between supporting buyers and sellers. As a customer of Vettted, you can look forward to vetted freelancers who offer services that go through a review process.
In our Vettted Freelancer Marketplace Review, we explain the importance of eliminating single points of failure and how outsourcing tasks to vettted can free up more time for your staff to grow the business in other areas.
Vettted is a freelance marketplace that allows customers to outsource small tasks or hire freelancers to carry out professional services.
Many business owners do not have the requirements to employ developers, graphic designers or content writers full time and vettted is a platform that gives people access to employ staff on a pay-per-task basis.
Vettted was bootstrapped and founded by Vasco Monteiro in early 2022. He was one of the top sellers on another marketplace called legiit, and after being banned for launching Vettted, he's now working hard to make Vettted the "go-to" place to hire a marketer.
Vettted Services We Recommend
If you're looking to hire a vetted marketer from a curated pool of talent, Vettted is the place to go. You can be sure that any hire you make on Vettted will allow you to free up more time for your staff to grow the business in other areas. Think of Vettted marketers' as your right-hand business partners.
After ordering and testing thousands of services on vettted.com, here are some recommended services in December2023.
Citations
Press Releases
Social Signals
Guest posts
PBN Links
GMB Verification
Content writing
As you can see, there are many good services on vettted, and if used properly, they can boost your rankings.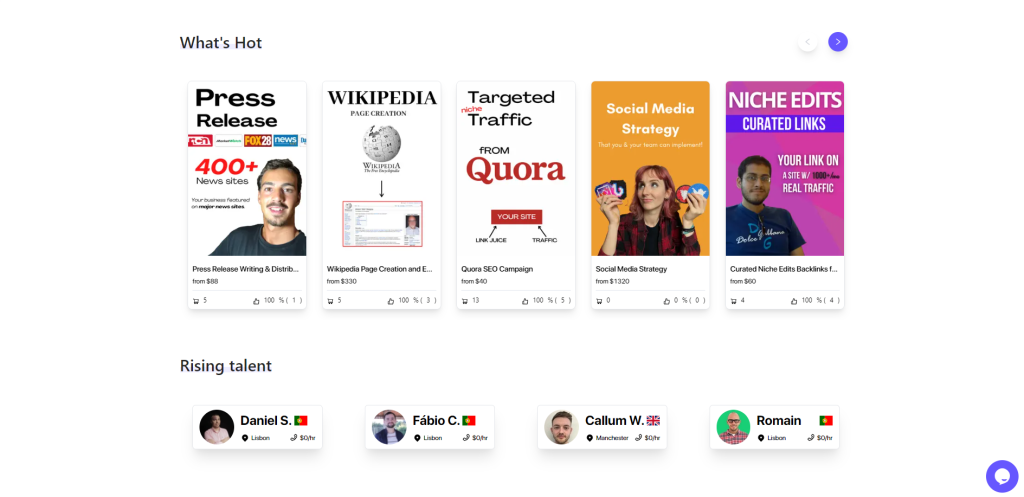 Why Vettted
Vettted allows users to access marketer's knowledge by hiring them via productised-services, and their time via 1-on-1 platform integrated consulting calls. Vettted is a freelancer-focused marketplace, this means that the selling fees are 0%. Any sale a freelancer makes, they keep 100% of the earnings. A marketplace only exists because of its talent pool, so it's only fair the talent get to keep 100%.
Who is Vettted tailored for?
However, unlike other platforms, Vettted isn't for everyone. Vettted sole focus is on marketing, so you won't see hundreds of categories like on other marketplaces. On Vettted we do one thing great, and that's marketing (i.e. Social Media, Paid Advertisement, SEO, Copywriting, Funnels & Landing Pages, Brand Strategists, Growth Marketers…)
All Online Marketplaces for Freelancers
Check out the in-depth list of online freelance marketplaces.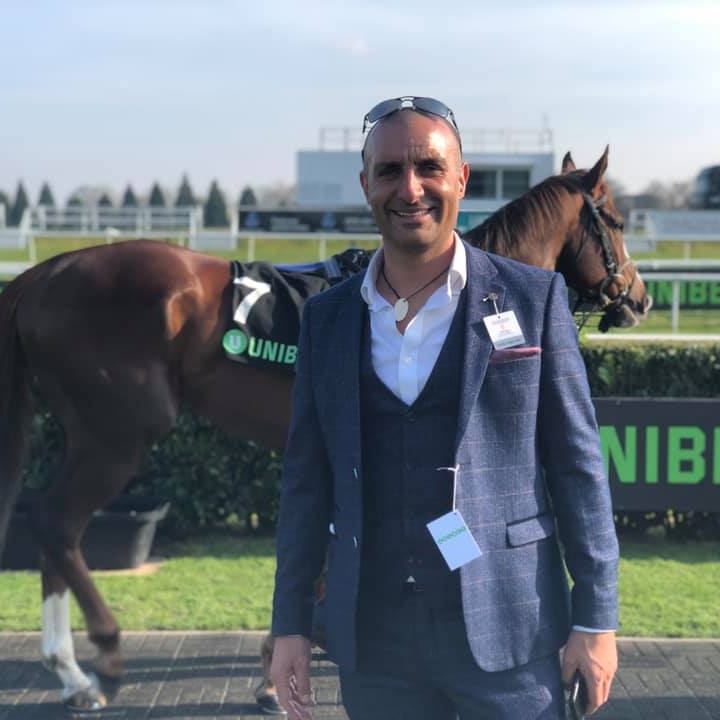 Entrepreneur
James Dooley is a British entrepreneur, SEO, investor, and philanthropist. James has built a huge Search Engine Optimization team that focus on organic SEO endeavours, including affiliate marketing, lead generation, as well as SEO services.
About FatRank
Our aim to explain and educate from a basic level to an advanced on SEO and Social Media Marketing.
Recent Posts