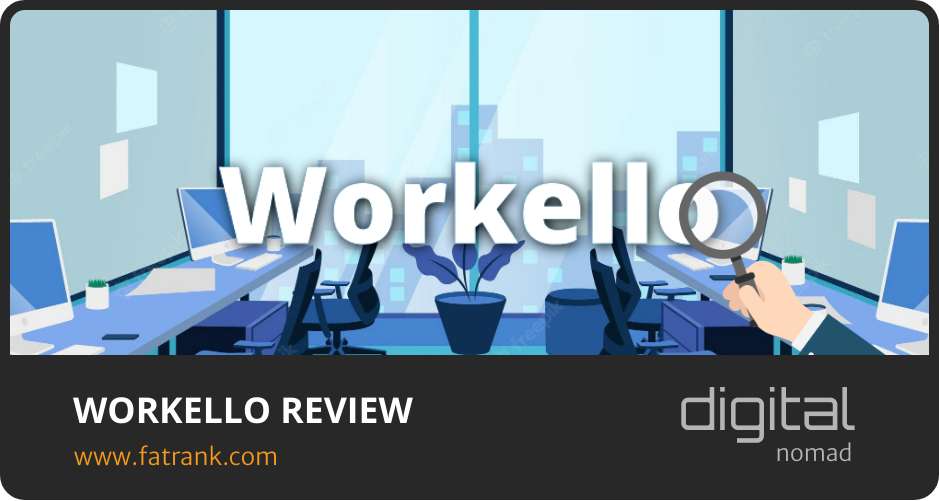 Workello
Workello is a funnel to Hire Better Writers, Faster.
Inside the workello dashboard, it helps content managers centralize their candidates to test candidates, reject applications, interview, and send candidate offers with a single click – without leaving Workello.
If you are looking to expand your inhouse content team as outsourcing freelance writers are taking too long then Workello could be the best marketing tool you buy in September 2023.
In our Workello review, we explain how a simple tool can remove the whole manual chaotic process of finding new writers, onboarding copywriters and training the new starters up.
What is Workello?
Workello is a skills-testing platform for business owners to source better writers.
The single dashboard enables content strategists to identify and hire the top 1% of their writing candidates.
Workello is a hiring funnel built specifically for growing content teams with less effort. Evaluate, test, interview, and send offers to writers with one click on workello.com.
Check out the promotional video of workello.com.
Who Is the Founder of Workello?
The founder of workello is Nick Jordan.
Nick took the SEO communities by storm with his insane case studies of taking low DR websites from zero to millions of organic visitors a day.
Nick Jordan to this day remains a very well-respected SEO with his main focus on content velocity.
If any business owners are struggling with scaling the volume of content I would highly recommend Nick Jordan to be your first port of call.
Is Nick Jordan a Good SEO?
Nick Jordan is not just a good SEO – he is a magician at sourcing, onboarding and training in-house content teams.
I would not seek advice from Nick Jordan in certain areas of SEO like link building or technical SEO as his strengths solely focus on content velocity and building topical authority.
From many topical authority audits and case studies surrounding topical authority, it is clear Google has been consistently rewarding websites that go the extra mile on covering the topic in its entirety.
Nick's ability to scale quality SEO copywriters and use his custom-built cluster AI tool has allowed him to grow a dozen very successful websites.
Check out his video slides on how he was able to scale not only 100 pages of content per month – but scaled 100 quality pieces of content per month (you do not want to sacrifice quality as you scale your content velocity).
What is amazing about Nick Jordan is the constant promotion of QUALITY CONTENT and how he will never sacrifice quality as you scale the content velocity.
All the recent talks of AI writing tools to assist your content output and Nick remains focussed on hard work in delivering amazing content every time it is published.
Workello Features
Here are the main workello app features:
Pre-hire Assessments (Filter through hundreds of candidates to identify and hire the top 1% with Workello's pre-hire assessment platform.)
1-Click Everything (Send pre-hire assessments, reject candidates, invite candidates to interview and send offers, all with just 1-click.)
Increase Candidate Quality (Build trust with candidates by creating transparency into exactly where your candidates are in your hiring process, what to expect next, and how long it will take to hear back from you.)
Hire the top 1% (A hiring experience designed to keep your best candidates engaged and invested into finishing your hiring process.)
Hiring Analytics (Track your hiring performance to iterate on your candidate quality and offers accepted.)
All the features inside the workello dashboard are created to assist companies looking to Building a Consistent Stream of Writers on Auto-Pilot.
Workello Pricing Plans
The pricing plans for workello are good value for money.
On the workello.com pricing page there are 3 choices from:
Free Trial
Growth Plan
Scale Plan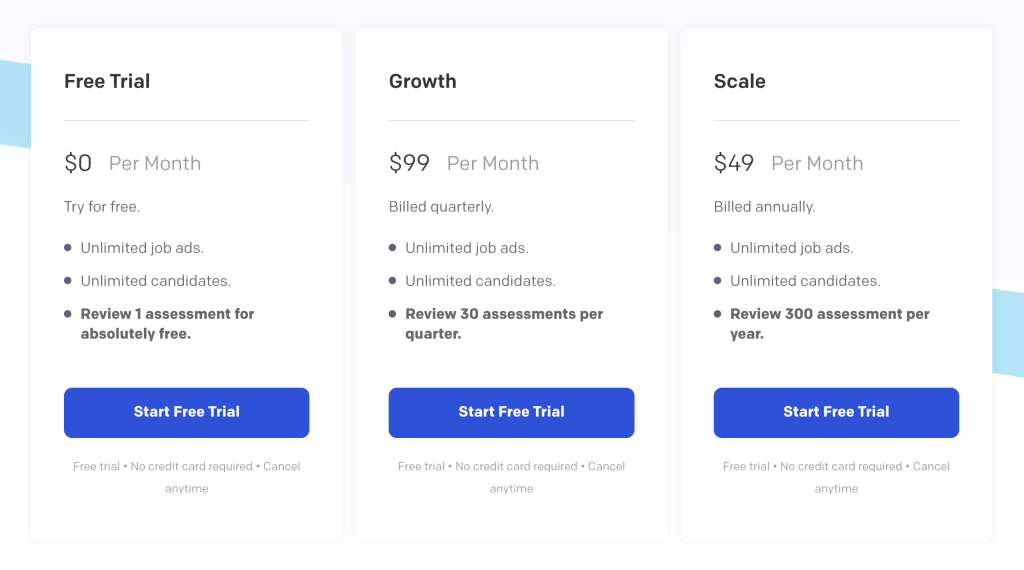 You have the ability to cancel your workello.com subscriptions at anytime and the plans all include unlimited job ads and unlimited candidates.
What Others Say
The best information for SEO tools is feedback and testimonials of what others have to say on Workello's pre-hire assessments help.
Check out the video and pay attention to how they all say the Workello tool is easy to use and very fast to source amazing content writers:
Summary
Workello is all about spending less time hiring great writers.
When attending SEO masterminds throughout the world like the Wilmslow SEO Mastermind, Manchester SEO Mastermind or Chiang Mai SEO Mastermind the most common problem other affiliate marketers have is the ability to grow and scale amazing content writers.
Workello is able to carry out all the heavy lifting for you in sourcing unlimited candidates and carrying out pre-hire assessments to filter only the very best copywriters.
The best place to learn more about workello.com app is through contentdistribution.com channels here: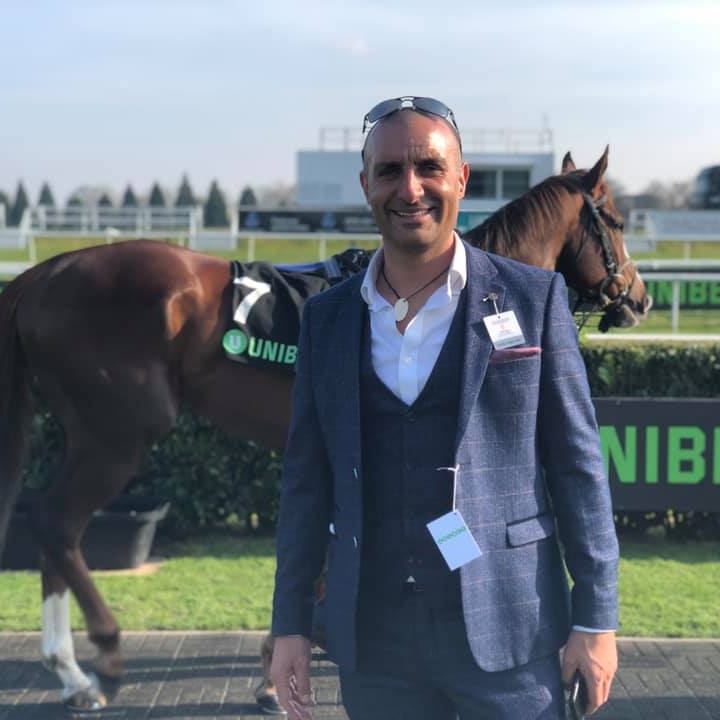 Entrepreneur
James Dooley is a British entrepreneur, SEO, investor, and philanthropist. James has built a huge Search Engine Optimization team that focus on organic SEO endeavours, including affiliate marketing, lead generation, as well as SEO services.
About FatRank
Our aim to explain and educate from a basic level to an advanced on SEO and Social Media Marketing.
Recent Posts