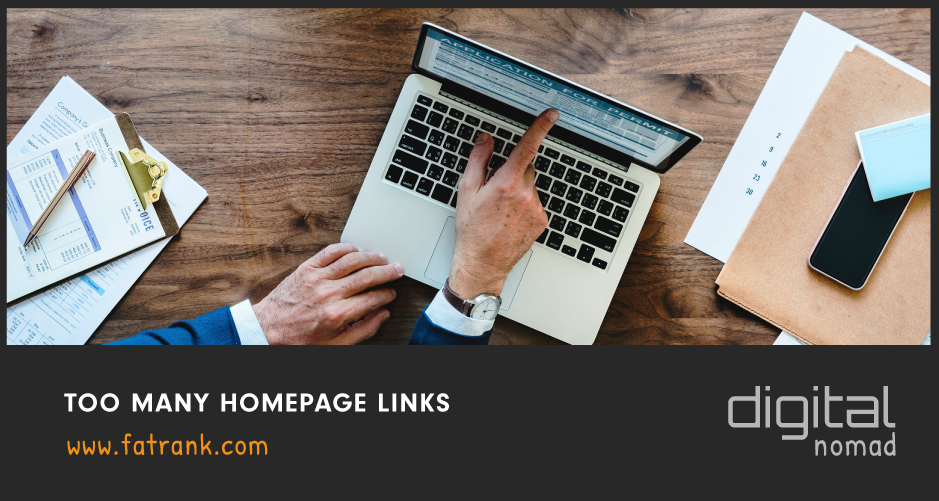 Too Many Homepage Links
Backlinks That Are Placed on Another Site's Homepage
When obtaining backlinks from other websites, this can really power up your own site and improve rankings in Google. This being said, it is important that you get the right types of links from the right places.
Although backlinks from another site's homepage can pass authority to your site, it is vital that these aren't the only source of links back to your pages. To be successful with your link campaigns, you must consider a wider variety of different sources.
This might come as a surprise to many advanced SEO's also this article.
But Google has a filtering formula where they can detect too many homepage links in comparison to the niche.
If you want better rankings in Google search you need to test and experiment what percentages of homepage links are fine.
Are Homepage Links Good?
Yes absolutely. Homepage links are great for power because these are the URLs which generally have the most referring domains pointing to them.
But as marketers have worked this out then homepage links have been spammed to death.
SEO Agencies have started building PBN networks so they can place links on these homepages to pass optimum power to their client's sites.
Too Many Backlinks from Homepages
Too many backlinks from other homepages can be detrimental to your SEO efforts and can result in reduction in your position.
Using its complex algorithm, search engines such as Google will judge a site on the type of links it has connecting back to it.
The most common things it will look for are:
Relevancy of the links
Quality of links
Amount of links
Where the link is coming from.
Although it is common to have some backlinks from homepages, it is very unnatural to have a higher percentage of these compared to other types of inner page links.
This can result in your site being penalised for using spammy tactics such as private blog networks (PBNs) which at one time was very popular within the community and worked very well.
Due to the update in googles algorithm, backlinks need to be as natural as possible in order to pass any authority through to your site.
The only way a high volume of backlinks from a home page would be deemed natural is if they are linking back to the site of a website developer who built the site.
Links back to Your homepage
Although too many backlinks from other pages can affect your search engine status, links back to your homepage is another story.
A good link back to your homepage can power up your whole site, providing it is of high quality and relevance.
If this is done in the right way, a backlink back to your homepage can have a knock-on effect and increase the authority across the board. This is especially the case if you have made good use of internal links.
How to Audit Homepage Links?
If you are wondering the best techniques to audit your current link profile, including homepage links, you would need the following:
A professional link building company to analyse your profile
Paid subscriptions for tools such as AhRefs and Majestic SEO
To study the correct systems and apply this to your site.
Alternatively, we will be happy to carry our a free link audit for your site. All you need to do is comment below with the domain and keyword and we can check why you aren't currently ranking.
Few Tips to Help Against Too Many Homepage Links
The quantity of homepage links is not the exact measurement, but it is the percentage. Few tips to help your profile:
Diversify Link Building
If it's great quality, relevant, legitimate backlinks you're looking for, high rise links are the company.
Within the FatRank team, we use a varied bunch of the best link building companies but when it comes to physical power and strength the best vendor has consistently been high rise links.
Diversifying the backlinks to inner pages will help any risks of too many homepage links.
Building referring domains is a must to keep improving the impressions, clicks and traffic levels to your site.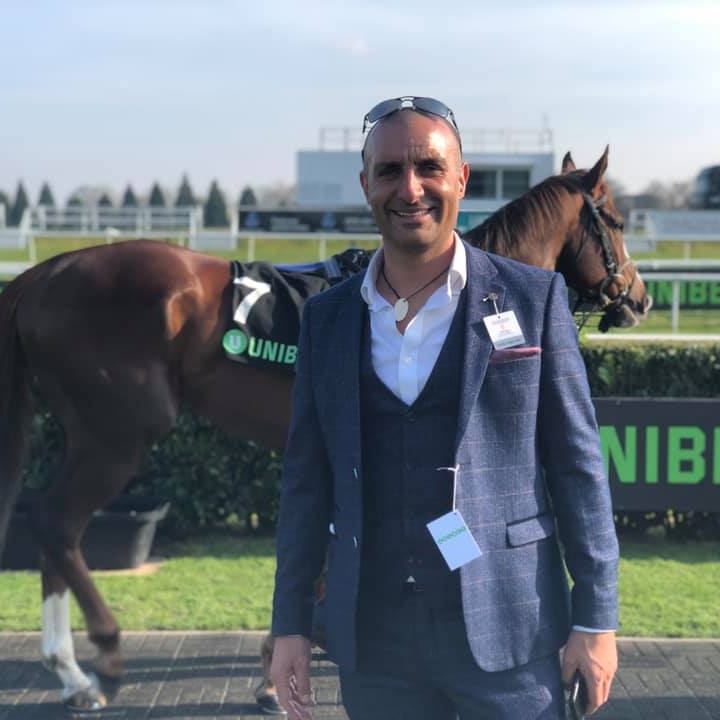 Entrepreneur
James Dooley is a British entrepreneur, SEO, investor, and philanthropist. James has built a huge Search Engine Optimization team that focus on organic SEO endeavours, including affiliate marketing, lead generation, as well as SEO services.
About FatRank
Our aim to explain and educate from a basic level to an advanced on SEO and Social Media Marketing.
Recent Posts