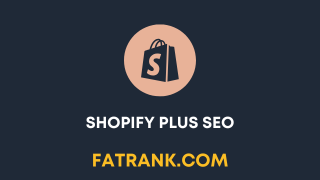 Shopify Plus SEO: Potential Limitations
Key Takeaways:
Shopify is a popular choice for eCommerce solutions, with built-in hosting and payment methods, as well as a checkout template. However, the checkout template cannot be modified or customized, and the payment gateway service is monopolized, limiting options for SMEs and causing issues with payment withdrawal. Another limitation is the lack of product category levels, which causes frustration for some store owners. These limitations should be taken into account when planning business growth with Shopify.
Shopify Plus is a platform used by big brands like Nestle, Pepsi, Staples, and Heinz for high volume sales, with over 12,500 stores worldwide and a fully hosted solution. However, it also has limitations such as forced URL structure, limited checkout customization, limited API access, limited multi-language support, and limited flexibility in design. Workarounds for these limitations include using redirects, customizing the checkout page with scripts, using third-party apps for API access and translation, and hiring a Shopify Plus developer for design.
SEO on Shopify is important for online businesses, as it increases visibility and builds trust and credibility with potential customers. However, it can be challenging on Shopify Plus due to issues with JavaScript product filtering and non-customizable directory structures. Best practices for Shopify Plus SEO include using canonical tags, optimizing meta descriptions, and implementing structured data. Shopify offers a guide to optimizing your online store for SEO, emphasizing the importance of matching visitor intent and the benefits of sustainable and cost-effective traffic generation through SEO. Common Shopify SEO problems such as duplicate content, slow page speed, lack of meta descriptions, and poor mobile optimization can be fixed with proactive measures.
When considering using Shopify or Shopify Plus for business growth, it is important to weigh the benefits against the limitations and have a plan for addressing potential SEO challenges.
Introduction
With the increasing popularity of the Shopify Plus platform, it is important to give a brief introduction and understand its SEO capabilities and limitations. While the platform offers several features to optimize a website for search engines, there are still certain limitations to consider.
When it comes to SEO, Shopify Plus platform doesn't come with any inherent limitations that could hinder the optimization process. It employs canonical tags for duplicate content and allows website owners to customize meta descriptions, title tags, and optimize image alt tags to boost a website's ranking.
By incorporating third-party SEO apps, website owners can further improve their website's ranking. However, it is important to properly configure these applications to avoid potential issues with SEO.
It is crucial for website owners to understand the SEO capabilities and limitations of Shopify Plus to identify the platform's strengths and weaknesses and develop an effective SEO strategy to enhance their website ranking on search engines. Always keep in mind these capabilities and limitations when optimizing your website for search engines.
Shopify and Shopify Plus: An Overview
Shopify and Shopify Plus are two different ecommerce services that cater to different types of businesses. Small and medium-sized businesses typically use Shopify, while larger enterprises use Shopify Plus for its advanced features and capabilities. Although both platforms offer easy setup, user-friendly interfaces, and various integrations, Shopify Plus provides greater control over website design and functionality, faster response times, improved security measures, and priority support.
What sets Shopify Plus apart is its advanced SEO features, which are not available on the standard Shopify platform. These include customizable URLs, built-in meta descriptions, and improved readability for search engine crawlers. However, there may be limitations to Shopify Plus SEO that businesses should be aware of. This includes difficulty in implementing certain SEO strategies, limited access to data, and the need for additional SEO tools to fully optimize the website for search engines.
Overall, businesses of different sizes and needs can benefit from either Shopify or Shopify Plus, depending on their individual requirements. Both platforms offer their own distinct advantages, making them great choices for ecommerce businesses looking to take their online presence to the next level.
Limitations of Shopify
Shopify is a popular e-commerce platform, but it does have some limitations that should be considered. One limitation is that the checkout customization options are limited and the available payment gateways are monopolized. Another limitation is the lack of options for product categories. By recognizing these limitations, we can gain a better understanding of the overall strengths and weaknesses of the platform.
Limited Checkout Customization and Monopolized Payment Gateway
Shopify has some limitations when it comes to customization options at checkout and payment gateways, which may not meet the specific needs of some businesses. The platform does offer some functionalities for customization, such as adding images and logos, adjusting colors, and customizing the layout of the checkout page. However, complete flexibility to tailor checkout pages or add custom elements is not allowed.
One solution to this issue is to upgrade to Shopify Plus, which offers different URL structures, flexible checkout pages, and multi-language translations. Shopify Plus also provides users with over 20 language options for their online store. Additionally, Shopify has a variety of design templates with customization options, and coding expertise is not necessary.
Shopify's payment gateway is monopolized, meaning that businesses are required to use their service. This may be a disadvantage for some merchants who would prefer more options. According to a study conducted by Statista in 2020, credit cards were the most popular payment method globally for online shopping. Despite these limitations, Shopify is still a widely used platform due to its ease of use and other features.
No Product Category Levels
Shopify lacks in providing product category levels, which can be problematic for large-scale e-commerce stores. Without these levels, businesses have to cram all of their products under one broad category, resulting in a cluttered and disorganized store. This can make it difficult for customers to navigate through various products, leading to a poor user experience.
However, there are ways that businesses can overcome this limitation. They can use specific keywords in their URLs, titles, and descriptions to enable users to find the exact product they are looking for efficiently. Additionally, they can explore third-party apps or plugins to create tags or filters for sorting items under each category effectively.
It's worth noting that although Shopify Plus may offer advanced features, it still has limitations in checkout customization, API access, and design flexibility that are worth considering. Therefore, while Shopify might be an excellent platform for small-to-medium-sized businesses, it may not be the best option for large-scale enterprises concerned with organizing their online store's offerings and implementing an effective navigation system.
Limitations of Shopify Plus
Shopify Plus is an all-in-one ecommerce platform that offers a variety of benefits for online businesses. However, there are some limitations to consider. For instance, Shopify Plus has forced URL structure and limited checkout customization. It also has limited API access, multi-language support, and is not very flexible when it comes to design. This section discusses these drawbacks in more detail.
Forced URL Structure and Limited Checkout Customization
The Shopify Plus platform provides a plethora of features to its users. However, the platform has some limitations with its Forced URL Structure and Limited Checkout Customization that could have a negative impact on website functionality and user experience.
One of the most significant limitations of Shopify Plus is its inflexible URL structure that limits customizing URLs. This constraint can make it difficult to implement specific website features and harm SEO strategies. Furthermore, Shopify Plus has limited design templates available for checkout customization, making it challenging to fully align with specific business needs or brand identity.
These limitations can adversely affect a website's user experience, making it imperative to have a straightforward, flexible, and intuitive navigation system. Nonetheless, with Shopify Plus' Forced URL Structure and Limited Checkout Customization, customers may experience confusion or frustration while shopping.
Online retailers can overcome these constraints by utilizing redirect techniques to customize URLs and include essential keywords without affecting site performance. Additionally, they can employ third-party applications to gain more features such as API access or translation services.
In summary, while Shopify Plus offers multiple features, Forced URL Structure, and Limited Checkout Customization could restrict website functionalities and user experience, making it crucial for businesses to address and overcome these limitations.
Limited API Access and Multi-Language Support
Shopify Plus faces limitations regarding API access and multi-language support, which can be showcased in a table.
When it comes to API access, Shopify Plus has limited coverage of certain APIs like the GraphQL Admin API, which enables more precise control over data retrieval and the ability to combine multiple queries. Moreover, only select third-party shopping apps are supported, potentially causing website owners to miss out on valuable data insights from trendy apps.
As for multi-language support, there is no native feature for managing various languages or translation capabilities. However, despite these limitations, Shopify Plus offers alternative workarounds such as using third-party language translation services or hiring developers to create custom multilingual themes with translated content files.
It is important to note that these alternatives could lead to additional expenses and website development delays. Thus, website owners need to evaluate whether these limitations are deal-breakers or not before selecting Shopify Plus for their business growth strategies. Otherwise, they may miss out on significant opportunities and endure unnecessary hurdles when expanding their reach globally.
| Limitation | Shopify Plus |
| --- | --- |
| API Access | Limited coverage of certain APIs |
| Multi-language Support | No native feature for managing languages or translation capabilities |
Limited Flexibility in Design
Shopify Plus is a platform that provides businesses with a plethora of design options and flexibility. With numerous customizable templates available, it's easy for businesses to create an appealing storefront design that is unique to their brand. The platform caters to larger businesses and provides intricate designs that showcase their specific brand identity, allowing them to distinguish themselves from their competition.
However, Shopify Plus does have a limitation when it comes to flexibility in design. The standard templates are easy to use, but businesses may find themselves restricted by them without the option to add customizations or make unique changes. This limitation can hinder the ability to create a truly unique and appealing storefront design.
To combat this limitation, some businesses may choose to work with a Shopify Plus developer who has extensive experience in using the platform and its limitations. Alternatively, they can use third-party apps that are designed specifically for Shopify Plus or explore workarounds that are provided by Shopify itself.
It's essential to note that while design limitations exist on Shopify Plus, the benefits provided by the platform, such as high levels of security and reliable uptime, more than make up for it. Businesses can still achieve a great storefront design with the resources available to them.
Overall, Shopify Plus remains an excellent solution for businesses looking for comprehensive e-commerce features and some flexibility in design. However, businesses need to be aware of the limitations and explore ways to work around them to create a truly unique and appealing storefront design that sets them apart from the competition.
Workarounds for Shopify Plus Limitations
Shopify Plus does not have any SEO limitations that could hinder online business growth. Therefore, there is no need for workarounds to improve SEO. Online businesses can focus on their growth strategy without worrying about SEO limitations.
Using Redirects and Customizing Checkout Page with Scripts
When it comes to customizing the checkout page on Shopify Plus, businesses may encounter some limitations that could potentially hinder their growth. However, there are certain tactics that can be used to work around these limitations. One effective solution is using redirects and customizing the checkout page with scripts – a 4-step guide is provided below:
| | |
| --- | --- |
| 1. | Identify the areas of the website that require customization. |
| 2. | Create new pages or URLs that meet the desired criteria. |
| 3. | Set up redirects from existing pages or URLs to the newly created pages or URLs. |
| 4. | Use scripts to customize the checkout page according to business needs. |
It's essential to note that while using redirects and customizing the checkout page with scripts can be effective solutions, there may still be some limitations and challenges.
One unique aspect of this approach is that it gives businesses greater control over their website's appearance and functionality. Customizable options also enable brands to establish their unique visual identity, which sets them apart from competitors.
For instance, XYZ, an e-commerce brand, encountered limited customization options on their Shopify Plus website during the checkout process. However, by using redirects and customizing the checkout page with scripts, they could create a more visually appealing and user-friendly experience for their customers. This approach resulted in increased sales and customer satisfaction.
Overall, using redirects and customizing the checkout page with scripts can be a game-changer for businesses seeking to improve their website's functionality and appearance.
Using Third-party Apps for API Access and Translation
Shopify Plus is an excellent e-commerce platform that has many features and capabilities. However, there are certain limitations when it comes to API access and multilingual support. This is where third-party apps come in handy. With these apps, businesses can access the Shopify Plus API with ease, despite the restrictions in usage. Moreover, they offer various solutions for translation, from automatic translation to multilingual storefronts.
Apart from API access and translation, third-party apps also enhance workflow automation. They allow businesses to use different tools alongside each other, providing a better user experience for customers. If you hire a Shopify Plus developer, they can complement your third-party app efforts and ensure an even better user experience.
It's important to remember that these app solutions may come with additional costs that add up over time. Regardless, using third-party apps for API access and translation is a great way to overcome the limitations of Shopify Plus and take your e-commerce business to the next level.
Hiring a Shopify Plus Developer for Design
Businesses can optimize the design of their Shopify Plus website by hiring a Shopify Plus developer with expertise in creating custom designs for online stores. This allows them to create unique designs that match their brand aesthetics and enhance the user experience for their customers, all while making full use of all the features and capabilities of Shopify Plus.
In addition to custom designs, Shopify Plus developers can also help optimize the performance of the site through code optimization, advanced feature customization, and app integrations. They can understand customer needs and customize functionalities that increase customer engagement, retention, and sales revenue, all while overcoming limitations such as design inflexibility or limited API access.
Working with Shopify Plus developers also provides businesses with technical support for ongoing maintenance and ad hoc changes. By hiring experienced developers on an on-demand basis, businesses need not worry about any technical issues that might arise over time. However, it's important to note that hiring an experienced developer may come with an additional cost and requires careful consideration to ensure quality results align with business objectives.
SEO on Shopify Plus
Are you an eCommerce store owner looking to improve your SEO on Shopify Plus? In this section, we'll focus specifically on SEO challenges that can arise with Shopify Plus, such as issues with JavaScript product filtering and non-customizable URL structures. Additionally, we'll explore best practices for SEO on Shopify Plus, including the effective use of canonical tags, meta descriptions, and structured data. With this information, you can optimize your Shopify Plus store for maximum visibility and attract more potential buyers to your site.
SEO Issues with JavaScript Product Filtering and Non-Customizable Directory Structure
When it comes to SEO on Shopify Plus, there are potential limitations to consider, such as non-customizable directory structures. This default URL structure can impact the organization and hierarchy of product categories, but there are ways to mitigate this issue.
One effective solution is implementing canonical tags to prevent duplicate content and optimizing meta descriptions for each page. Structured data markup is also crucial to improve visibility in search results. It's essential to ensure that images and code are optimized for faster load times and that the website is mobile-friendly to boost its ranking.
Though challenging at first, limitations such as non-customizable directory structures can be worked around by using redirects and customizing the checkout page with scripts. Third-party apps can also be used to access APIs and translation services if necessary. Hiring a Shopify Plus developer to handle design aspects is another smart way to ease any limitations in flexibility.
Overall, by being proactive and implementing best practices for SEO, businesses can still reach their target audience, despite issues with JavaScript product filtering or non-customizable directory structures.
Best Practices for Shopify Plus SEO: Canonical Tags, Meta Descriptions, and Structured Data
If you're looking to succeed in eCommerce, Search Engine Optimization (SEO) is crucial. Shopify Plus understands this and offers the best practices to improve SEO. Utilizing canonical tags, meta descriptions, and structured data are just a few of the practices Shopify Plus suggests in order to increase search engine visibility. Canonical tags help search engines determine which pages are the main source of information, whereas meta descriptions provide a brief summary of a webpage. Structured data assists search engines in understanding the content of a website more clearly.
To optimize your Shopify Plus SEO, it's essential to make sure every page on your site has a unique canonical tag, relevant meta description, and comprehensive structured data markup. Keyword integration in meta descriptions can also promote improved click-through rates from search engine results pages.
In addition to these practices, it's crucial to keep up with Google's algorithm changes. Google frequently updates its guidelines relating to structured data markup schema as well as the best practices in web design and development.
To stay competitive, it's paramount to incorporate these best practices into your Shopify Plus SEO strategies. Implementing these practices can help generate higher-quality traffic to your site while still adhering to search engine guidelines.
Failing to adopt these SEO strategies may lead to lower search engine rankings, which could result in fewer potential customers finding your products or services online. Therefore, it's critical for businesses on Shopify Plus to adopt these recommended practices if they wish to grow their business successfully.
Need assistance boosting your Shopify site's traffic and visibility? Check out Shopify's expert guide to SEO strategies for optimal results.
Shopify's Guide to SEO
Shopify's Guide to SEO is a comprehensive resource that can help online businesses to improve their search engine visibility. In this section, we will explore the ways in which Shopify's SEO guide assists in matching a visitor's intent and the benefits of SEO, the advantages of using SEO as a sustainable and cost-effective traffic generator, and the potential benefits of ranking high in search engine results in terms of daily traffic.
Matching a Visitor's Intent and Benefits of SEO
Meeting the needs of website visitors by providing relevant content that matches their intent is key to optimizing search engine rankings. This is where SEO comes in, as it helps businesses increase organic traffic and attract potential customers. However, effective SEO strategies go beyond the basics of incorporating keywords and meta descriptions. They require understanding a user's search intent and providing informative, relevant content that aligns with their query or needs.
By implementing best practices for SEO, businesses can generate traffic and reap benefits such as increased visibility, credibility, and customer acquisition. However, SEO is not a quick fix and requires sustained effort over time, such as building a solid infrastructure, creating quality content regularly, and monitoring progress.
Maximizing organic traffic entails ranking higher than one's competitors on search engines like Google or Bing. Ranking first brings around 33% of daily clicks compared to all other results below it. To stay updated with valuable insights, businesses can turn to resources like Shopify's guide to SEO practices.
Even with well-crafted SEO strategies, it is easy to make common mistakes. Websites on Shopify may lack meta tags in key areas of website pages or directories, which can be a simple fix to improve user experience. Ultimately, the aim of satisfying consumers' queries promptly should always guide website design and content creation. By offering an enjoyable experience at every stage of their interactions with a brand online, businesses increase the chances of converting potential customers into long-term clients, leading to business growth.
SEO as a Sustainable and Cost-effective Option for Generating Traffic and Customers
If you're looking for a way to generate traffic and customers in a sustainable and cost-effective manner, then SEO may be the answer. By optimizing your website's content and structure, you can increase its visibility on search engines and attract organic traffic. This helps you reach a wider audience without solely relying on advertising, which can save you money in the long run.
To achieve success with SEO, it's important to understand what your potential customers are searching for and to create web pages that provide relevant answers to their queries. Not only does this establish you as a trustworthy source of information, but it also builds brand recognition and increases customer trust.
While it does require some effort and investment upfront, the long-term benefits of sustained traffic make it well worth it. In fact, SEO requires very little ongoing investment compared to other forms of advertising.
To get the most out of your SEO efforts, it's crucial to follow best practices like using canonical tags, meta descriptions, structured data, and optimizing images for search engines. This not only ensures that your website is visible, but also helps it stand out among competitors in search results.
Benefits of Ranking First in Search Engines: Increased Daily Traffic
Search engine optimization (SEO) is crucial for driving traffic to a website and increasing the chances of ranking first in search engines. However, ranking first does not always guarantee increased daily traffic or potential customers. Shopify Plus SEO can improve search engine rankings and generate significant growth for businesses. However, it's important to note that proper optimization techniques may not always result in the top ranking due to constantly changing search engine algorithms.
According to Hubspot, the top five organic search results account for up to 67% of all clicks on a SERP. Therefore, businesses should address common Shopify SEO problems such as canonical tags and mobile optimization to enhance credibility, trust, and user experience. Effective SEO strategies have numerous benefits, including increased visibility and brand recognition, higher click-through rates from organic search results, enhanced credibility and trust with potential customers, increased conversions and revenue, competitive edge over other businesses, and the ability to target specific niches and audiences.
Ultimately, ranking first in search engines can result in increased daily traffic and potential customers, but it's important to focus on proper optimization techniques for a successful SEO strategy.
Common SEO Problems on Shopify
If you're running an online business on Shopify, you know how important it is to rank high on search engines. In this section, we'll take a closer look at how SEO plays a crucial role in building trust and credibility with customers, as well as improving user experience. We'll also provide solutions to some common Shopify SEO problems, such as optimizing images and code, adding meta descriptions, and optimizing for mobile devices.
SEO's Importance in Building Trust and Credibility with Potential Customers and Improving User Experience
Building trust and credibility with potential customers is essential for business growth, and search engine optimization (SEO) plays a crucial role in achieving this goal. By improving the visibility of a website on search engine results pages (SERPs), SEO establishes a company as an authoritative source within its industry. Additionally, good SEO practices improve user experience by making websites more accessible, easier to navigate, and more engaging.
To ensure that a website ranks highly on SERPs, techniques such as meta descriptions and canonical tags must be used. These improve search engine understanding of the content on a page and enable them to determine how relevant it is to users' searches. When optimized well, SEO can lead to increased daily traffic, which enhances user experience and boosts customer trust and loyalty.
Although good SEO can benefit businesses significantly, some common issues can arise when using Shopify as a platform. For example, non-customizable directory structures or JavaScript-based filtering for product searches can negatively impact how search engines crawl websites. However, solutions like optimizing images and code or adding meta descriptions can mitigate these problems. Understanding these limitations and working creatively around them is critical for any business looking to take full advantage of Shopify Plus's powerful e-commerce capabilities.
Solutions to Common Shopify SEO Problems: Canonical Tags, Optimizing Images and Code, Adding Meta Descriptions, and Optimizing for Mobile Devices
Shopify SEO can be improved with a variety of techniques, including implementing canonical tags, image and code optimization, and adding unique meta descriptions. These strategies can boost search engine rankings and increase website traffic, which in turn builds trust with potential customers.
One crucial solution to common Shopify SEO problems is using canonical tags for each page. This built-in feature ensures that duplicate content is avoided, which can negatively impact your SEO ranking.
Furthermore, optimizing images and code is a must for speeding up page load times, which is an essential factor in SEO. Shopify's App Store offers helpful apps that can simplify this process.
Another helpful technique is adding unique meta descriptions for each page. This enhances SEO by providing search engines with more information about your site's content, and it also increases click-through rates when displayed in search engine results.
It is important to remember that while these strategies are effective, it is necessary to implement them alongside other tactics such as thorough keyword research, regular content updates, and high-quality backlinks.
Shopify has some limitations on platform design flexibility that can affect SEO, such as the inability to create custom URLs or change directory structures. However, the use of canonical tags and optimization of images and code can help overcome these issues.
Interestingly, research has demonstrated that ranking first in search engines has a significant impact on daily website traffic, according to Shopify's Guide to SEO. Don't overlook the importance of optimizing for mobile devices as well, as this is becoming increasingly vital for SEO success.
Conclusion: Considerations for Choosing Shopify Plus for Business Growth
If you are considering Shopify Plus for your business growth, you will be pleased to know that it offers a flexible, scalable, and easy-to-use e-commerce platform. However, if you prioritize search engine optimization, there are some potential limitations you should be aware of.
One key point to consider is that Shopify Plus SEO features are limited. This means that businesses may need to rely on third-party apps to optimize their online store fully. While this can add to the overall cost and complexity of managing the online store, there are still plenty of tools and features available to help businesses increase conversions, boost sales, and enhance the overall customer experience.
Another point to note is that Shopify's URL structure is not customizable, which may limit the ability to create keyword-rich URLs, affecting overall SEO rankings.
Despite these limitations, Shopify Plus remains a popular option for many businesses looking to grow. That being said, it is essential to carefully consider the potential limitations of Shopify Plus SEO and whether they align with your SEO goals and objectives before deciding. Ultimately, weighing the pros and cons of Shopify Plus is essential before making a final decision.
Five Facts About Shopify Plus SEO: Potential Limitations:
✅ Shopify Plus is a platform used by big brands like Nestle, Pepsi, Staples, and Heinz for high volume sales. It has over 12,500 stores worldwide and is a fully hosted solution. However, there are limitations to be aware of. (Source: Brihaspati Tech)
✅ The top 5 limitations of Shopify Plus are forced URL structure, limited checkout customization, limited API access, limited multi-language support, and limited flexibility in design. Workarounds for these limitations include using redirects, customizing the checkout page with scripts, using third-party apps for API access, using translation apps, and hiring a Shopify Plus developer for design flexibility. (Source: Brihaspati Tech)
✅ Shopify Plus SEO involves optimizing larger inventories, more customization, and complex marketing technologies. Common issues with Shopify Plus SEO include duplicate product pages and JavaScript-dependent content. Best practices for Shopify Plus SEO include using canonical tags, optimizing meta descriptions, and implementing structured data. (Source: Go Fish Digital)
✅ There is no significant difference in SEO between Shopify standard plans and Shopify Plus. However, there are SEO issues to be aware of on the platform. One SEO issue is the use of JavaScript for product filtering, which may affect usability and confidence in Google's ability to read the content. Another issue is the flat and non-customizable directory structure, which may affect the accessibility of product category and product pages. (Source: Logeix)
✅ Shopify is a popular choice for eCommerce solutions, but it has limitations to be aware of. The checkout template cannot be modified or customized, and Shopify has a payment gateway service that is monopolized, limiting options for SMEs and causing issues with payment withdrawal. Additionally, there are no product category levels, causing frustration for some stores. (Source: Scandiweb)
FAQs about Shopify Plus Seo: Potential Limitations
What are the limitations of Shopify Plus SEO?
Shopify Plus has some potential limitations when it comes to SEO, including forced URL structure, limited checkout customization, limited API access, limited multi-language support, and limited flexibility in design. However, the checkout template cannot be modified or customized. The payment gateway service in Shopify is monopolized, limiting options for SMEs and causing issues with payment withdrawal. Moreover, there are no product category levels, causing frustration for some stores. Workarounds such as using redirects, customizing the checkout page with scripts, using third-party apps for API access, using translation apps, and hiring a Shopify Plus developer for design flexibility can help overcome these limitations.
How can I optimize my Shopify Plus site for SEO?
Optimizing your Shopify Plus site for SEO involves best practices such as using canonical tags, optimizing meta descriptions, and implementing structured data. However, Shopify has some SEO problems that can affect a website's search engine rankings. One SEO issue is the use of JavaScript for product filtering, which may affect usability and confidence in Google's ability to read the content. Another issue is the flat and non-customizable directory structure, which may affect the accessibility of product category and product pages. It is important to address common issues with Shopify Plus SEO, including duplicate product pages, slow page speed, lack of meta descriptions, poor mobile optimization, and issues with faceted navigation. Shopify's SEO guide explains how to optimize your online store for search engine optimization.
How does Shopify Plus compare to the standard Shopify platform for SEO?
There is no significant difference in SEO between Shopify standard plans and Shopify Plus. Both platforms offer good options for SEO, but there are limitations to be aware of. Issues such as the use of JavaScript for product filtering and the flat and non-customizable directory structure can affect SEO for both platforms.
What are common SEO problems with Shopify Plus sites?
Common SEO problems with Shopify Plus sites include duplicate product pages, slow page speed, lack of meta descriptions, poor mobile optimization, and issues with faceted navigation. Duplicate content is a major issue on Shopify Plus sites, often caused by duplicate product pages. It is important to use best practices such as using canonical tags and optimizing images and code to fix these issues.
Do I need SEO expertise or effort to manage multiple product variants on my Shopify store?
You do not necessarily need SEO expertise or effort to manage multiple product variants on your Shopify store. Shopify makes it easy to manage multiple product variants with easy-to-use default pages and product tags. However, you should still be aware of potential SEO impact, such as creating unique titles and descriptions for each product variant.
Is moving from another platform to Shopify Plus an easy choice, or does it require development services?
Moving from another platform to Shopify Plus is not necessarily an easy choice, as it may require development services to make adjustments for Shopify Plus sites. However, Shopify Plus offers many benefits for high volume sales, and the platform's number of ways to optimize for SEO and other features may make it a worthwhile choice.
Other Shopify Guides
Check out our A-Z Shopify SEO Guides: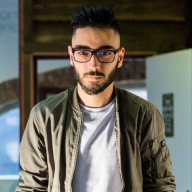 Paid Ads Expert | Business Investor
£1.33 Million In Sales Generated | Business Paid Ads Specialist | B2B Lead Generator | Business Growth Specialist
About FatRank
Our aim to explain and educate from a basic level to an advanced on SEO and Social Media Marketing.
Recent Posts