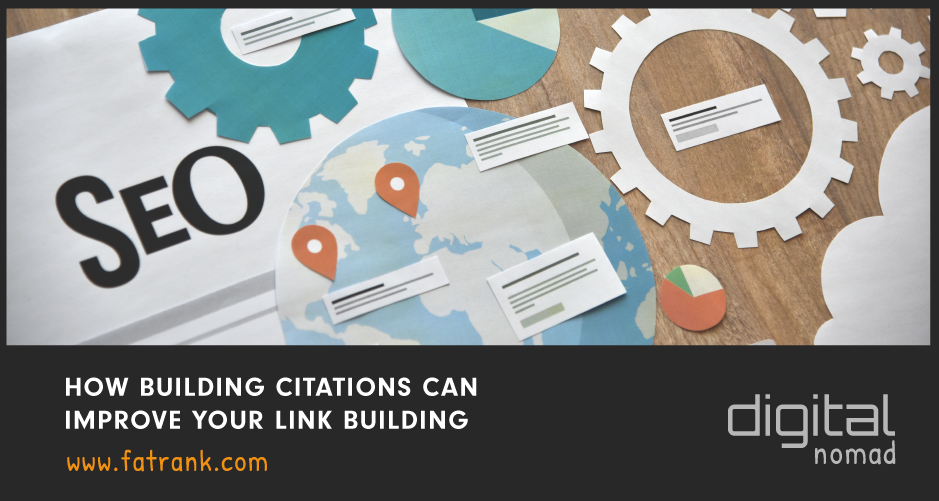 How Building Citations Can Improve Your Link Building
The Ultimate Guide to Citations updated in December 2023.
Are you utilising the importance of citations in your link building strategy?
Building Citations improves your GMB SEO strategy and helps you rank higher in the SERPs. A citation is usually a nofollow link so is good for link diversity but it is recommended to still purchase dofollow high DR link building packages in December 2023.
You will not believe the power and trust these can bring to your SEO efforts.
What is a Local Citation?
Online citations are the building blocks to any successful SEO strategy. A citation is a reference to your business information online and provides search engines like Google with a better understanding of who your company is, what you offer and what users to direct to you.
A local citation includes the mention of your company's name, address and phone number (NAP), which enables the search engine to determine the ranking of your website within their listings. A citation can appear on websites, social media platforms, along with local business directories. Citations enable users to explore local businesses and obtain accurate search results, which is why they play a crucial role in the online presence of your business.
Structured Citations
A structured online citation is the mention of your business information on specific websites and company directories such as Yell, Google+ and the Yellow Pages. This method allows you to accurately control the mentioning of your business information through the help of third-party data providers. The purpose of a structured citation is that you are confirming your business information across multiple platforms, which ultimately contributes to the ranking of your company in search results.
In order to correctly manage your business NAP, you must first verify the ownership of your citation, which enables you to edit the information. When providing your information, make sure that the data is both accurate and necessary. A structured citation typically appears in a pattern that is easy for search engine spiders to identify.
These citations can sometimes appear in micro formatting code, which is a particular type of coding that enables search engines to identify the content inside the code. Familiar citation microformats include hCard and schema for data such as address and contact information.
Structured local citations increase your business ranking in search results as opposed to only your company name and location appearing. The process is almost the same as building links to your website through organic SEO methods. Providing your business information to the third-party local citation sources gives web users validation of your company's reliability and credibility.
See this example of a structured citation through a third-party business directory.
https://www.yell.com/biz/oakleigh-grooms-barnet-9283373/
Unstructured Citations
An unstructured citation is the appearance of your company information on websites, blogs and social platforms. Unstructured citations differ to structured citations since the mention is apparent on webpages that are not traditional company directories. You may find unstructured citations in magazine articles and blog posts online, along with social media pages, containing either complete or partial business information.
The best kind of unstructured citations will include links, which are commonly referred to as 'linktations'. Most businesses use unstructured citations when appearing on other webpages, either through guest posting on a blog or having been mentioned at another recommendation. This type of citation is a method of conveying the businesses authority and reputation to web users. The more a citation appears through websites that are relevant to your industry, location or organisation, the better the chances of your business ranking higher in search engine results.
Through the use of unstructured citations, you aim to create a sense of authority and community presence online. This, in turn, will contribute towards your SEO and search engine rankings as your reputation continues to grow along with your credibility. Google will recognise your online credibility and continue to rank you higher amongst your competition.
Here is an excellent example of an unstructured citation. The screenshot below shows the recommendation of a London restaurant mentioned in an online food blog. The restaurant's NAP has been listed, along with a link to the company's website. This is not a structured citation as the webpage is a general blog and not a listed company directory.
https://www.theinfatuation.com/london/guides/first-timers-best-london-restaurants
Why are Local citations still important for SEO?
Local citations play a crucial role in determining where your business ranks on the search engine result pages (SERPs). As a business, you are competing with other pages for that top spot on the SERP's, in order to achieve the most organic traffic and attracting consumers in your area. Local listings always appear at the top of a search engine result page, usually beneath one or two adverts.
This prime position is desired by multiple businesses and attracts the highest volume of traffic from web users. Consumers don't generally tend to spend hours browsing through the hundreds of thousands of results generated by Google, so ranking highest is vital.
The way that local citations work depends on whether the user's web device location settings are switched on. However, the competition for the top spot is ambitious, as the search engine only generates the top three local results. This is where your SEO plays a crucial role in boosting your rankings to the top results, especially if someone is looking for a specific service or business in their area.
If a user searches something like "Hotels near me", then Google uses the location of their device to locate the top matching businesses and allocate the results to the top three on the SERP. This has a significant impact on the amount of traffic generated towards the top three webpages. Even if your website has the best SEO, but inadequate local citations, you may not achieve a spot in the top results. This is why location citations and SEO combined is essential in ensuring your pages rank as high as possible.
Citations Make Great Pillow Links
Pillow links are the primary link you build when you are beginning to create your online presence for your business or brand. They generally link your website landing page or homepage and can be found in many social media profiles and blog articles. Pillow links create a strong foundation for you to expand on and influence the value of your website in search engine algorithms.
Citations make excellent pillow links as they allow you to create links on a variety of credible and niche-specific sites using natural anchor text. These links are often just a naked URL and make great for multiple businesses whether you serve a specific location or not.
Here is an excellent article on how you can maximise your websites SEO through Pillowing methods: https://diggitymarketing.com/seo-link-pillowing/
What is a NAP?
We briefly covered the basics of NAP earlier in this article, but let's look into it in more detail and discover why it is essential. NAP is an abbreviation of the most crucial information for local businesses. It stands for:
N – Name
A – Address
P – Phone Number
You may encounter NAP+W, where the W – Websites.
For local business listings, these four fields are essential in providing Google with the necessary data to reveal local results based on your information.
Why is Nap+W Important?
Findings show that accurate citations are imperative to local search results ranking highest amongst competitors. The crucial elements required for a successful citation is the mentioning of the industry relevance, the location and the authority of the domain. Some factors play a more vital role than others. For example, the business address, webpage URL and telephone number need to be completely accurate, while the building number is less significant.
The importance of accurate citation data has a fundamental impact on the reliability of its source. If inconsistent and incorrect citations appear related to a specific webpage or organisation, the credibility of the business can become severely damaged. Not only does the consumer lose faith in the business, but the search engine does too.
Rankings can be affected by up to 90% if incorrect data is visible over multiple platforms when it comes to citations. This is why providing accurate information regarding the NAP+W of a business plays a vital part in determining the credibility of the business and its chances of success along with it.
Citations Indexing
Indexing means that once you have established your citation, you need to get the search engine to crawl and index it into their database. Indexing is a critical part in determining the ranking of the website amongst your competition and makes a huge difference in developing engaging and authentic traffic.
Search engines gather their information through multiple data aggregators and other primary websites. Although they have their own database, they utilise the data provided to them to validate their own. If the information of a business from any of the aggregators is inconsistent or incorrect, this can cause an override of the information available in the search engine's database. Unfortunately, this issue can see listings being removed or missed from SERPs.
The method is the same if a search engine such as Google already has incorrect data present in its index. New or updated data may not have the opportunity to override the current information, which defeats the listing from ranking amongst local businesses.
More on Citations and Indexing
So how do we get our citations indexed? One theory suggests creating a designated page on your website, specifically to list all of your existing citations. The aim of this page is purely for indexing purposes and should help search engines crawl the existing links. After putting this method to the test, results showed that out of 20 citations, 9 were added to Google's index in just a few short days, most were from data aggregators. Over the course of two weeks, 21 out of an extra 32 citations became indexed, proving that this theory did indeed have an impact on the citations.
Citations are some of the hardest links to be indexed by Google, so you are really going to have to think outside the box for a solution. Most business owners would have seen their efforts fail because google has not indexed their citations, even though they exist. The problem is that no matter how many established citations you have created, they offer little value for your ranking if they are not indexed.
Other Methods of indexing Citations
A lot of citations are either slow to indexing or will fail to index at all. Over the last few years, Google, in particular, has been known to index citations a lot slower than before. This could be a result of directory websites having so many new listings created that Google fails to crawl all of them.
A better way to determine whether your citations are being found is to use an indexing tool such as Index Inject. The tool counts all of your citations that are recognised on the internet and tells you which ones have been successfully indexed already. Index Inject enables your web pages, videos and even social media posts to be indexed in Google at a much faster rate.
Another handy tool that you can use is BulkAddURL, which allows you to submit URL's to Google for faster indexing. Though this method is not guaranteed to make your webpages appear in Google's index, user experience has shown that it could contribute to a higher chance of success.
Use Social Signals
It doesn't matter what kind of website you have. Social signals are only going to help when trying to increase your ranking and credibility with the search engines. In terms of Google, they too want as much traffic they can get, so it too is also monitoring what is happening with all other social platforms. When someone shares a post on a social platform, whether it be a business page sharing something relevant to their services or a consumer pinning a post to their Pinterest board, Google recognises this as authentic user engagement instead of just a group of random links.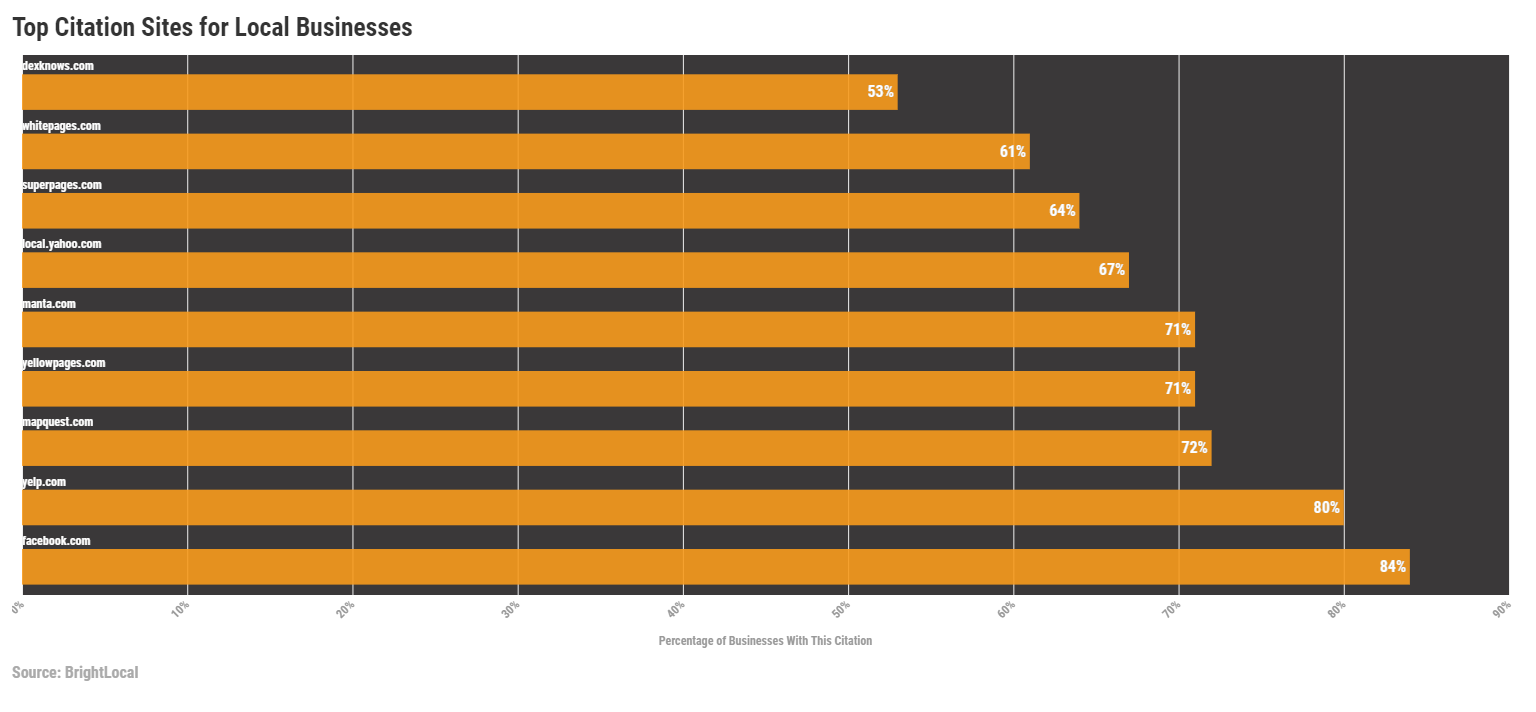 When Google sees a high volume of user engagement with your links, such as likes on Facebook, re-tweets on Twitter or pins on Pinterest, what this does is make your website look more appealing as the best source of the information you are trying to rank. Google wants its users to try and find the same source of accessible content and therefore rewards you with a higher ranking in its SERPs.
The goal of optimising social signals is to create a level of trust and credibility with Google. In order to boost this level of trust with Google, you are going to require a significant volume of social signals. However, the result of having a strong social media presence can have a massive impact on your Google rankings.
Indexing with The Video Sitemap Method
This method has been proven to index your webpage following multiple tests successfully. The best part about this method is that it is fast, usually taking anywhere between 5 minutes and 2 hours. The idea behind this theory is that you embed a YouTube video on the page that you want to index.
Start by browsing YouTube to find any video that matches your business niche. Once you have found something relevant to your brand, you must locate the embed code and copy it to your clipboard. Then, paste the embed code into your pages HTML editor, save it and move on to installing Google XML Sitemap for Videos.
You can use the tools generator to generate a video sitemap. Sitemaps are a way to inform Google and other search engines of a web pages information, images and video content that they may not be able to discover otherwise. Once you have successfully created a Sitemap, you can proceed to submit it to Google using Webmaster Tools. The XML Sitemap in December 2023 tool allows you to inform Google about your updated sitemap, which makes the search engine begin to crawl it. After around one or two hours, you should get your page indexed.
This method has also proved successful for indexing webpages that aren't on your website. If you intend to index your citation or even a press release, the video sitemap method is a great solution.
The Importance of GEO and Niche Relevant Citations
GEO citations are found on business directories such as Yell and Yellow Pages and are not generally associated with a specific niche or location. If you submit your location data to these providers, it connects you with the GEO area. Once associate with this designated area, Google begins to consider you for a place in the top three listings in your local area.
Niche citations, on the other hand, are found on business directories that are specifically relevant to your brand and niche. This associates you with both the location of the area that you are operating from along with allowing Google's web spiders to recognise your business niche. This data contributes massively to Google's algorithm and further promotes your credibility with your chosen category and industry.
The goal is to find the local directories that relate to your business and your local area. To get started, you want to be listed in as many directories as possible relevant to your local area. To find these directories, you can begin by searching the name of your town or city, followed by business directories or other keywords such as shops or events. The webpage listings that you uncover are some of Google's most trusted and credible sources for business listings.
The Importance of GEO and Niche Relevant Citations continued…
You should research as many directories as possible from some of the highest-ranked to the lesser-known pages and submit your business information to them. Keep in mind that the sites that appear listed on SERPs 1 to 5 are the webpages that Google values most, whereas pages ranked onwards of pages 10 tend to be ranked as low-valued sites.
It is essential that your pages should be highly relevant and contain accurate information regarding your NAP. The content should target the specific area where your organisation is based or that you serve and it could even be a great idea to embed a Google map somewhere on your site.
Be sure to keep track of all of the directories that you submit your business information. Keep a spreadsheet or a list written somewhere of every provider, in case of future changes to your business NAP+W. You might have to re-visit these directories to update your information to maintain a credible citation and reputation amongst search engines. If you do not keep a record, you can quickly develop inaccurate listings that result in damage to your SERP rankings across the internet. You can also add tools to your SEO arsenal to contribute to the management of your search listings.
Citation websites play a crucial role in the optimisation of your business webpage. Here is an excellent article on some of the most niche-specific business directories, with over 43 different categories in December 2023
How to check how many Citations a website has listed
Search https://whitespark.ca/
Click Local Citation finder – https://whitespark.ca/local-citation-finder/
Then click try for free and sign up
Click the business search tab
Enter the business name, phone number and location and click search
Click on your results and the number of citation sources will be listed (Whitespark can take some time to generate results so you may need to wait a while)
https://www.brightlocal.com/resources/top-local-citations-by-business-category/
Summary
We have discussed the importance of citations for SEO purposes and how much of an impact they can have on search engine rankings. Business citations are so important to help decide the value of a webpage in the SERPs on Google and other engines. To summarise, let's highlight some of the key points we have outlined in this article.
Always ensure that the NAP+W you include in your citations is accurate and matches across multiple platforms. Remember the importance of submitting your business information to niche-specific directories. For example, if you are a Carpenter in the Trade industry, you should be looking to submit your data to directories based in that field such as Trust A Trader.com or Check A Trade.com.
Finally, work on indexing those established citations. Do everything that you can to maximise the credibility of your webpage and build a trusting connection with Google. Use the power of social signals to boost user engagement and validate to search engines that your content is attractive to audiences across multiple platforms.
Seek the assistance of citation indexing software in order to increase the chances and rate of indexing. Stay committed, don't give up. Any SEO strategy is not a one-step solution. These methods take time and building a valuable, dominating online presence requires patience and determination. By understanding and incorporating the importance of all kinds of online citations, combined with practical SEO strategies, you will be sure to attract organic traffic and consumers to your business.
All Link Building Related Posts
Check out the in-depth list of link building posts.
The full list shows the various backlink strategies for ranking higher in Google SERPs.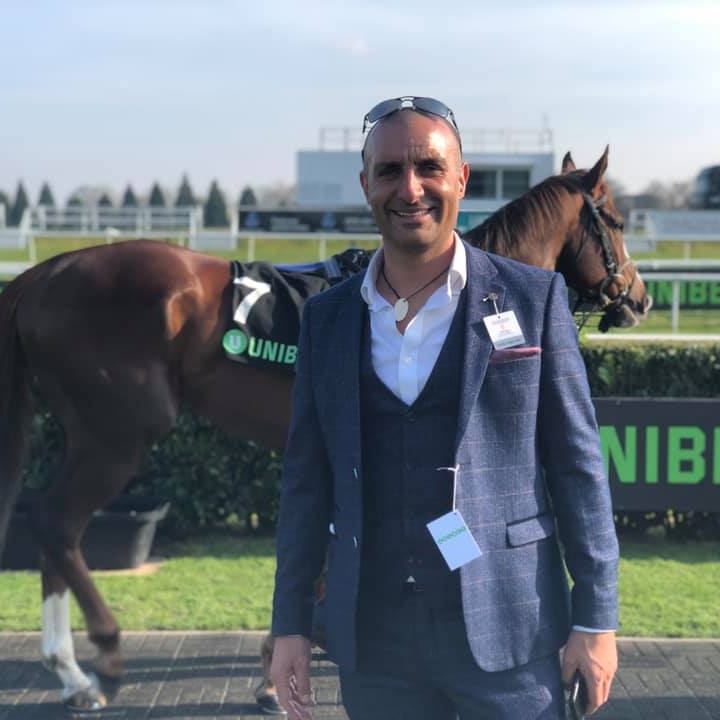 Entrepreneur
James Dooley is a British entrepreneur, SEO, investor, and philanthropist. James has built a huge Search Engine Optimization team that focus on organic SEO endeavours, including affiliate marketing, lead generation, as well as SEO services.
About FatRank
Our aim to explain and educate from a basic level to an advanced on SEO and Social Media Marketing.
Recent Posts