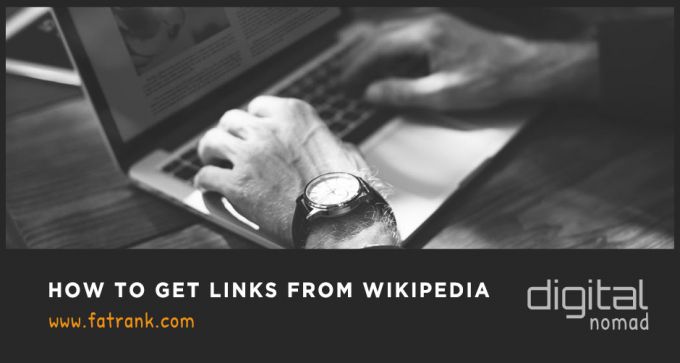 How To Get Links From Wikipedia
Getting links to your website from Wikipedia can be extremely beneficial for several reasons.
In this guide, we will run through how to manually get Wikipedia Links for your money site.
Is it worth your time to learn how to build these links, or better to outsource to a specialist like Wiki Wookiee, who does all the heavy lifting for you?
As an agency, we purchase Wikipedia Backlinks from www.wikiwookiee.com.
But if you would like to learn the step-by-step guides to get successful high authority Wikipedia Backlinks that stick, then read on.
Be warned even if you follow the step by step guide, moderators can remove your placements if you do not have powerful contributor accounts.
So, how can you get links to your site from a niche relevant Wikipedia page?
Is Wikipedia Backlinks Good For SEO?
Wikipedia is one of the most authoritative and well-trusted sites on the internet, helping SEO hugely.
Providing users with high quality, detailed information on almost any topic they can think of.
A Wikipedia backlink from a site with this kind of authority shows Google that you can be trusted and your content is relevant to the topic.
It also means you can generate a lot of traffic from Wiki if people click on the link to find out more about the topic they are interested in.
Other high authority websites may also start to link to you as a reliable source if they see you are used as a reference on Wikipedia.
Manual Step By Step Guide to Getting Wikipedia Links
Clear history, cache and cookies on your browser
Download a Proxy Switcher from your browser's extension store, e.g. hidemyass, jumbo proxy switcher, best proxy switcher etc.
Change your proxy. Confirm you have done this by checking your IP address has changed from your normal one.
Head over to wikipedia.org and press 'create an account'
Add a random username & password (make a note of this just in case)
Head over to the search section, type in your niche and press the bottom result, which will say 'containing….'
Scroll through the results until you have found a page that has been last updated from 2013/14 or before
Find a fact or statement on the page in the text that has not yet been cited or referenced
Press 'edit source'
Highlight the fact/statement that you found
Press cite, then head over to 'template' and press 'cite web'
Input your URL in
Add a descriptive title e.g. if your niche was astroturf, then it would be something like 'The History of AstroTurf'
Add a formal webpage name, e.g. 'AstroTurf Manufacturers'
Press 'insert', then 'save changes'
Fill out the captcha at the top of the page, then scroll to the bottom of the page and tick the box saying 'this is a minor edit'.
Press save changes again
This should now be completed – test the link!
NOTE: If you are going to now do another link on Wikipedia:
CLEAR CACHE AND HISTORY
LOG OUT AND CHANGE PROXIES
For the video tutorial of how this is carried out, see below:
Alternative Broken Link Method
As an alternative for Wikipedia links, you can look into the broken link method. You see, when a Wikipedia editor stumbles on a dead link, they don't delete the link right away. Instead, they add a footnote next to the link that says "dead link".
This footnote gives other editors a chance to confirm that the link is actually dead before removing it. And that simple footnote makes finding broken links dead simple. Search this in the google search bar.
site:wikipedia.org [keyword] + "dead link"
Next, visit a page in the search results that's relevant to your site. Hit ctrl + f and search for "dead link" to find where this is on your niche relevant page. Pro Tip: Wikipedia actually has a list of articles with dead links.
This makes finding dead links in Wikipedia even easier. Once you have the dead links, it is then the technique to try and make sure that the link you add to your site looks natural. You can do this by using Brian Dean Moving Man method.
Buy Wikipedia Backlinks From Trusted Sources
Buying Wikipedia Backlinks from trusted sources like Wiki Wookiee allows you to focus on growing your website in other areas like guest posts, citations, niche edits or purchasing social signals from signal boy to justify your link profile.
The costs to purchase a Wikipedia backlink is $169, and by the time you work out the costs for staff, training, proxies and replacements, the $169 is good value for money.
Getting Started with Wikipedia Links
Before you log in or create a new account, you need to make sure you are using software that changes your IP address. This stops Wikipedia from recognising multiple accounts from the same IP address as the accounts could get shut down for spam.
If each of your accounts comes from a separate IP address, it is seen as different users in different locations creating legitimate, natural links which contribute to the quality of the Wikipedia pages.
Once you have chosen your IP address, you can create a new account or log into one you already have. If you are using a new account or one which hasn't been used much, you should start by making some genuine edits to pages that need information adding.
This will give your account some more authority before you start trying to add links to your own. If you try straight away to add links to your own website, Wikipedia will see this as self-promotion or spam and close your account without hesitation.
Making Your First Edits
The simplest way to make a few genuine edits to existing pages is to go to the 'Community Portal' tab on the left-hand side. This will show you a list of articles that need edits, additional information and general improvements.
If you go to the section titled 'Fix Wikilinks', this brings up a list of articles that need more internal links to other pages on Wikipedia. You can then choose a page that you know something about or have an interest in and look through the article to see if there is any information that could link to another page within Wikipedia.
For example, if you found a page about a certain band that needed some Wikilinks adding, and the content described the band's genre as 'rock music', you could link it to the 'Rock Music' page within Wikipedia.
To add this link, you click the 'edit' tab on the top right of the page and find the text you want to hyperlink within the article and highlight it. Then click on the link icon, and a box will appear which allows you to search for the Wikipedia page you want to link to, select 'to a Wiki page' and then 'insert link'.
You can then scroll down to the bottom of the page to a box that says 'edit summary' and describe what you have done; for example, you could just say 'inserted Wikilink'. You can then save the page, and the new link will be shown in the article. Do this same process for a few more pages to make genuine contributions that age your account to give it better authority.
Getting Links to Your Own Site
Now you have added some edits to various pages which contribute to Wikipedia and give your account a bit more authority; you can start to look at adding links to your own site. To start, you need to find some relevant Wikipedia pages to link to your website to add value to the article itself.
For example, you run a wildlife conservation park that looks after rhinos, and your website talks about rhino conservation. Start with searching through Wikipedia for pages that talk about rhinos, wildlife conservation, endangered species etc. Anything which you could link to your website to give users more information on the topic.
What Pages Should You Get Wikipedia Backlinks From?
You should be looking for pages that don't have a lot of activity or frequent edits on them and aren't heavily followed by one particular member. This is because, with articles that have a lot of activity, particularly from one person, you are less to keep any links you put on because they are moderated more frequently.
Other users are more likely to remove your link and replace it with a link to their own site. You can check the activity on a page by clicking 'view history' on the top right; this will show you all previous edits to the page. If the article has an average of more than one edit a month, move on to a different one as it's probably too heavily monitored.
Once you've found a relevant page to your site with a good amount of content but doesn't have a lot of frequent activity or edits, you can start trying to add links. You can put links into a Wikipedia article in a few places, and there's a different process for each one.
Image Links
Having images on a page adds value and improves user experience. Wikipedia loves having images on its articles. You can add a link within an image that goes back to your site. To upload an image onto Wikipedia, you need to go to Wikimedia Commons and click on the 'welcome' page.
Scroll down to the section titled 'First Steps Tutorial' and click on 'upload files which will take you to a separate page to upload images. Select the option 'entirely my own work' to show that the images you are uploading are yours.
You can then choose a file to upload, and once it has uploaded, fill in the details and be sure to put a descriptive file name. Put the link to your website in the 'original source' box and then add a date for the work.
You can add a short description of the image and then scroll down to the licencing box and select 'Universal Public Domain Dedication, all rights waived (public domain)'.
What Happens Next?
When all of this is complete, and the image is uploaded, it will appear in Wikimedia commons for anybody to use. This is a bonus as other people can upload your image onto different pages, and it will link back to your website through the 'original source' link that you put in.
Try to choose pages that don't already have many images on them if you are going to add an image link. Too many pictures on a page with less content can look messy, so look for pages that only have a few. You can insert this image into a page you are editing by going to the 'edit' tab on the article. Insert the code underneath the heading in the chosen section of the content.
More Image Links
You would do this by inserting this piece of code and adding the relevant information to your image with the file name, alt tag which shows a brief description, and a caption for the image:
[[File:…|thumb|alt=…|…]]
So using the example of rhino conservation again, if you have an image with the file name rhinopark.jpg, you would use this code:
[[File:rhinopark.jpg|thumb|alt=Rhinos eating lunch at a wildlife conservation park.|Endangered rhinos at a wildlife reserve.]]
Once you have added in the code for the image, scroll down to the 'edit summary' and write a brief description of what you have done, for example, 'Added image'. Before you save the page, it is important that you 'show preview' first to check that you have inserted the code correctly and you haven't made any mistakes.
If you don't preview your changes, you may have to make more edits, and this might draw attention from moderators, which you don't want.
When you have checked that everything is working correctly on the page, you can save it, and you will have a relevant link back to your website from that article. You might have to wait 24 hours or more to see the effect of adding these links, so be patient.
External Links Section
At the bottom of most Wikipedia articles, there will be an 'External links' section that gives the reader a number of sources from other sites that relate to the page's topic. These could be academic websites, news articles and other informative pages related to that particular Wikipedia article.
You can also get a link to your own website in this section by simply editing the external links section and adding the link to your site.
To do this, click 'edit' next to the 'External links' heading at the bottom of the page. This will then show you the code for each of the external links which have been added to that section. The easiest way to add your link is to copy the code of a link that is already there and paste it underneath.
Then change the URL within the code to go to your website page. Again, make sure you fill in the 'edit summary' section with what you have done and show a preview of the page before saving it to check for any mistakes.
Wikipedia Reference Links
Each page on Wikipedia has to have reference links that back up the information within the page's content. These appear within the written article content and also at the bottom of the page.
They usually include links to educational journals, newspapers, other encyclopedias, and generally good-quality, reliable sources. The simplest way of adding a link to your own website within the 'references' section is to change an existing link and point it to your site.
To do this, go into the main 'edit' tab on the top right of the page and find the code for the reference link you want to change within the content. All you need to do is change the URL within the code to which the link is pointing by pasting in your site's URL and removing the existing one.
Once you have changed the URL within the code, make sure to preview the page again before saving it to check that the new link works. You should then fill in the 'edit summary' of what you have done to say something like 'corrected citation', and then you can save the page.
Keeping Your Backlinks Relevant
When adding links through images, citations and external links sections, you should try to make sure your edits have a minimal impact. Wikipedia focuses on a positive user experience and makes sure the reader finds good quality information relevant to what they are looking for.
Any links you put in should add value to the page instead of just self-promoting your own site. Links that aren't relevant or are seen to add no value will be taken down by moderators very quickly, so there's no point wasting your time.
Final Thoughts
Over the years, we tried to perform all tasks inhouse, including Wikipedia Backlinks.
As the years went on and the placements inside Wikipedia become harder, we decided to outsource and tested hundreds of link building companies.
The best Wikipedia link vendor was Wiki Wookiee, and moving forward have used them since to do the heavy lifting.
With the Wiki Wookiee Promise, we have peace of mind to get placements replaced if any get removed from moderators, and this is a great service.
FAQs
Here are the most common questions related to Wikipedia Backlinks.
How do you get links from Wikipedia?
The Fastest & Easiest Way To Get Wikipedia Backlinks is to buy Wikipedia backlinks from Wiki Wookiee.
For a small price of $169 per URL, you can get relevant, trustworthy links placed on webpages ranking for search terms your money site would want to rank.
Do Wikipedia links help SEO?
Creating Wikipedia links is a great way to help your webpage rank higher in Google SERPs.
Having external links from Wikipedia to your site also helps in boosting your page rank score.
To avoid your site getting blacklisted in Wikipedia, hire the best SEO specialist like Wiki Wookiee to complete this.
Why is my Domain Blocked by Wikipedia?
Your domain can get blocked from Wikipedia for several reasons:
Wikipedia behaviour reported for spam under IP address
Connected to a domain name that has been used in a problematic way or there is a concern about your editing
Connected to a Wikipedia contributor account that has been reported for spamming links for false information
Problem with your name on the account – your name was seen as harmful and has been blocked
Using a VPN or another service that uses proxies to mask IPs
It is very easy to get IP addresses, websites, or contributor Wikipedia accounts blocked by spammy edits or reported for problematic behaviour.
This is another reason why you should use a specialist Wikipedia service provider.
All Link Building Related Posts
Check out the in-depth list of link building posts.
The full list shows the various backlink strategies for ranking higher in Google SERPs.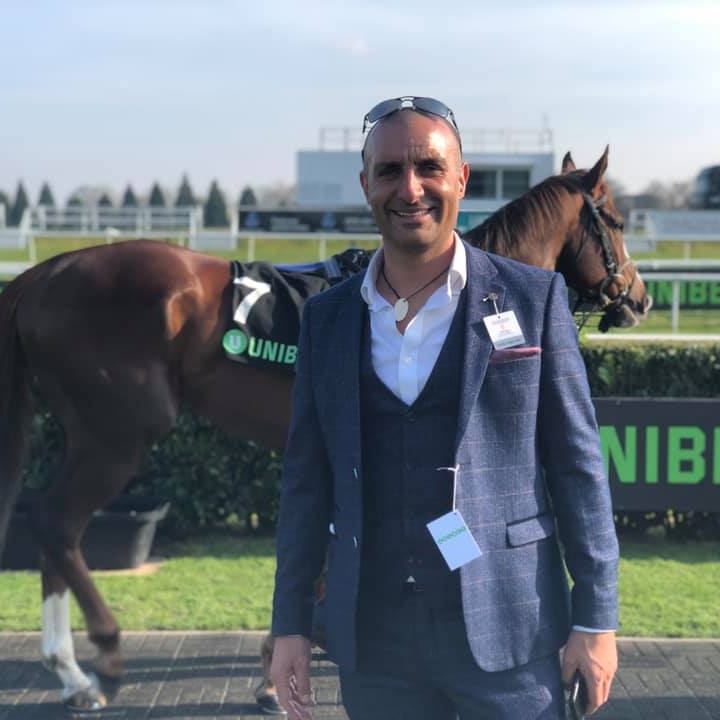 Entrepreneur
James Dooley is a British entrepreneur, SEO, investor, and philanthropist. James has built a huge Search Engine Optimization team that focus on organic SEO endeavours, including affiliate marketing, lead generation, as well as SEO services.
About FatRank
Our aim to explain and educate from a basic level to an advanced on SEO and Social Media Marketing.
Recent Posts