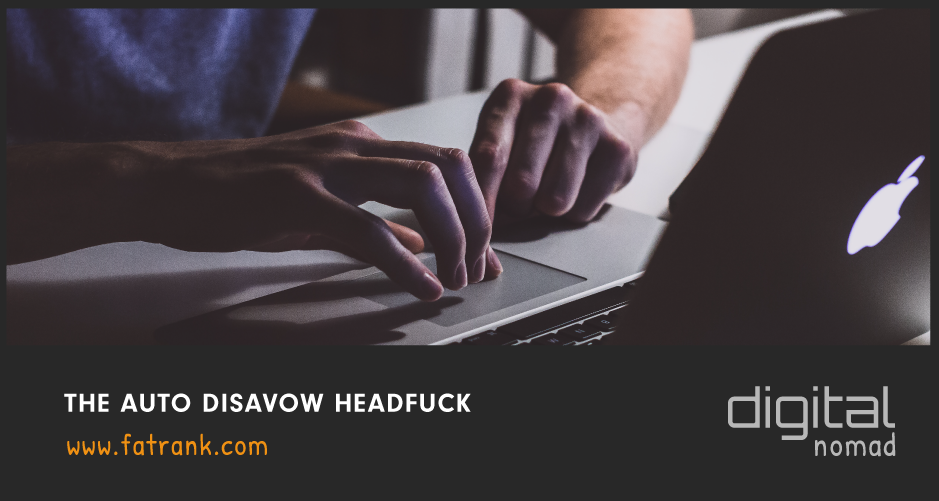 The Auto Disavow Headfuck
Building links and not getting the jumps in rankings you deserve?
Or are you buying backlinks from websites listed in the auto disavow file?
In this article I will attempt to explain how the 'auto disavow' is messing with people's heads.
The Auto Disavow File
Ok, so the auto disavows file is an SEO myth about some websites Google knows are selling links, are placed in an auto disavow file.
From speaking to many experts this is probably not the correct terminology but Google can certainly do a great job from ignoring links.
"We're pretty good at ignoring links, regardless of the site" – Gary Illyes
For a very long time, Google didn't penalize paid or manipulative links but instead neutralized them, which is a fancy way of saying they ignored those links.
Check out this video we did summarising the theory and how you can protect yourself from it:
History of Backlinking
Backlinking, where to start? Over the years, the art of building backlinks to your website has been a crucial part of search engine optimisation and ranking your site.
Links have always been essential and as the years pass, they are continuously increasing in the importance of appearing on the search engine results pages.
Spammy Links
A few years ago, Google was much more lenient on links and it was very easy to get to the top of the results pages with plenty of spammy backlinks from any cheap link spamming sites such as SAPE or GSA.
These sites are still used today however after many severe Google updates they have become very risky with the introduction of penalties for websites.
Difference In Opinions
There are many different theories on links and many SEO gurus collide with different opinions; black hat vs white hat, cheaper links vs expensive links, guest posts vs niche edits etc.
No one knows the perfect formula for backlinks but there has been an abundance of split testing done to prove the methods that work.
However, Google is constantly changing its algorithm and constant updates mean that a lot of these methods and theories are outdated. And with these changes, more and more people are creating their own different theories.
Auto Disavow Theory
One of the newest theories is the 'Auto Disavow' theory.
This involves Google automatically disavowing (removing all the power from) domains that they suspect of selling backlinks.
We have been buying links for years and recently we have tested buying some links from domains that appear on many backlink domain lists. These lists are frowned upon by many SEO backlink builders due to the fact that anyone can easily acquire a link from the sites.
Whilst some of these do pass power, others show absolutely no movement.
Ideal Guest Post Placements
When looking for ideal guest post placements, we check all the sites thoroughly, for a number of different things;
Metrics – Metrics are always the first thing that any backlink buyer looks at. There are different opinions that metrics are meaningless however they are and always have been a great first indicator of how good a site is. We use ahrefs and look at DR and UR but any of the other SEO analysis sites also work.
Traffic – Traffic is a really good factor to analyse when looking for a good site to get a link from. Although it can be difficult, organic traffic is the most natural factor for Google to like the site and therefore make it a good backlink.
Relevance – The guest post relevance is important. If this is a new article there is no reason why you can't make this blog specifically trying to rank for your focus keyword. You do this by getting your keywords in the meta title and URL of the guest post. The better your guest post can rank for your destination page focus keywords the more weight in link juice people are saying it passes. Having the keywords in the URL and title of the guest post is known widely in the industry as 'reverse sink or swim' which was coined by an online training course.
Price – This one may seem obvious but understanding the ratio between the price paid and backlink received is crucial. For example, you wouldn't want a DR10 site for £200. When you buy links for many years you create your own ratio for price.
Previous Posts – Looking at previous posts of a site you want a backlink from is very underrated. A lot of people commonly miss this one-off however it gives you a great indication of whether the site has been spammed and is selling backlinks. If the last few posts are completely unrelated to the blog and are all very different niches, it is a good indicator that it is selling backlinks. Another way to check this is by looking at the number of backlinks in the previous posts. You can usually tell by looking at the sites it is linking to and how many times it links out in an article.
IP Address – We tend to have a look at the IP of the sites we purchase links on too, as coming across a network of sites all set up under one IP can ring PBN network alarm bells. It's good practice to keep this in mind when analysing.
Site Design – Looking at the themes used from website to website is another great way of spotting a network as PBNs, as oftentimes those that create these networks will use the same or similar themes across their network and this can quickly become a footprint.
Website Architecture – The structure of the website is important, checking the click depth. Checking the onpage internal linking to see whether these new articles are being fully rendered is important. If the guest posts are hidden deep down in the site then no power from the domain authority will be passed down to these URLs.
Indexation – Checking indexation of the last 10 articles is important because we feel if an article is not picked up in the Google Index within 72 hours this is a sign the spiders are not crawling these webpages as much as you would like.
The Auto Disavow theory claims that the majority of sites that are selling backlinks (especially in lists) will have their outlinks disavowed.
This explains why the sites' power remains the same as none of their inlinks are affected.
Therefore, say you were to buy from a DR 80 site with amazing traffic and really good content. Although a backlink from this site seems like a really good purchase, it could, in fact, pass no power at all as Google has blacklisted it as a selling site, however, it still looks great as none of its inlinks have been affected.
Thoughts from the Experts
What better way than guessing than getting thoughts from the experts who live and breathe SEO and backlinking everyday.
Authority Hacker
If you do not know who authority hackers are by now then you need to check out their podcast and information shared as Mark Webster and Gael Bretton consistently share valuable knowledge bombs to the online marketing communities.
Check out this video on a clickbait title called "Guest Posting is Dead" where Mark and Gael (who are two superstars in the industry talk about the fake news that travels fast between communities):
As you can see fake news can be spread fast in the SEO Groups and you really need to try and understand the source of where these rumours stem from.
They point out many great tips and tricks in the video on the subject of guest posting.
Rick Lomas
What better person to ask on this subject than the legend himself Rick Lomas. And here is what he had to say:
I do think that Google gives zero value to certain links from authority domains. In June 2017 Gary Illyes tweeted, "we're pretty good at ignoring links, regardless of the site". I believe this is correct. He also said that if you buy links you are wasting your money. For this reason, I would say that links on a site such as Forbes can be anything from very powerful to completely ineffective. Google knows what links can be bought from a regular Forbes guest blogger and which ones are genuine editorial links.

The idea of Google auto-disavowing certain links isn't something that I'm comfortable about. To fix some Google manual actions for unnatural inbound links I sometimes have to disavow authority sites. In failed reconsideration requests I have seen links on sites like Reddit.com, BT.com and Medium.com quoted as being problematic. For this reason, I think it is certainly not safe to assume that Google will auto-disavow any links.

I also wonder if Google devalues links that are never clicked. It would make sense to do so because links are supposed to be there to enhance the reader's experience, not solely to provide link juice. This would also work with those syndicated PR blasts and obscure directories that get no traffic.

More Rick Lomas' Thoughts

Conversely, I am pretty sure that a link that gets clicked often is one of the most powerful that you can have. If this is the case it might explain why the NoFollow links on Wikipedia seem to help with rankings. I've definitely clicked on external links on Wikipedia to find out more. I just asked my wife, who refers to Wikipedia for everything, about that and she confirmed that she does too.

My ideas are based on looking at the link profiles of thousands of domains. The larger brand domains do tend to have all the usual Forbes, Inc.com and Entrepreneur.com authority links, but I think that is only because they can afford to get them. Some serious and expensive testing would need to be done to confirm how effective these links are. Rick Lomas
As you can see here Rick says they certainly do not auto disavow links but they certainly can give zero value to links which might look good on metrics.
Summary
Buying backlinks has become the norm nowadays in the SEO world.
But there is so many spammy link vendors selling from the same lists everyone else has got access to.
Although you could be doing your due diligence on checking all the necessary metrics like domain authority, traffic, anchors and whatever other checks you want then these sites could still be passing zero power.
Purchasing Links
Just be careful purchasing links from databases because what might seem a good link could then be shared in a bad link neighbourhood within months once these link vendors sell another 10 placements on the same article.
Although the article name "The Auto Disavow Headfuck" is a click spammy title then it grabs the attention of what the blog is trying to deliver. And that is you could be burning your money purchasing backlinks on what seem good domains but getting absolutely no value from them whatsoever.
All Disavow Toxic Backlink Related Posts
Check out the in-depth list of related posts to disavowing toxic backlinks.
The list of articles show everything you need to know about removing dangerous backlinks that could be penalising your website in December 2023.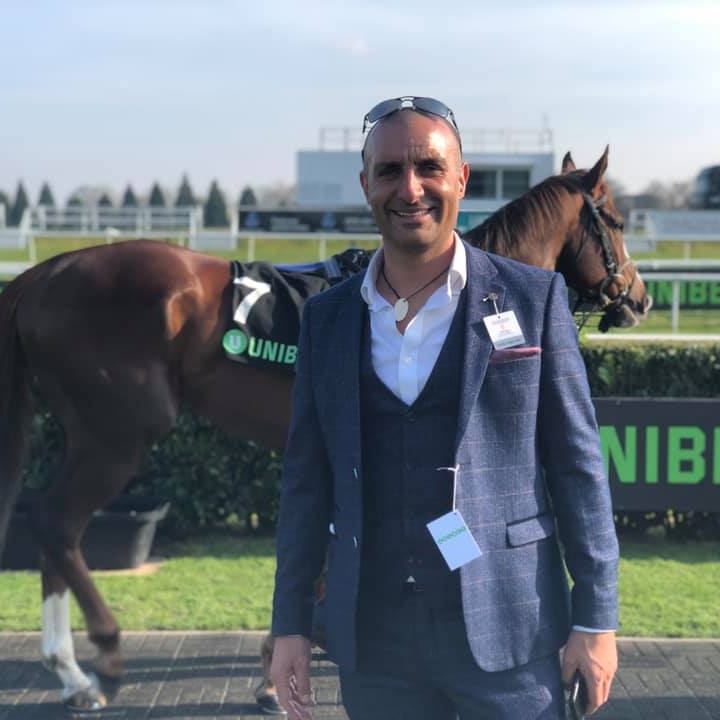 Entrepreneur
James Dooley is a British entrepreneur, SEO, investor, and philanthropist. James has built a huge Search Engine Optimization team that focus on organic SEO endeavours, including affiliate marketing, lead generation, as well as SEO services.
About FatRank
Our aim to explain and educate from a basic level to an advanced on SEO and Social Media Marketing.
Recent Posts