My Builder Review
Are you a UK tradesman that is struggling to bring in a consistent flow of enquiries right now?
Thinking mybuilder.com might be the answer to all your problems?
You might have tried making posts on Facebook, attending network events or even purchasing low quality leads from vendors that sell you multiple companies.
You are wasting money right now, time and potentially putting your business in a state where it can't grow to the next level as compared to your competition.
If this is you then it's not your fault.
In this guide, we will explain whether mybuilder.com is worth it or there are better alternatives?
Is My Builder.com any good?
Previous customers have spoken out with positive reviews to show that the MyBuilder company is a genuinely great team.
My Builder.com have been noted to have a reliable and professional company with an experienced background that they portray in every job they complete.
Despite the very few negative responses to the company, the team has been predominantly praised with positivity with their easily accessible website and determined individuals helping people like you to find your perfect tradesmen.
We believe that My Builder.com is one of the best tradesmen websites in the United Kingdom.
Is MyBuilder.com the Best Option for Tradespeople?
If you are questioning whether My Builder is the greatest option for a tradesperson like you, you have found yourself in the right place.
Being a tradesperson in the UK and attempting to show off your business is known to be challenging as the perfect customers for you might not be in the places you search.
People's opinions and lifestyles change constantly, meaning that for a tradesman- work can disappear in a split second.
For this reason, we believe that My Builder is a brilliant tool.
The service they provide helps to consistently bring people to each other and always have a flow of traffic after any particular customer partnership might fall to a disaster.
What is My Builder?
My Builder is an online directory that has two sides.
On one side of the database, customers use this service to post their jobs with their budgets in order to find their ideal builder to complete the work they have in mind, concurring with the price they would like.
The other side of this website is where the tradespeople are.
Various builders from all over the country will set up a profile on My Builder that shows all their credentials, contact details, and previous reviews that customers can shortlist, making this database a competitive space for possible contenders.
Whether you are a tradesman or a customer, this website will help you to achieve your ideal project.
You might have heard of a similar service, known as 'Rated People'. My Builder and Rated people are very alike in the fact they put people's businesses out on an online directory for any possible customers to view.
Key Features of My Builder.com
When you sign up to a tradesperson database, you should always consider the particular features you should expect to see.
One of the crucial benefits that definitely entice tradespeople and customers is their profile.
The profile page helps the builders to completely show off their skills, previous jobs, special credentials, and incredible reviews they have accumulated through their time of work to really set themselves apart from anyone else.
As a builder shows off their jobs, it benefits the customer as well as they can rank each profile to find the best trades team for them.
Some extra features we believe are incredibly alluring to customers and tradespeople are:
Free to register
Quick registration sign-up (a few minutes maximum)
Free to post a job
Completely customisable for how much you are offering/ willing to take on
Receive direct reviews
Help with setting up profiles
Marketing ability for promotion online (social media/websites)
How Do I Find Potential Customers on MyBuilder.com?
To find possible customers on My Builder, the process is actually fairly easy.
Firstly, you should create your My Builder profile to promote your skills as much as you can- really trying to sell yourself.
After creating your account and setting up a strong profile, you would choose the trade you are in and your interest in the leads in an introductory message.
You should then wait for a customer to shortlist you. This should not take long, however, if you are chosen into the small few, you must pay a shortlist fee.
After you have paid your fee, it is your job to call up the client (the faster, the better).
The site gets around a total of 3 million visits each month, showing that you will definitely find one tradesman that can do the job.
The amazing 3 million page views a month shows that it is likely that anybody looking for a tradesman will stumble across My Builder.com.
When Should I Expect to See Results?
The stronger your profile is with reviews and previous work, the more likely you are to attract leads.
Not only this, but submitting your interest to many different jobs that you are attracted to will also help you to put your foot in the door before any others.
My Builder is initially designed for people to receive results over time, therefore, you should not be disheartened if your leads do not flood in instantly.
You can always reach out to My Builder themself if you feel like you are not getting anywhere on your profile… they're always down to help!
How Much Does a MyBuilder.com Listing Cost?
A My Builder listing is actually completely free!
You can register, set up your profile and skim across the site all for the price of nothing… not even a monthly fee! How could you resist?
The only point you will really be paying for is the shortlisting fee.
Before you choose a job, the fee will always be visible on the page!
Many people get confused about the shortlisting fees and expressing interest in a job. You will not have to pay a fee for showing your interest in the job, but if you do get chosen to do the job- then you will have to pay a fee.
The fees you will need to pay can be taken online from a debit or credit card very easily.
How Much do People List their Jobs for?
Every different job will vary in price depending on the type of work and the location.
The My Builder website shows a rough estimated pricing guide for the different projects their tradespeople complete, for example, they show that an average price per m2 of carpet fitting would be £28.
Whether you want loft installation, or shower and water leakages fixing, showing these costs can help to give ideas of how much customers can quote their jobs.
The majority of customers will price their job cheaper than what they are worth, in order to save money, however, this will make the customer less likely to receive interest from tradesmen.
This being said, if you are wanting some professional tradesmen customer services, you should list your exciting job at a reasonable price.
Can MyBuilder Make a Price Increase?
The only way the My Builder can increase the price of your job is if you have only made a price estimation.
If a builder has submitted their interest to a customer's job, they must be happy with the pricing.
If the tradesman is not happy with the price they should not show interest, or only should if the price mentioned is an estimate as this can be negotiated with.
If the price is a fixed contract, the request for price change must only be accepted through very limited circumstances and must be accepted in writing.
Should I Join If I Have Enough Work Right Now?
Being a free site, until shortlisted, it would be advised to join My Builder.
My Builder will not do any negativity to your business, you will find that you will only get help from putting your company out on the online database.
Even if your work is flowing right now, jobs can be cancelled last minute, leaving you with potentially no work at all.
Consistent work is crucial for any tradesman, so it is important to make sure the jobs don't stop.
My Builder works as an online promotion method and can definitely attract more leads for your company as the reviews pile in!
Summary
Although My Builder is rated one of the best tradesmen websites in the UK all businesses should look to grow their own brand presence.
Learning how to rank GMBs and drive traffic online to your own properties is just as important as building the reviews on these third party websites.
Alternatively, we are offering free tradesmen leads to businesses we approve we want to work with.
The free leads and only paying any commission on converted jobs makes our lead generation work for everyone in June 2023.
Related Lead Generation Posts
Check out all the lead generation posts from the FatRank team: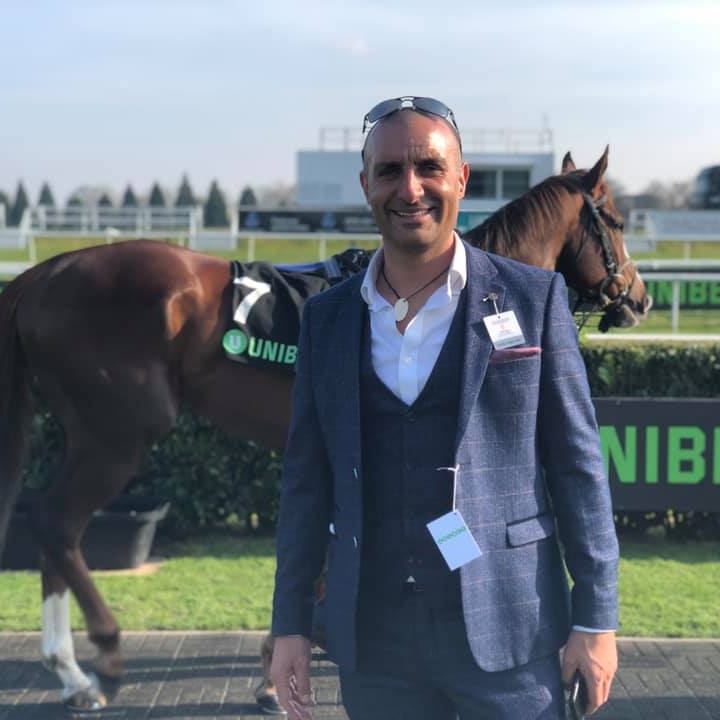 Digital Nomad
I'm a full-blown Search Engine Optimization specialist earning the majority of my income from SEO-focused endeavours, including affiliate marketing, lead generation, as well as SEO services. Love travelling the world networking while working on my laptop. Life is a perception of your own reality. You have no excuses and should be making memories every single day.
About FatRank
Our aim to explain and educate from a basic level to an advanced on SEO and Social Media Marketing.
Recent Posts