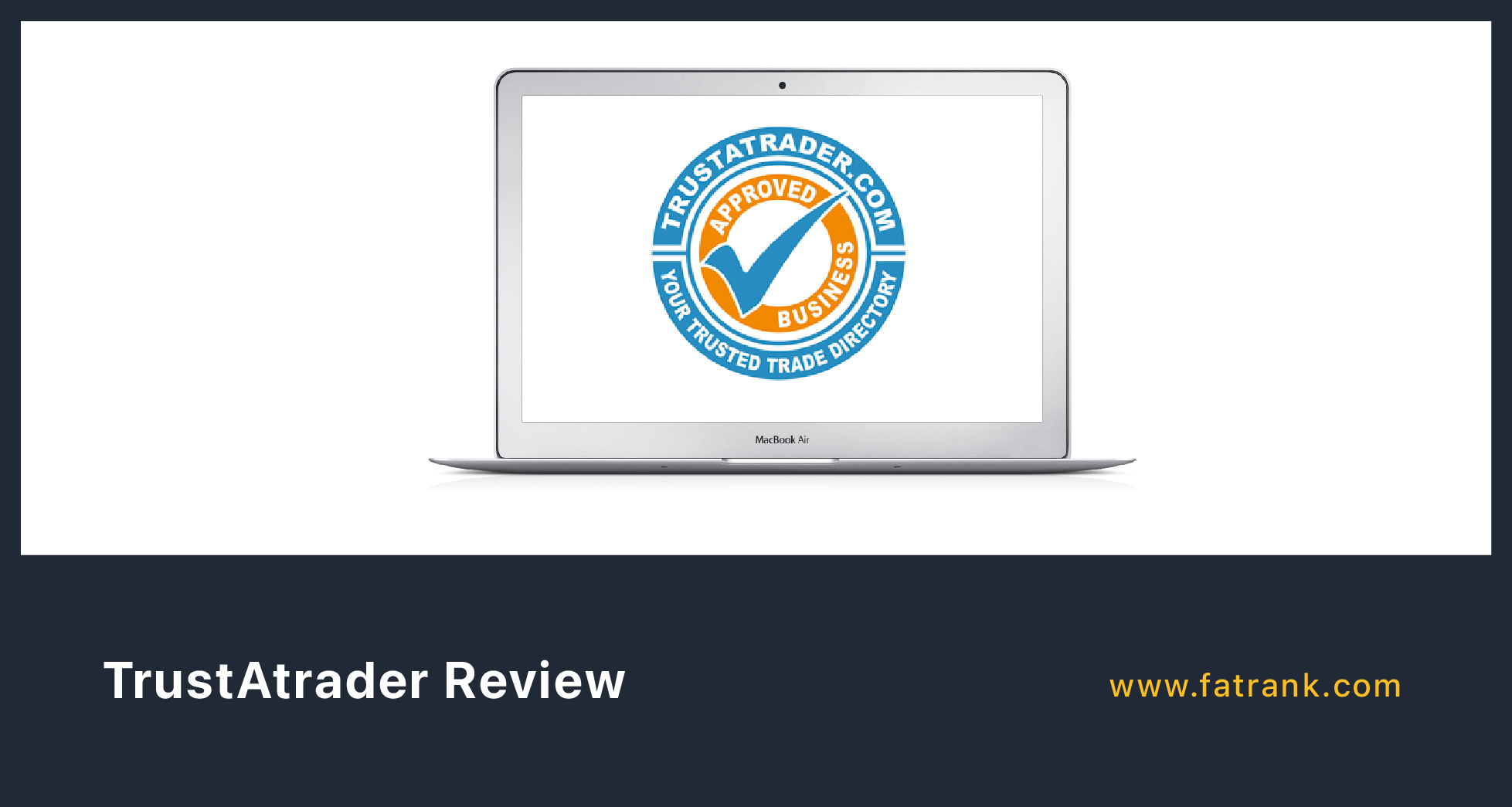 TrustATrader Review
Are you a UK tradesman that is struggling to bring in a consistent flow of enquiries right now?
Thinking trustatrader.com might be the answer to all your problems?
You might have tried making posts on Facebook, attending network events or even purchasing low-quality leads from vendors that sell you multiple companies.
You are wasting money right now, time and potentially putting your business in a state where it can't grow to the next level as compared to your competition.
If this is you then it's not your fault.
In this guide, we will explain whether trustatrader.com is worth it or there are better alternatives?
Is TrustATrader.com any good?
TrustATrader is generally an average source of lead generation. TrustATrader received a total consumer rating of 3.45 stars from 78 reviews which highlights that most customers are generally satisfied with their purchases, however, a huge amount rated the service poorly and the negative reviews indicated that they were unhappy with the leads they received.
TrustATrader is one of the most popular lead generation/directory services on the net. Their selling point is their strict review process which creates a strong list of suggested companies who can provide great work through their site and helps to eliminate rogue traders.
One common appearance in negative reviews is the mediation service offered by TrustATrader. Although this is more of an issue for customers using TrustATrader, traders should still make note of this as it shows TrustATrader's values and how they treat customers.
Is Trust A Trader.com the Best Option for Tradespeople?
TrustATrader is not the best option for tradespeople looking to generate high-quality, local leads that are perfect for their service and needs.
If you are looking for an extremely high-standard lead generation tactic, it's highly recommended that you get in touch with us today to see how we can help you. Our lead generation service is second to none when it comes to return on investment and we have guaranteed profit options available. We have no win-no fee options that ensure you receive bang for your buck and grow your business with us.
Many reviews from people that have used TrustATrader to find a tradesperson state that their trusted traders are their customers, not the consumers.
What is Trust A Trader?
TrustATrader is an online directory that helps find a reliable tradesperson to complete a job in your area. This also works the same way for tradespeople, connecting them to customers looking for their service.
Many users are disappointed with the service they receive from TrustATrader, mentioning that their lead generation quality is pretty poor and the number of leads they receive is not satisfactory.
Key Features of Trust A Trader.com
TrustATrader has a few key features that set it apart from the competition.
The main key feature that TrustATrade offer is its 'leave a review' feature which enables users to portray their honest experience of a company. This is why TrustATrader want their customers posting positive reviews as it is free and promotes both TrustATrader and the tradespeople.
How Do Potential Customers find TrustATrader.com?
TrustATrader ranks really well on Google and is a commonly used directory. This is TrustATrader's selling point as they outrank most local tradespeople and therefore steal clicks from the local trusted traders.
Potential customers can gauge the quality of a trader by using the positive or negative reviews left by other customers to determine who is the perfect tradesperson for their requirements. This is why TrustATrader really push their review service and shows how much power a positive review or negative review can have.
How Much Does a Trust-A-Trader.com Listing Cost?
TrustATrader is a completely free internet directory that contains tradespeople looking to promote their services to potential customers using TrustATrader.
Someone looking for a tradesperson can look at the companies' ratings which are generated by previous customers who have had work done by the trader. This helps judge whether they are a reliable provider or not.
Should I Join If I Have Enough Work Right Now?
As it is free, I would say definitely sign up and judge for yourself. Although unlikely, TrustATrader could be your step towards securing that big job and you can't win the raffle if you don't buy a ticket.
However, TrustATrader is incomparable to other lead generation services such as ours. Our lead generation skillset allows us to guarantee customer satisfaction through guaranteed return on investment and profit.
Summary
Although TrustATrader is rated one of the best tradesmen websites in the UK all businesses should look to grow their own brand presence.
Learning how to rank GMBs and drive traffic online to your own properties is just as important as building the reviews on these third party websites.
Alternatively, we are offering free tradesmen leads to businesses we approve we want to work with.
The free leads and only paying any commission on converted jobs makes our lead generation work for everyone in October 2023.
Previous TrustATrader Customer Reviews
Anonymous – We found human excrement in the garden after they had been working, they lost our door key and didn't tell us for nearly a month. Trust a trader really don't care. Honestly, the traders are their customers, not the consumers and it shows.
Anonymous – Long story short the builder we found on the site refused to finish the work (because he was 'not well enough'). He left with £20k of our money – we have a quantity surveyors report that arrived at that figure – and despite numerous discussions with trust a trader he is still on their website and to make matters worse he is a 'featured trader'
NK – The tradesman did an appalling job with my flooring which resulted in me having to completely remove it and replace it at considerable expense. I contacted TrustATrader with all the evidence. Dealing with this company was traumatic.
Reviews from REVIEWS.io
Related Lead Generation Posts
Check out all the lead generation posts from the FatRank team: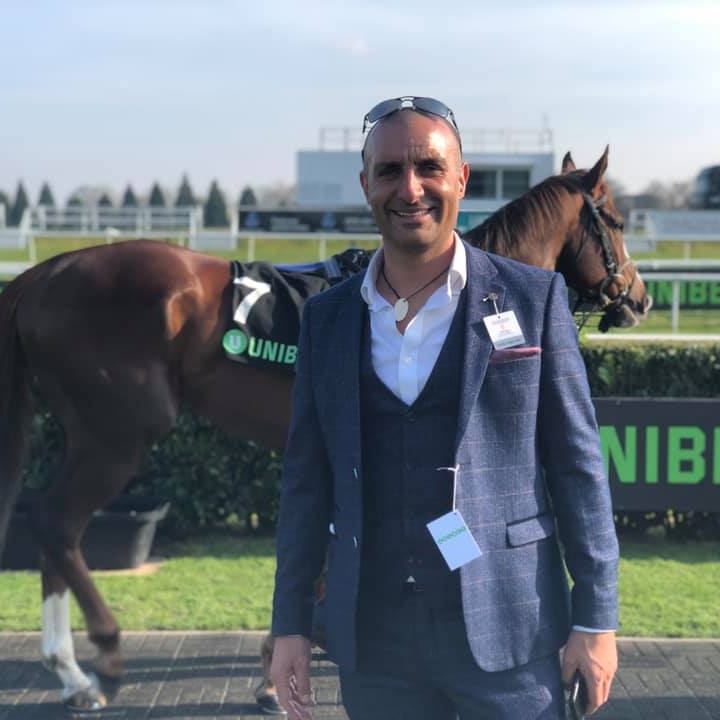 Entrepreneur
James Dooley is a British entrepreneur, SEO, investor, and philanthropist. James has built a huge Search Engine Optimization team that focus on organic SEO endeavours, including affiliate marketing, lead generation, as well as SEO services.
About FatRank
Our aim to explain and educate from a basic level to an advanced on SEO and Social Media Marketing.
Recent Posts