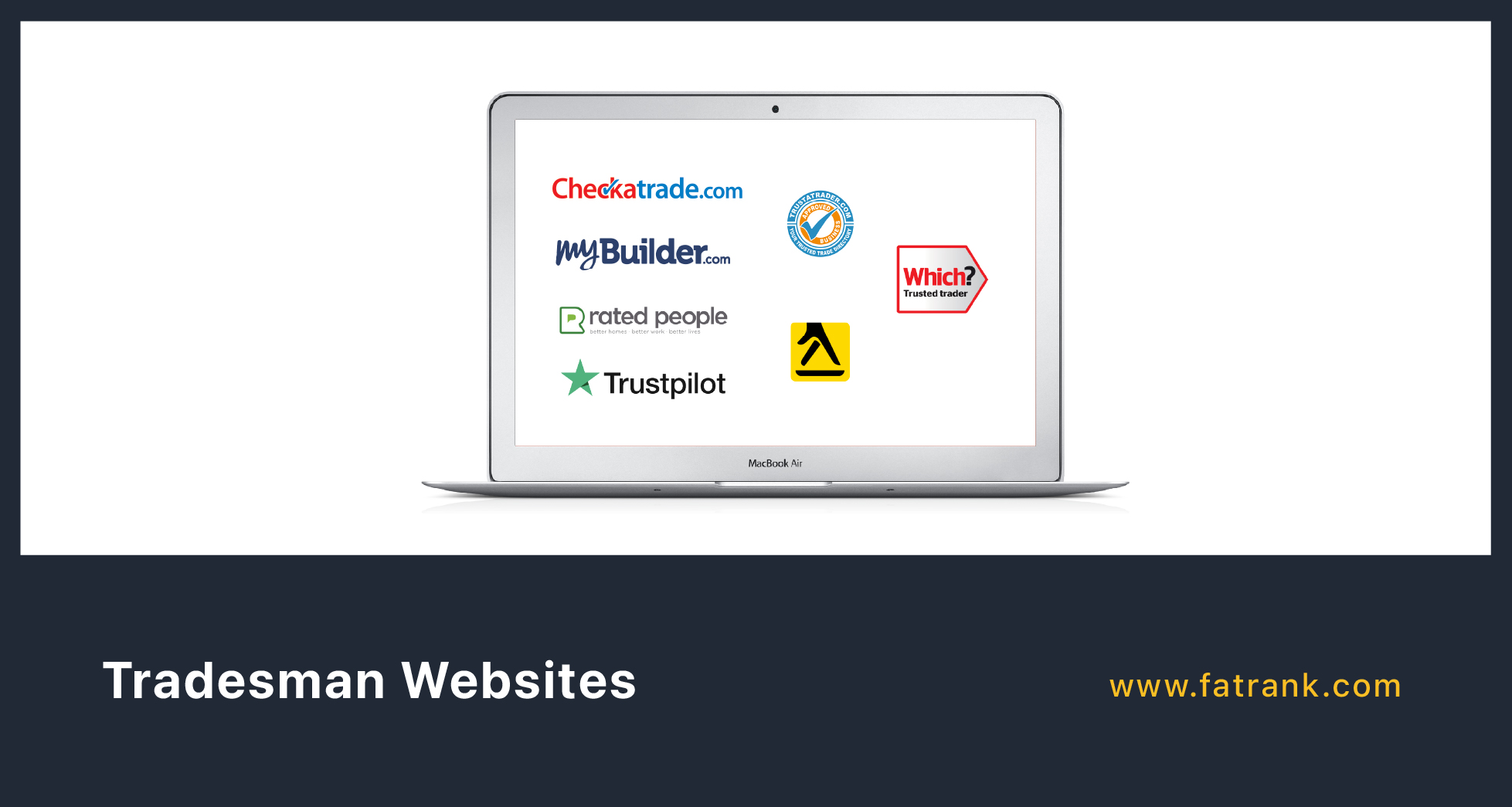 Tradesman Websites
Whether you are a tradesman looking to advertise your business online or a consumer looking for the best trades people our guide to the best tradesman websites covers everything you need to know.
Many contractors ask "Which Platform Is Best For Self-Employed Tradesmen To Get More Business?".
There are many tradesman websites out there designed to make life easier for homeowners to find reputable workers.
We've rounded up the top-rated websites for tradespeople and why some are voted their favourite by the general public looking for trade workers.
In our guide to the best tradesman websites in the UK, we will reveal what makes these brands the best in December 2023.
Why Use Tradesmen Recommendation Sites?
If you're an accredited company with the relevant qualifications, a quick way to gain a reputation is by joining a tradesman recommendation site.
These are websites where customers can leave you real reviews on your services, to hopefully entice more customers to employ you.
The trade recommendation websites get a lot of traffic and are seen as booking.com or Trustpilot equivalent for tradespeople in the UK.
Having a profile listed on a Tradesman Recommendation Site is great for your online reputation management if you can build quality 5-star reviews.
What are the Best Tradesman Websites in the UK?
From our research here are the best UK tradesman websites:
Checkatrade
Checkatrade.com is the trading name of Vetted Ltd and a subsidiary of HomeServe.
Checkatrade is the most searched website for finding tradespeople in the UK and the site operates as a directory of vetted and recommended tradespeople.
Find out whether we feel checkatrade is value for money?
My Builder
MyBuilder makes it easy to find quality local tradesmen, reviewed by other homeowners, all across the UK.
MyBuilder.com sources the tradespeople with a unique matchmaking system that alerts local workers once a job is posted.
Find out whether we feel mybuilder.com is value for money?
Bark
Bark.com is an online platform that connects customers with local professionals.
Bark is free to use when seeking to find a service provider in the United Kingdom.
Bark.com receives millions of unique visitors every year and is a website that could drive large volume of enquiries daily.
Bark lists all contractors from locksmiths, boiler installation companies to professional accountants and much more.
Find out whether we feel Bark.com is value for money?
Trust A Trader
TrustATrader allows you to quickly find a tradesperson in your area who can be trusted to provide a high standard of work.
Trust A Trader do all the leg work for you is collating the most trusted traders and reliable tradesmen in your area.
Find out whether we feel TrustATrader is value for money?
Rated People
Rated People work TrustMark which is endorsed by the government to connect the general public with expert tradespeople.
RatedPeople.com is designed to give peace of mind to the tradespeople you choose for works being carried out.
Find out whether we feel RatedPeople.com is value for money?
Yell.com
Yell.com is the UK's largest online business listing platform that lists tradesmen or all types and businesses.
Yellow Pages has over 3000 niches that allow customers to find the local best business to suit their location and classification of work.
Find out whether we feel Yell Advertising is value for money?
Which? Trusted Traders
Trusted Traders is an endorsement scheme that recognises reputable local tradesmen and tradeswomen.
Which? Trusted Traders sets a high standard so consumers can find trusted traders in home improvement, such as plumbers, electricians and kitchen installers.
Trustpilot
Trustpilot has the vision to create an independent currency of trust.
Trustpilot digital platform brings businesses and consumers together where customers experiences and feedback helps others make better choices.
The reviews left can help or hinder businesses and it is a great site to analyses feedback from previous customers who have used the contractor in question.
Why Businesses Should Sign Up to the Tradesman Websites?
Tradesman should register with the top-rated tradesman websites to bring in a consistent flow of enquiries for their company?
Customers in December 2023 are using these hugely popular tradesman websites to gauge feedback and previous experiences from others.
The reviews act as votes in helping new customers decide which contractor to work with.
If businesses are not signed up to all these top-rated trade websites they are missing out on lots of new orders.
Who Should Register with the Tradesman Websites?
Any contractor who is a highly skilled tradesman should register with all the tradespeople websites.
The recognition and exposure you receive the help you to be available as an option to your prospective customers.
If your new potential clients are reading up on reviews you have better your chances to get the contract and the work at a price suiting your needs.
All subcontractors and talented trade workers should be registered to all digital platforms to gain exposure.
Benefits of Tradesmen Websites
Here are all the benefits of tradesmen websites:
Avoid some unscrupulous and makeshift traders
Genuine reviews from previous customers
Save time sourcing subcontractors
Generates job leads for tradesmen
Helps find customers looking for tradesmen
Save money by multiple companies pricing the work
Make better decisions with my data from real-life reviews
Stop fake tradespeople and unqualified workers
Need more job leads?
If you are wanting to grow the number of enquiries as a business another solution is our free tradesmen leads.
If you are spending too much time looking for work and not enough time earning money our lead generation will work great.
Get in touch today if you would like to receive more leads in your industry within the United Kingdom.
Summary
The advancements in the internet have made options for multiple contractors more accessible.
With thousands of genuine reviews from real people at your fingertips, you now can create better-informed decisions.
If you are looking to improve your web presence for your company all these tradesmen domains can drive new business.
Related Lead Generation Posts
Check out all the lead generation posts from the FatRank team: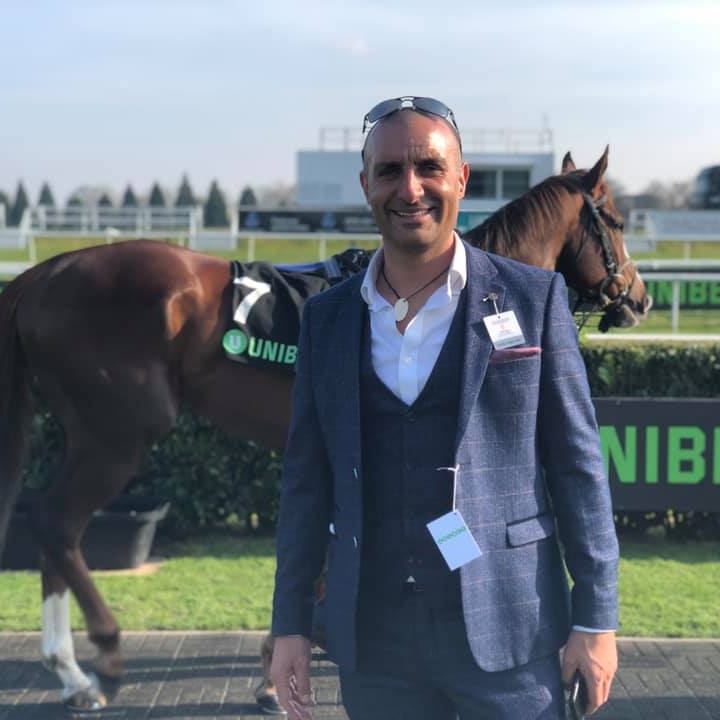 Entrepreneur
James Dooley is a British entrepreneur, SEO, investor, and philanthropist. James has built a huge Search Engine Optimization team that focus on organic SEO endeavours, including affiliate marketing, lead generation, as well as SEO services.
About FatRank
Our aim to explain and educate from a basic level to an advanced on SEO and Social Media Marketing.
Recent Posts