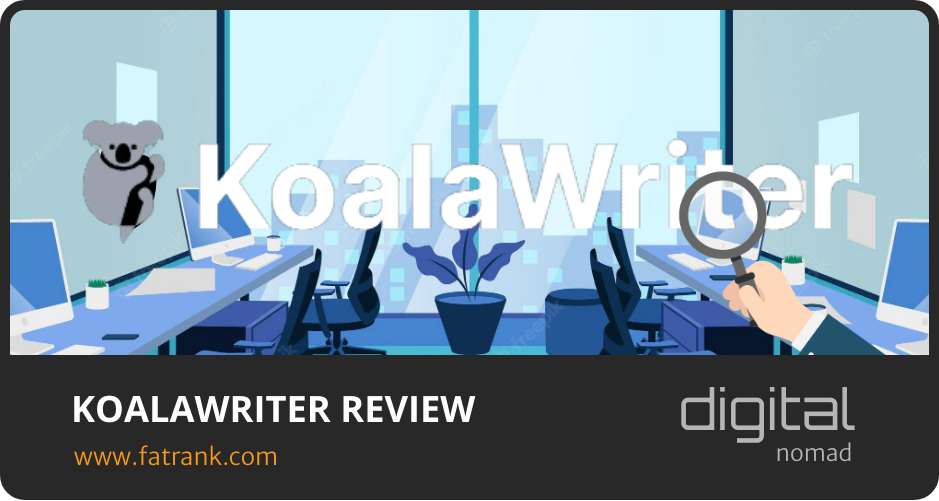 KoalaWriter
KoalaWriter is one of the best one-click SEO AI writers.
With this advanced SEO AI writing tool it has never been easier to rank and produce content.
What Is KoalaWriter?
KoalaWriter is a versatile writing application designed to provide users with a seamless and efficient writing experience.
The tool was developed with simplicity and productivity in mind, KoalaWriter offers a range of features and tools to help writers of all types and levels.
KoalaWriter also offers a customisable writing environment, enabling users to tailor the application to their preferences.
From choosing the font type and size to adjusting the background colour and theme, writers can personalise their workspace to create a writing atmosphere they are comfortable in.
How Does KoalaWriter Work?
KoalaWriter simplifies the writing process through its user-friendly interface, autosave functionality, customisation options, word count tracking, and saving/exporting capabilities.
The tool provides a variety of features that allow users to create outlines and utilize KoalaChat, a chatbot similar to ChatGPT.
By providing a hassle-free and focused writing environment, KoalaWriter aims to enhance productivity and provide a seamless writing experience for users of all backgrounds and purposes.
KoalaWriter Features
KoalaWriter has a range of features that make the tool as great as it is, some of these include:
SEO-Optimised Content
KoalaWriter is built to assist users in crafting content that is optimised for search engines.
Enhancing the likelihood of achieving higher rankings in search results.
GPT-3.5 and GPT-4 Output
KoalaWriter harnesses state-of-the-art machine learning algorithms to produce top-notch text that is both informative and captivating.
Affordable
KoalaWriter stands out as one of the most cost-effective AI writing tools available,
Ensuring accessibility for writers at all skill levels.
User-Friendly
KoalaWriter boasts a user-friendly design, featuring a straightforward and intuitive interface that enables swift and efficient content creation.
How Good Is KoalaWriter?
KoalaWriter like many AI writing tools has changed the content game for the better, it is a fantastic tool for writers that want to improve their skills and overall productivity.
With the highly advanced AI technology that's attached to KoalaWriter, it is a great tool for producing high-quality content at a fast pace and also helps to avoid writer's block.
KoalaWriter may be an extremely advanced AI writing tool, however, it is important to note that other AI writing tools may have all of the features you're looking for, one of which could be AutoBlogging.AI.
Autoblogging.AI offers users a continuous stream of top-quality articles that are not only relevant but also thoroughly researched and customised for their specific target audience.
By leveraging automation, this tool eliminates the time-consuming task of manual content creation, allowing users to allocate their valuable resources to other essential aspects of their business.
Autoblogging.AI stands out with its wide language support, catering to a diverse user base worldwide.
Whether users operate in English or other languages, Autoblogging.AI accommodates their needs, effortlessly managing content generation requirements in their preferred language.
KoalaWriter Vs AutoBlogging.AI
KoalaWriter and AutoBlogging.AI are two very prominent platforms that offer writers an easy alternative to producing high-quality automated content.
KoalaWriter focuses on generating high-quality text with the help of advanced machine-learning algorithms. It aims to produce informative and engaging content, making it suitable for various writing tasks.
KoalaWriter is designed to be user-friendly, offering a simple and intuitive interface for quick and efficient content creation. Additionally, it is one of the most affordable AI writing tools available, ensuring accessibility for writers at all levels.
On the other hand, Autoblogging.AI offers users a constant flow of high-quality articles that are tailored to their specific target audience. By leveraging automation, this tool eliminates the need for manual content creation, saving valuable time and resources.
Autoblogging.AI's standout feature is its extensive language support, accommodating users from around the world who operate in different languages.
Whether you need content in English or any other language, Autoblogging.AI can effortlessly manage your content generation requirements.
In summary, while KoalaWriter focuses on providing advanced text generation capabilities and user-friendly features, Autoblogging.AI specialises in delivering a continuous stream of tailored articles while automating the content creation process. Both tools offer unique advantages depending on your specific needs and preferences.
KoalaWriter Pricing
KoalaWriter has a range of different pricing options depending on the type of plan that suits you best. They offer the essentials plan which is $9 per month and provides you with 15,000 words per month, AI-powered SEO optimisation, Bulk writing mode, GPT-4 and GPT 3.5, Live Amazon data for affiliate links, and real-time search results integration.
The rest of the plans range from $25 per month – $2,000 per month, all of the plans provide you with the same features but the more you are paying per month the more words you get every month.
KoalaWriter Testimonials
Below are some testimonials of some clients of KoalaWriter:
"KoalaWriter has revolutionised my writing experience. As a professional writer, I rely on a tool that is not only efficient but also inspiring. KoalaWriter's minimalist design and distraction-free environment keep me focused on my work, allowing me to unleash my creativity"
"I've tried numerous writing software, but none come close to the simplicity and elegance of KoalaWriter. It's like having a personal writing sanctuary right on my computer. The clean interface, adjustable themes, and customisable options create an environment tailored to my preferences"
"I've always struggled with writer's block and finding the motivation to write consistently. But since I started using KoalaWriter, I've noticed a significant improvement in my productivity and writing output"
Summary
KoalaWriter is a great content-generation tool that has helped writers all over the world improve their writing skills and create high-quality and engaging articles.
However, as previously mentioned whilst KoalaWriter is a good AI tool, there may be other tools that suit your writing needs more such as AutoBlogging AI.
Overall both KoalaWriter and AutoBlogging.AI are very powerful AI tools each with its own strengths and overall advantages. However, AutoBlogging.Ai may be the tool for you when reviewing its previously mentioned features.
Other AI Related Posts
Here are all the artificial intelligence-related articles.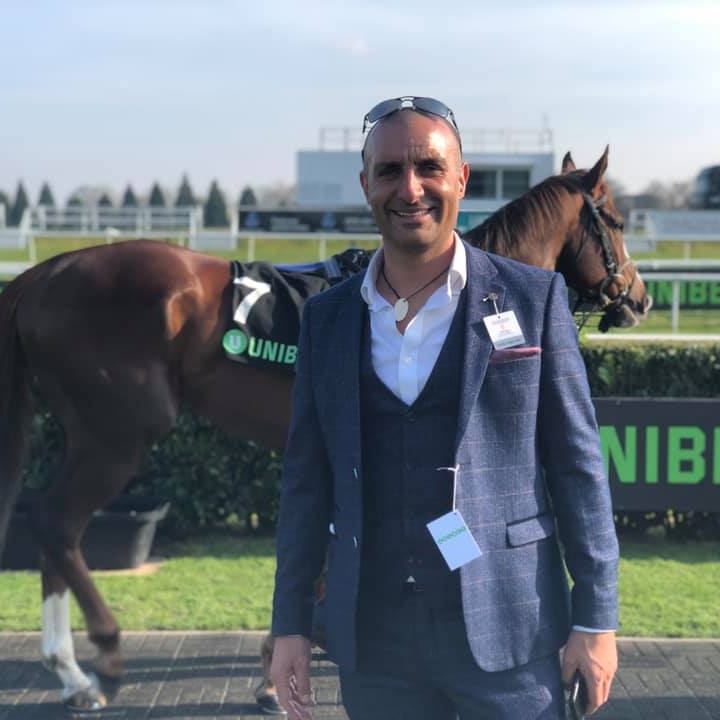 Entrepreneur
James Dooley is a British entrepreneur, SEO, investor, and philanthropist. James has built a huge Search Engine Optimization team that focus on organic SEO endeavours, including affiliate marketing, lead generation, as well as SEO services.
About FatRank
Our aim to explain and educate from a basic level to an advanced on SEO and Social Media Marketing.
Recent Posts