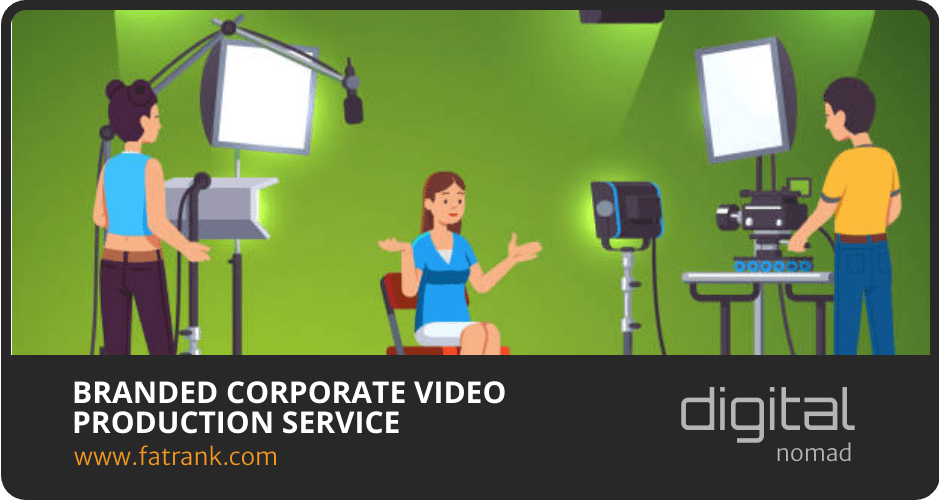 Branded Corporate Video Production Service
It's very important to create a Branded Corporate Video for all brands online.
Not only can these spokesperson videos generate enquiries directly, but they are also essential to improve your brand SERP.
A video spokesperson is an actor who promotes your branding through a video. The spokesperson video can be used to share all over social media, ranking in Youtube search engines and be shared to potential new customers who want to know more about your services. 
If a picture can paint 1000 words then what can a video do for your brand?
Promotional videos are the perfect opportunity to deliver the exact messages you want your target customers to see.
In this Video Spokesperson guide, we will explain what, where and why we create these spokesperson videos and the benefits in December 2023.
What is a Spokesperson Branded Corporate Video?
A spokesperson Branded Corporate Video is the creation of a video using an actor to promote your message online.
The spokesperson describes your brand, products or services in a professional manner.
The promotional video by the actor is the best way to deliver your perfect message to customers who want to know more about your brand.
A promotional film is a spokesperson video used for the express purpose of promoting a specific marketing initiative, sale, or event.
Why should I use a spokesperson video?
You should use a spokesperson video to build your profile and reputation online.
The professional videos will effectively communicate your messages to the public and the media.
The main two reasons why businesses should create spokesperson videos are:
Lead Generation Tool
Your target customers are always searching the internet to find the best companies for your services.
If you do not have a branded promotional video promoting who you are and what you do then how can your customers enquire with you?
A professional custom video can drive you more volume of leads.
Check out our video spokesperson clip below to understand how you can use video as a lead generation tool:
With a corporate branded video you can start to generate more leads with your video marketing campaign.
Buy a spokesperson video as a method to start generating direct leads from youtube, which is the second-largest search engine in the world.
Brand Reputation Management
Having a positive brand online is important to improve conversions.
At the 11th hour, your customers search for who you are and having a positive online reputation is important to convert potential new clients.
You can purchase an actor video like this for only £850 and get this ranking for your branded search terms.
We strongly recommend buying the professional spokesperson video to control your messaging on Youtube and in Google Videos.
The video spokesperson showreels also are effective to grow your branding in multiple areas like Youtube, Vimeo, Google Videos and shared all over social media platforms to drive traffic and positive engagement.
Our UK Lead Generation Company will not work with a company unless they have a positive brand SERP online. Especially if the clients want the commission only based lead service because we need to make sure the customers are good enough at converting our leads.
Where Can You Use Spokesperson Videos?
The spokesperson videos can be used in the following areas.
Youtube
Being the second largest search engine you need to make sure when potential customers are searching your brand the videos at the top are the ones you are proud of.
Over 2 billion unique users visit Youtube every month
You have full control of your messaging online and with services, like Video Veggie you can rank your videos number one for your focus keywords.
Ranking #1 for your money terms allows you to control the messaging for your brand and can generate you enquiries.
Social Media
The promo video can be used to share new products and messaging on social media platforms.
Using social media channels like Facebook, Twitter, Pinterest, Reddit, Quora, Instagram and many more are great traffic generation techniques to grow your online presence.
We regularly promote the effective frequency strategy as being the best SEO strategy in December 2023 because the referral traffic from these platforms helps your website behavioural signals, which is a huge search engine ranking factor.
Website
The professional spokesperson videos are a great way to welcome customers to your website.
Many promo videos are embedded on the homepage to deliver a clear and concise message to welcome new visitors.
On average a visitor will stay on your website 2 minutes longer when there is a video
The videos provide more time on-site and engagement signals that search engines use for optimisation factors.
What are the Benefits of a Video Spokesperson?
Not just anyone can stand in front of a camera and pull off a flawless and natural-sounding, albeit professional, video that can convey exactly what you want to tell people about your brand.
By using an actor video presenter, you get the following benefits:
Visual, personable promotion of your product or service
Adds trust to your brand
Rich media embedded onto your website
Can be used for online advertising
Spokespeople help to make your video more memorable
Saves our clients time, effort and money in the long run
Importance of Video Marketing for Businesses
Video marketing helps increase engagement on your digital and social channels, educates your audience, and allows you to reach them with a new medium.
Life has become fast and busy and video is where people are spending more time than ever in December 2023.
Video marketing is the latest trend and surveys projected that one minute is worth 1.8 million words.
Video marketing can get you:
More click-through rate
More exposure to new mediums
More social engagement
139% more brand impact
Influences purchase decisions
If your business doesn't use videos, you are falling behind your competition
How do you make a spokesperson video?
Here is how to make a spokesperson video:
Choose an actor or professional voiceover expert
Create a unique script for the video
Set up green screen studio
Presentation of the script
Add logo, website and phone number on the screen
Customise background image to green screen
Video editing to create the final version
Creation of HD video
Receive full copyright of custom branded spokesperson video
Or alternatively for a small fee purchase a professional done for you spokesperson video here.
How Much is a Video Spokesperson?
The cost for a video spokesperson is £850 including video SEO services.
Commercial video production companies average price is £7500 so the £850 price tag is very competitive.
Prices can vary on bespoke videos depending on the length of voiceover, video, background music, and any add-ons you may specify.
Buy Branded Promotional Video
Check out our video that explains the next steps to buying a branded promotional video.
The price of £850 is a limited time special offer to purchase a fully custom promo video for your brand.
Related Online Business Reputation Management Topics
Here are all the topics related to Online Business Reputation Management in December 2023.
Summary
If a picture can paint 1000 words then a video should be worth well over a million words.
A well-structured video can deliver the exact message to clients you want them to understand.
Video has been proven to improve conversion well your showcase your services through spokespeople videos.
With the ability to rank the videos in Youtube and Google Videos you are controlling your brand SERP and messaging you want clients to see.
You could be replacing a bad review video or a poorly produced video clip of your company with this new beautifully crafted corporate video.
Popular Questions
Is a Spokesperson Video Good for Lead Generation?
The Spokesperson Videos are an amazing strategy to generate more leads online.
Generating high-quality leads are the lifeblood of your business and a professional Spokesperson Video can produce these.
The more leads you get in, the more you can convert and ultimately the more money you generate.
How do commercial spokespeople appeal to new target markets?
The most common advertising appeals for commercial spokespeople include:
Use of fear
Scarcity marketing
Humour
Propaganda
Fear of Missing Out (FOMO)
Tripwire Marketing
Spokesperson Video Services?
Here are the services you can do with a spokesperson video:
Pitch Style Introductions
Tutorials
Product Demos
Explainer Videos
E-Learning Videos
Buy video testimonial
Actor Video Promotions
Where to Find Professional Video Spokespeople?
Here are some popular places where you can find a freelance spokesperson:
Fiverr Spokespersons Videos
Fivesquid Video spokesperson
People Per Hour Spokesperson Website Presenter
Upwork Spokesperson Videos
Video Veggie Promotions
Alternative Searches for Spokesperson Video?
When searching Google here are alternative searches visitors search to find spokespeople:
Business Start-Up Video
Lead Generation Video
Promo Video Production
Video Spokesperson
British website spokesperson service
Web promo video presenter
UK Video production services
Corporate video creation
Virtual spokesperson for website
Promotional video voiceover
What is the Role of a Spokesperson in advertising?
Advertising spokespersons play an important role in delivering a source of information via an actor video.
Spokespeople in the process of advertising influence consumers based on their persuasive power.
The actor video advertising spokespersons help to get your brand in front of your targeted audience.
What's another word for spokesperson?
Other words for spokesperson are:
Representative
Spokesman
Mouthpiece
Mediator
Advocate
Speaker
Agent
Actor
Find Out More
Complete the form to help us find out more about your business objectives and how we can help improve your brand with a professional corporate video.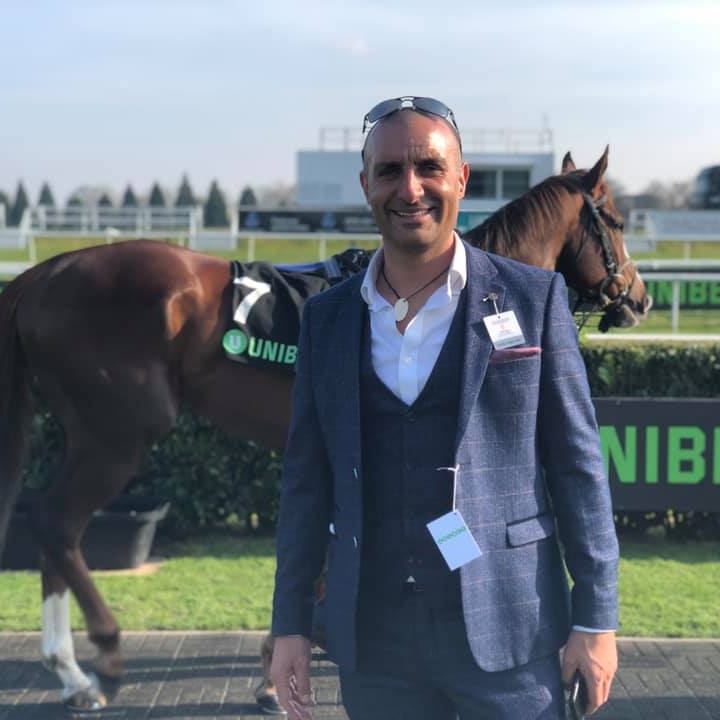 Entrepreneur
James Dooley is a British entrepreneur, SEO, investor, and philanthropist. James has built a huge Search Engine Optimization team that focus on organic SEO endeavours, including affiliate marketing, lead generation, as well as SEO services.
About FatRank
Our aim to explain and educate from a basic level to an advanced on SEO and Social Media Marketing.
Recent Posts