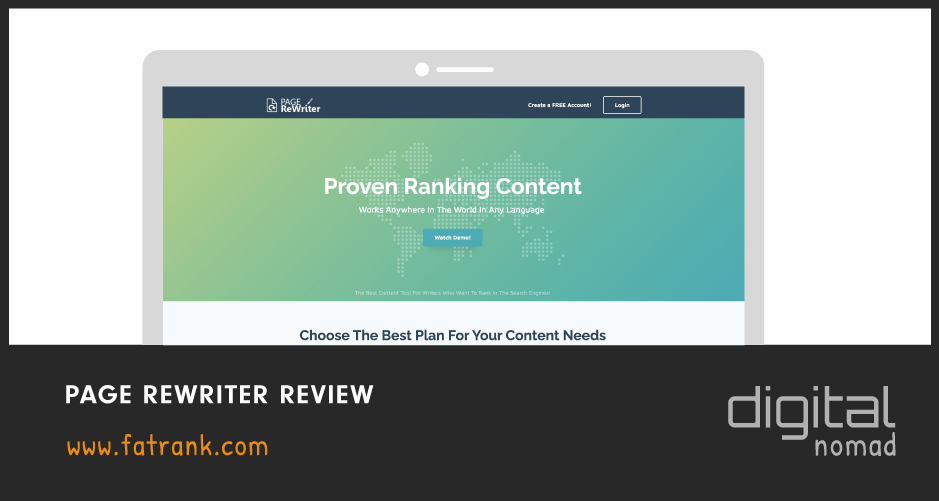 Page ReWriter Review
Scaling content is always an affiliate marketer primary problem.
But what happens if a tool can help you produce a consistent flow of quality content?
Can Page ReWriter really assist your content production strategy for your websites?
Does Page ReWriter rank in the Best AI Copywriting Tools in December 2023?
You will love our tutorials below on how to also use the Page ReWriter tool for creating content briefs quickly for your SEO content writers to create compelling copy.
What is Page ReWriter?
Page ReWriter is a content correlation writing tool that can help you create mass content.
All the content you will ever need can be created by pagerewriter.com to rank in the search engines for your focus keyphrase.
The PageRewriter tool extracts all the top 10 ranking pages content including meta titles, meta descriptions, h1 headings, h2s, h3s and much more.
With one click copy function, you can format your new article within minutes.
Worried about duplicate content and plagiarism? This is completely taken care of with spin rewriter built-in, you are able to spin your content to be unique and pass copyscape tests.
How To Write Ranking Content For Any Keyword In Any Location
Here is a video from Mike Martin (founder) showing "How To Write Ranking Content For Any Keyword In Any Location":
Take Your Content Strategy to another level when you know how to write ranking content for any keyword in any location without spending hours even days on research.
Let Page Rewriter handle everything else you need to write unique content that will rank.
Where Can PageReWriter Be Used?
PageReWriter can be used to write content on the following:
Web Page Copy ​
Landing Pages ​
Video Scripts ​
Email Newsletters ​
Keynote Speeches ​
Social Media Posts ​
Blog Content
Youtube Descriptions
Web2 Social Fortress Copy
Create Content Briefs
Having the ability to create content briefs fast and accurate is important to growing your content production.
Many SEO specialists use Surfer SEO and MarketMuse to create content briefs in December 2023.
But pagerewriter.com is the new AI Writing Tool that can correlate data from the top-ranking positions and allow you to create the content brief headings with a simple click of a button.
Check out our video review on how we have the capability to build content briefs fast for your content team:
PageReWriter Pricing
Here are the pricing plans for pagerewriter.com AI writing tool: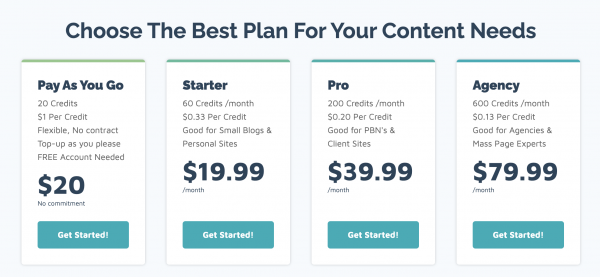 Create Unlimited Content For Mass Page Websites
PageRewriter has made it easy to create unlimited content for mass page websites.
The owners of Magic Page Plugin heard from the community the pain points of their customers was scaling content creation.
After years of research they created Page Rewriter to give what the subscribers had asked for and boy it has not disappointed.
Keith Best explains in this video how you can integrate the dynamic content tags for the mass page builder rank and rent websites:
With the ability to scale SEO optimised content fast for your rank and rent sites then digital landlords are utilising this to build hundreds of mass page sites each month.
Quickly Write Ranking Content
Many of the market-leading digital landlords have branded PageRewriter to be "The Best Content Tool For Writers Who Want To Rank In The Search Engines".
Quickly writing content that ranks in the SERPs is many lead generation experts pain points and this content SEO tool is designed to eliminate this problem.
The ability to produce content fast helps lead generation companies to save time and money within their business.
Popular Questions
Why Lead Generation Companies Need To Write Content Fast?
Lead Generation Companies Need To Write Content Fast because not all rank and rent websites are profitable.
Lead generators need to quickly create content to see which industries are profitable.
So the ability to scale content creation is key to exploring the best-paying niches online.
How much content can be created how quickly?
You can create as much content as you need and there is no limit to the amount of content created.
The unlimited amount of content produced is ranking already in the SERPs (search engine results pages) so is engaging and high quality.
Quickly writing content to write in multiple niches and in various locations help scale your online marketing strategies.
What Can Page Rewriter Be Used For?
Page Rewriter can be used for:
Content Brief Generator
Outline Content Drafts
Correlation Keyword Ideas
Missing Words and Phrases
Creation of Unique Articles
Article Rewriter with Semantic Spinning
Paraphrasing Ranking Content
Summary
The GPT-3 AI copywriting tools are all the rage in December 2023. But with PageRewriter you are getting correlated content from the top 10 results that can easily be reworded with SpinRewriter.
PageReWriter has burst onto the SEO scenes with conviction because of the nice looking dashboard and user interface.
With the data to back up a lovely designed dashboard, it is no wonder the growth this brand has achieved in such a small amount of time.
Building a content team in-house is hard and Page Rewriter has allowed content marketing agencies to create unlimited content at scale.
Quickly becoming one of the best content optimisation tools in December 2023 all affiliate marketers or digital marketing SEOs should be signing up and having this amazing content creation tool in their SEO suite of tools.
If questioning How To Write Ranking Content For Any Keyword In Any Location or wanting a solution to scale copywriting for various digital assets you should be trialling the PageRewriter writing assistant tool in December 2023.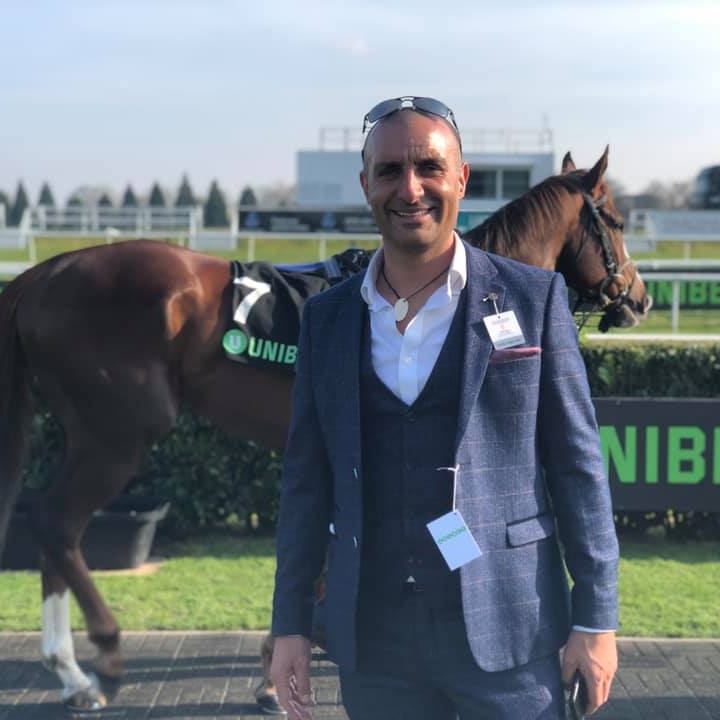 Entrepreneur
James Dooley is a British entrepreneur, SEO, investor, and philanthropist. James has built a huge Search Engine Optimization team that focus on organic SEO endeavours, including affiliate marketing, lead generation, as well as SEO services.
About FatRank
Our aim to explain and educate from a basic level to an advanced on SEO and Social Media Marketing.
Recent Posts