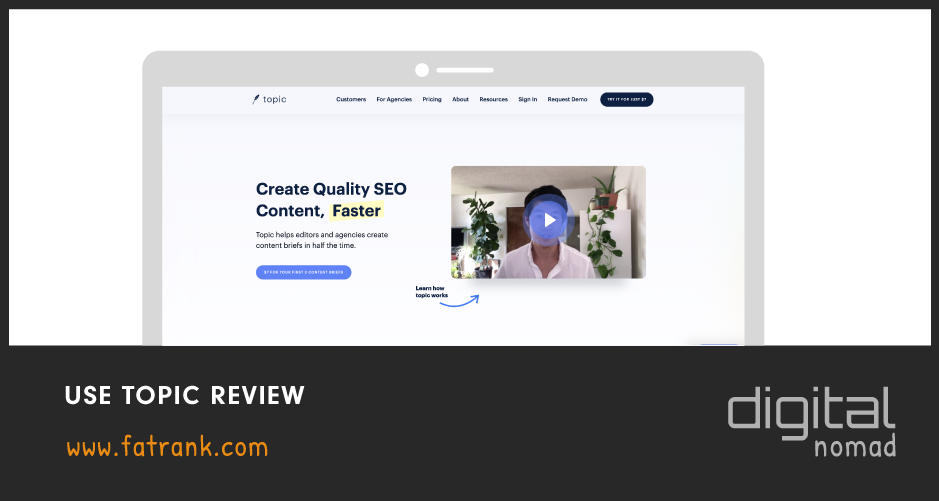 Use Topic Review
UseTopic.com has been acquired by Cafemedia, with the tool no longer available for the public. You need to transition away from the platform as the content brief will no longer be accessible, you will no longer be able to create new content briefs and existing content briefs will no longer be accessible.
If you intend to continue creating SEO optimised content briefs, the first step is to find a new service provider.
From our research here are the best Use Topic alternatives:
The Use Topic brand comes from a great story where the co-founders of Topic (Ryo and Nik) had the same problems most digital entrepreneurs encounter.
We tried all the gimmicks, everything from virality loops to publicity stunts. All of these techniques provided exciting spikes, but the next day traffic would always fall to the same disappointing levels.
After years of not receiving sustainable levels of traffic, they turned to producing high-quality content.
Roll on several years and after seeing the enormous impact of high-quality content, it was clear their next mission would be to help organizations produce better content.
What is Use Topic?
Use Topic is a market-leading content optimization tool that helps content teams drive more organic traffic and save time researching.
The tools analyses real-time search data to deliver helpful recommendations for writers to implement into their blog posts.
Use Topic assists writers to discover exactly what their audience wants to read.
Use Topic Benefits
The benefits of using Topic is:
Save Time – Spend less time on manual research as Use Topic does the heavy-lifting for you

Deliver More Content

– Scale your content program without having to hire a dozen

content strategists

Create Higher Quality Content – Create content that's more valuable and ranks higher than the competition

Save Money – With fewer staff costs on guessing what Google wants, Use Topic removes the guesswork
Write What They Want To Read
The Use Topic core principle is to "write what they want to read".
A well-known principle that hasn't changed since Benjamin Franklin sold Poor Richard's Almanack to promote his printing business in 1732.
The Use Topic AI optimization models put the principle into practice, making it easier to craft content that's tailored to your audience.
Key Features
Here are the key features on the Use Topic domain:
People Also Ask
The PAA tool on Use Topic is amazing.
Type a keyword into the PAA Tool and get real questions that people are asking about the topic.
What I find amazing about the People Also Ask Tool is the ability to extract all related questions and then group them into related clusters.
Check out an example of the PAA Tool clustering questions for the search query "content optimization":
Answers are great, but only if you know the questions. The People Also Tool by Use Topic makes you find all the semantically related questions to the topic easily.
Content Grader
Use Topic's Content Grader to quickly see what your draft is missing.
Create a feedback loop that ensures that every article covers what your audience is searching for.
Before publishing any content your content uploader should also give an optimisation check before hitting "Publish".
Outline Builder
Use Topic's Outline Builder to curate the research into a comprehensive outline.
The outline builder quickly creates content briefs for your writers to understand all the topics to cover.
I can send well-developed outlines that include title and meta information in a neat package to our writers. It helps me build outlines in 20-30 minutes – a task that used to take me an hour to an hour and a half.
Pricing Plans
Here are the Use Topic Pricing Plans:
Starter – $99 per month
Plus – $199 per month
Premium – $299 per month

Reviews
Here are some Use Topic reviews from within the SEO community:
Testimonial on how it saves time automating the research.
If you need to create a blog outline, this tool is a must-have! Topic has saved me many hours of manual work by automating the research.
Testimonial on how it can consistently generate high-quality pieces of content.
Our agency writes in excess of 500 articles per month for clients. With Topic, we can consistently produce high-quality article frameworks that are SEO optimized and developed with great insights that would be almost impossible to get with a manual process. Clients always get excited when they see how it works
The SEO Content Writers prefer a well-optimised SEO outline on what they need to write about.
I love how it saves me time in creating SEO-optimized outlines and content, especially for longer-form articles. I save about 3 hours on average with each Topic report versus if I pulled the insights manually. My team works through dozens of articles each week too, so we save hundreds of hours each month
Pros
Can share a link with my writers to give them access to the Content Research tool and Content Grader tool
The interface is intuitive and does not require a steep learning curve
Cons
The drag and drop functionality can be a bit clunky at times
The pricing is a bit high
Summary
Removing the painstaking time of analysing the top results content structure is what makes Use Topic a great tool for your content marketing efforts.
Saving time and saving money are two of the biggest reasons for signing up to usetopic.com is an absolute must for content writing agencies.
Imagine being able to deliver more content and at a higher quality finish will do for your SEO efforts online?
With Use Topic all the features allow you to plan, write and optimise all your content strategies under one efficient tool.
Topic optimises in one place exactly what their audience wants to read that drives higher rankings, more traffic and in turn more commissions.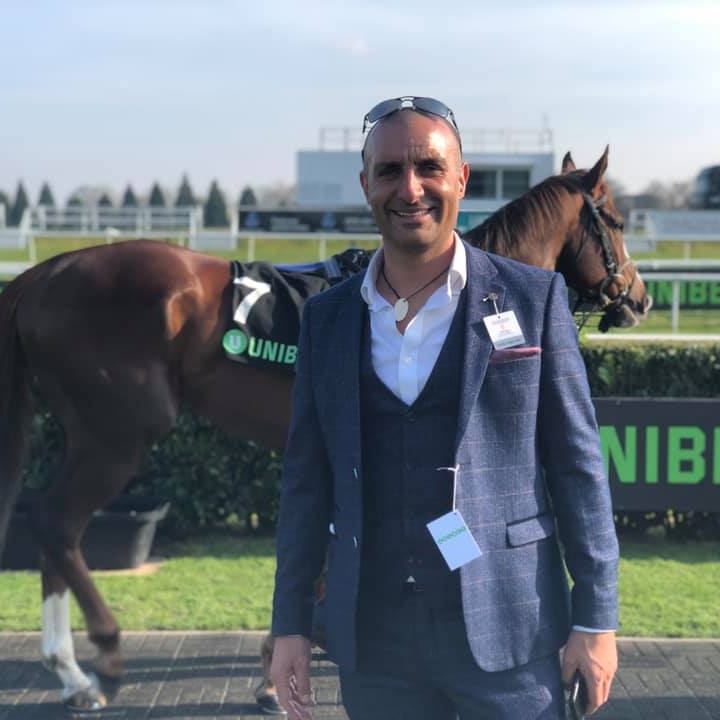 Entrepreneur
James Dooley is a British entrepreneur, SEO, investor, and philanthropist. James has built a huge Search Engine Optimization team that focus on organic SEO endeavours, including affiliate marketing, lead generation, as well as SEO services.
About FatRank
Our aim to explain and educate from a basic level to an advanced on SEO and Social Media Marketing.
Recent Posts